BILL HILLMAN'S
RARE HISTORIC CARTOONS: CATEGORY 30
DONALD FIGHTS
FOR CLIMATE CHANGE
Editorial Cartoons from the International Media
www.hillmanweb.com/archive/rare/30.html

Greta Thunberg, who has Asperger syndrome,
responded to Trump's attack by changing her Twitter bio to read:
"A teenager working on her anger management problem.
Currently chilling and watching a good old fashioned movie with a friend."
She later tweeted, "I'm sometimes called 'political.'
But I've never supported any political party, politician or ideology.
I communicate the science and the risks of failing to act on it.
And the fact that the politics needed don't exist today,
neither to the right, left nor center.
If anyone thinks that what I and the science are saying is advocating for a political view
– then that says more about that person than about me.
That being said – some are certainly failing more than others."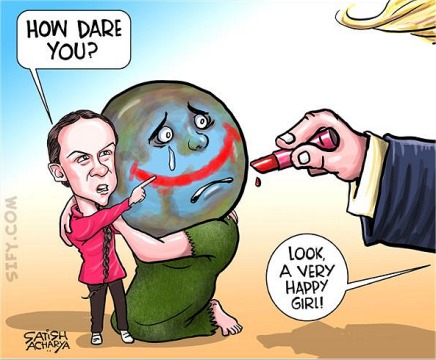 .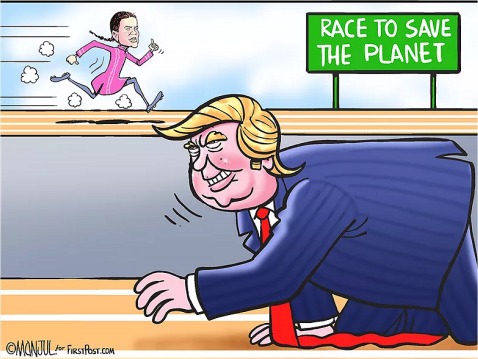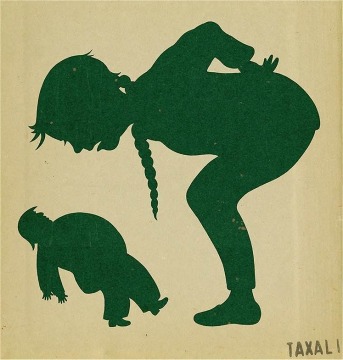 .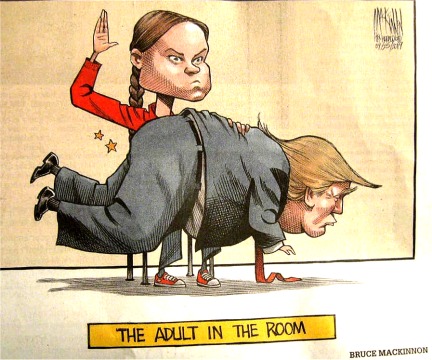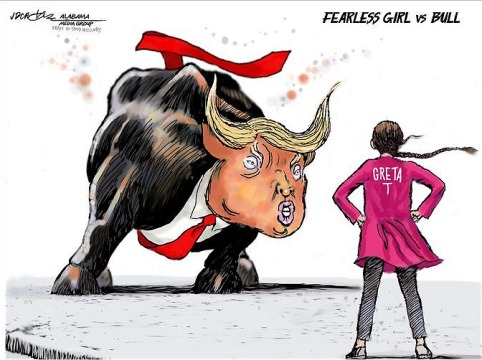 .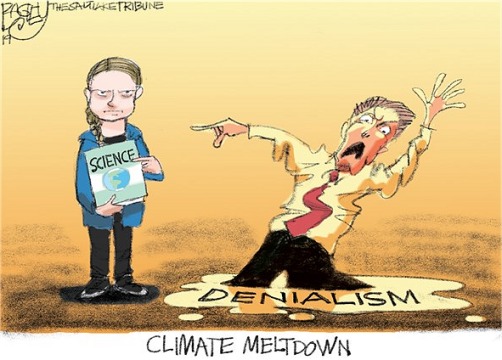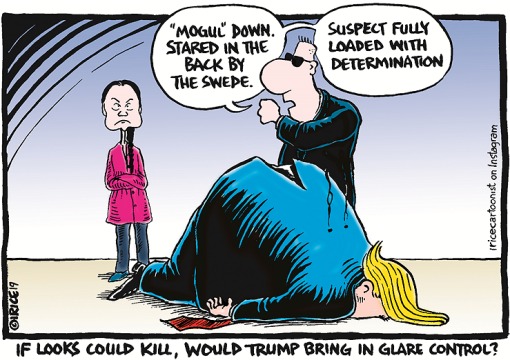 .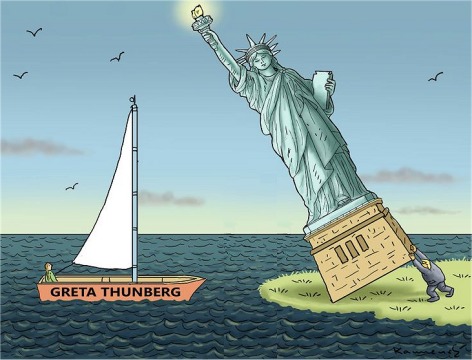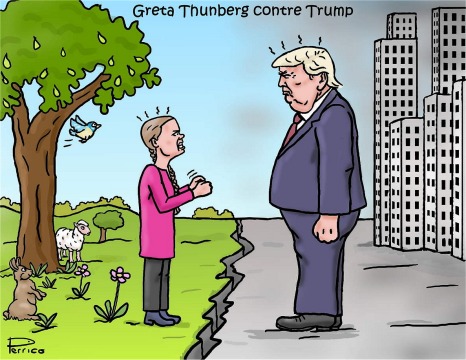 .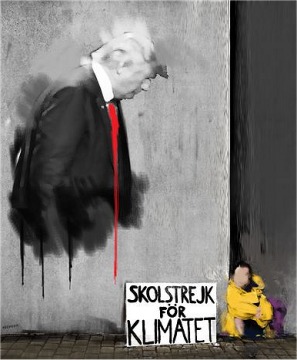 .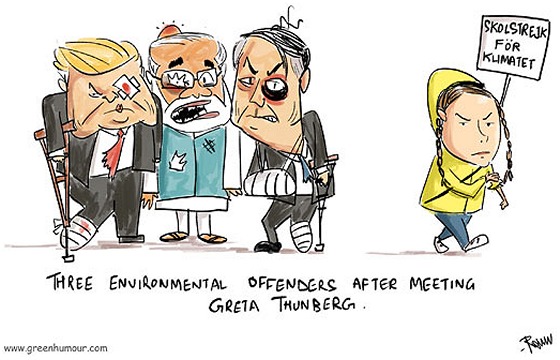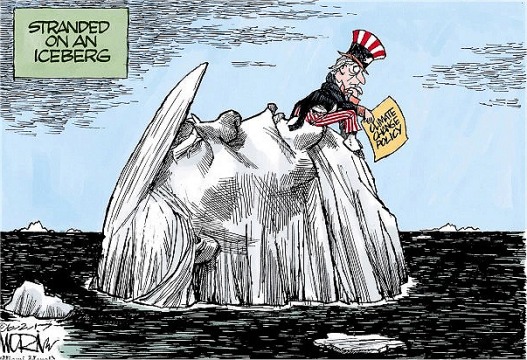 .
.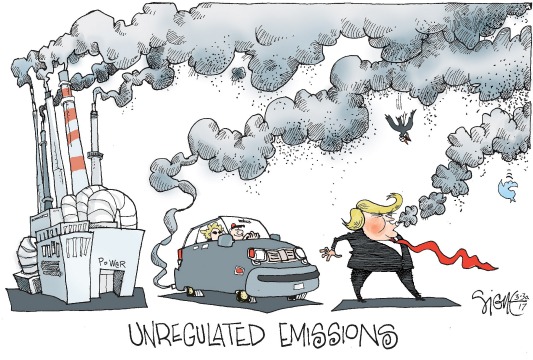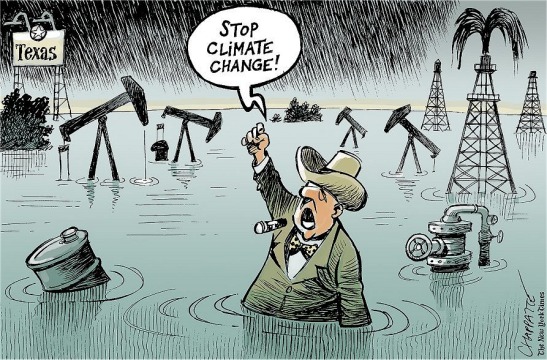 .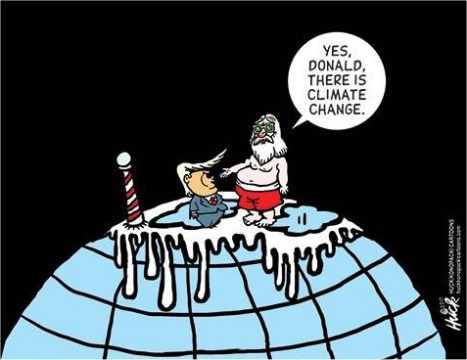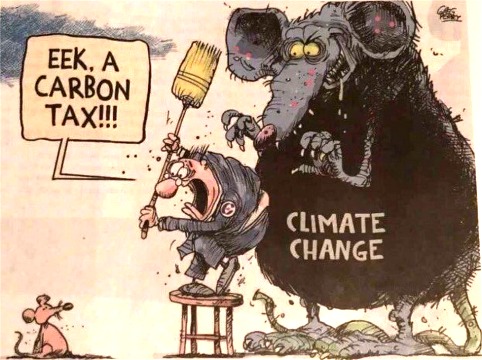 .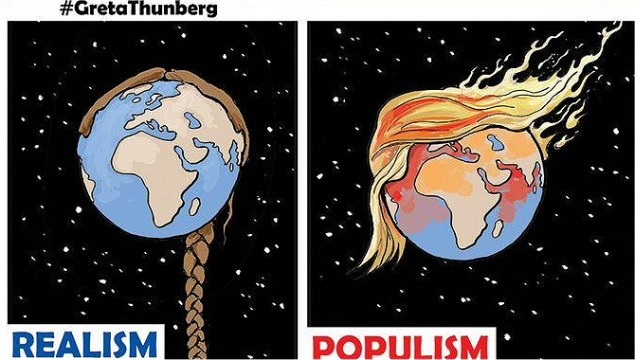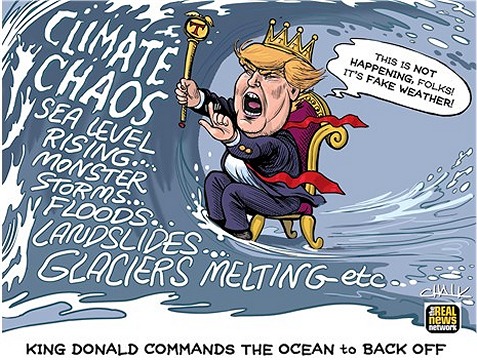 ---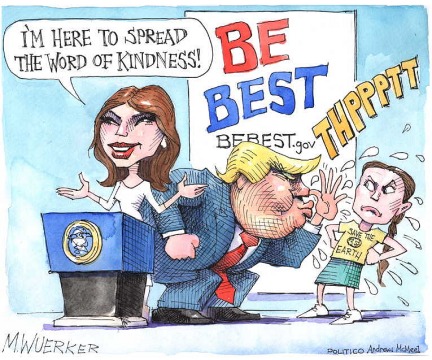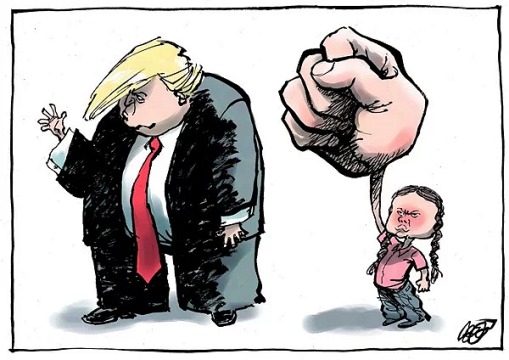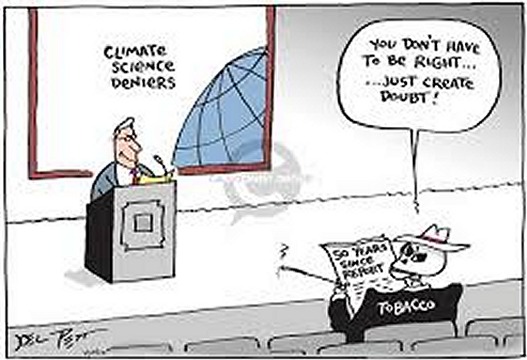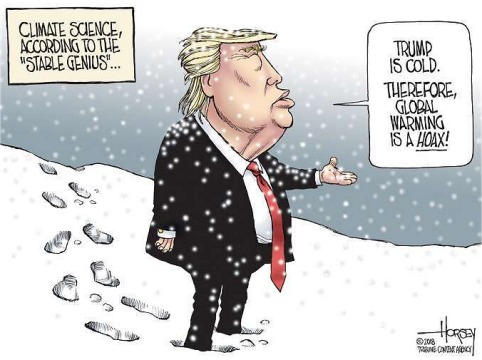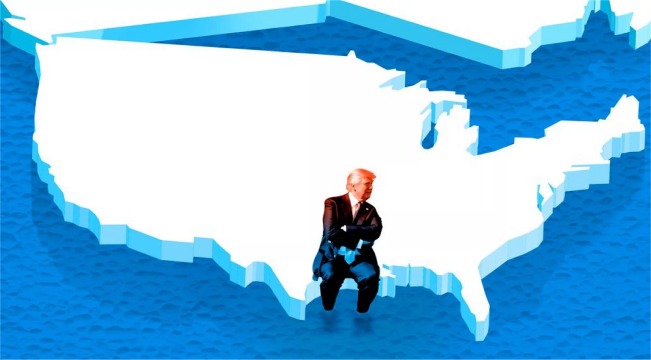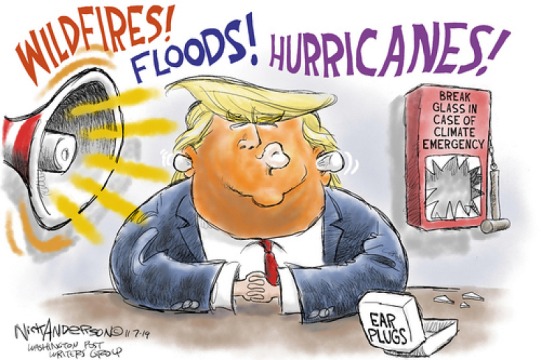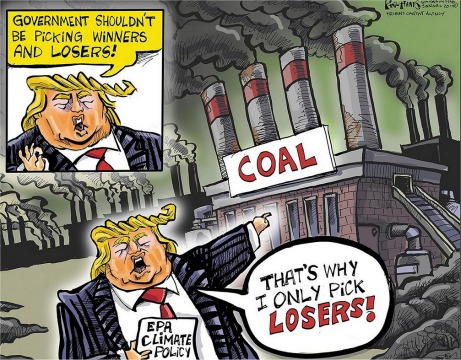 .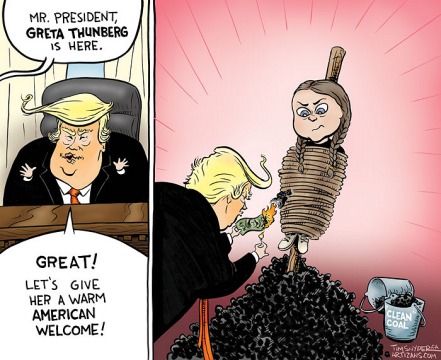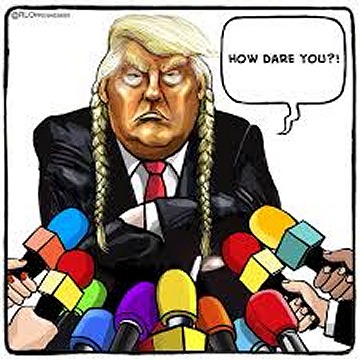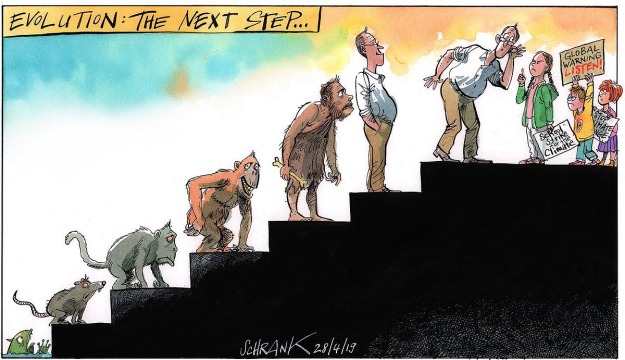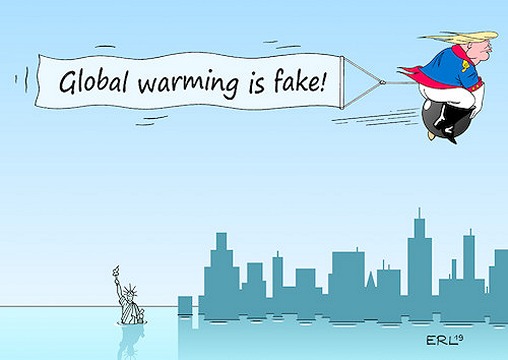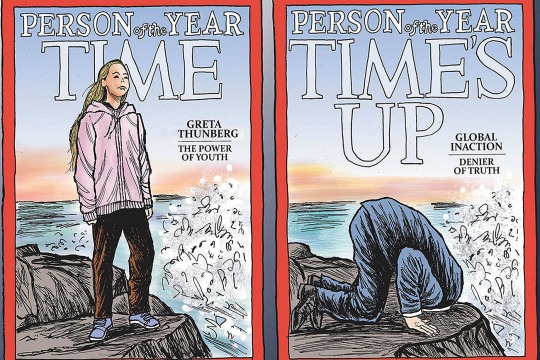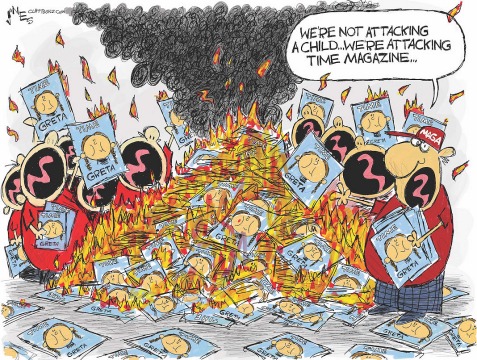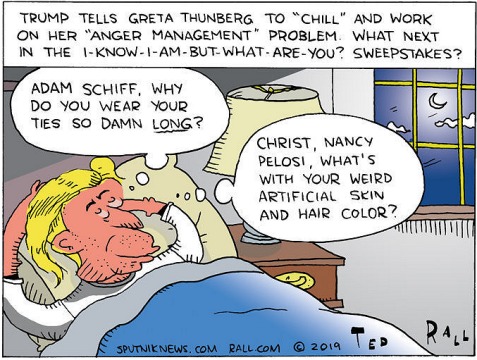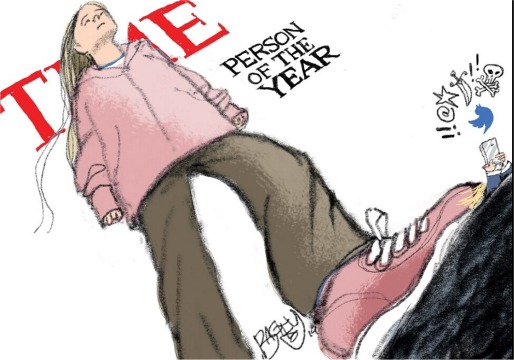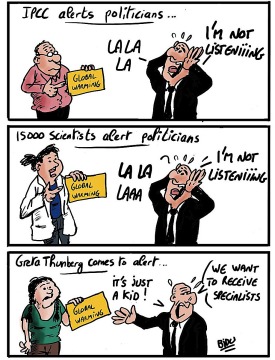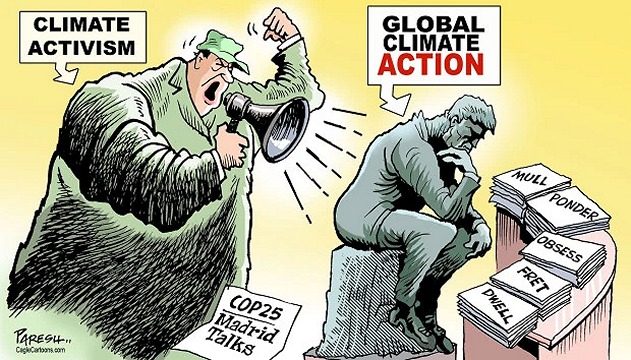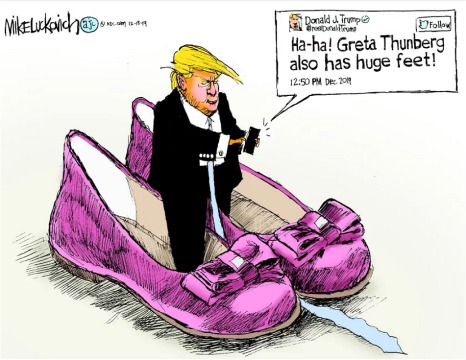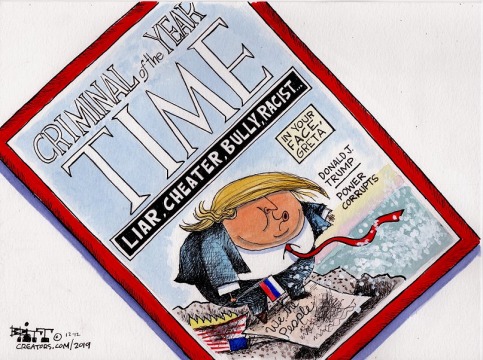 Greta Thunberg
Is the Youngest TIME Person of the Year Ever.


Click for full size
https://time.com/5746458/youngest-time-person-of-the-year/


Runners up for this year's 2019 TIME Magazine Person of the Year honour were:
* Nancy Pelosi
* The Hong Kong protesters
* Whistleblower in Trump-Ukraine scandal
and previous 2016 winner,
The most powerful man in the world and leader of the world's second largest democracy:
* Donald Trump
sent very "kind, humble and gracious congratulations" to Greta.
Just after the announcement, the President of the United States sent a tweet to his 60+ million followers
blasting a 16-year-old girl with Asperger's syndrome who has rallied efforts at fighting climate change around the globe.
"Greta must work on her Anger Management problem, then go to a good old fashioned movie with a friend!"
Trump wrote of teenage climate crisis activist Greta Thunberg. "Chill Greta, Chill!" "Ridiculous"
*** Donald Trump's Campaign then Photoshopped His Head Onto Greta Thunberg's Body



Making America Grate Again


Click for full-size promo collage


BACK TO MOGA DOSSIER COVER PAGE