BILL HILLMAN'S
RARE HISTORIC CARTOONS: CATEGORY 75
Editorial Cartoons from the International Media
www.hillmanweb.com/archive/rare/75.html
LAFF TIME AT NATO TOO
WHY ARE THEY LAUGHING?
FIRST UN. . . THEN NATO
Trump realized 'all the cool kids at school are laughing' at him ~ Guardian
"trudeau-did-the-right-thing-something-republicans-should-try" ~ ipolitics.ca
"Trump is like, 'If you are going to trash somebody, do it like a man. You know, at 3 a.m. on Twitter.'" — JAMES CORDEN
"He was like, 'Take me back to where I'm respected' and then flew home to where he's being impeached." — JIMMY FALLON
"Yeah, it's like Trump was at a sleepover and all the other kids turned on him, you know . . .
and now he's just there like, 'Mom, I know it's a day early, but can you come pick me up from NATO?'" — TREVOR NOAH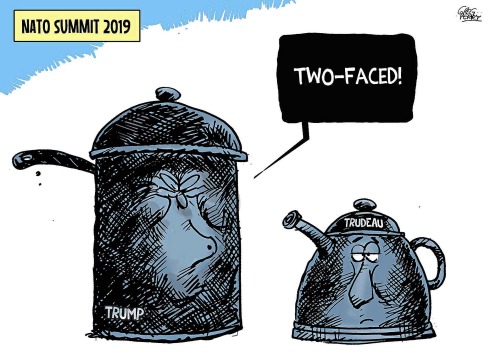 .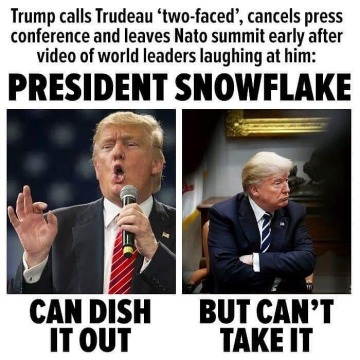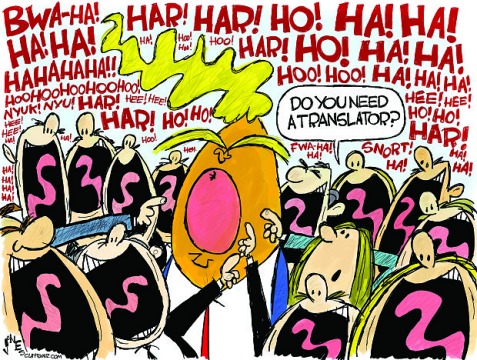 .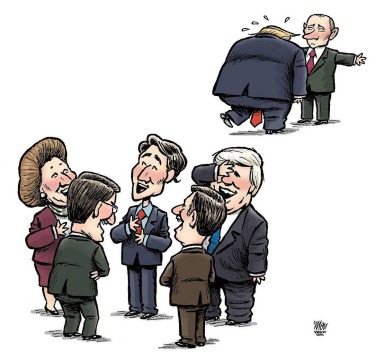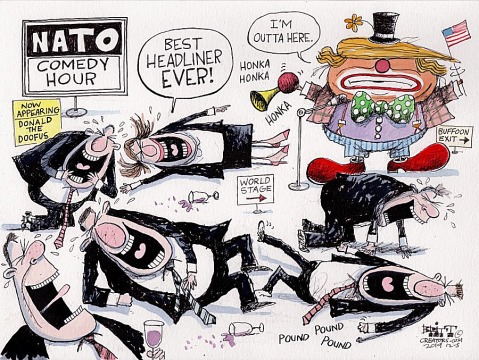 .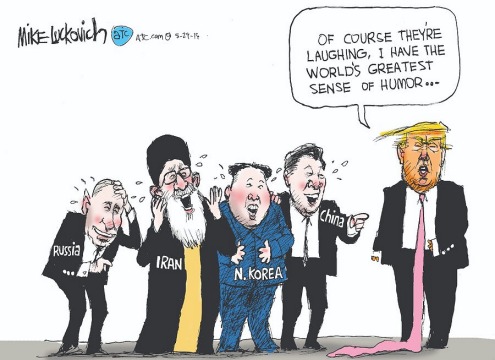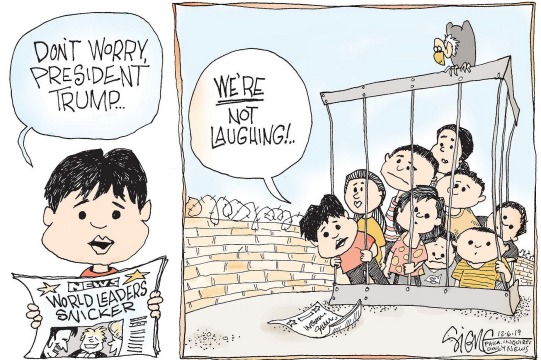 .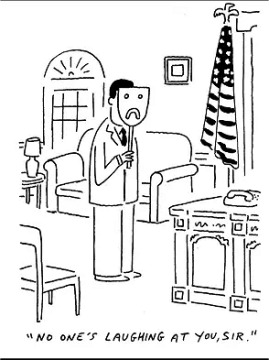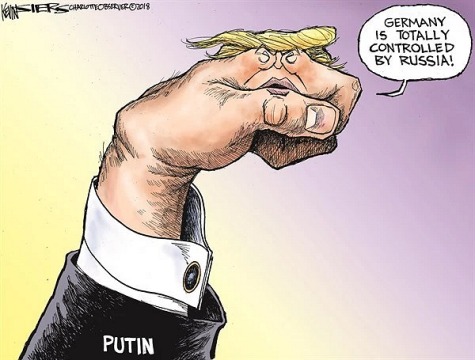 .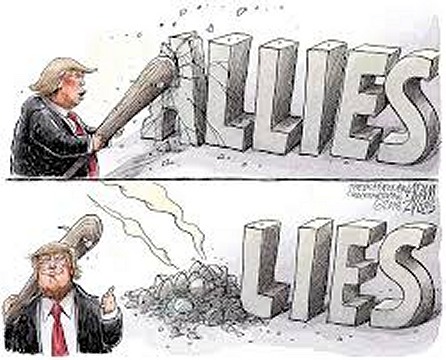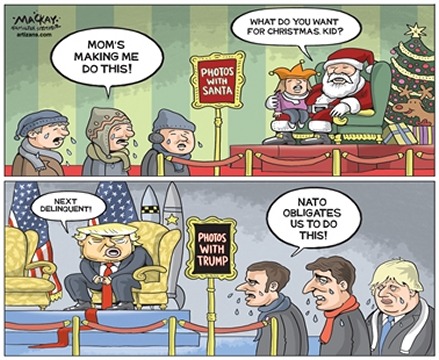 .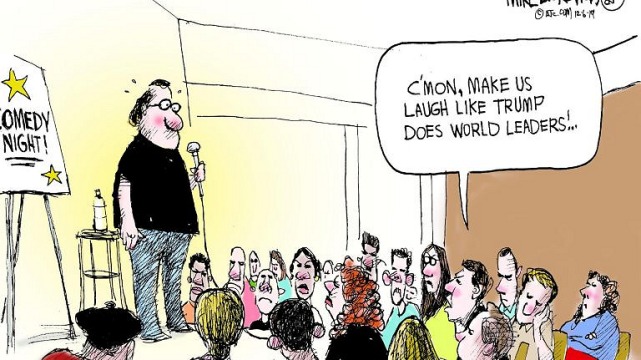 .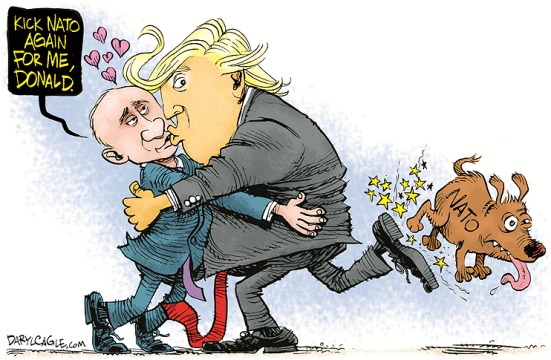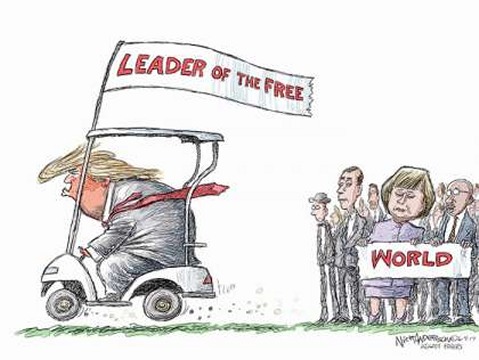 .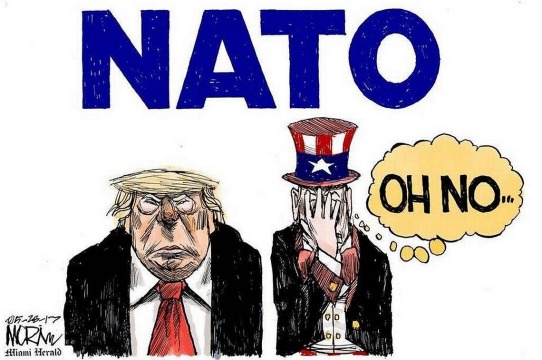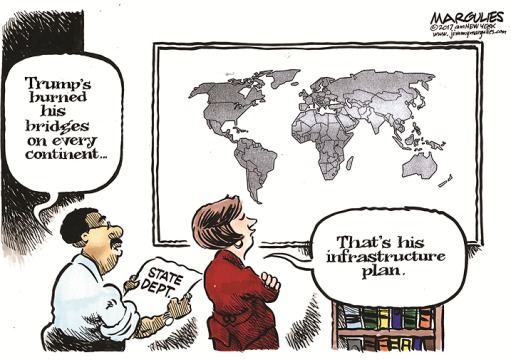 .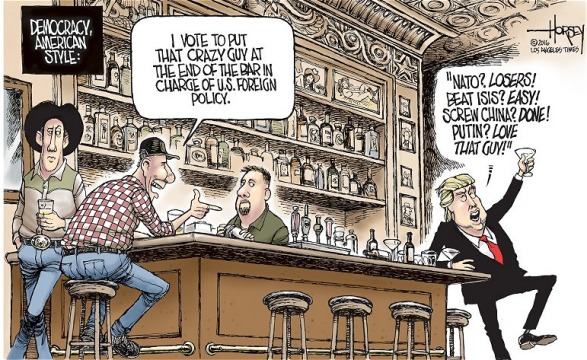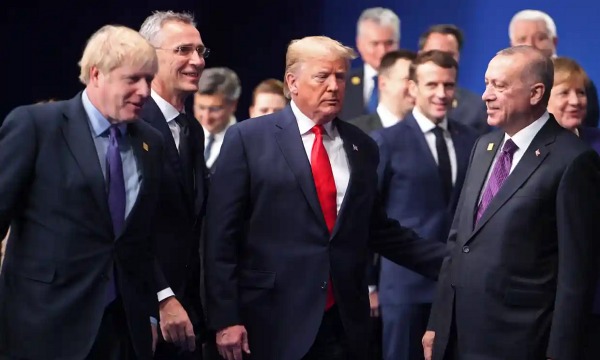 .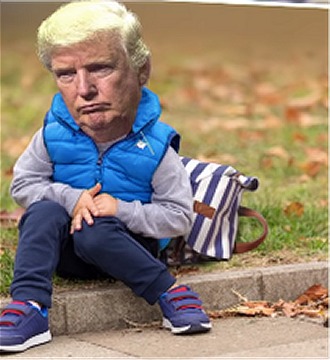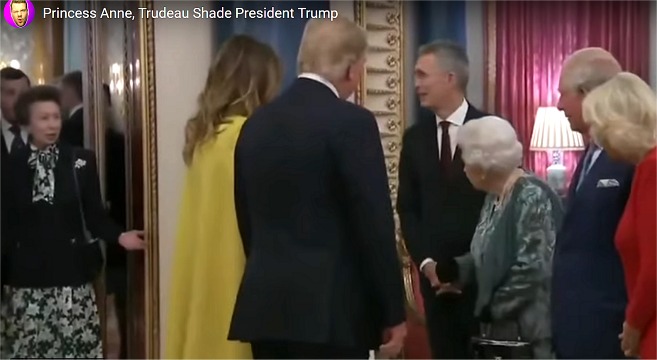 "Can't talk with him now, Mother . . .sorta busy"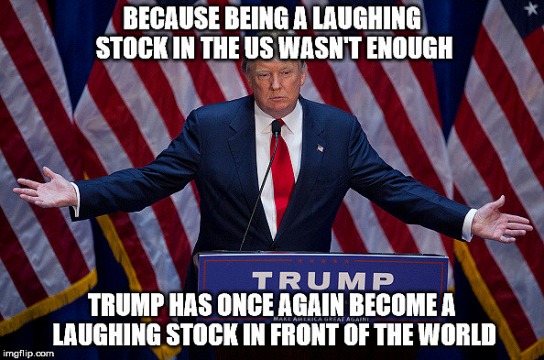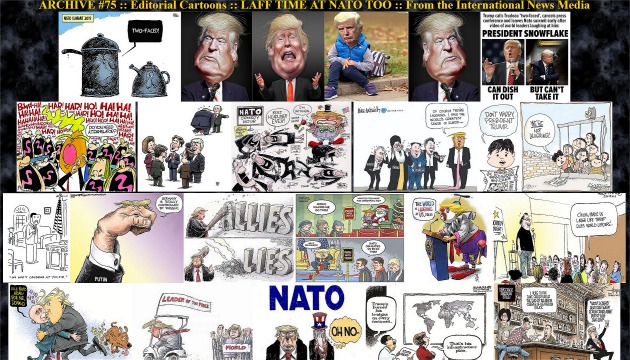 Click for full-size promo collage





BACK TO MOGA DOSSIER COVER PAGE