Bill and Sue-On Hillman: A 50-Year Musical Odyssey
www.hillmanweb.com/book :: www.hillmanweb.com/book/travel

HILLMAN ASIA ADVENTURE 2018
www.hillmanweb.com/asia2018
JAPAN DAY SIX
29: EDO WONDERLAND
http://www.hillmanweb.com/asia2018/japan/jp28.html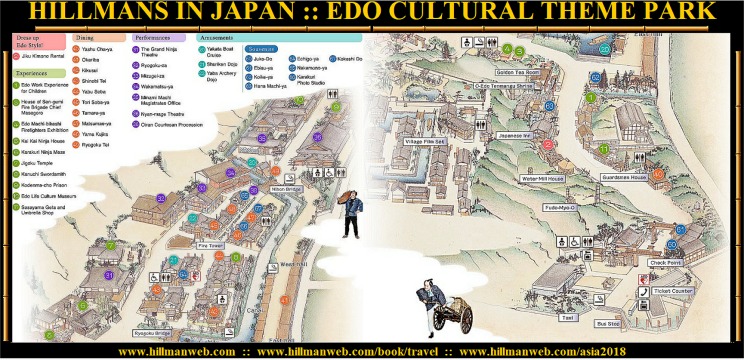 Click for giant size map HERE

Edo Wonderland is a Japanese cultural theme park in the Kinugawa Onsen area of Nikko, Tochigi. Visitors to this historical amusement park enjoy the culture of 17th century Edo Japan. With theatre shows and outdoor performances. This theme park is nicely located in woods by a mountain. It was created to give the experience of Tokyo hundreds of years ago -- old town, small streets, old buildings, casts wearing period costumes, souvenir and food stalls, and many performances throughout. The park resurrects and showcases the life and culture of the Edo period.

Edo Wonderland spans a site area of 49.5 hectares. The park's design is based on the Edo period's golden era known as Genroku. Edo Wonderland hosts a wide variety of Edo period architecture from rural lodgings to urban samurai residences and government buildings. It is populated by staff in Edo period attire, reenacting the speech and behaviour of Edo era citizens from lower, middle and upper classes. The park has seven theatres featuring traditionally themed shows including plays, ninja action and oiran shows combined with outdoor live shows, street performances, parades, seasonal festivals and special events. Edo Wonderland also has a range of visitor experiences for adults and children including ninja workshops, Japanese traditional archery and shuriken throwing.

You can dress up as an Edo Period character at Henshin Costume House then walk around in the costume and watch how the actors treat you as what you are dressed up as.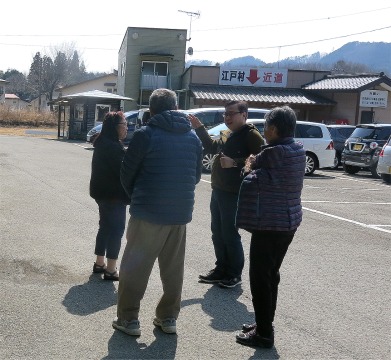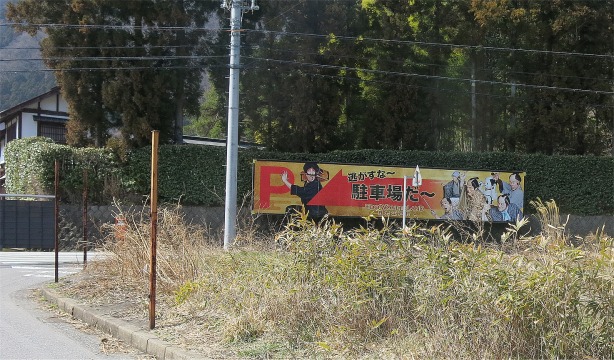 BACK TO JAPAN INTRO / CONTENTS





Bill and Sue-On Hillman
www.hillmanweb.com
hillmans@wcgwave.ca