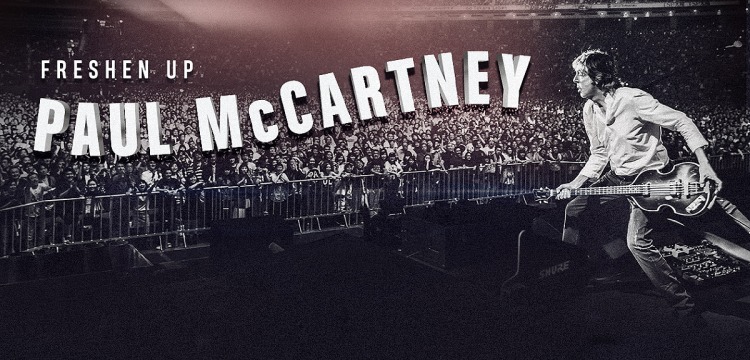 ON STAGE PHOTOS
By Bill and Sue-On Hillman
www.hillmanweb.com/beatles4/paul/show/onstage.html
Click for full-size images
The excited crowd of +13,700 fans eagerly await the arrival of Paul and the Band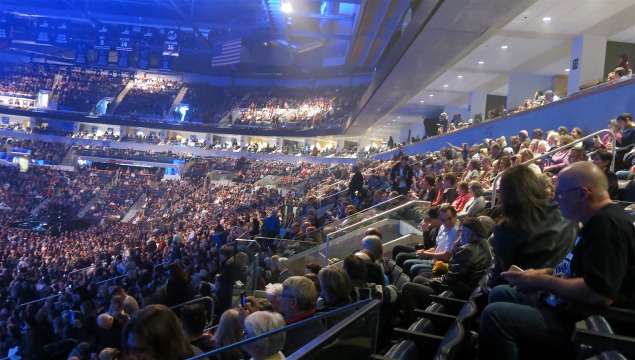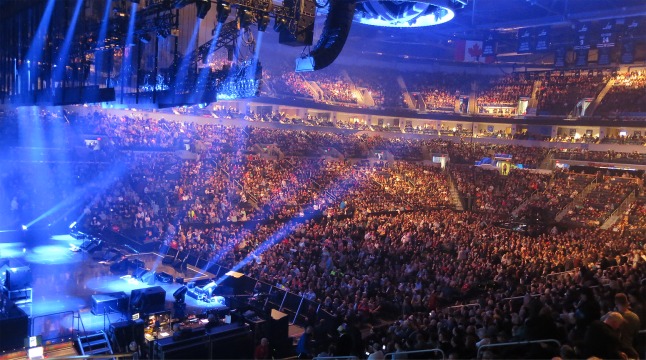 Recorded music, stage lights and videos entertain the gathering crowd
The crowd goes wild with the opening chord of "A Hard Day's Night"
. . . the start of a 3-hour show that would feature 39 songs.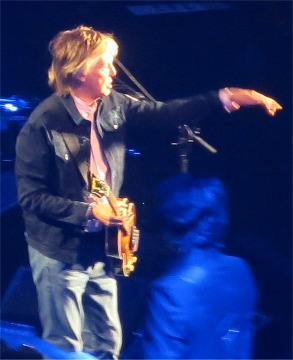 Amazing behind-the-scenes work.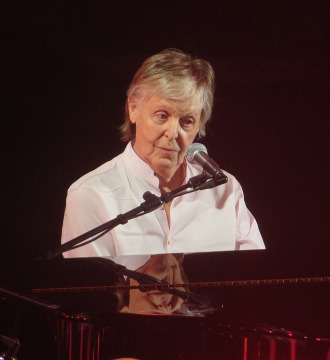 From bass. . to piano . . . to guitar. . . to ukelele
The ukelele was used for the intro on the song "Something" a tribute to Beatle mate, George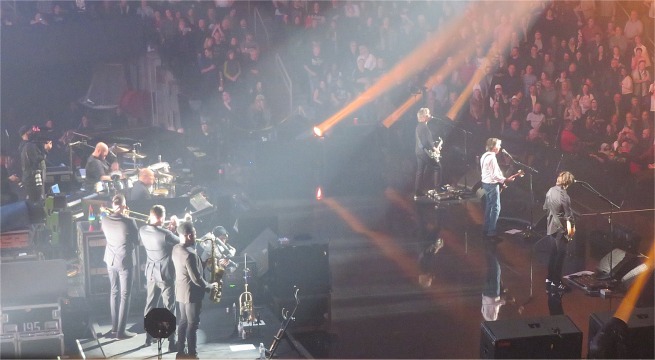 The horn section added punch to songs such as "Live and Let Die!"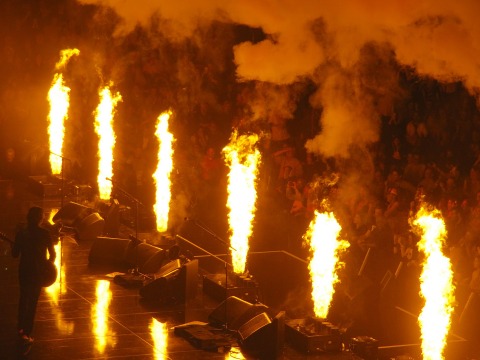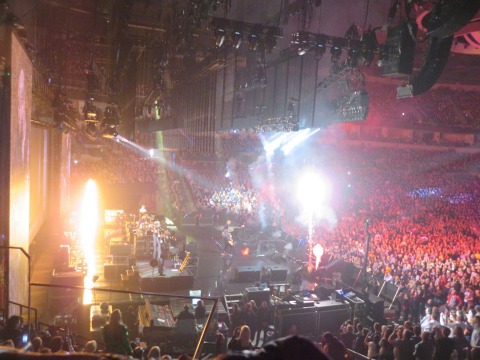 Pyrotechnics for "Live and Let Die!"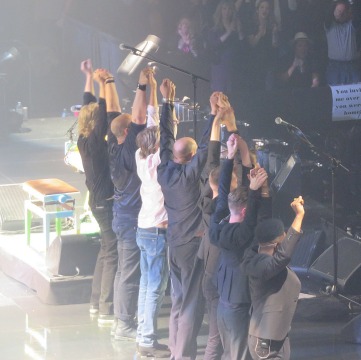 .

"End of concert" group bow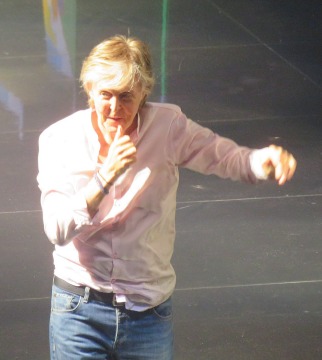 .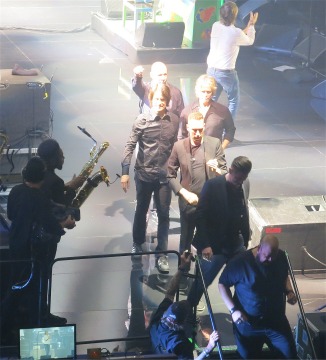 .

The exit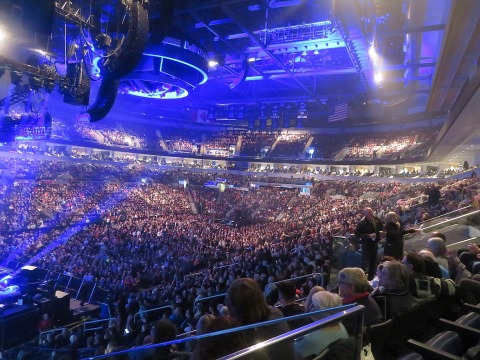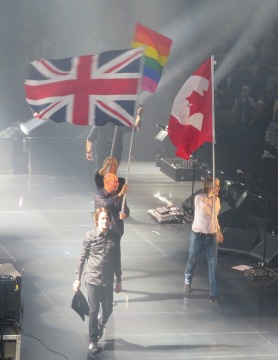 The +13,700 packed house goes into a deafening applause to bring the band back for an encore.
The band returned brandishing three flags — Canadian, British and Pride.



Paul returns with a solo rendition of "Yesterday"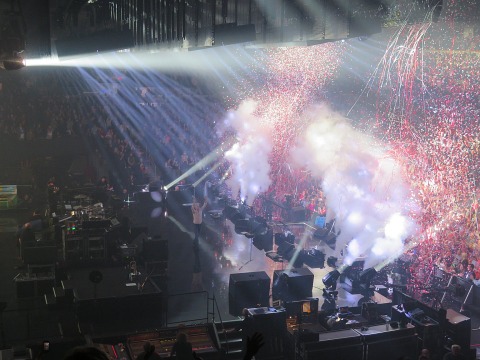 The band kicks in and bring the crowd to their feet with a rocking rendition of " I Saw Her Standing There"
. . . followed by a reprise of "Sgt. Pepper's Lonely Hearts Club Band" and a frenetic "Helter Skelter."



Paul concluded the 39-song set with "Golden Slumbers" ~ "Carry That Weight" and "The End."


BACK TO THE PAUL McCARTNEY CONCERT INTRO
www.hillmanweb.com/beatles4/paul/show

BACK TO OUR MAIN PAUL McCARTNEY PAGE
Bill and Sue-On Hillman Eclectic Studio
www.hillmanweb.com
Hillman 50-Year Musical Odyssey Bio
www.hillmanweb.com/book