SUE-ON'S FAMILY ODYSSEY
www.hillmanweb.com/soos

THE CHOY FAMILY STORY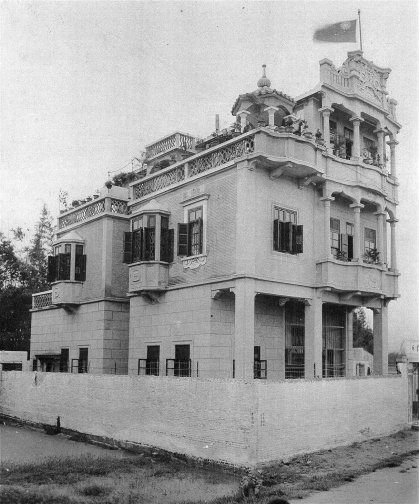 Choy Family Home in China
Click to see huge detailed image
Family Members on the top floor
Vegetable Garden to the left
Orchard to the right
Bamboo Groves to the rear

TODAY'S PHOTOS
VISIT THE CHOY FAMILY HOME AND VILLAGE IN TOISHAN, CHINA

Notice to Choy Family:
This project is under construction
This is a private unadvertised page For Your Eyes Only... for now.
Please consider making notes as you go through the photo galleries.
Jot down what you know about each picture... and e-mail it to us... or send over your paper notes.
Jot down ideas ... suggestions
So far, we have only scanned the photos from Sue-On's collection... therefore
There are many photographic gaps and missing characters
If you have family photos to display here, please get them to us... either as scanned computer files or the real thing.
WE NEED YOUR INPUT... and...
Anecdotes... Bios... Photos... Photo Captions... Ideas... Documents and Memorabilia... etc. etc.
We've only just begun...
Sue-On and Bill
hillmans@westman.wave.ca
From Sue-On's Family Odyssey Site
CHOY PHOTO GALLERIES: SERIES ONE
CHAN YOOK HAI (JADE) CHOY
95th Birthday Celebration ~ 2004
A Celebration of Life ~ 1909-2010



SUE-ON'S FAMILY ODYSSEY
BILL and SUE-ON HILLMAN: A MUSICAL ODYSSEY
hillmans@westman.wave.ca
Photos and Text Copyright 2001/2007/2011
Bill and Sue-On Hillman
Sue-On Hillman