The University of Manitoba
131st Annual Convocation
May 13, 2010
Dr. China-Li Jade Ma-Ri Hillman
Degrees Received:
Doctor of Medicine
Bachelor of Science in Medicine
Awards Received:
Merck Sharp and Dohme Scholarship
Midwest Student Biomedical Research Forum
Award for Excellence in Research in Biochemistry & Molecular Biology
.

..


.

The Presentation of Degrees and Awards
.



.

.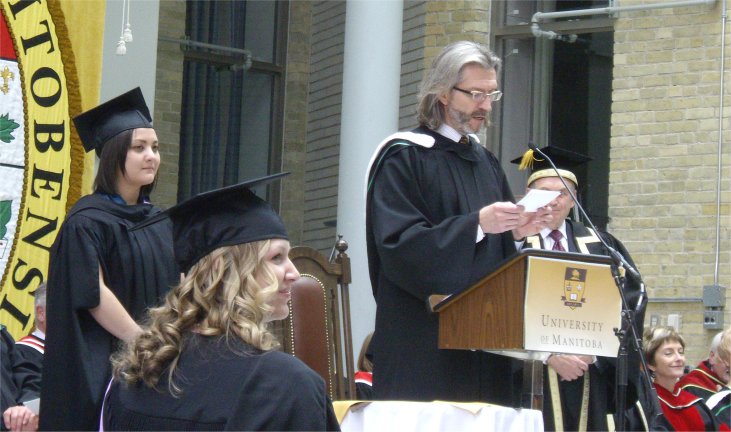 .

.

.


A More Informal Time


Four Years Ago
2006 Brandon University Convocation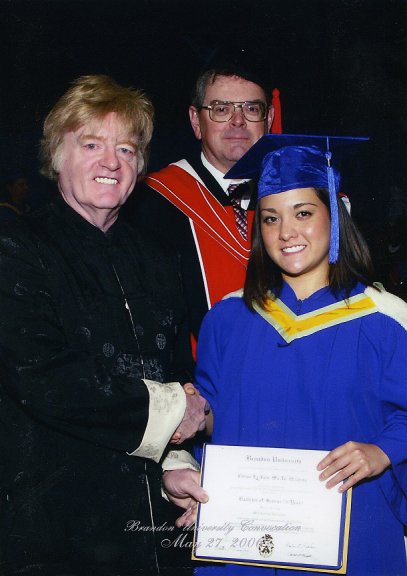 Bachelor of Science Degree
Presented by father William Hillman
Assistant Professor ~ BU Faculty of Education


MORE HILLMAN FAMILY GRAD PAGES
BACK TO THE HILLMAN ECLECTIC STUDIO
www.hillmanweb.com
Photos by Bill Hillman 2010