BILL & SUE-ON HILLMAN:
A MUSICAL ODYSSEY

Presents
GUESS WHO CONNECTION II

PART VI
THE LATER YEARS
A SCRAPBOOK
From the Robert Shaw Collection
Bass player Jim Kale has a line that pretty well sums up the attitude of the The Guess Who towards life: "I'll never work at a day job again as long as I live," he's said again and again. "If I can't play music I won't do anything." Obviously Kale, like the other guys in the current incarnation of The Guess Who, intends to be playing music a long time.

For more than a decade The Guess Who has been one of the premiere rock and roll exports to the world from Canada. Storming out of their unlikely prairie home in Winnipeg, Manitoba, the group has stood behind its recorded reputation for guitar heavy pop flavoured rock seasoned by plenty of tough years of roadwork. The results have proven ample reward. Raving audience response and respect, walls full of gold records, awards and presentations, and a string of top ten hits... "These Eyes," "Star Baby," "American Woman," "Share the Land," and a dozen more.

In these days, when the session man's instant brand of band is for some reason deified, The Guess Who is a unit that harks back to the days when 'a band' was something special. Forged under fire, on the road, together every day of the week drinking, scrapping, living and loving every minute of whatever craziness was going down. There's something rock hard about that kind of relationship which goes a long way to explaining why there's something so special about the music of The Guess Who.

This has always been a full-fledged band, not to say that there haven't been changes. At one time or another some sixteen individuals have honed their musical chops and stage manners in the group. The alumni includes an array of the best known names to emerge from Canada: Burton Cummings, Domenic Troiano, Kurt Winter, Chad Allan, Randy Bachman -- and the list goes on. Personnel changes in the turbulent wind tunnel life of an entity that's been producing music for as long as The Guess Who are both inevitable and necessary for a continuing evolution to take place. Winnipeg is a city of more than a half million people but the community of committed rock players is small enough that most everyone has played together at one time or another. In early 1978 some of the personnel who had contributed their talents to The Guess Who over the years got back together for some sessions and the results confirmed the opinions of many that they were a more potent force together than working on individual projects.

Original bass player Jim Kale and singer Donnie McDougall got things going. Kurt Winter came back in on guitar and Vance Masters, just back off the road from playing in Burton Cummings' touring band, took over the drum chair. For extra guitar punch young David Inglis was enlisted. The result was the album "Guess Who's Back", re-activating the name and igniting fan interest for the first time in three years. One track, "C'mon Little Mama," re-established the group as a staple of AM radio and it started all over again.

After twelve solid months on the road the group, down to a quartet after Winter dropped out for health reasons, went into the studio to work on a new album. Part of the way through the project they co-opted recording engineer Ralph Watts to play guitar and keyboards. Watts had done the engineering on the "Guess Who's Back" album and the others respected his abilities enough to realize he was the missing link to connect them with the driving guitar sound they were striving to achieve.

That brand of forceful biting raw pop is the essence of the new set of songs that debuts with the album "All This For A Song." What that title leaves unsaid you will quickly gather from one listen to the exciting combination of Donnie McDougall's vocals with the instrumental excellence of Kale, Inglis, Masters and Watts.

Flash and fads are not of what The Guess Who is about and not what these guys aspire to become. Their hearts are in the music; driving dynamic rock and roll, forged in the north and played with integrity. Whether on tour or on their latest album The Guess Who delivers, just the way you'd expect of a living legend.

---

THE GUESS WHO

Winnipeg, Canada is an isolated, sometimes rough and tumble provincial prairie capital of about half a million people. Aside from a high per capita percentage of beautiful women, it is a northern city of sleezy beer parlors, Jets hockey games, seemingly interminable subarctic winters and short, parching summers. The nearest major city is Minneapolis, fully 450 miles to the south.

Winnipeggers seem to have a love-hate relationship with their city. More people leave annually than move in. It has been estimated that more than 100,000 ex-Winnipeggers now live in Los Angeles. The mere mention of Winnipeg origins is often enough to invite disparaging remarks from natives of many other Canadian cities.

Yet, ambivalence can be a fertile breeding ground for the arts. There's a kind of leathery magic to Winnipeg. In somewhat the same way that the seething turn-of-the-century Dublin scenario incubated writers like Yeats, Joyce, Synge and Shaw, the nail-hard beer and pretzel circuit in Winnipeg has forged some major presence in the contemporary popular arts: Alan Blye; Monty Hall; David Steinberg; Neil Young; BTO; and The Guess Who.

The Guess Who exploded onto U.S. charts and stayed there as perhaps no other Canadian rock group has done. Their string of hits reads like a list of pop/rock standards: These Eyes, No Time, Undone, Laughin', American Woman, and many others still figure prominently in many a major market station's gold run.

One of the best-kept secrets in Canada is that The Guess Who are back -- with a vengeance and a deadly seriousness of purpose. During the past two years, the venerable name has been dusted off, and in 1979 the current group lineup toured the U.S. College and Agora Theatre circuits for seven solid months.

The initial objective was to forge a better on-stage Guess Who than ever before, and this has been accomplished. The group now does a better business at the box office than at any time in The Guess Who's history.

While the constant touring was working its hard alchemy, the group was meticulously accumulating enough self-penned material to launch a new string of hit records. There's a freshly-inked contract with Atlantic Records, and the excitement has prompted Jack Richardson to put his long-cherished retirement plans on hold for another go-round with The Guess Who in the studio. (For you Guess Who neophyters, Richardson was the producer behind their most successful hits).

This time around Richardson will produce Donnie McDougall (lead vocals, second guitar); Vance Masters (drums, vocals); Bobby Bilan (lead guitar, vocals); Jimmy Michaels (keyboards, vocals); and Brian Sellars (bass, vocals).

Other big acts have tried to blame a comeback and have faltered. Some names that come to mind are the Everlys; Dion; The Beach Boys; and The Byrds. Without exception, they remain major talents. And without exception, they lost their essences as they flailed around desperately for the new formulas they thought would reconcile what they had been with what the changed times seemed to require of them. To the extent that these and other artists sundered themselves from the very wellsprings of their creative vitality, they floundered.

There's none of that not-so-quiet desperation with The Guess Who. Their sound has evolved, yet remained unmistakably within the parameters of all that is best in their timeless mainstream pop/rock stylings. There's a continuity, and yet there is a new elan vital which is particularly evident on stage.

Underscoring that point, co-spokeman Donnie McDougall speaks excitedly about The Guess Who's increased commitment to live performance: "The Guess Who at one time was basically an aggregate of good musicians who more or less let the audience listen in while we played together on the stage."

"But now," adds Vance Masters, "We are more than just musicians. We know that when people pay to see us in concert, they are putting down hard cash to watch guys who can entertain. So we've become professional entertainers as well as musical craftsmen."

When asked to elaborate, both McDougall and Masters shrug off further comment, making cloudy references to energy and rock 'n roll good times, but any perusal of recent U.S. college reviews will disclose that, amongst other things, lead guitarist Bobby Bilan has a penchant for torching his Fender Stratocaster on stage. Bilan's guitars, research uncovers have a six-week life expectancy. A mammoth 30'x15' Canadian flag and beaver form a back drop for the group on stage.

The Wheel of fortune turns, no-one knows were it will stop. The chips fall were they may; and as we enter decade the '80s, straight-ahead rock 'n roll is enjoying a renaissance that's bound to invite comparisons with the '60s. Once again the sounds on the radio are primal, exuberant, exultant and fresh. True to themselves, The Guess Who deliver throbbing, primarily vocal rock music, chock full of hooks and strong melody lines. Listening to their singular brand of Northern rock feels as timeless, as good and as new as a first spring day after a long Winnipeg winter. And you can be sure the hibernation is over.

In Canada, The Guess Who are currently managed by David Bluestein, c/o The Agency, 219 Jarvis Street, Toronto, Ontario, Phone: (416) 868-6323. In the United States, they may be booked through Variety Artists, 4120 Excelsior Blvd., Minneapolis, Minn. 55416, Phone: (612) 775-6342.
---
CUMMINGS PICKS WAH-WAH AS CAREER HIGHLIGHT
Winnipeg Songs Make Up Anthology
by Stephen Ostick
Pop Beat Column ~ Winnipeg Free Press ~ Monday, October 3, 1988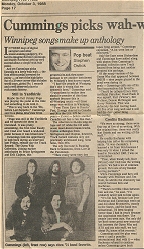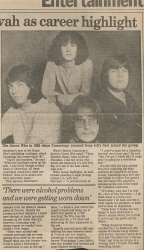 In these days of digital samplers and other music-making gadgetry, it's hard to imagine Burton Cummings and Randy Bachman getting very excited about a simple wah-wah pedal.

And yet Cummings picks listening to a lowly wah-wah -- the first effects pedal invented for guitar -- as one of the highlights of a 25-year career that includes world tours, global No. 1 records and well-deserved place in rock-music history.

Still In Yardbirds
Maybe the fact Jimmy Page was playing the pedal at the time had something to do with it.

"This is way back in the '60s, before Led Zeppelin," Cummings said in a phone interview from Toronto. "Page was still in the Yardbirds and we opened for them in Cleveland. It was pretty astonishing, the first time Randy and I had ever heard a wah-wah pedal because it was brand new."

Cummings took the opportunity to look back during an interview last Friday, release day for Track Record: The Guess Who Collection. Joining earlier anthologies by Bruce Springsteen and Eric Clapton, this greatest-hits-and-then-some package is yet another installment by Winnipeg's best-known export.

"I hope the people of Winnipeg don't take it wrong that we debuted it here," Cummings said. "I want them to realize they should be prouder of this than anybody because this is all-Winnipeg music -- all these songs were written in Winnipeg. From These Eyes to Dancin' Fool, 25 songs charted in Canada and 20 in the U.S. It'll be years -- if ever -- before another Canadian act has a run like that."

The collection is 24-cuts long on tape and LP while the CD adds seven lesser-known bonus tracks. Unlike anthologies from Springsteen and Clapton, however, Track Record contains only one previously unreleased song, Sona Sona, from 1974. The only live tune is Running Back to Saskatoon, from Live at the Paramount.

"There really were very few tapes lying around," Cummings explained. "A lot were lost or destroyed."

Only the liner notes Richardson and Cummings have added along with photos from Cummings's personal collection save Track Record from being just another greatest hits passage. Of the many versions of the Guess Who that appeared between 1965-76 -- nine people played in the band even during its peak -- Cummings calls one of its final incarnations his favorite.

"That'd be (album titles) #10; Artificial Paradise; Road Food. It was myself, Kurt (Winter), Bill Wallace, Donnie McDougall and Garry Peterson. That was definitely the best touring band. All five of us sang well and it still had the dual guitar thing happening."

Credits Bachman
"We were so strong; there were four out of five of us writing. With the original four, there was really just Randy and me writing all the stuff.

He credits Bachman with helping him refine his composing skills. "It was chemistry. I learned a lot from him because I was only 18 when I joined the band in December 1965. I was so intimidated. Then, when Randy left, Kurt (Winter) and I fell into the writing pattern. We had a lot of common ground. He's one of my fondest writing partners."

While Cummings said he's still friendly with Peterson and Jim Kale, he admits the chemistry has soured between him and Bachman. "There's terrible vibes between him and me," he said. "I'll probably never talk to him again. It's too bad, because last year Bachman and Cummings went out and did about 60 concerts, mostly in the States, and the band was sensational. I'd been singing better than I had in years because the inspiration was there. The people just went nuts. Not only did we have some great new material but between the Guess Who and BTO and my solo stuff, we had about 2 1/2 hours of hit records."

Cummings said the plan went awry -- and a possible international deal with it -- when Bachman refused to continue unless Cummings gave back Bachman's part of the Guess Who publishing catalogue, which Cummings has owned since 1977.

"That's just business," he said. "When the catalogue came up for sale, I was lucky enough to hear about it. Otherwise, all those copyrights would have been lost forever. None of us would ever have seen them again."

That explains Bachman's absence from the album's release party in Toronto. Despite the trauma involved whenever a band goes through as many personnel changes as the Guess Who did, however, Cummings said, "I deeply regret we couldn't have lasted a little longer. There were alcohol and attitude problems and we were getting worn down by the road. People think you just blunder into it but it takes a tremendous commitment to stay at the top."

What's Burton Cummings's favorite Guess Who song? "Those Showbiz Shoes, from Artificial Paradise. I like the lyrics very much and musically it's still very hip. It's one of our best album cuts ever." Other career highlights, he said, include spending a night driving around L.A. with Jim Morrison -- "a personal hero of mine," -- about a year before the singer's death and being one of about four people in a club watching The Who tape My Generation for a TV show and destroying all their equipment at the end.

Happily married since 1981 and splitting his time between homes in Victoria and Los Angeles, Cummings is now managed by former Winnipegger Lorne Saifer, who also handles Rod Stewart and actor Mathew Broderick. "I could've gone for a Canadian (record) deal years ago," he said. "But I've got a whole pile of songs and I'm going for a worldwide deal."

But the odds are long against him ever capturing the huge audience he enjoyed in the past. In fact, Cummings says he's only just begun to realize how great a role the Guess Who played in opening up the rest of the world for Canadian musicians. "It's funny, now that I'm over 40 -- he's 41 this December -- I do think about it a little more historically. I sit back and this is what makes me proudest: to know you've been an inspiration. Deep down it makes me very happy to have shown that it doesn't matter where you're from if you've got the goods and the desire. When American Woman reached No. 1 in Billboard, the stigma of Canada being inferior died forever. Someone had to do it first and I'm proud that it was us. When I get to be an old guy in a rocking chair I'll know I've done something unique.
---
CUMMINGS AND A CAST OF 1,000
by Alan Niester
The Globe and Mail, Friday, October 31, 1980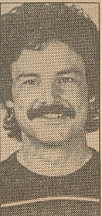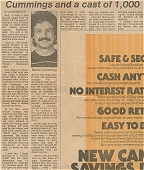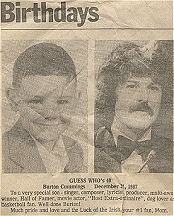 Well, it took a few decades longer than I'd hoped, but I'm proud to announce that I finally made my debut before the motion picture cameras Wednesday night. It's only a bit part, mind you, but it's obviously just the beginning of a great career.

I star as "tall, blond-haired member of the audience sitting in the first row and cheering Burton Cummings" in the new feature-length spectacular, Melanie, which ended its shooting schedule at the Ryerson Theatre Wednesday night.

And, happy to relate, I wasn't the only one who made a big-time screen debut. At least a thousand other Torontonians got their big break also. Cummings, you see, is also making his own feature-film debut. (He has a slightly bigger role than the rest of us, but not that much.) He stars as a failing young rock singer whose career takes a sudden turn for the better.

In the film, some concert footage was required, and that footage was filmed last night. For the sum of $25 you were allowed to watch the filming close up, perhaps get your mug on the screen, and then stick around for a "thank you" concert afterward. The money collected from the ticket sales went to the Juvenile Diabetes Research Foundation, so there were no losers on this night.

I must say, I found starring in a feature-length film far more demanding than I'd bargained for. Although we sweated under the hot lights for more than two hours, we got only three or four songs down on tape. Our production manager was a demanding task master named Jerry Arbeid. He kept the rookies in the audience on edge all night. He explained to us what the cameras were for, jumped up and down like a maniac when he wanted us to provide "spontaneous" standing ovations, warned us not to stare at the cameras that were gawking at us and generally treated us like the stage children we all were.

As the night wore on, he kept us all going with empty promises of "just two more minutes," (at least 20 times) "just one more song -- honest" (five times) and, when that began to illicit groans and calls of "liar, liar," he used the promise of free coffee, sandwiches and hot music later on.

Burton and his band were in fine fettle all night. Cummings performed four new songs which all ranked very highly, even when compared with his previous body of work. Even though he had to do the first couple, Save My Soul and Broken Pieces, four times each, he managed to sound just as fresh and interested each time out. I hope my standing ovations were as consistent.

After the filming and the coffee and sandwiches, Cummings returned around 10 p.m. to play a thank-you concert for all those who had borne with him and the exacting Mr. Arbeid through the duration of the shooting.

I couldn't stay for that part. We stars need our beauty rest, you know.
---
POP POURRI
by Andy Mellen
Old musical dogs are going to howl in your soul
Get you on your feet so you can rock 'n' roll . . .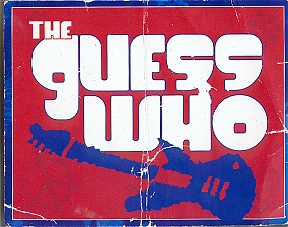 Those lines from Raisin' Hell On The Prairies, a song on the re-formed Guess Who's first album, are finally beginning to ring true. Armed with a brand-new United States record distribution deal with Hilltak Records and a much more positive outlook than any of the individual members have exhibited in years, the four-man band appears posed and ready to emulate the success of the original Guess Who.

The group has been operating as a quartet since the summer, following the departure for personal reasons of lead guitar player Kurt Winter. It's proven to be a very workable unit according to bassist Jim Kale, one of the founding members of the original band and a familiar name in local music circles for 15 years.

"The new band has been together for nine months now, and all of us have learned a lot in that time," Kale said during a break in the recording of the group's second album. "It's really been a refresher course for us. The band was really well received down east," he added, referring to a series of one-nighters and club dates throughout Ontario and Quebec.

The group has spent most of November holed up in Roade Recording Studio on Grosvenor Avenue laying down tracks for the follow-up to Guess Who's Back. The new album, All This For A Song, will feature nine group originals.

When I took up the group's invitation to drop by the studio to hear the album in progress, the four had just finished recording the bed tracks for all nine songs, along with rough vocal tracks for several cuts.

For the uninitiated, bed tracks are the basic instrumental framework of a song. Even in this rough form, they can provide a decent indication of what the finished results will sound like. I was genuinely excited by what I heard.

Most of the songs were written by lead singer and rhythm guitarist Don McDougall. He wrote the group's Canadian hit single, C'mon Little Mama, and unless my ears deceive me, he has at least one song which is destined to be a monster hit. The song, That's The Moment, features both a terrific vocal hook and a memorable melody which shone through even in its rough, unfinished state.

A number of other tracks also stood out. The lengthy title cut contained some hot guitar work by David Inglis, as did the instrumental tracks on Plastic Paradise, Sound the Horns of Gabriel and the topical Taxman. Based on what I heard, I'll venture to say the album, scheduled for release in mid-January, will contain a much more hard-edged sound than its predecessor.

All four group members - veteran Winnipeg drummer Vance Masters rounds out the line-up -- are sharing the production duties, with longtime Roade's engineer Ralph Watt supervising the recording. To a man, the group is confident that All This For A Song will firmly re-establish The Guess Who as an important name in international music circles.
---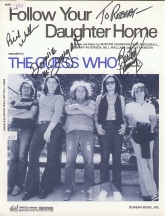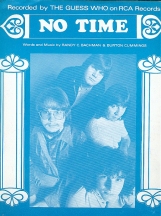 ---
Honourary degrees for Guess Who
Winnipeg Sun ~ Wednesday, April 4, 2001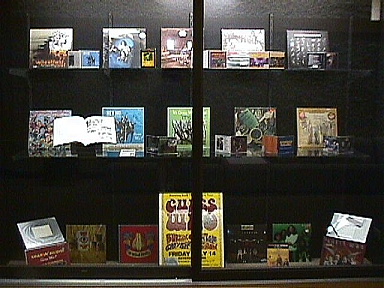 Display of Guess Who Albums, Books and Collectibles
Brandon University Music Building
Memorabilia from the Bill & Sue-On Hillman Collection

---
Singles
as CHAD ALLAN AND THE REFLECTIONS
1962 Tribute To Buddy Holly/Back and Forth (CanAm)
1963 Shy Guy/Baby's Got a Brand New Beau (Quality)
1964 Stop Teasing Me/A Shot of Rhythm And Blues (Quality)

as THE GUESS WHO
1965 Shakin All Over'/Till We Kissed (Quality)
1965 Tossin' and Turnin'/I Want You To Love Me (Quality)
1965 Hey Ho, What You Do To Me/Goodnight, Goodnight (Quality)
1965 Hurting Each Other/Baby's Birthday (Quality)

1966 Believe Me/Baby Feelin' (Quality)
1966 Clock On The Wall/One Day (Quality)
1966 And She's Mine/All Right (Quality)

1967 His Girl/It's My Pride (Quality)
1967 Pretty Blue Eyes/Pretty Blue Eyes (Quality)
1967 This Time Long Ago/There's No Getting Away (Quality)
1967 Flying On The Ground/If You Don't Want Me (Quality)
1967 This Time Long Ago/Flying On The Ground (Quality)
1967 Miss Felicity Grey/Flying On The Ground (Fontana - UK)

1968 Hurting Each Other/I'll Keep Coming Back (Quality)
1968 When Friends Fall Out/Guess Who Blues (Nimbus 9)
1968 Of A Dropping Pin/Mr Nothin' (Nimbus 9)

1969 These Eyes/Lightfoot (Nimbus 9)
1969 Maple Fudge/Of A Dropping Pin (Nimbus 9)
1969 Laughing/Undun (RCA)
1969 No Time/Proper Stranger (RCA)

1970 American Woman/No Sugar Tonight (RCA)
1970 Hand Me Down World/Runnin Down The Street (RCA)
1970 Share The Land/Bus Rider (RCA)

1971 Hang On To Your Life/Do You Miss Me Darlin' (RCA)
1971 Albert Flasher/Broken (RCA)
1971 Rain Dance/One Divided (RCA)

1972 Sour Suite/Life In The Bloodstream (RCA)
1972 Heartbroken Bopper/Arrivederci Girl (RCA)
1972 Guns, Guns, Guns/Heaven Only Moved Once (RCA)
1972 Runnin' Back To Saskatoon/New Mother Nature (RCA)
1972 Runnin' Back to Saskatoon/Glace Bay Blues (RCA)

1973 Follow Your Daughter Home/Bye Bye Babe (RCA)
1973 Orly/The Watcher (RCA)
1973 Glamour Boy/Lie Down (RCA)

1974 Star Baby/Musicione (RCA)
1974 Clap For The Wolfman/Road Food (RCA)
1974 Dancin' Fool/Seems Like I Can't Live Without You (RCA)

1975 Loves Me Like A Brother/Hoedown Time (RCA)
1975 Rosanne/Dreams (RCA)
1975 When The Band Was Singin' 'Shakin All Over'/Woman (RCA)

1976 Silver Bird/Runnin Down The Street (RCA)

1981 Beyond Beautiful/Country Disco (El Mocambo)
1981 Lovelite/Straight Shootin' Man (El Mocambo)

1984 Let's Watch The Sun Go Down (live)/These Eyes (live) (Ready)

Albums/CDs
1965 Shakin' All Over (Quality)
1965 Hey Ho (What You Do To Me) (Quality)

1966 It's Time (Quality)

1968 The Guess Who (Quality)
1968 A Wild Pair (Capitol) [split album w/The Staccatos]
1968 Canned Wheat (Nimbus 9)
1968 Wheatfield Soul (Nimbus 9)

1969 Born In Canada (Nimbus 9)
1969 The Guess Who? Super Golden Goodies

1970 Share the Land (Nimbus 9)
1970 American Woman (Nimbus 9)

1971 Guess Who Play The Guess Who (RCA)
1971 The Best Of The Guess Who (RCA)
1971 So Long, Bannatyne (RCA)

1972 Shakin' All Over [re-issue] (RCA)
1972 The Guess Who Live At The Paramount (RCA)
1972 The History Of The Guess Who
1972 Rockin' (RCA)
1972 Wild One (RCA)

1973 The Best Of The Guess Who [re-issue] (RCA)
1973 The Best Of The Guess Who Vol.2 (RCA)
1973 Artificial Paradise (RCA)
1973 #10 (RCA)
1973 Superpak (RCA)

1974 Road Food (RCA)
1974 Flavours (RCA)

1975 Power In The Music (RCA)

1976 The Way They Were

1977 The Greatest Hits Of The Guess Who

1981 Now And Not Then (El Mocambo)

1984 Together Again

1985 K-Tel Presents the Guess Who - 20 Original Hits

1986 The Best Of The Guess Who Live

1988 Track Record: The Guess Who Collection (BMG)

1995 Liberty (fre/EMI)

1997 The Guess Who: The Ultimate Collection (BMG)
1997 Razor's Edge (independent)

1998 The Spirit Lives On (Greatest Hits Live) (J-Bird Records)

1999 Down The Road: Live (independent)

2000 American Woman (30th anniversary edition) (RCA/BMG)
2000 Live At The Paramount (RCA/BMG)
2000 Runnin' Back Thru Canada (ViK/BMG)
2000 Canned Wheat (reissue) (RCA/BMG)
2000 Share The Land (reissue) (RCA/BMG)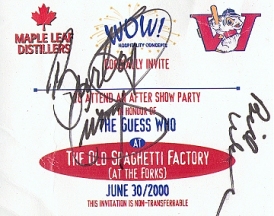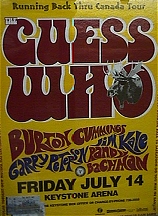 BACK TO CHAD ALLAN CONTENTS
BACK TO
BILL and SUE-ON HILLMAN: A MUSICAL ODYSSEY



All Original Material Copyright 2001/2004/2013 Bill Hillman
WebMaster: Bill Hillman