Bill and Sue-On Hillman: A 50-Year Musical Odyssey
www.hillmanweb.com/book

HILLMAN INDOCHINA ADVENTURE

PAGE TWO: BANGKOK CHINATOWN
www.hillmanweb.com/indochina/thailand/t02.html

We met with the group at 8:30 am, after breakfast.
Everyone gathered on a crowded city street near Chinatown and boarded a city bus to take us to the Klong canals.
VERY hot ... About 40C and humid.
The bus travelled through much of the Chinatown section that we had explored yesterday. A good chance to take photos.
Beam, our Group CEO, led us to a city bus stop to catch a public bus.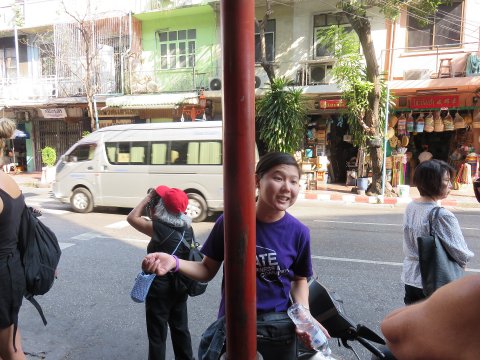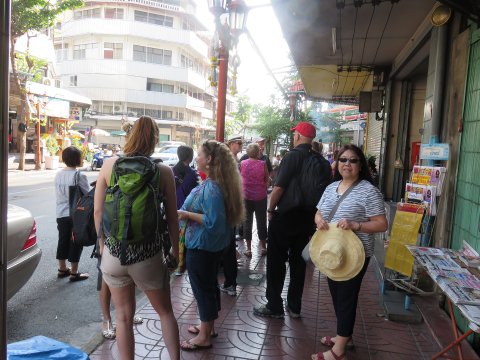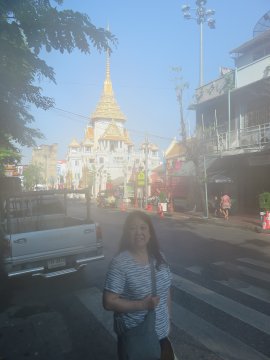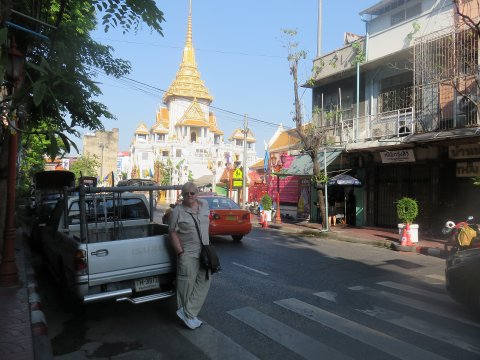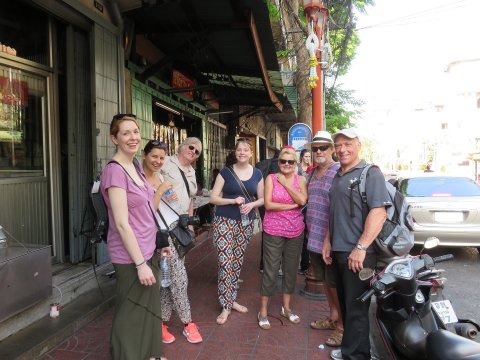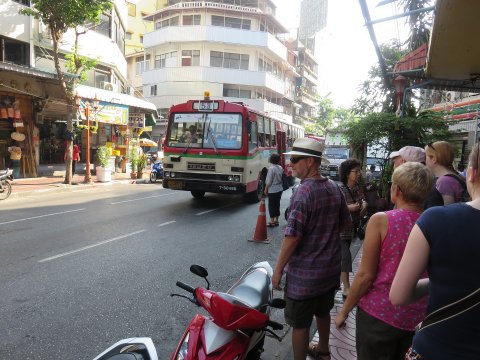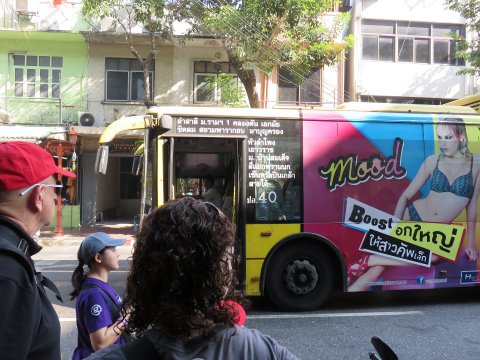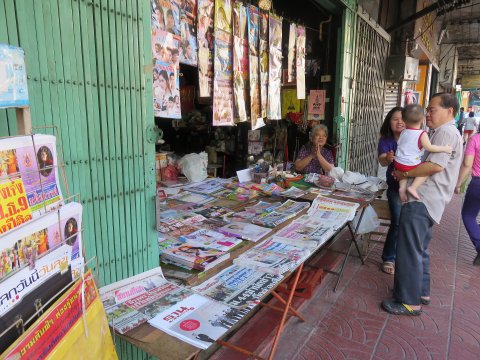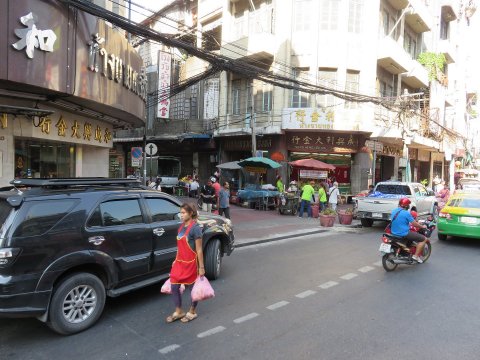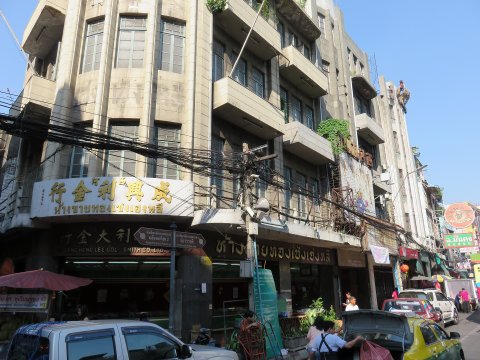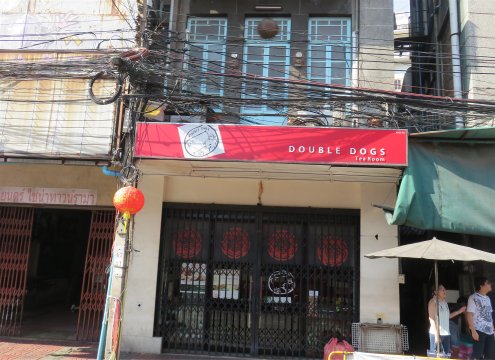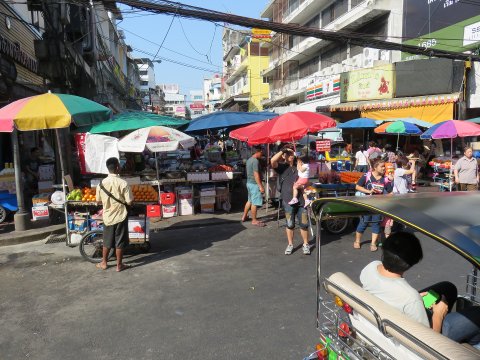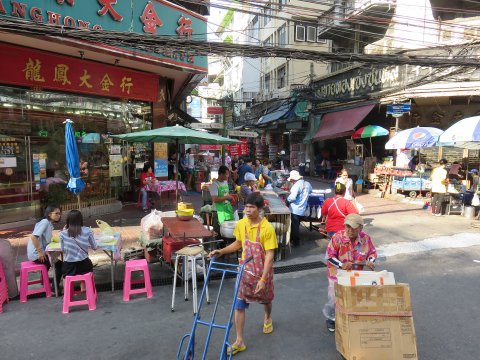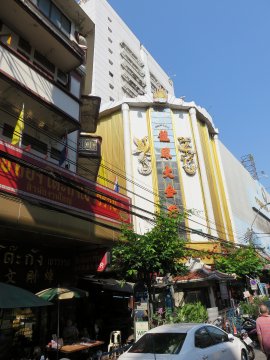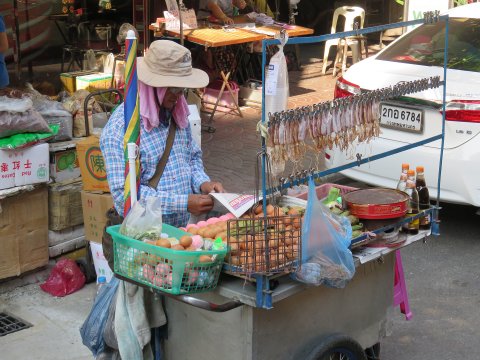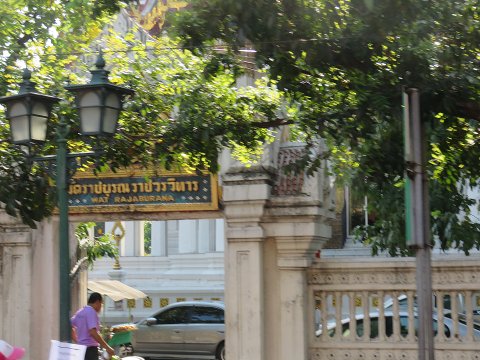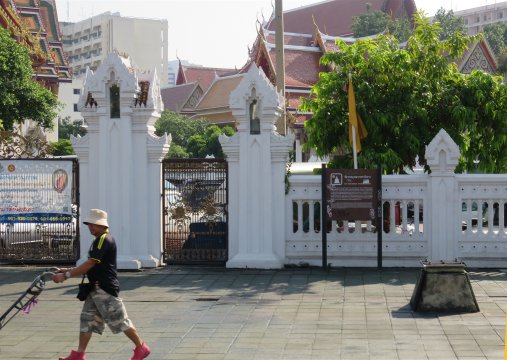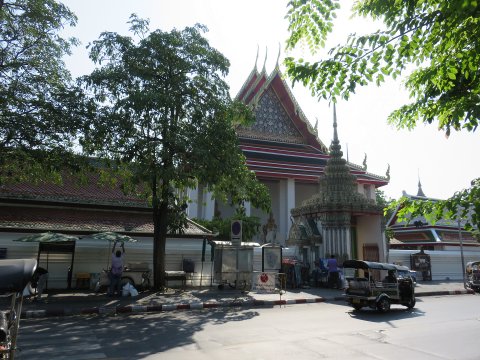 TO MAIN INDOCHINA PAGE
TO THAILAND CONTENTS