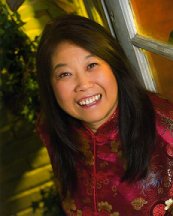 SUE-ON'S KITCHEN
August Part II : 2011
MORE ROAD FOOD: Seattle and Redmond
www.hillmanweb.com/soos/food14.html
Also featured in my Facebook Album


.A diversion this month.
We spent the month of August in Southern California and points north
up the coast to Redmond, WA and Vancouver, BC.
I was away from my kitchen - but we ate very well.
Presented here are some of the highlights.



My brother Gene, wife Susan and their two daughters and families, and Susan's 102 year-old mother
gathered to have supper at one of their favourite restaurants in Seattle's Chinatown.
Wonderful company and food!



.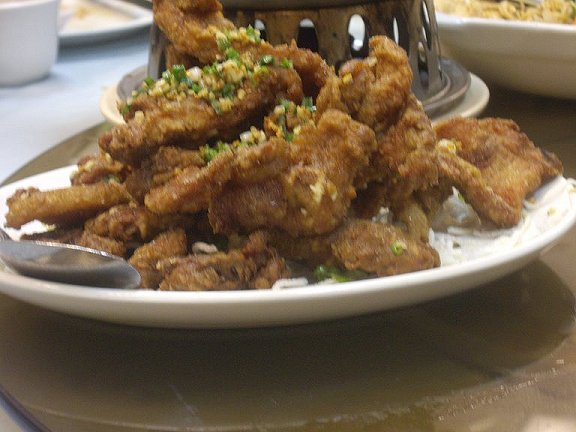 Salt 'n' Pepper Pork Chops - tender and spicy...yum!



.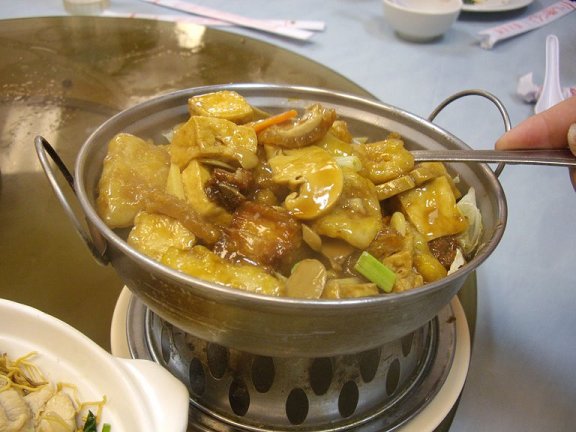 Tofu and mushroom hot pot



.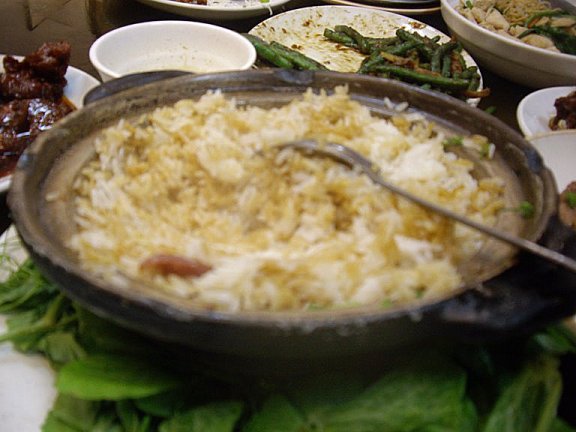 Sand pot rice with Chinese sausage, Chinese bacon, and pork ribs



.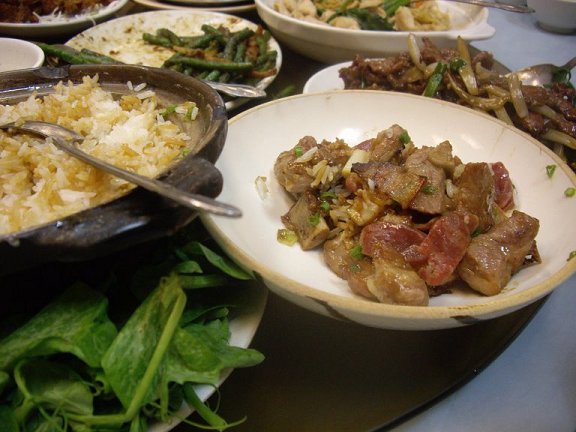 Sand pot rice with salty fish, Chinese sausage, Chinese bacon, and pork ribs.
The best part was the burnt rice at the bottom of the pot.
Once the rice is gone, the waitress took the pot to the kitchen heated it
and browned the rice a little more, then added hot stock to the rice.
A favourite called "fan jieu".
All the flavours from the meats and salty fish is soaked into the rice.



.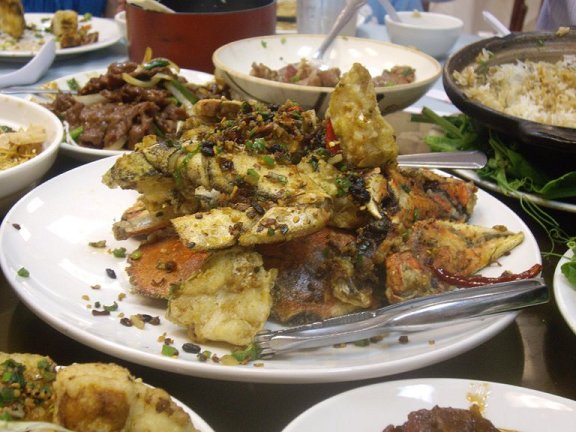 Typhoon Crab...deep fried then stir-fried with salt, pepper, and toasted garlic!
Incredible and not too messy to eat.
We also had dry-fried green beans, a deep fried tofu
that was crispy on the outside but creamy on the inside,
a Cantonese noodle dish for Nathan, Kung Pao chicken, shrimp,
Beef, onion, and green pepper, etc...and the list goes on!



.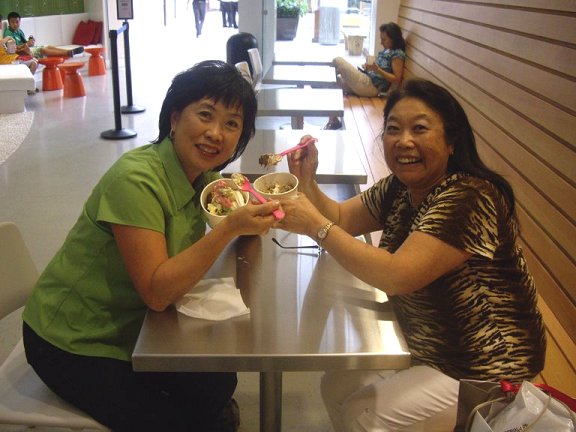 Out and about with cousin Velda! First visit to Berrybliss yogurt. So many choices...



.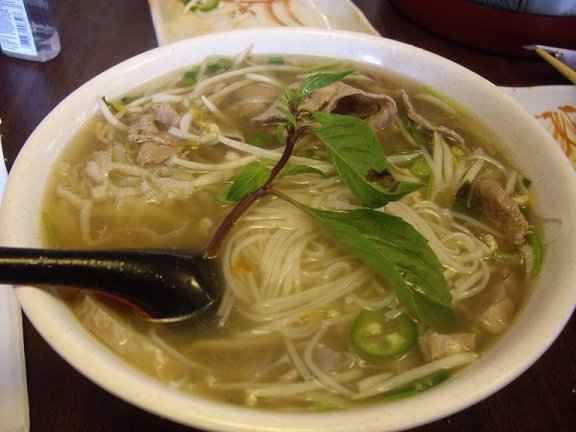 One of two bowls of pho: beef brisket, tripe, and tendon.
Great broth. Love the basil, lime, and bean sprouts in my pho.



.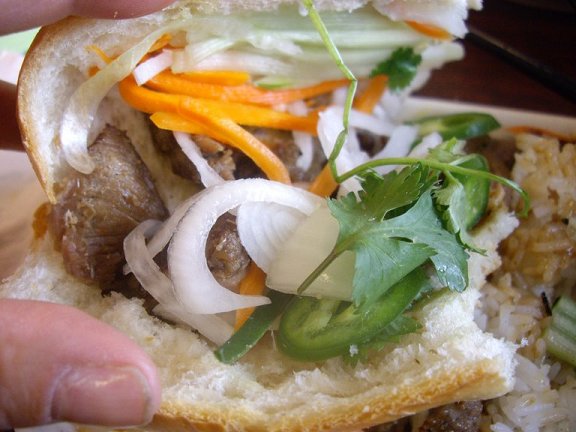 Vietnamese sandwich - lovely light and crispy bun, roast pork with pickled daikon, carrots and Spanish onion.



.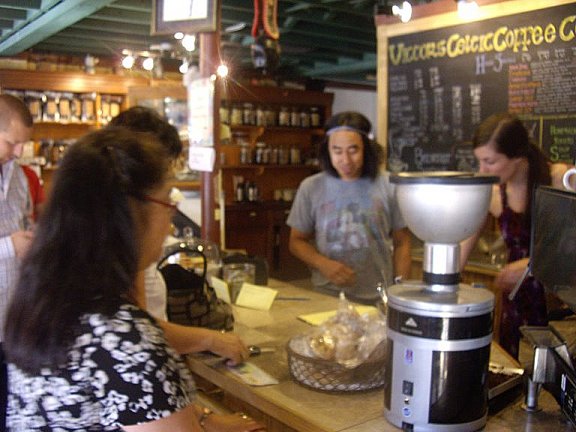 Victor's Coffee. Fun place.
Server tried to take a picture of us but took it of his eyeball instead. LOL!



.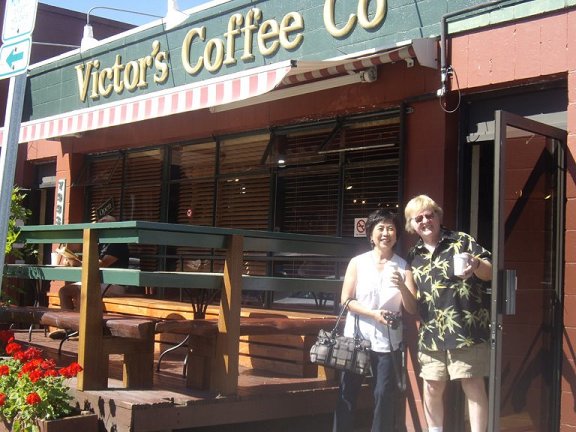 Bill and Velda with their mochas.
These beverages went well with the great bread from Velda's favourite bakery - Great Harvest Bakery
where they grind their flour every morning and use no preservatives.
Loved their Dakota mulitgrain and the cranberry bread - both dense almost cake-like.
Stick-to-your-ribs bread!



.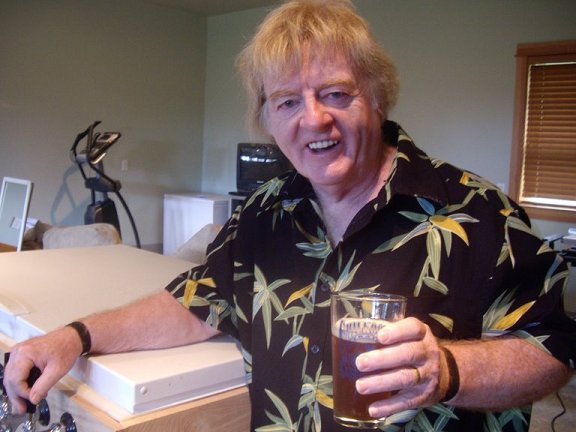 Had a visit to Velda's daughter Allison and Scott's home in Poulsbo enroute to Schei's cabin.
Scott makes great beer! Bill can will attest to that!



.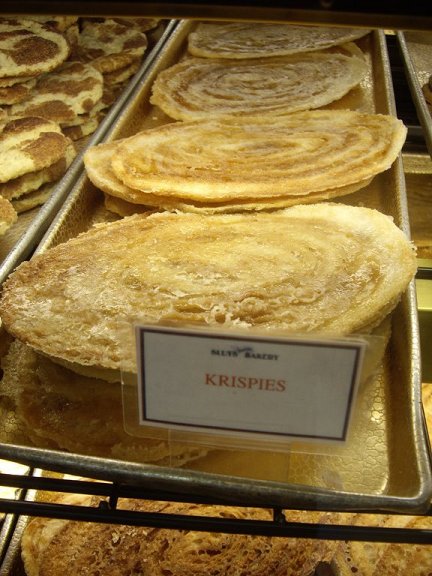 Sluy Bakery in Poulsbo, a Norweigian town.
This item was intriguing - flattened out cinnamon buns then baked until crispy like a cookie!
I resisted...now, I regret!



.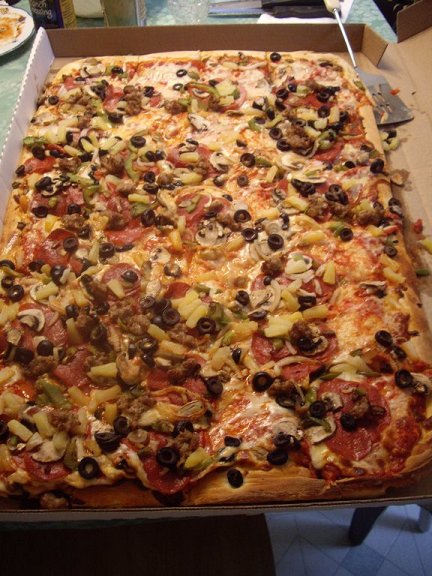 Pizza from Velda's favourite place - Seabeck Pizza?
Excellent but I was still full from the pho!



.


This is the beautiful view that greeted us when we looked out the window of the guest room at the Schei cabin in Washington.
The beach is covered with water-worn rocks and live oysters - when the tide is out as it was this morning...



.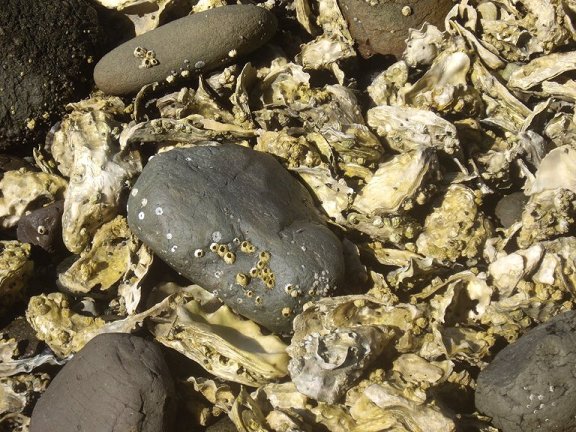 . . . oysters everywhere! And I pay HOW MUCH in the stores?!



.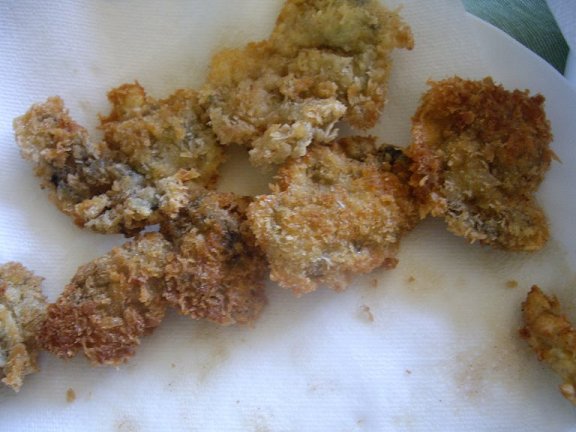 Ron was kind enough to shuck them all for our supper.
Mind you, he loves oysters breaded with panko. We all did except Velda.
That was fine with us ... more for us!



.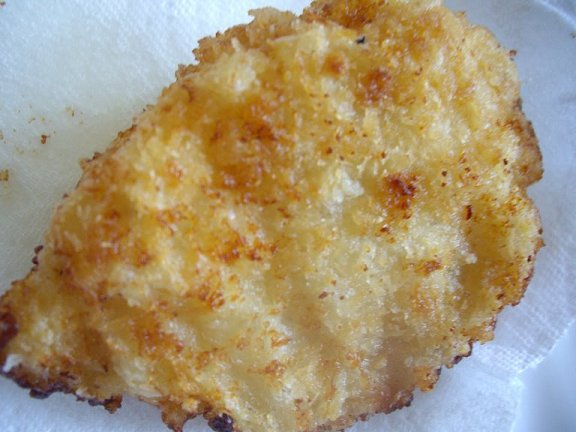 Velda loves tonkatsu though and made a big plateful with her variation - chicken. Delicious:-)



.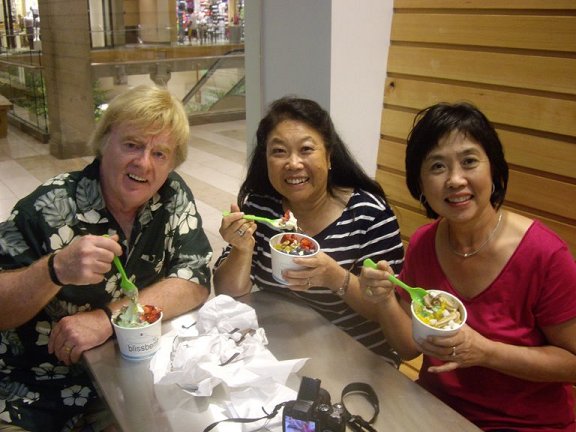 A second trip to Berrybliss because Bill felt cheated.
He was out to Microsoft when Velda and I went shopping.
Velda and I also had supper at Thai Ginger while Ron and Bill went for fish 'n' chips and beer at a local pub.
But, he really wanted the yogurt ;-) Owner Steve kindly took our picture.



.
19



Copyright 2011
Sue-On Hillman
Bill and Sue-On Hillman Eclectic Studio