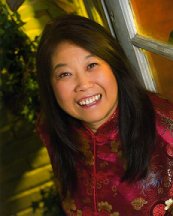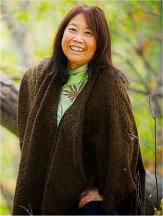 SUE-ON'S KITCHEN
APRIL VI: 2013
www.hillmanweb.com/soos/food/63.html
Also featured in my Facebook Album
Bill and I spent April and May in Malysia, Singapore, Thailand, and China.
I did very little cooking during that time but we ate very well.
I photographed and documented many of the exotic dishes we ate.
Some of these dishes are shared on the April and May pages. . .
and many of the recipes are now in my favourite foods files section in my personal recipe book.


ON THE ROAD FOOD TO THE SOUTH AND BACK
Johor Bahru and Kuala Lumpar


..

Edah performs the tea pouring duties at the
Cameron Valley Tea Plantation.



.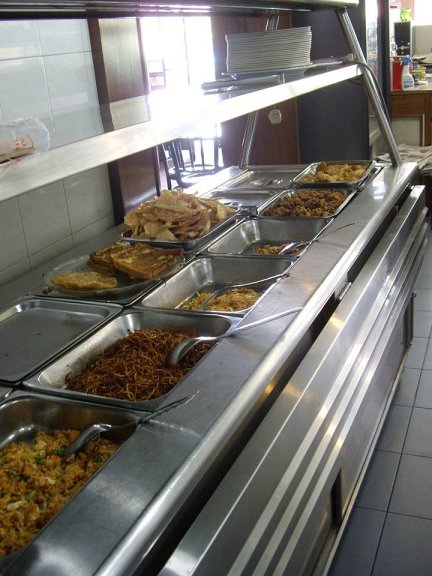 Bunga Suria Indian Buffet Restaurant in the Cameron Highlands.
Meats, breads, rice selections with sauces and curries.
There is not a set price. The price depends on what you put on your plate.
Still, it was cheap, about $20.00 CAD for the 4 of us.



.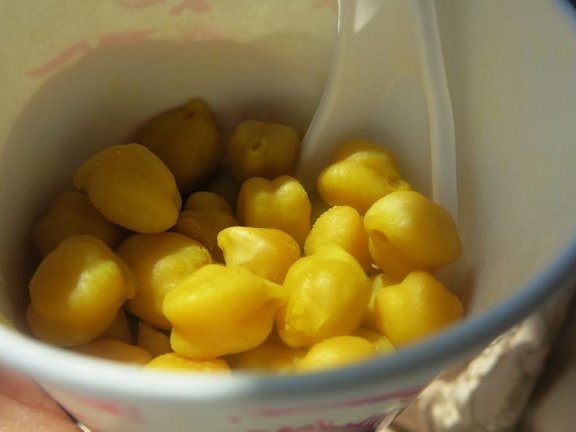 A nice snack: roasted chickpeas!



.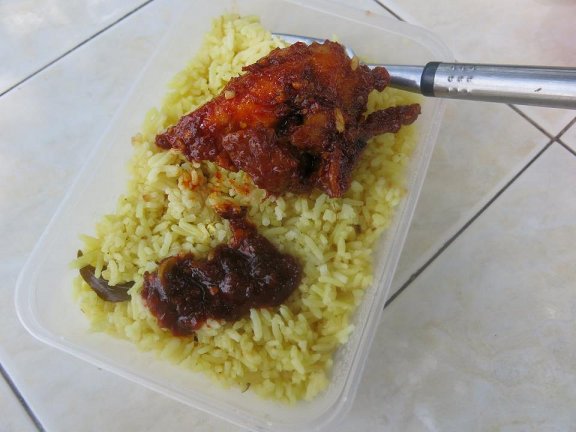 Our roadside picnic! YUM!



.
.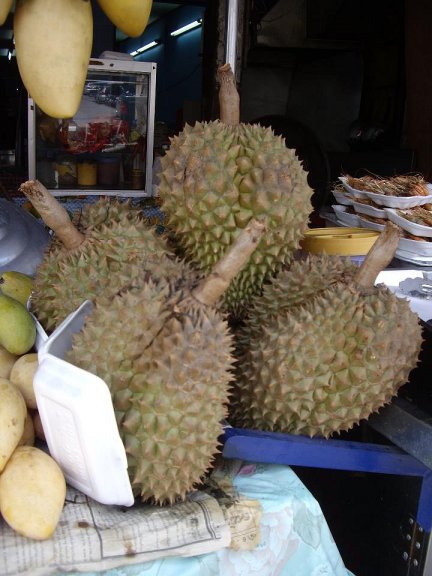 Snack time from Thailand: The infamous durian!
Once you get past the incredibly rotten smell, it's like eating custard.
We saw signs all over Malaysia, in hotel elevators and taxis that forbid guests bringing in durian.



.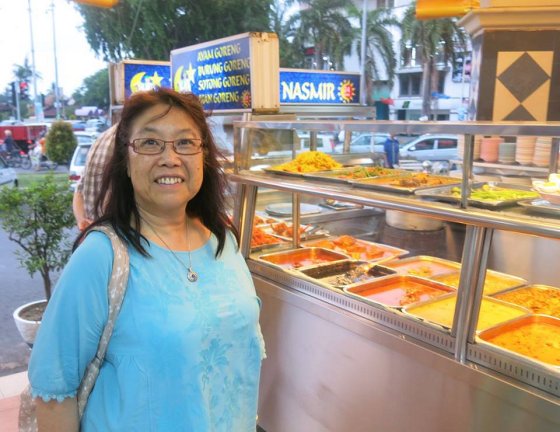 Sue-On in food heaven ;-)
This is a nasi kandar, usually staffed by workers from Indonesia, China, or India.
It stays open 24 hours and serves Indian food.
The naan bread and the freshly squeezed fruit juices (mango, watermelon, apple, sugar cane) are a must!


Johor Bahru



.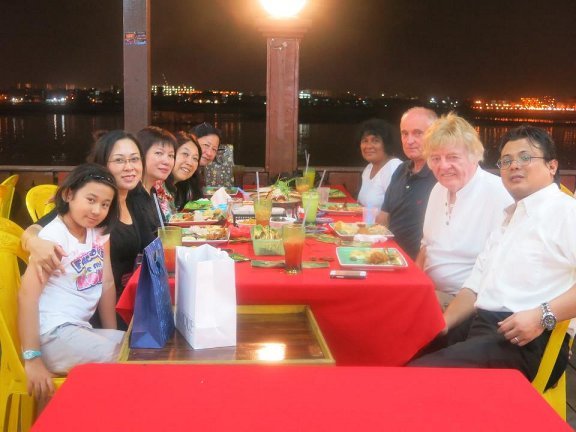 It was a wonderful evening of friendship and food:-)
Thank you to our Malaysian family!



.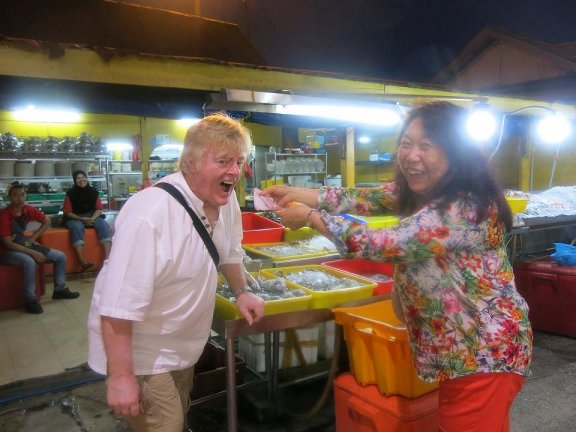 Ummm...Bill doesn't like sashimi,
but he was game to pose with the fresh squid;-)



..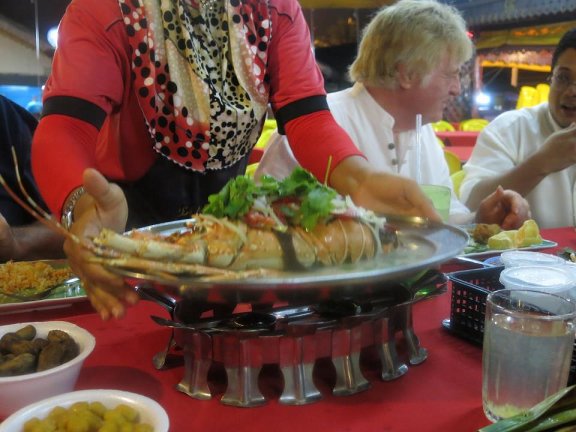 The lobster that Karen Lee and Ally Juliana Pabill chose for our dinner -
- beautifully plated.


.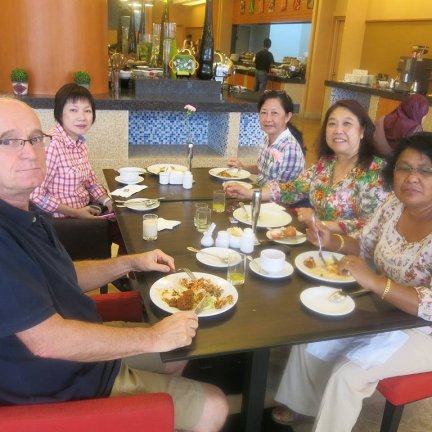 Kerry ~ Karen ~ Lai ~ Sue-On ~ Edah
As with all the 5-star hotels, breakfast consists of both Asian and Western items,
except for pork in some of the hotels which is not part of the Muslim diet.



.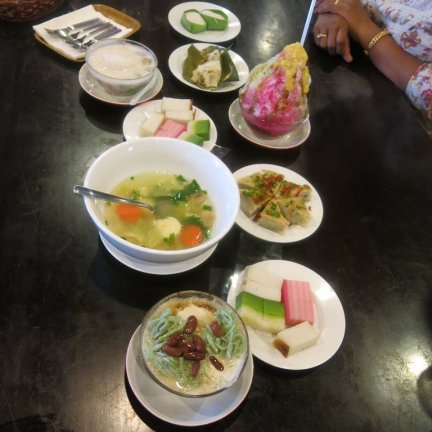 Taking a mall break for refreshments.



.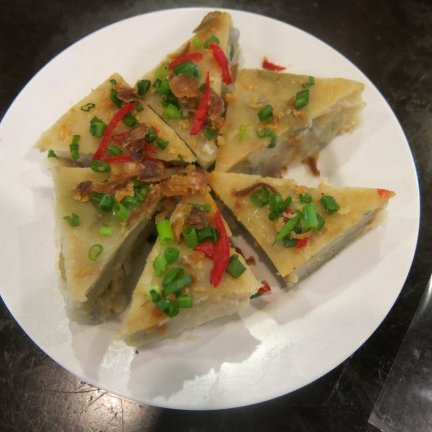 Can't just have a refreshing drink without kueh!
These are taro cakes.



.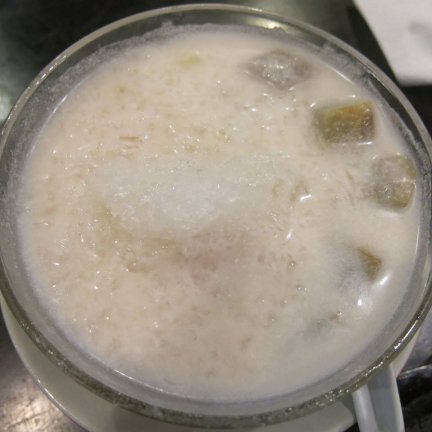 Tapioca and coconut milk with taro chunks ... I think.



.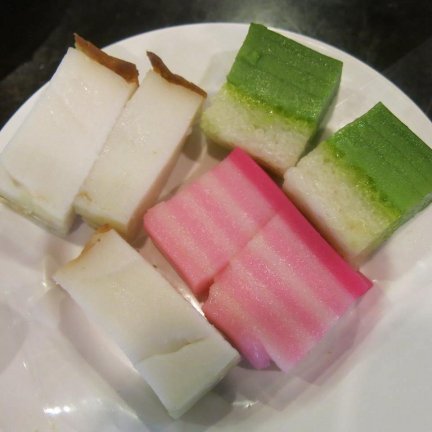 Are these pretty?
And they are tasty too - no calories;-)



.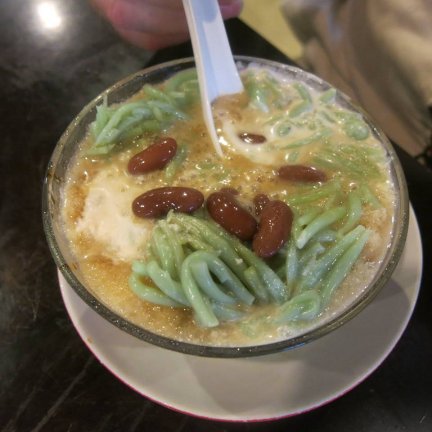 Another version of chendal - coconut milk, palm sugar,
pandan flavoured green noodles and beans - so delicious!
We were first introduced to this while visiting Penang
with my foodie friend Teck Poh Choo.
That day, she took us to her favourite street vendor and these were very refreshing.



.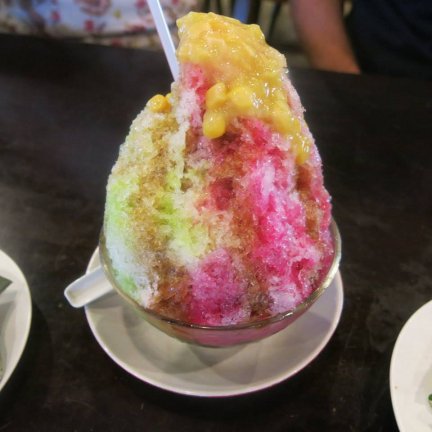 Not sure what this was called ... maybe ABC ice?



.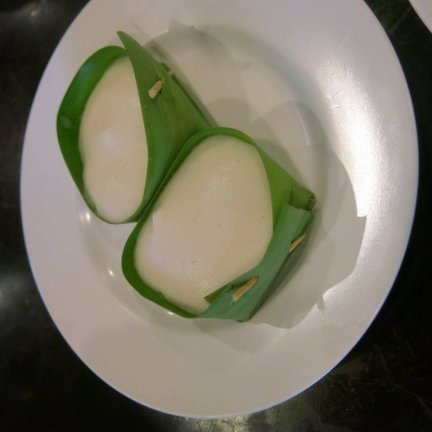 Water chestnut cake in pandan leaf.


Kuala Lumpur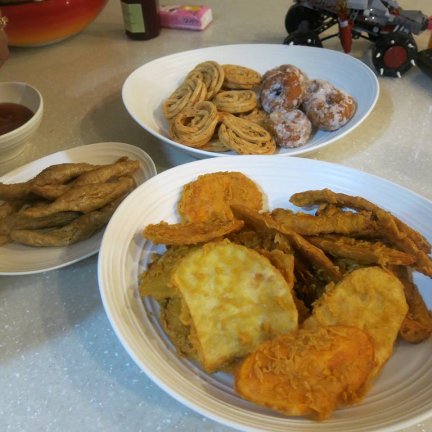 A stop at Edah's niece Ili's house in Kuala Lumpur.
And the table was soon filled with snacks of all kinds.



.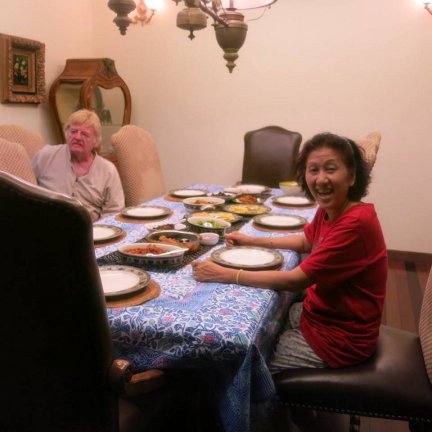 We stayed at Edah's brother's house in Kuala Lumpur.
This is one of the Malaysian-style banquets that Edan and his wife Mas prepared for us.



.
.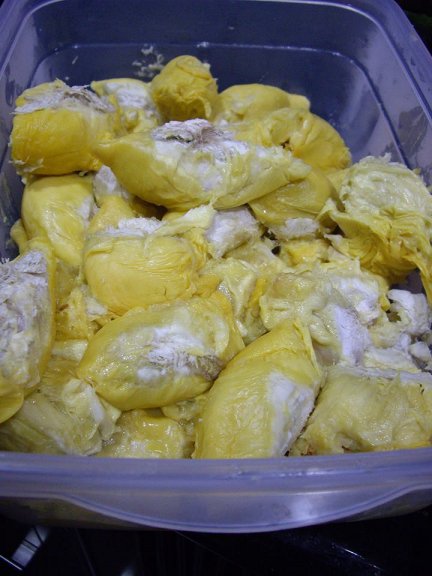 A tub-full of ripe durian.
Wonderfully stinky but a delicious Malaysian dessert treat.



.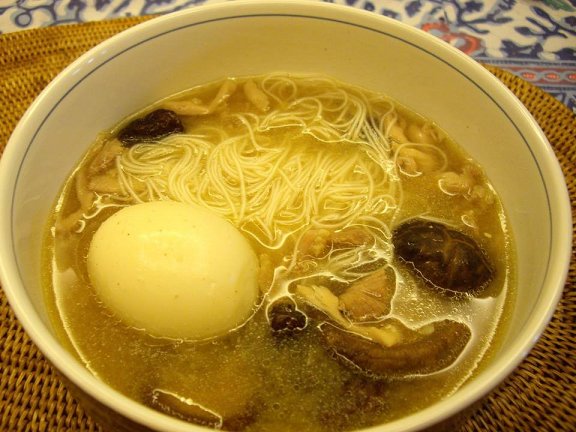 Breakfast noodle soup with red dates, shataki mushrooms, and a hard boiled egg.
delicious!




BACK TO CHINA
.


INTRO AND CONTENTS
.
Our Two Asian Photo Galleries
Copyright 2013
Sue-On Hillman
Bill and Sue-On Hillman Eclectic Studio