BILL and SUE-ON HILLMAN

PART II
2011 PERFORMANCE CANDID SHOTS
Strathclair Arena
www.hillmanweb.com/stage/02.html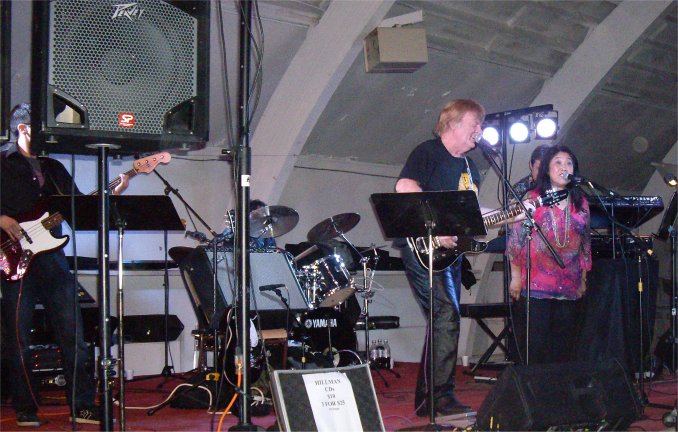 Robin Hillman ~ Jim Andrey ~ Bill and Sue-On ~ Kenn Jarvin
See much more on the Hillmans at:
http://www.hillmanweb.com
.

Son Robin, Bill and Sue-On



.


Bill throwing the band for another loop with his improvs : )
Shirt is from Sun Recording Studios in Memphis which launched careers of Elvis,
Johnny Cash, Carl Perkins, Jerry Lee Lewis, Ike Turner, etc.
www.hillmanweb.com/sun
Sue-On Hillman: "You're messing up the sets again!?"
.

Son Robin: our right hand man on bass, drums, brass, etc.
.


Bill using two of his latest guitars: Fender J-5 Tele and Gretsch Duo-Jet.
www.hillmanweb.com/guitars
..

Not sure what the Asian characters on the guitar strap say
. . . .probably don't want to know : )


Being on stage is a great way to celebrate a birthday . . .
.
.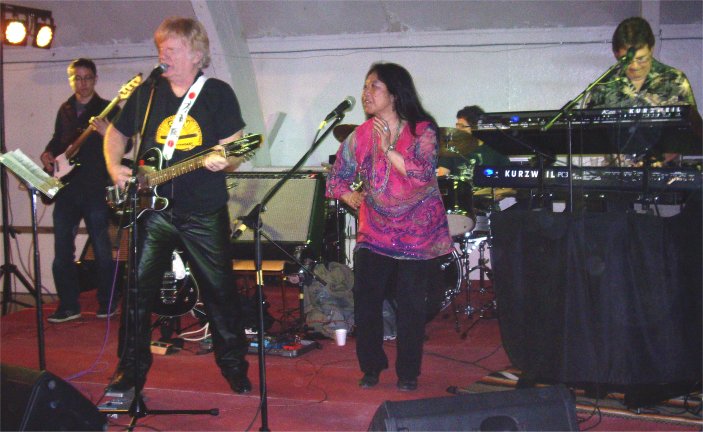 Keeping the dancers on their toes with R 'n' R, C/W, ballads, polkas, and whatever else comes to mind.
.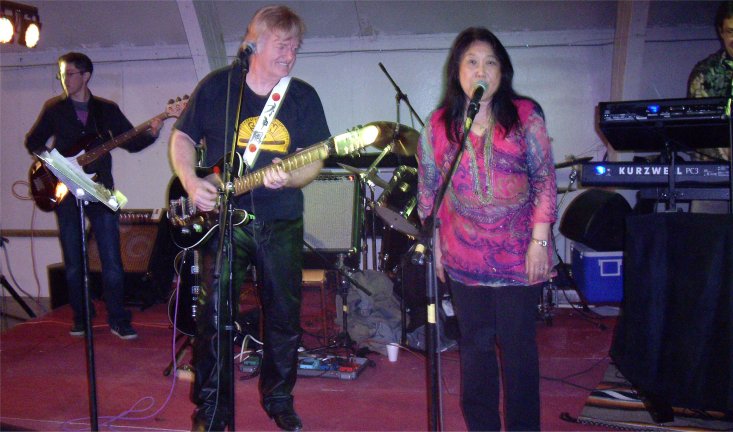 Sue-On performing some of our album tracks:
www.hillmanweb.com/cd
..
| | |
| --- | --- |
| Bill | Sue-On | Jim | Kenn | An Everly Brothers duet |
.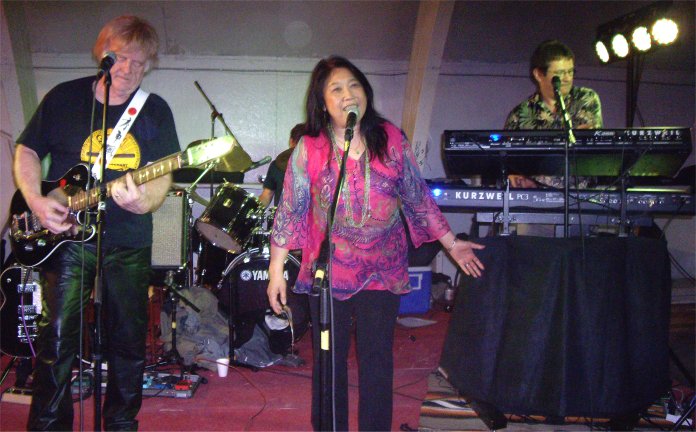 "Why Me, Lord?"
.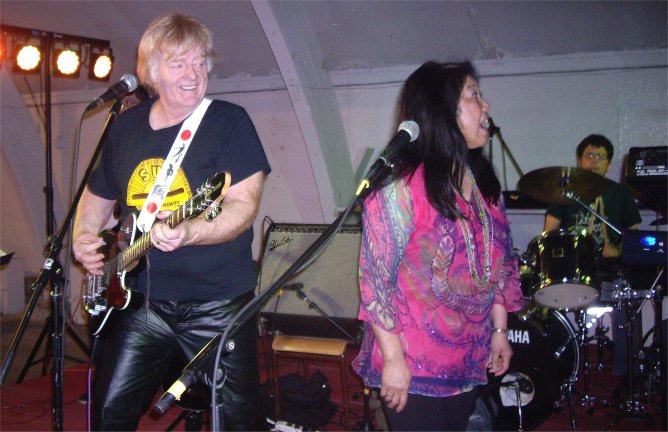 Great to have Sue-On up front . . . she spent decades tied to drums and keys during our US and UK tours.
www.hillmanweb.com/uk
http://www.hillmanweb.com/BEATLES
.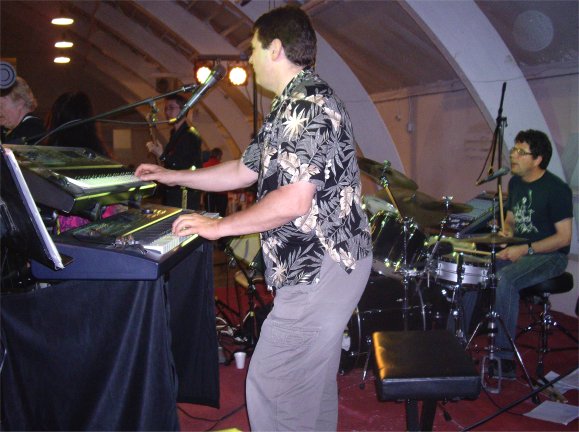 Kenn and Jim add some great vocals along with keys and drums
.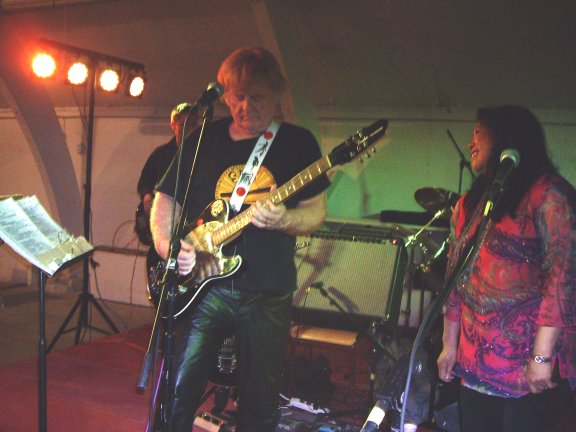 Bill taking a "steel" solo using his home-made custom B-bender
.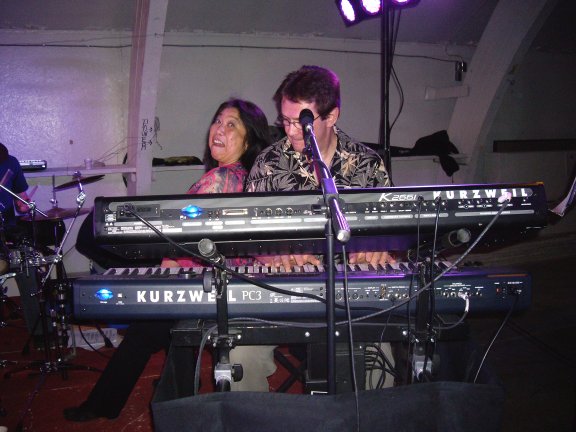 Sue-On giving Kenny a hard time during one of the solo breaks
.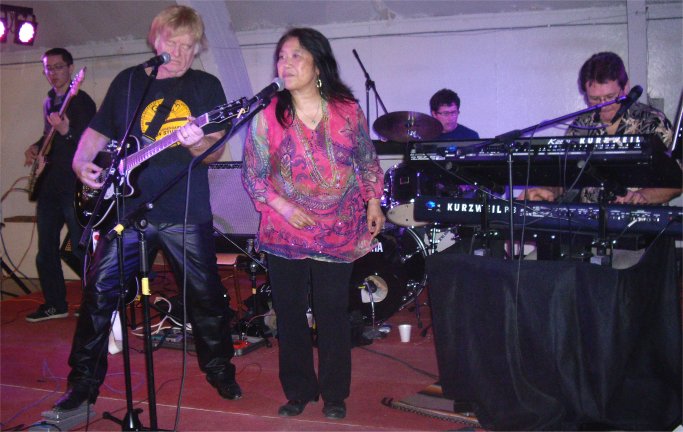 It's been a wonderful journey: Hillman Musical Odyssey
http://www.hillmanweb.com/odyssey1/
Music has always been a major part of life's journey
but Bill also taught high school in hometown Strathclair for 30 years
before moving to Brandon University where he worked as a professor for 10 years.
http://www2.brandonu.ca/hillman
. .
THE BOYS ENJOY AFTER-GIG REFRESHMENTS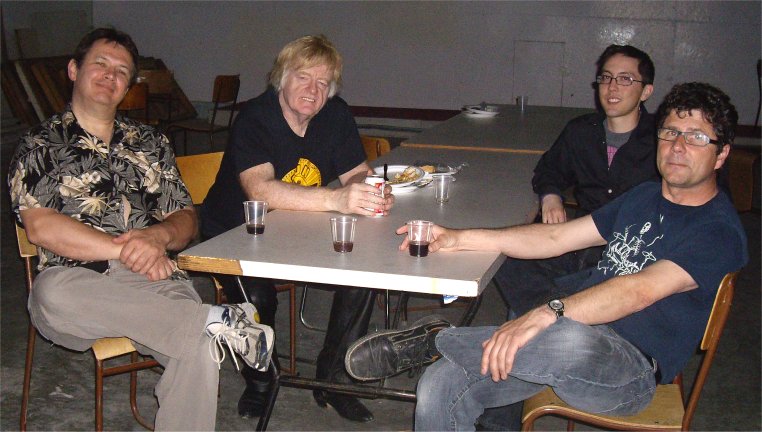 Break time for the boys (Sue-On is behind the camera)
.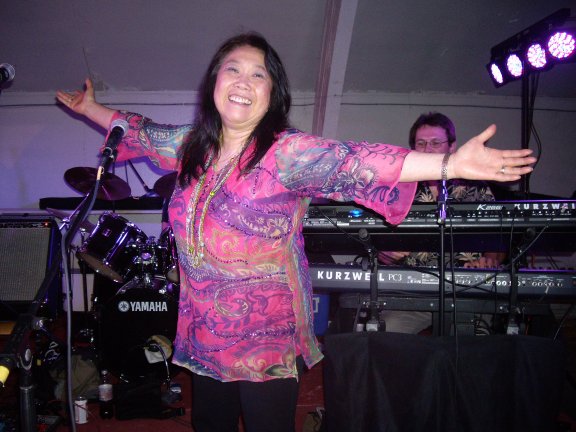 Ta Dah ~ Welcome to my birthday party!

Photos by Eugene Pirie and Sue-On
Back To Part I
ARRIVAL and SOUND CHECK
www.hillmanweb.com/stage/01.html