Ancient China in 3D: Gallery Gallery Nineteen


.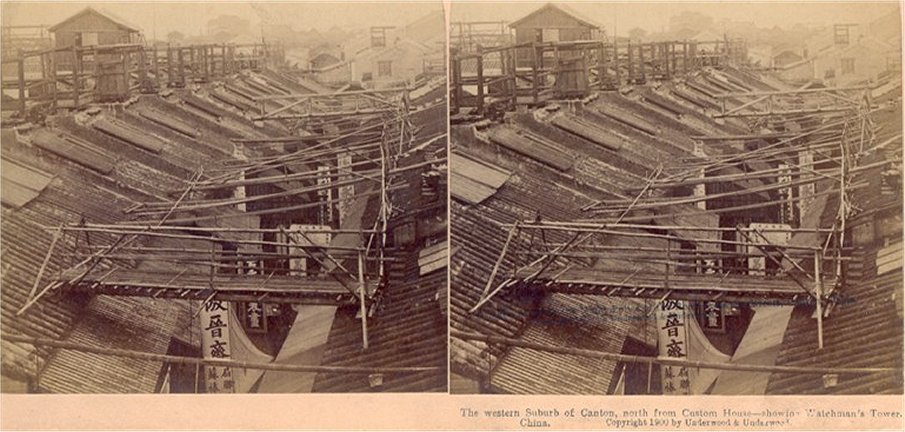 The western Suburb of Canton, south from Custom House - showing "Watchman's Tower."


A Street in Chefoo



West from City Wall, along curiously decorated street to the Bell Tower, Mukden, Manchuria.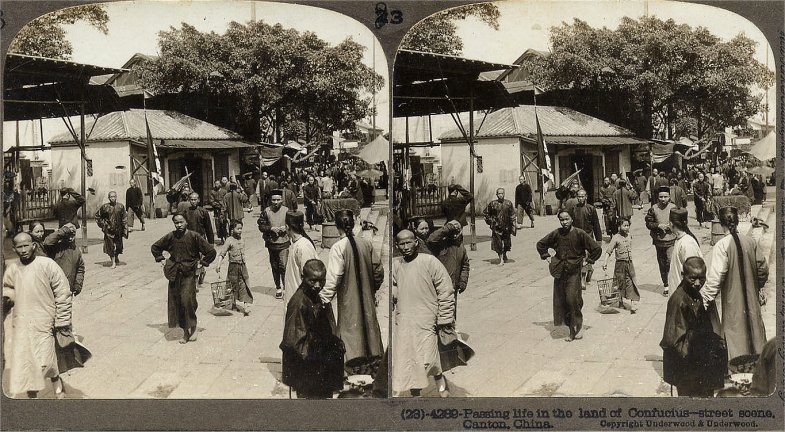 Passing life in the land of Confucius -- street scene, Canton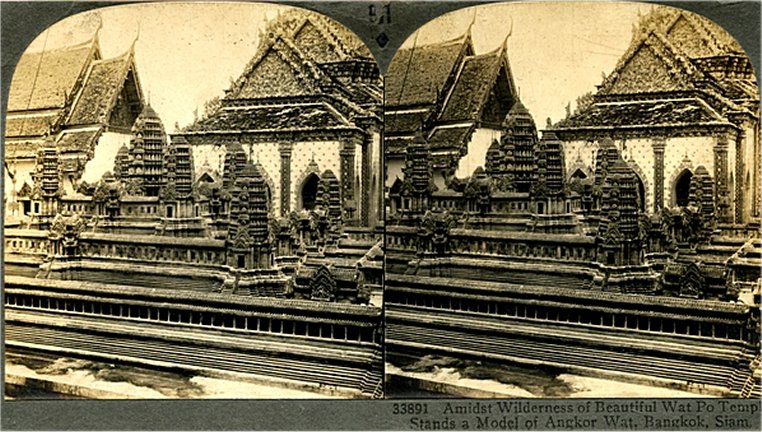 Amidst Wilderness of Beautiful Wat Po Temp Stands a Model of Angkor Wat, Bangkok, Siam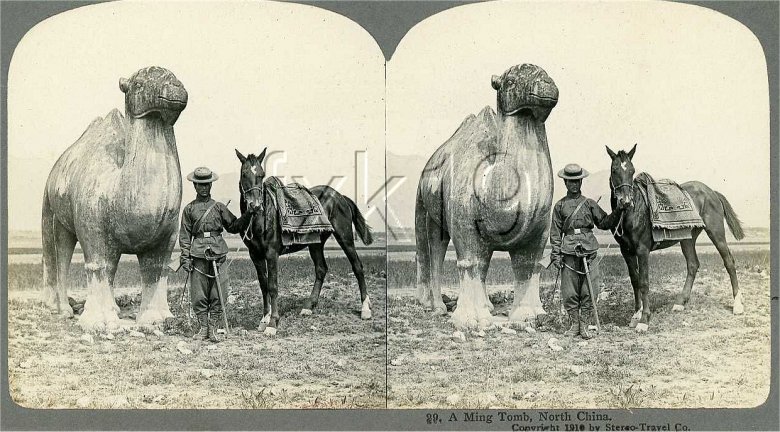 A Ming Tomb, North China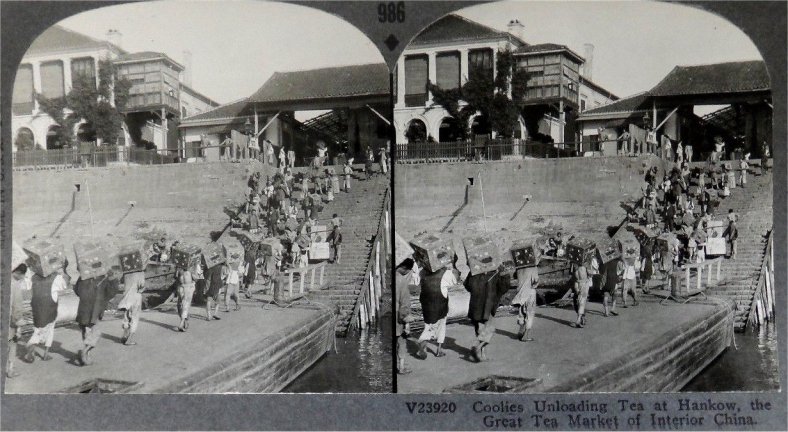 Coolies Unloading Tea at hankow, the Great Tea Market of Interior China.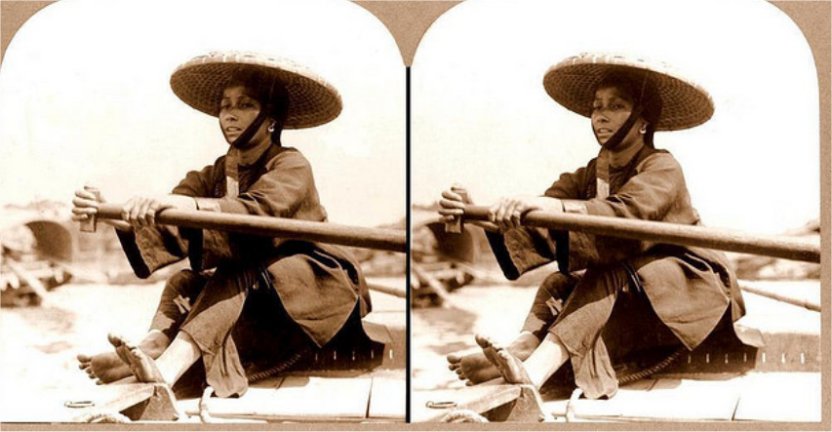 Pretty River Boat Girl in Old Canton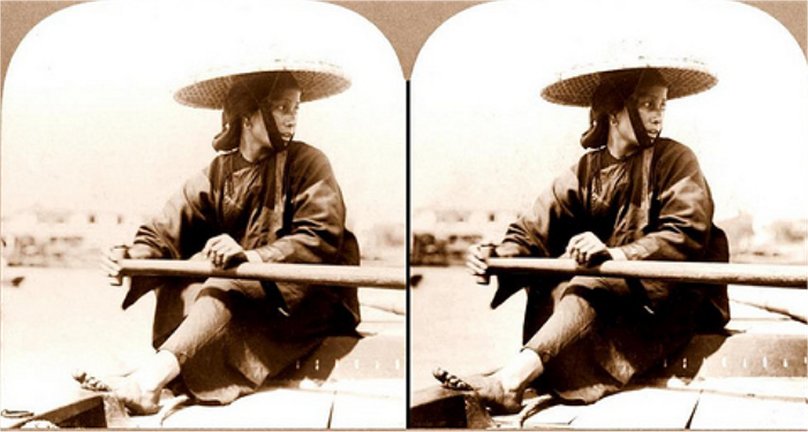 Pretty River Boat Girl in Old Canton



Conveying Salt to the Interior by Wheelbarrow Train



Chinese School Children and Teacher at the American Board of Missions, Peking




CONTENTS
Ancient China In Three Dimension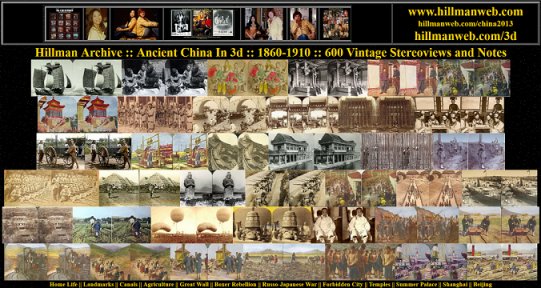 BACK TO THE MAIN
3D CHINA CONTENTS PAGE
2000 3d Stereoviews ~ Many in Two Sizes and Colour -- With Captions and Full Notes
www.hillmanweb.com/3dchina


Older Original Contents Pages: CHINA 3-D CONTENTS I :: CHINA 3-D CONTENTS II
BACK TO HILLMAN MAIN SITE CONTENTS
All Original Work and Photo Restoration ©1996/2020
William Hillman: hillmans@wcgwave.ca
Faculty of Education Professor (Retired)