Ancient China in 3D: Gallery Gallery Twenty-Two


.

Japanese Troops leaving Tokyo to co-operate with the capture of the German Port of Tsingtau, China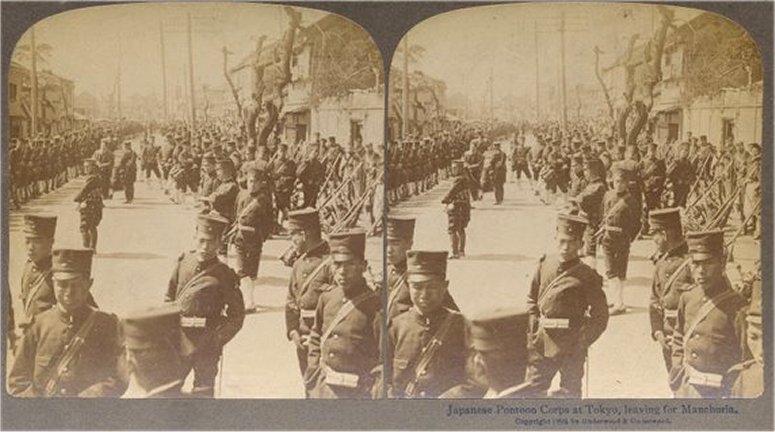 Japanese Pontoon Corps at Tokyo, leaving for Manchuria



Japanese Troops leaving Yokohama for the Seat of War in Manchuria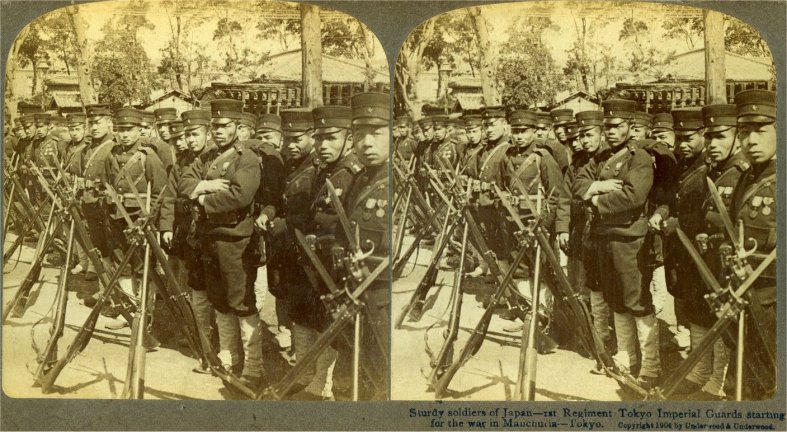 Sturdy soldiers of Japan - Regiment Tokyo Imperial Guards starting for the war in Manchuria from Tokyo



The Czar's brave soldiers defending the City of Mukden, Manchuria



Japanese war balloon reconnoitering the Russian positions at Port Arthur (looking north)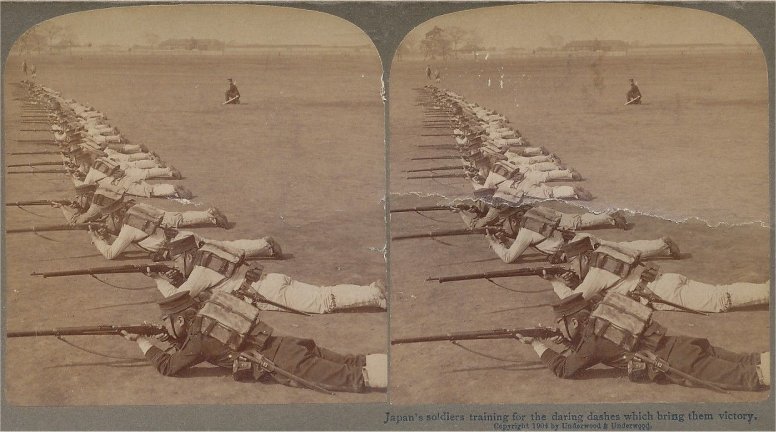 Japan's soldiers trainng for the daring dashes which bring them victory. 1904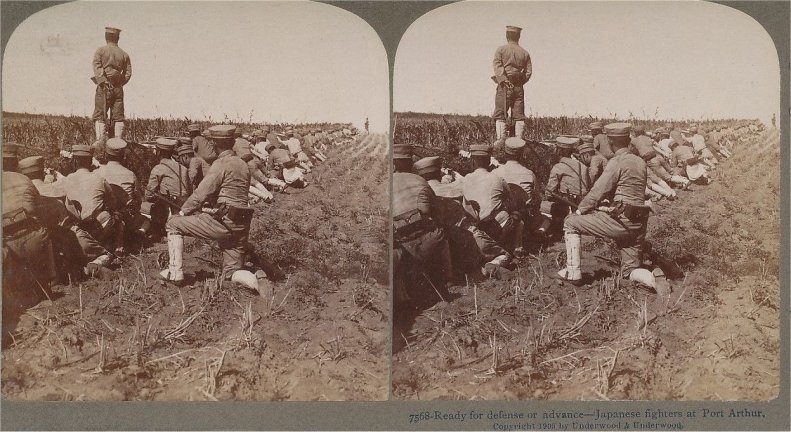 Ready for defense or advance - Japanese fighters at Port Arthur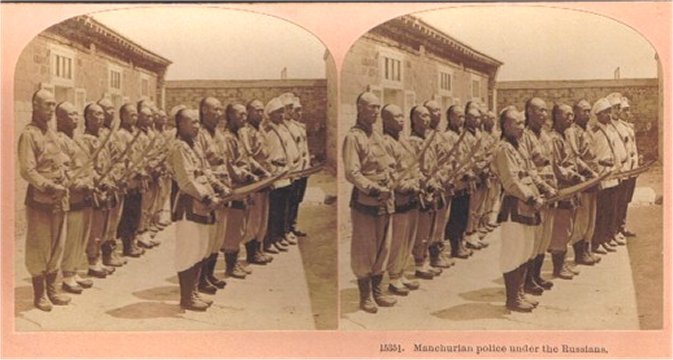 Manchurian Police Under the Russians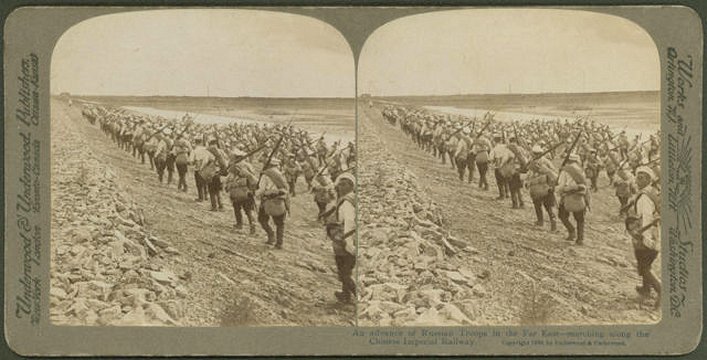 Russian Troops Marching Along The Chinese Imperial Railway c1904



Japanese Troops in a "Siege Parallel"
within a few hundred feet of the Russian Trenches before Port Arthur



Liao Yang, The Day Following Its Evacuation By Kuropatkin, Sept 4, 1904,
Scene of First Great Engagement of Modern Equipped Armies, With Kuroki in Manchuria



Enormous Japanese shell beginning its flight into Port Arthur - 1904.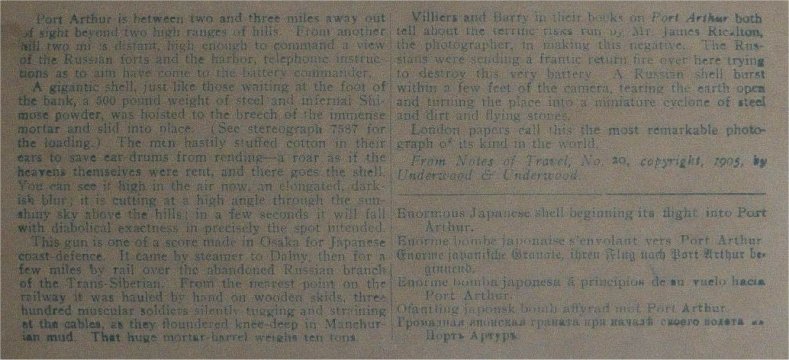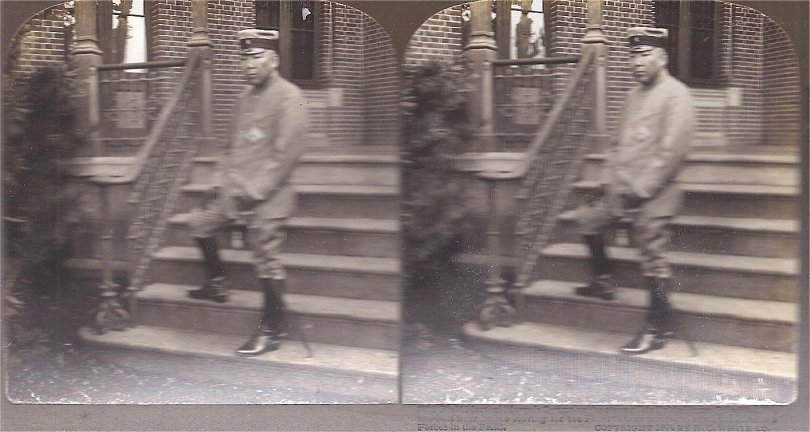 Japanese Field Marshall Oyama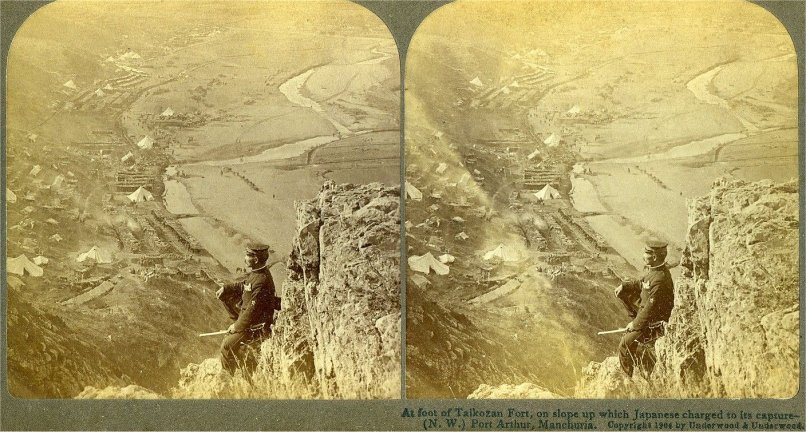 At foot of Taikotan Fort, on slope up which Japanese charged to its capture (N.W.) Port Arthur, Manchuria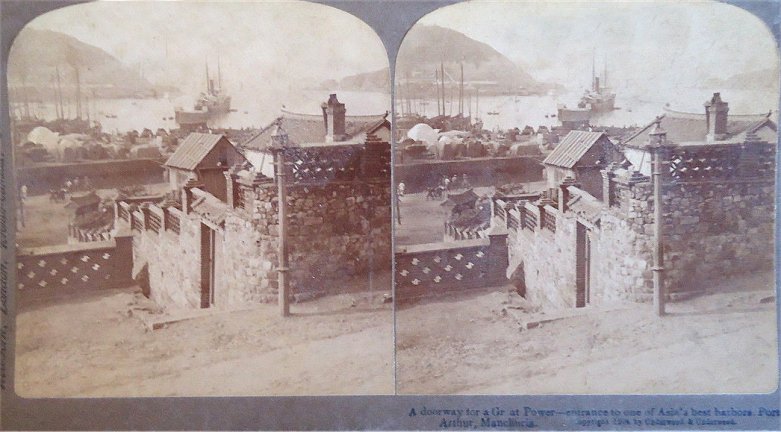 A doorway for a Great Power - entrance to one of Asia's best harbors, Port Arthur, Manchuria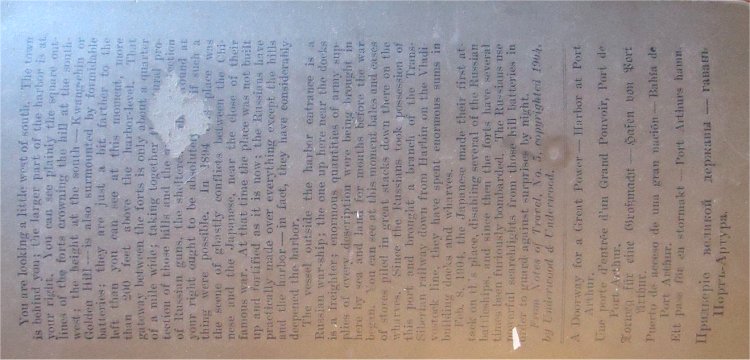 A Company of Japanese in Action near Tielang, Manchuria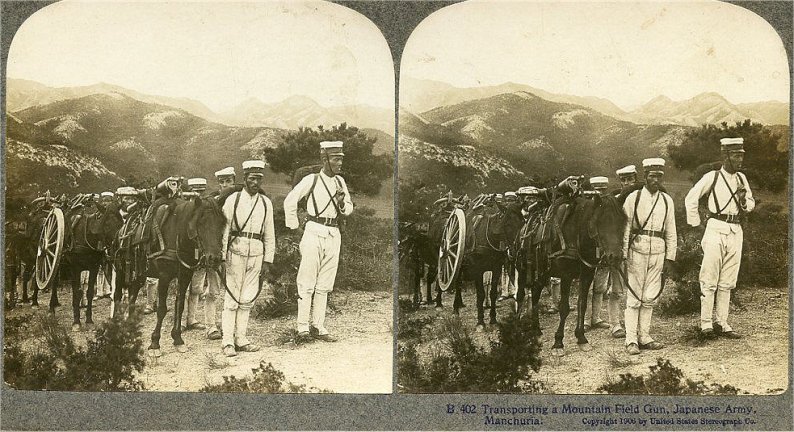 Transporting a Mountain Field Gun, Japanese Army, Manchuria




CONTENTS
Ancient China In Three Dimension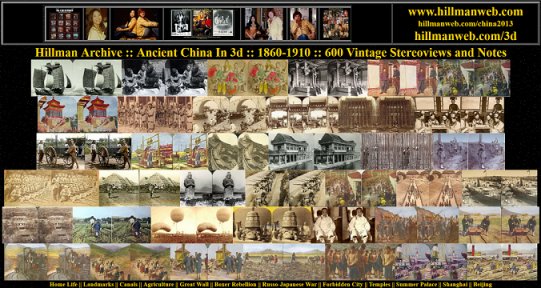 BACK TO THE MAIN
3D CHINA CONTENTS PAGE
2000 3d Stereoviews ~ Many in Two Sizes and Colour -- With Captions and Full Notes
www.hillmanweb.com/3dchina


Older Original Contents Pages: CHINA 3-D CONTENTS I :: CHINA 3-D CONTENTS II
BACK TO HILLMAN MAIN SITE CONTENTS
All Original Work and Photo Restoration ©1996/2020
William Hillman: hillmans@wcgwave.ca
Faculty of Education Professor (Retired)