The Hillman Stereoview Archive
www.hillmanweb.com/3d
Views of Old China
3-D Stereoview Cards: Gallery 37
RUSS0-JAPANESE WAR in CHINA: 1904-05

Ancient China in 3D: Gallery Gallery Thirty-Seven
The Siege of Port Arthur X
COLOUR SERIES Nos. 91-100

T.W. Ingersoll Co. Stereoviews of the Siege of Port Arthur
---
These images from the Russo-Japanese War are mostly set in Dalian, away from the battlefront.
The lengthy descriptions on the backs display a strong pro-Japan bias.
Russians are absent in the imagery and maligned in the text.
Local Chinese purveyors of goods and services are featured as enterprising, eager, and well treated by the Japanese.
Laudatory portraits of Japanese officers and Western war-correspondents are also prominent.
Descriptions of major battles are found throughout.
References: Personal Collections ~ e-Bay ~ Wikipedia
.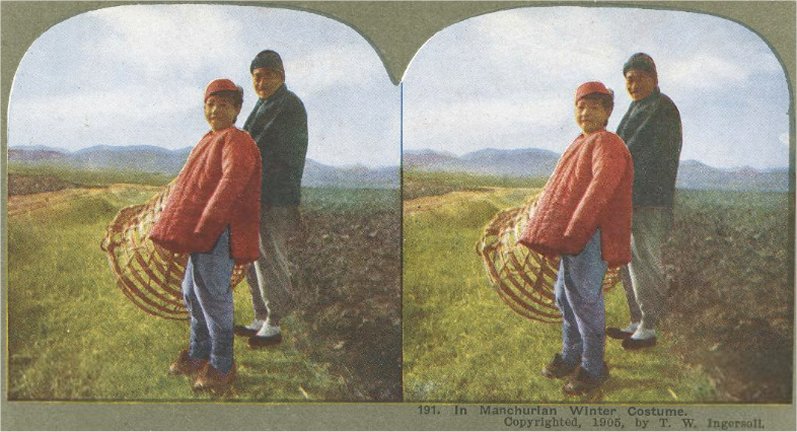 In Manchurian Winter Costume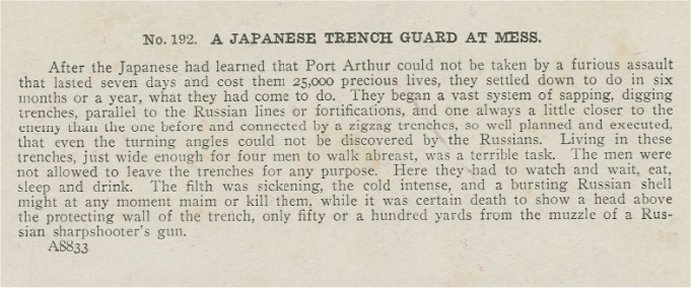 A Japanese Trench Guard At Mess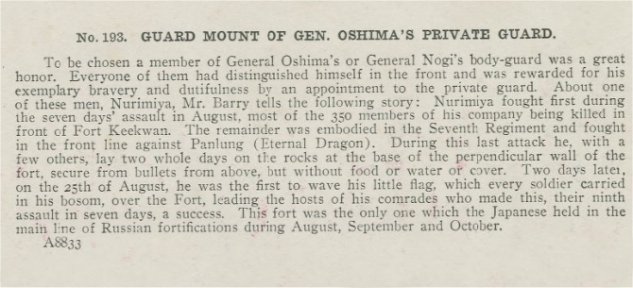 Guard Mount of Gen. Oshima's Private Guard



A Convalescent's Letter Home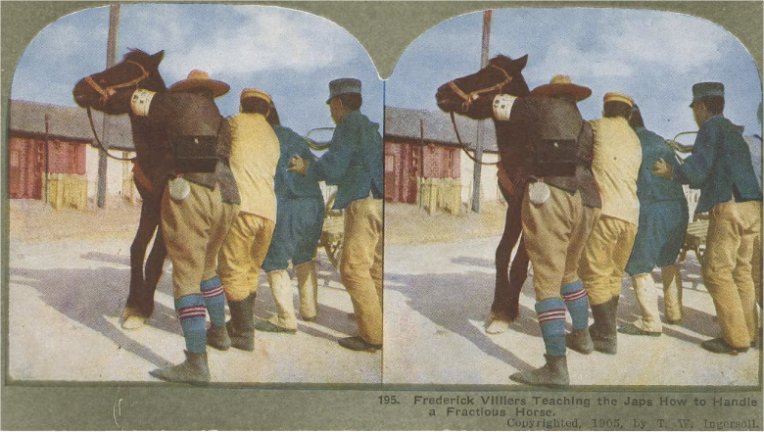 Frederick Villiers Teaching The Japs How To Handle A Fractious Horse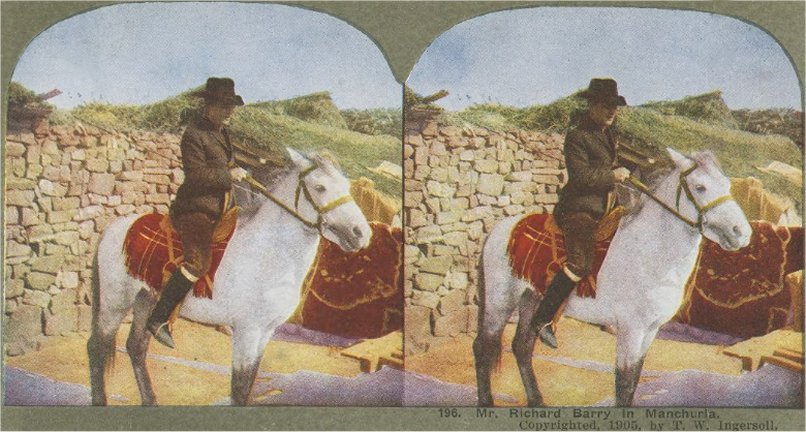 Mr. Richhard Barry In Manchuria



Gunner Carrying Powder To One Of The "Osaka Babies"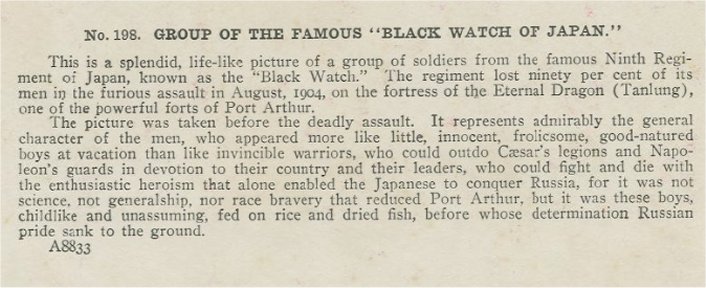 Group of the Famous "Black Watch of Japan"



Frederick Villiers, The Greatest of Living War Artists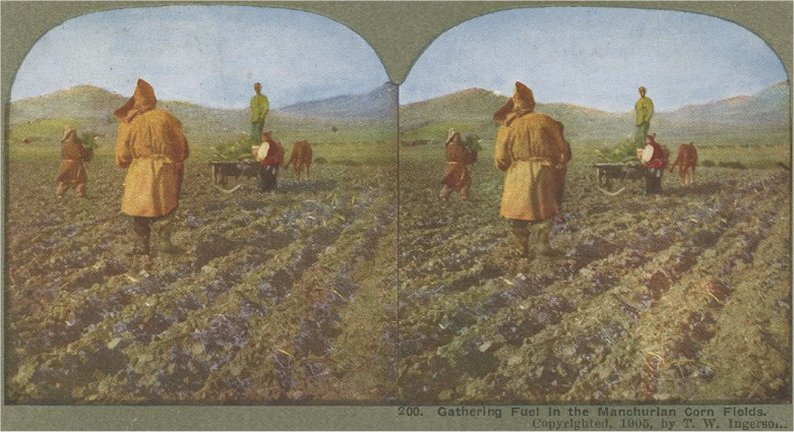 Gathering Fuel in the Mancurian Corn Fields




CONTENTS
Ancient China In Three Dimension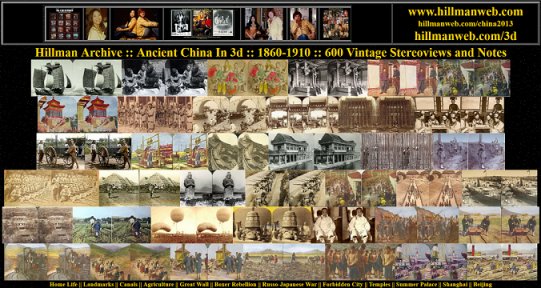 BACK TO THE MAIN
3D CHINA CONTENTS PAGE
2000 3d Stereoviews ~ Many in Two Sizes and Colour -- With Captions and Full Notes
www.hillmanweb.com/3dchina


Older Original Contents Pages: CHINA 3-D CONTENTS I :: CHINA 3-D CONTENTS II
BACK TO HILLMAN MAIN SITE CONTENTS
All Original Work and Photo Restoration ©1996/2020
William Hillman: hillmans@wcgwave.ca
Faculty of Education Professor (Retired)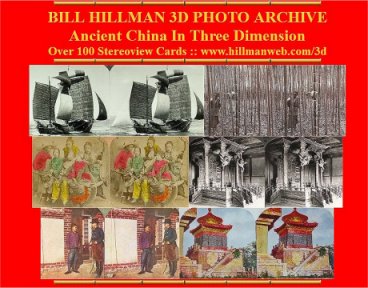 ...
.Part of the
Hillman Eclectic Studio
Hillman Brandon University EduTech Research Project