Ancient China in 3D: Gallery Forty-Eight


.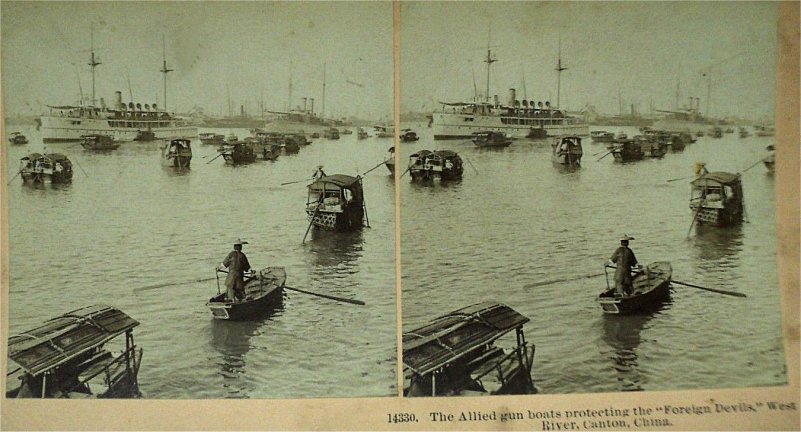 The Allied gun boats protecting the "Foreign Devils," West River, Canton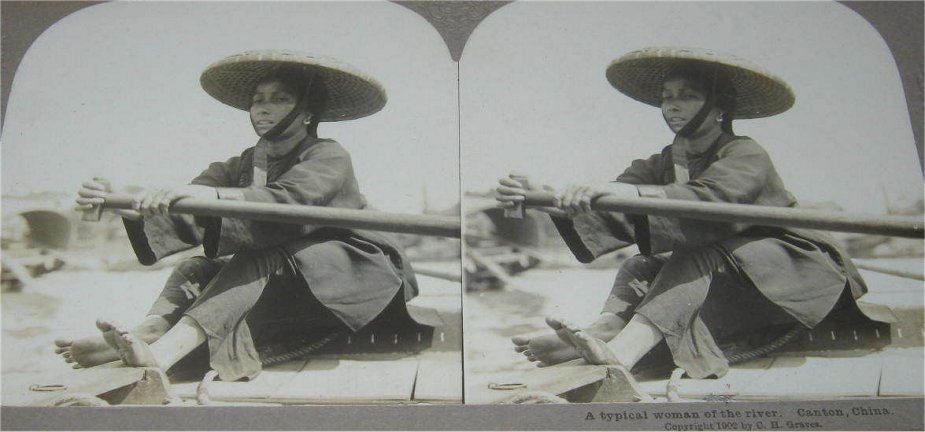 A typical woman of the river, Canton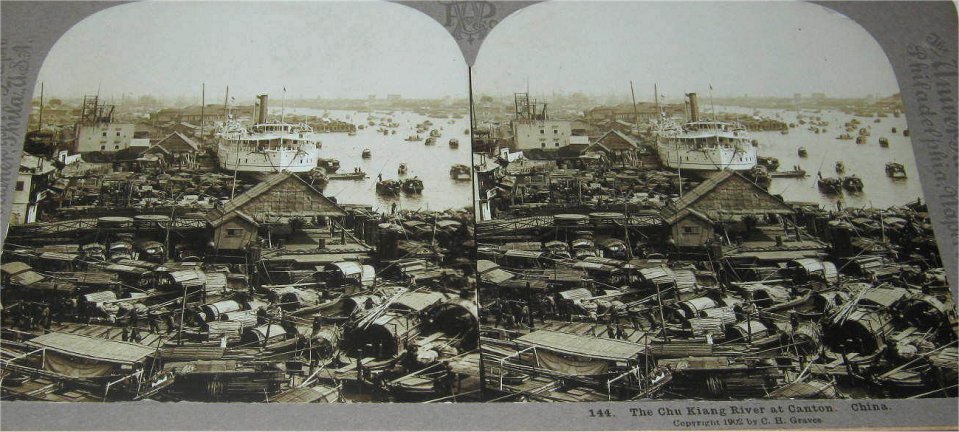 The Chu Kiang River at Canton



Looking across the Shameen Canal, Canton



A typical fishing family, Shaukiwan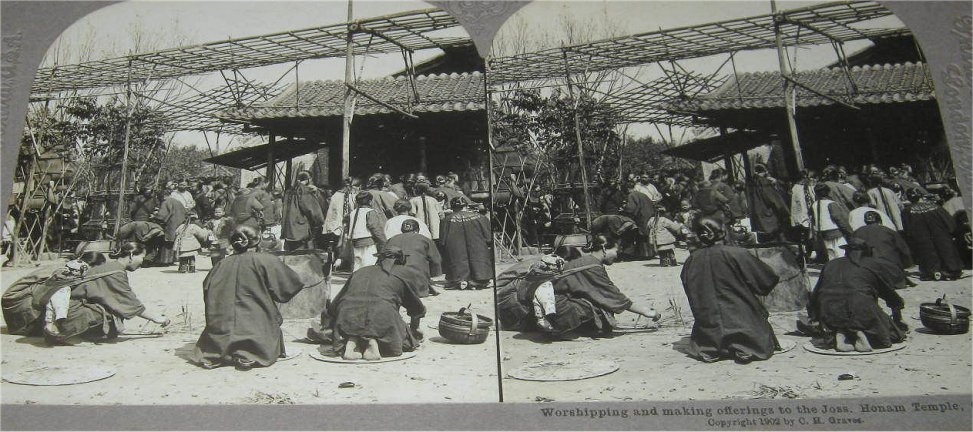 Worshipping and making offerings to the Joss, Honam Temple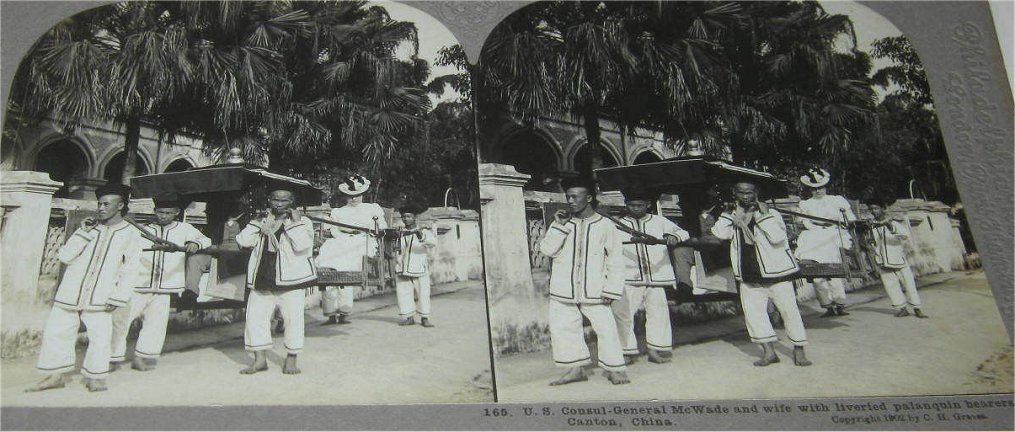 U. S. Consul-General McWade and wife with liveried palanquin bearers, Canton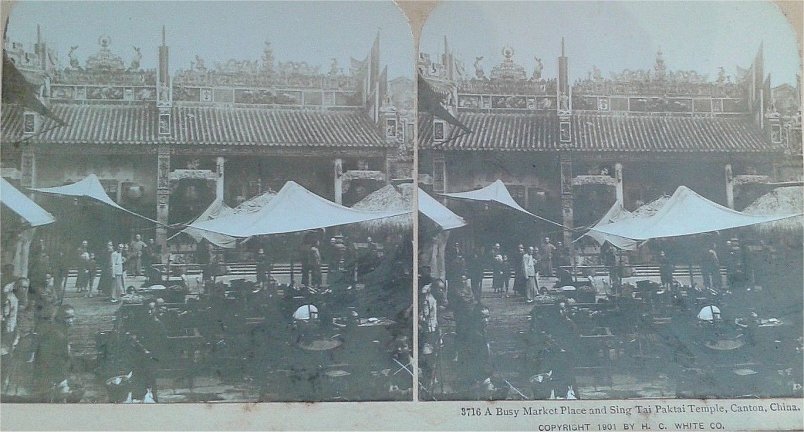 A Busy Market Place and Sing Tai Paktai Temple, Canton



The Shameen Canal from the French Bridge, Canton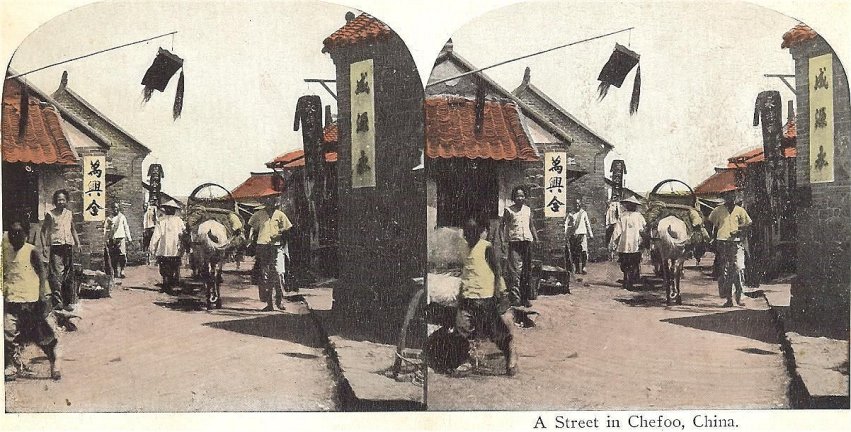 A Street in Chefoo



Life in the Land of Confucius -- Street Scene in Canton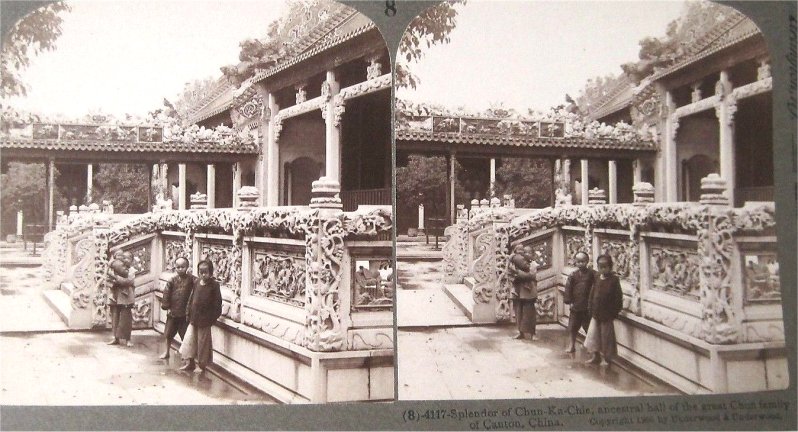 Splendor of Chun-Ka-Chie, ancestral hall of the great Chun family of Canton.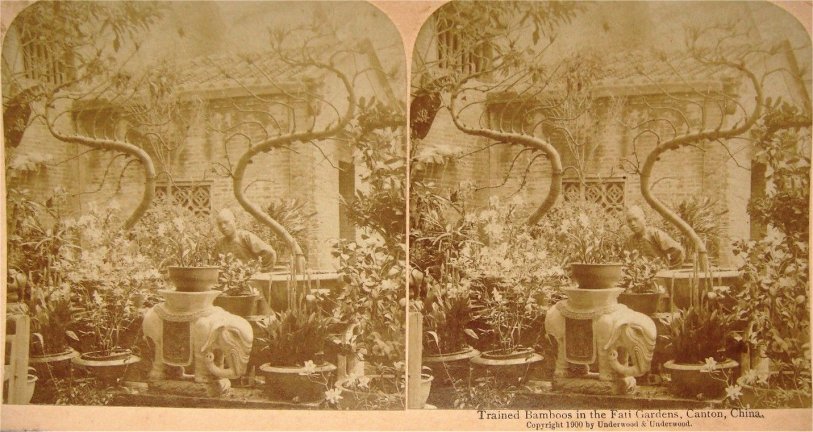 Trained Bamboos in the Fati Gardens, Canton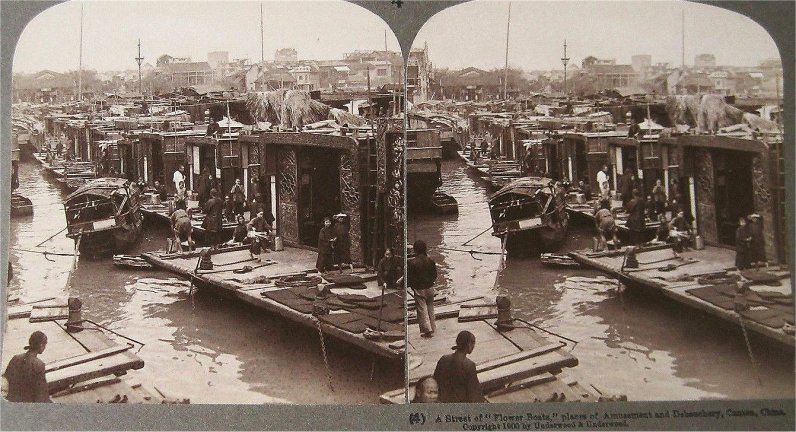 A Street of "Flower Boats," places of Amusement and Debauchery, Canton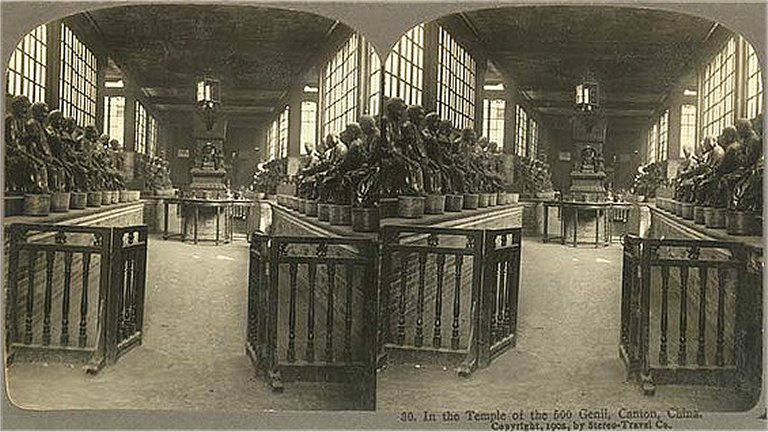 In the Temple of the 500 Genii, Canton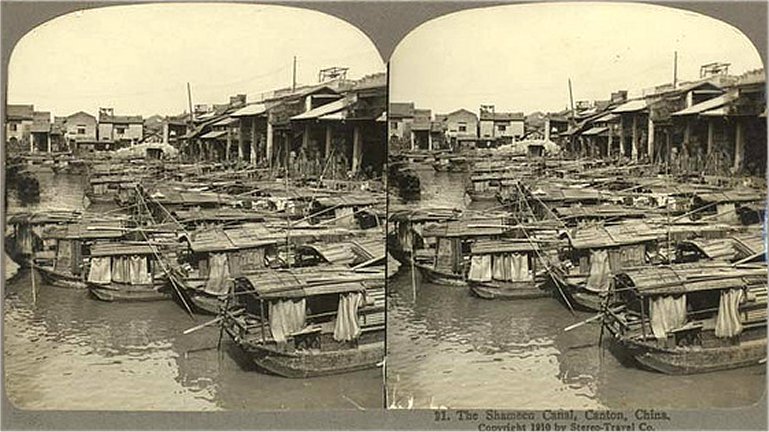 The Shameen Canal, Canton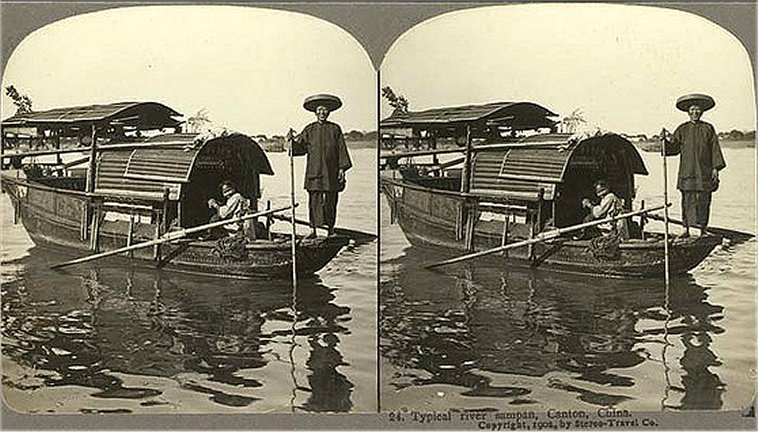 Typical river sampan, Canton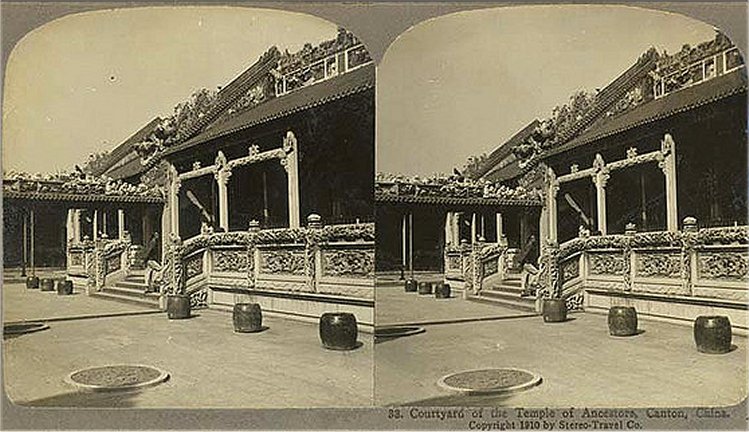 Courtyard of the Temple of Ancestors, Canton



Carbed Gates, In the Garden of the Allied Commissioners' Yamun, Canton



Canton, the vast Metropolis of Chian -- from the Pagoda on the northern wall.


PLACES VISITED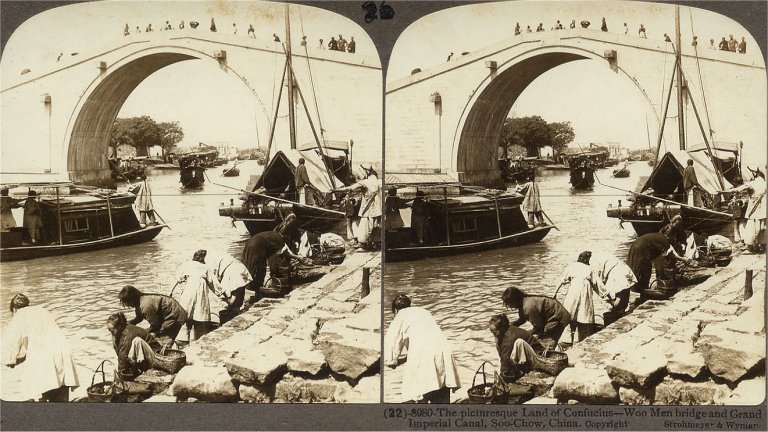 SOOCHOW ~ The Picturesque Land of Confucius ~ Woo Men Bridge and Grand Imperial Canal

23


CONTENTS
Ancient China In Three Dimension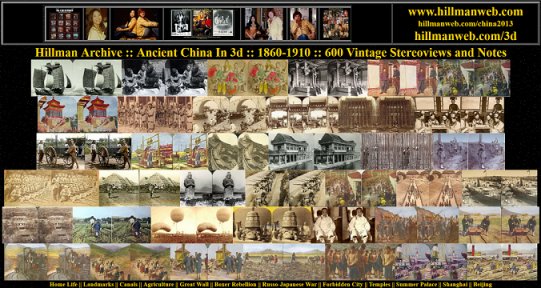 BACK TO THE MAIN
3D CHINA CONTENTS PAGE
2000 3d Stereoviews ~ Many in Two Sizes and Colour -- With Captions and Full Notes
www.hillmanweb.com/3dchina


Older Original Contents Pages: CHINA 3-D CONTENTS I :: CHINA 3-D CONTENTS II
BACK TO HILLMAN MAIN SITE CONTENTS
All Original Work and Photo Restoration ©1996/2020
William Hillman: hillmans@wcgwave.ca
Faculty of Education Professor (Retired)





















---