Ancient China in 3D: Gallery Gallery Fifty-One

Many of these are available on eBay from: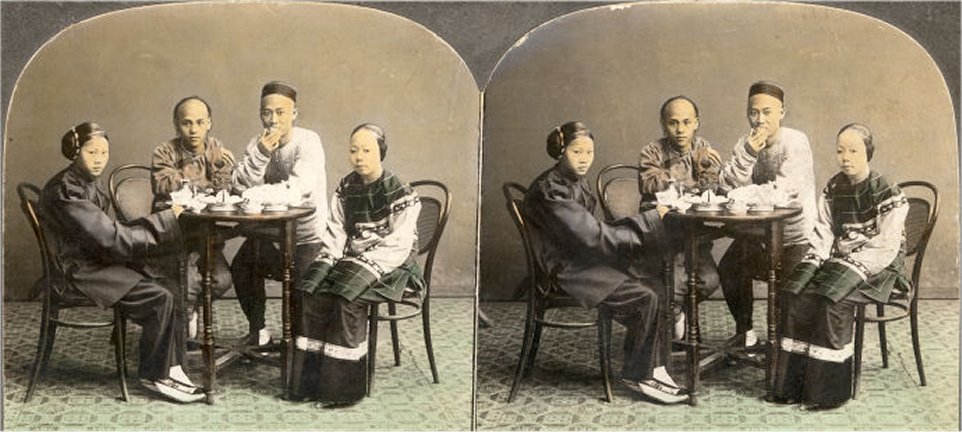 At "Chow" -- Breakfast in China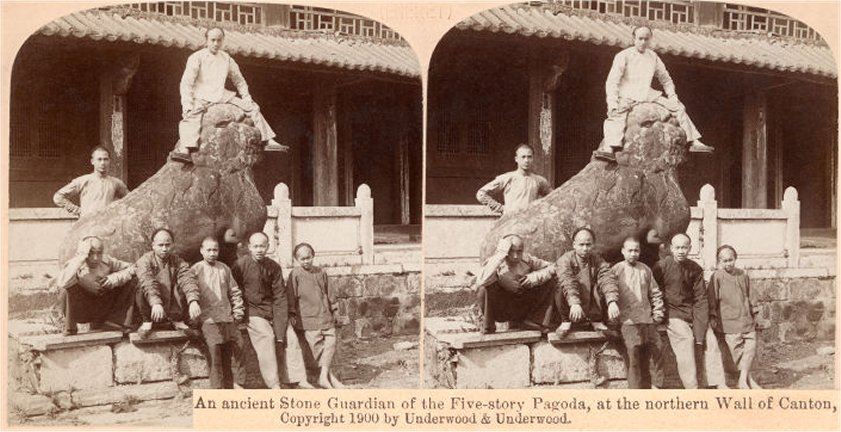 An ancient Stone Guardian of the Five-story Pagoda, at the northern Wall of Canton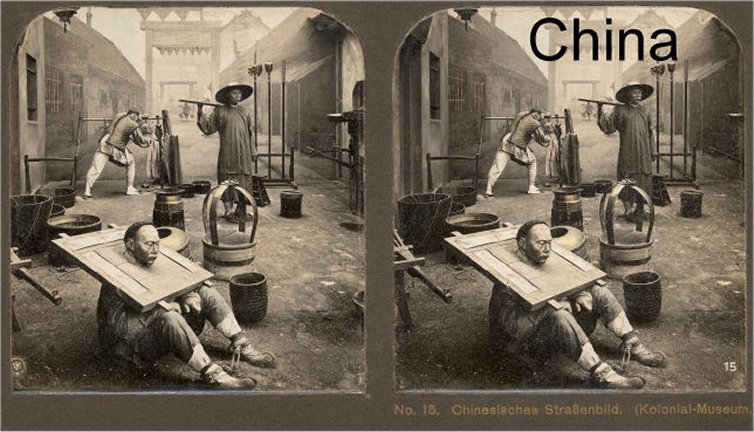 Punishment


TRAVEL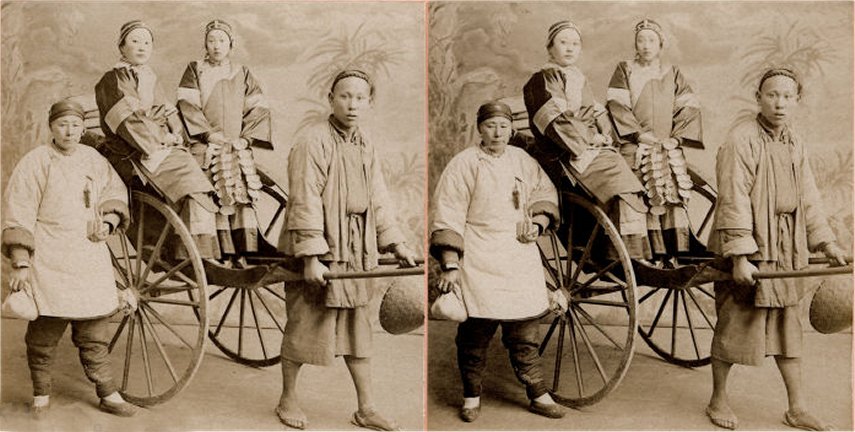 Travelling in a "Rickshaw"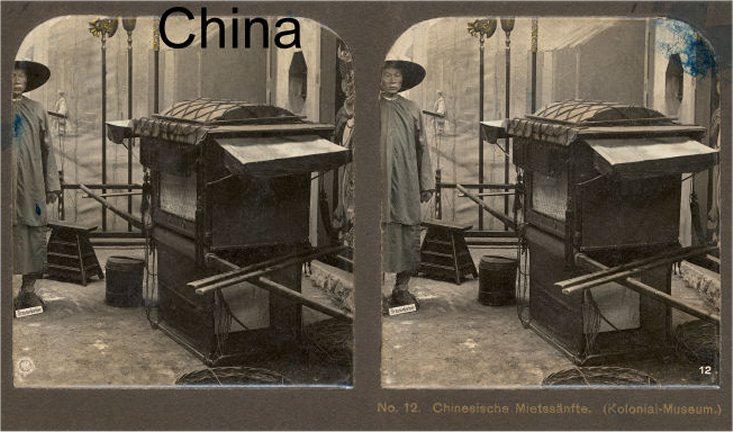 Royal Travel



Railway Station, Tientsin. This railway extends to Peking and belongs to a European company .
Travelling on this line is quite up to date.



The great T-chang Gorge, Yang-Tse-Kiang valley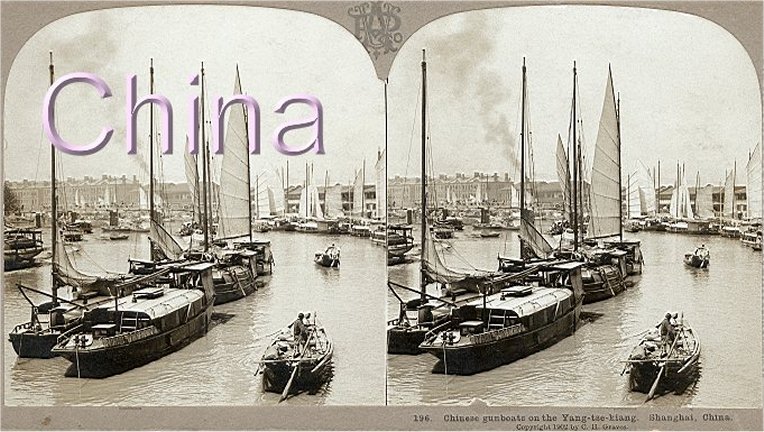 Chinese gunboats on the Yang-tse-kiang - Shanghai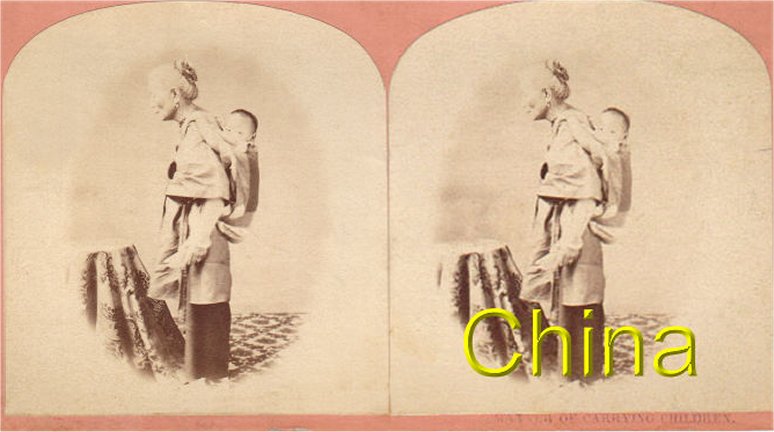 Chinese way of carrying children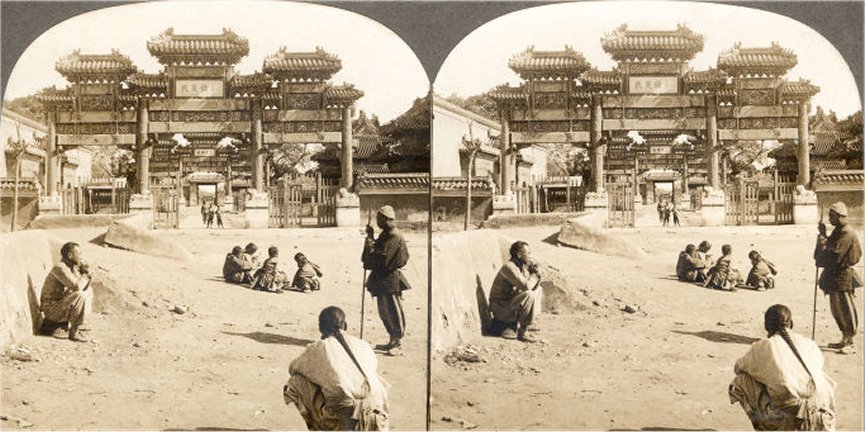 The Gate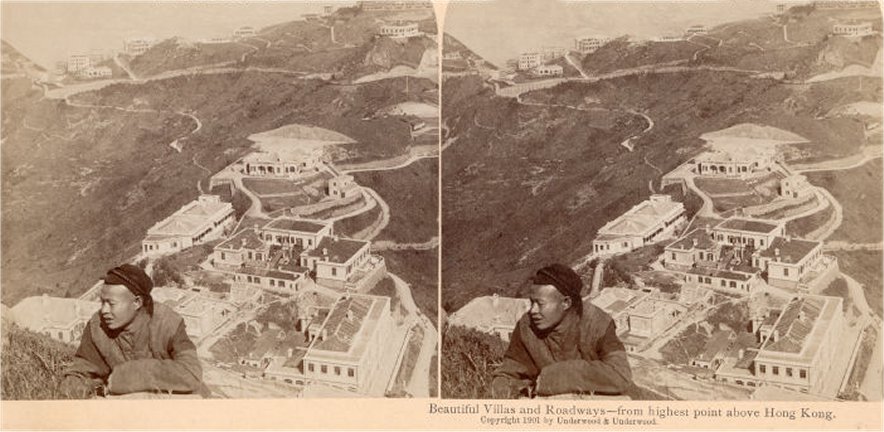 Beautiful Villas and Roadways -- from highest point above Hong Kong



Singing Girls, Hong Kong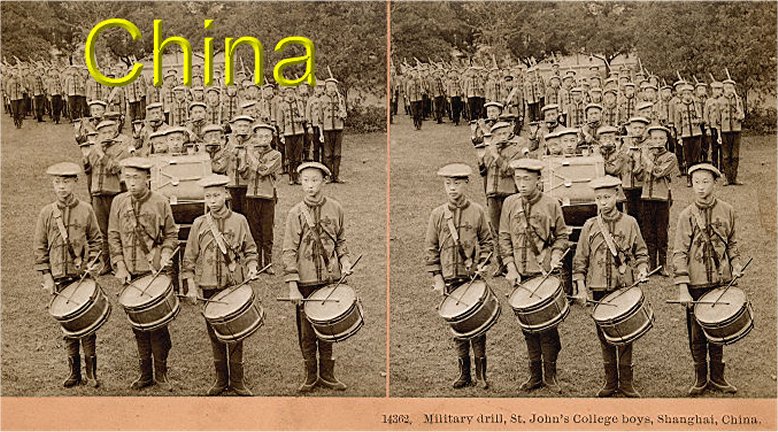 Military drilll, St. John's College boys, Shanghai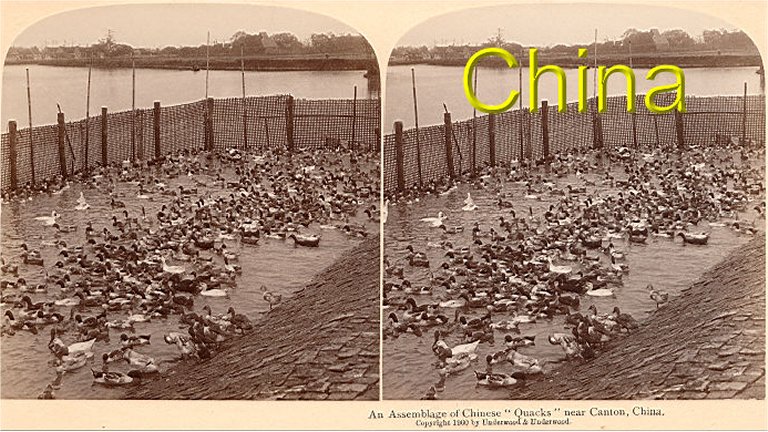 An Assemblage of Chinese "Quacks" near Canton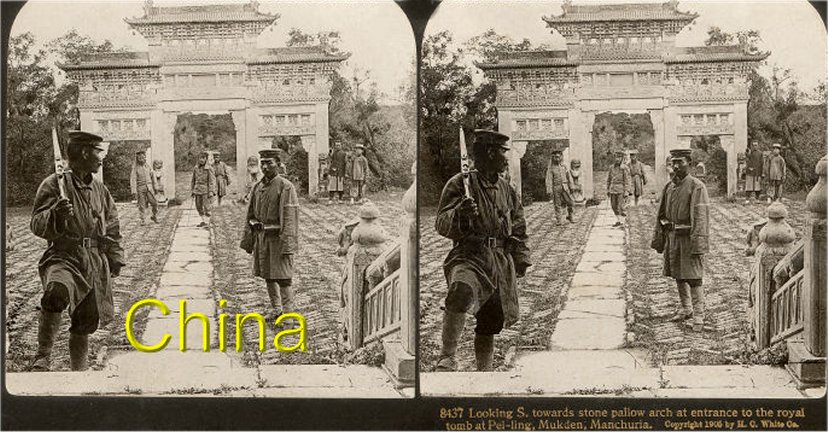 Looking S. towards stone pallow arch at entrance to the royal tomb of Pei-ling, Mukden, Manchuria



Chinese Ladies Taking Tea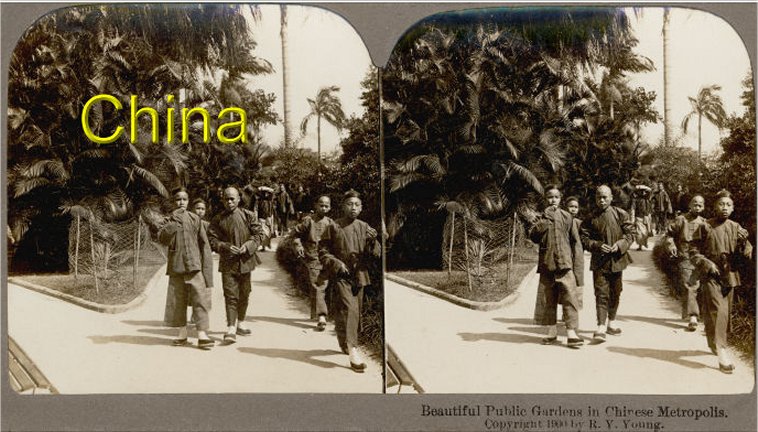 Beautiful Public Gardens in Chinese Metropolis



Canton Row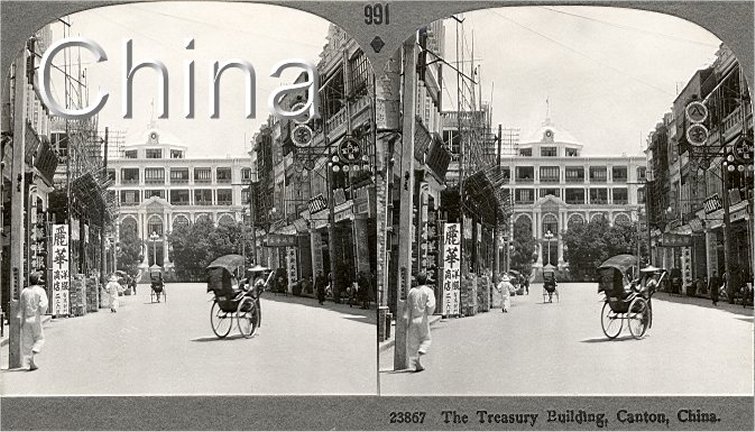 Treasury Building, Canton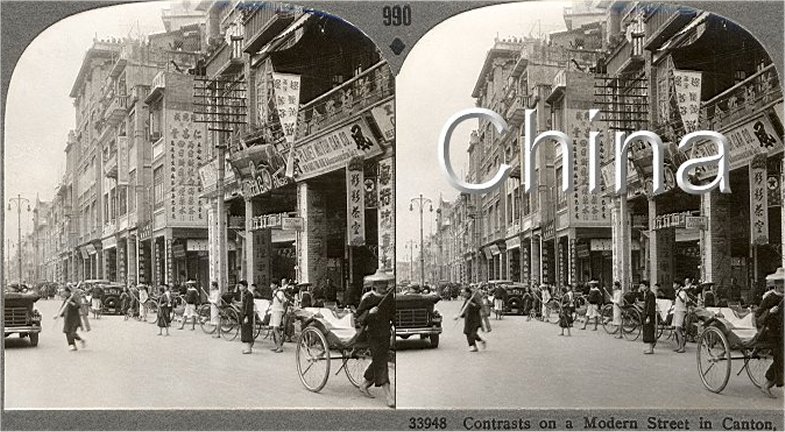 Contrasts on a Modern Street in Canton


20


CONTENTS
Ancient China In Three Dimension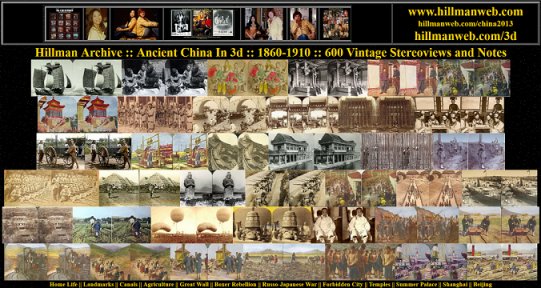 BACK TO THE MAIN
3D CHINA CONTENTS PAGE
2000 3d Stereoviews ~ Many in Two Sizes and Colour -- With Captions and Full Notes
www.hillmanweb.com/3dchina


Older Original Contents Pages: CHINA 3-D CONTENTS I :: CHINA 3-D CONTENTS II
BACK TO HILLMAN MAIN SITE CONTENTS
All Original Work and Photo Restoration ©1996/2020
William Hillman: hillmans@wcgwave.ca
Faculty of Education Professor (Retired)
..


















---