Ancient China in 3D: Gallery Gallery Fifty-Three


.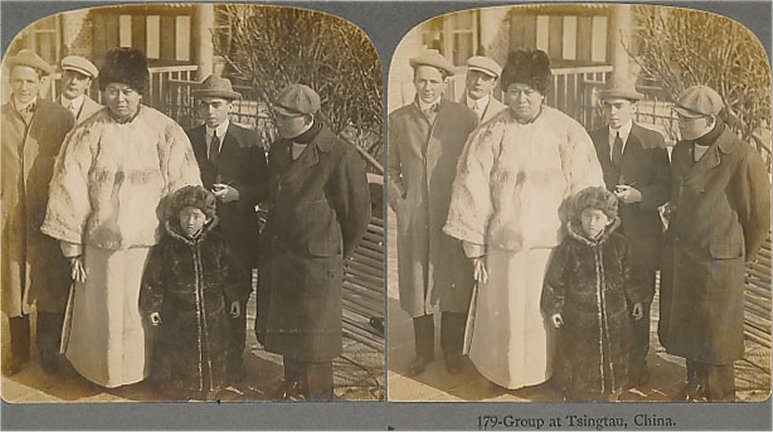 Group of World Cruise passengers at Tsingtau, China.


Harbor at Tsingtau -- Special Underwood view taken during World Cruise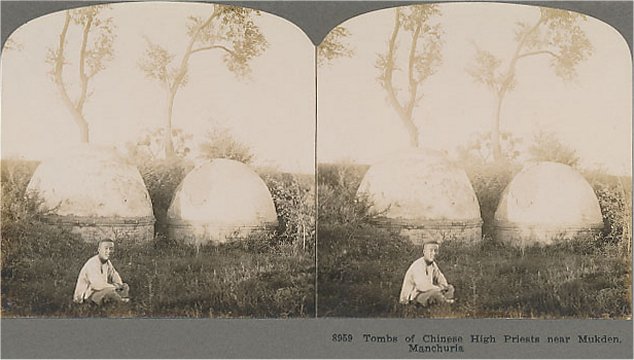 Tombs of Chinese High Priests near Mukden



World cruise passengers Xmas to Canton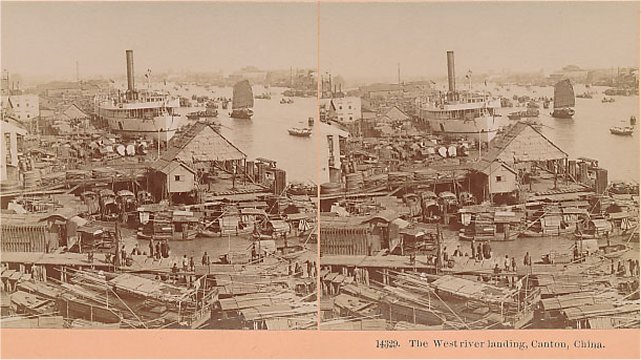 The West river landing, Canton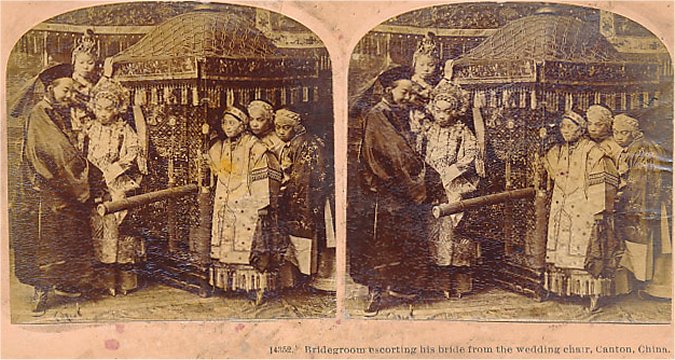 Bridegroom escorting his bride from the wedding chair, Canton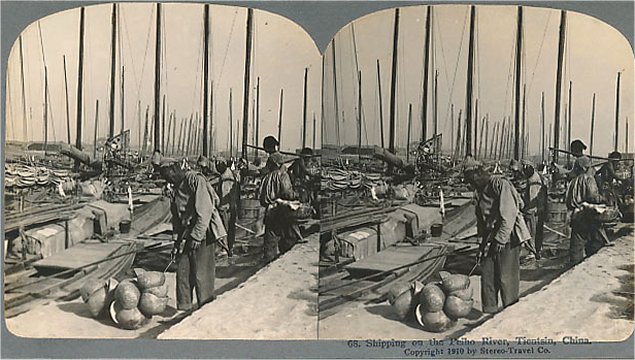 Shipping on the Peiho River, Tientsin



Interior of the Imperial Villa, Tien-tsin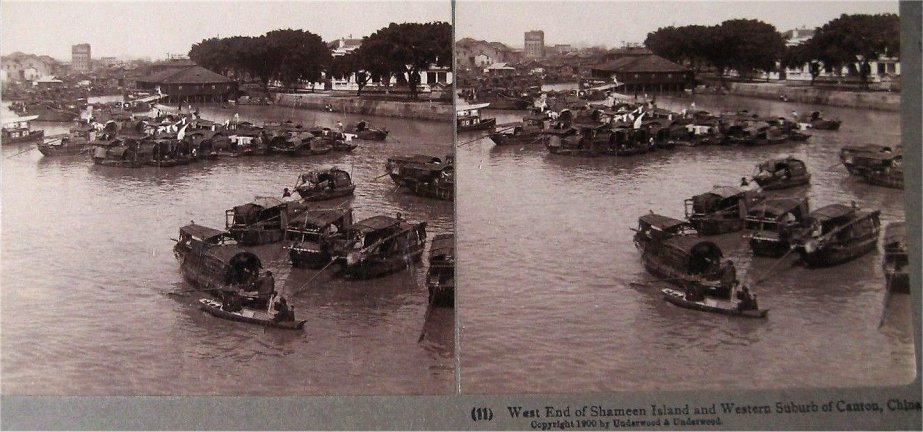 West end of Shameen Island and western suburb of Canton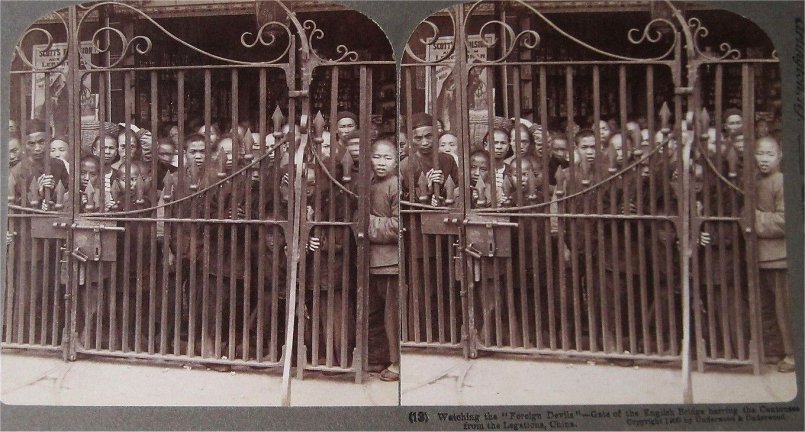 Watching the "Foreign Devils", Gate of the English Bridge barring the Cantonese from the Legations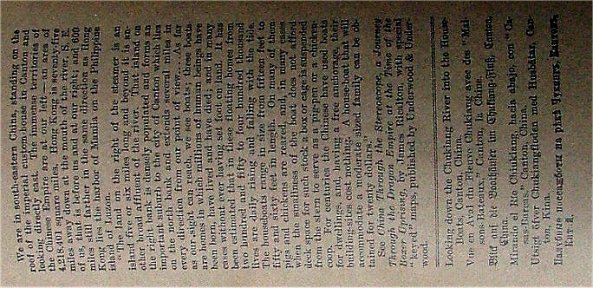 Looking down Chukiang River into houses of the 400,000 boat population, Canton



A Street of "Flower Boats," places of Amusement and Debauchery, Canton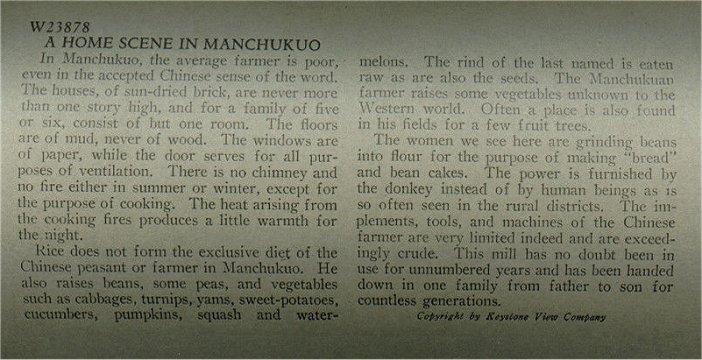 A Home Scene in Manchukuo -- Grinding Beans for the Day's Meal.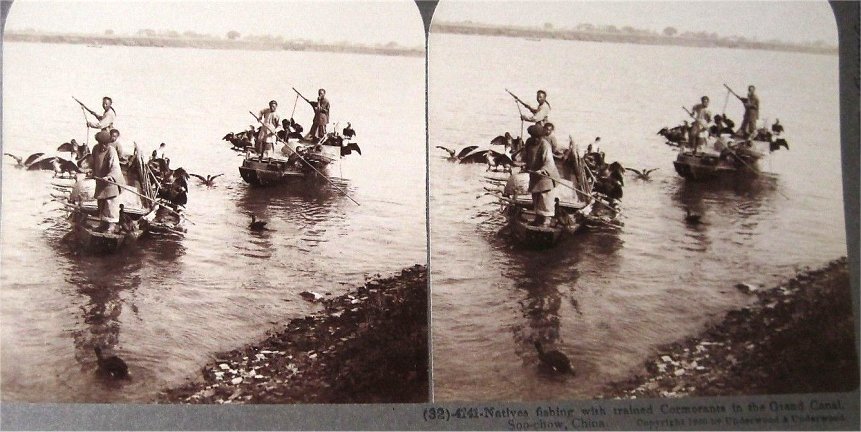 Natives fishing with trained Cormorants in the Grand Canal, Soo-chow.



From Pilot's Tower, looking north across the Pei-ho River to Northwest Fort, Taku



Bridge over the Fung Wha branch of the Tang river, Ningpo (Ningbo)(showing Catholic church).



The Dragon guarding the front of Fohkin Guild Hall, Ningpo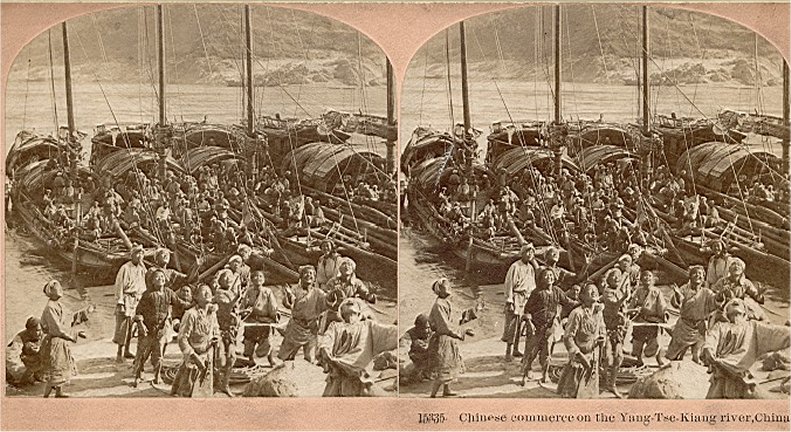 Chinese commerce on the Yang-Tse-Kiang river



The Great City Wall Surrounding Nanking.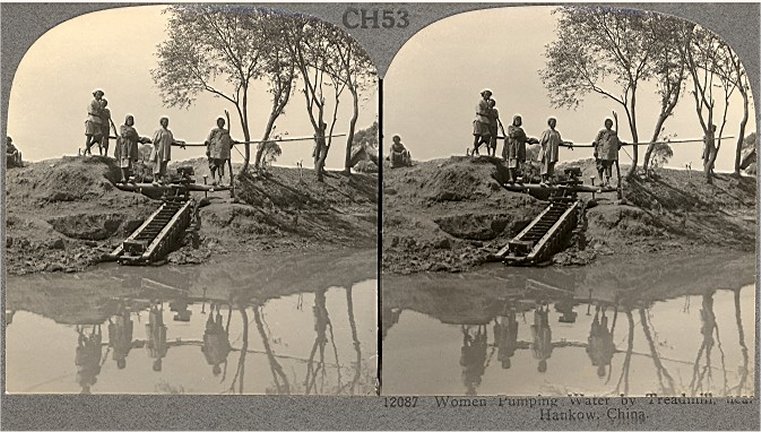 Women Pumping Water by Treadmill near Hankow.



20


CONTENTS
Ancient China In Three Dimension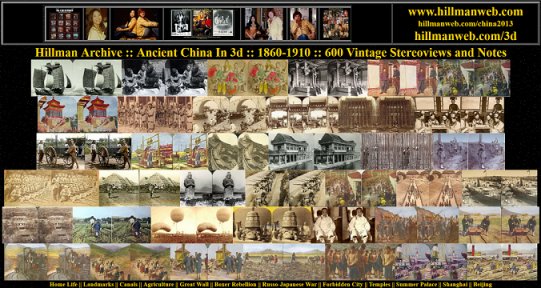 BACK TO THE MAIN
3D CHINA CONTENTS PAGE
2000 3d Stereoviews ~ Many in Two Sizes and Colour -- With Captions and Full Notes
www.hillmanweb.com/3dchina


Older Original Contents Pages: CHINA 3-D CONTENTS I :: CHINA 3-D CONTENTS II
BACK TO HILLMAN MAIN SITE CONTENTS
All Original Work and Photo Restoration ©1996/2020
William Hillman: hillmans@wcgwave.ca
Faculty of Education Professor (Retired)




























---