Ancient China in 3D: Gallery Gallery Sixty-Nine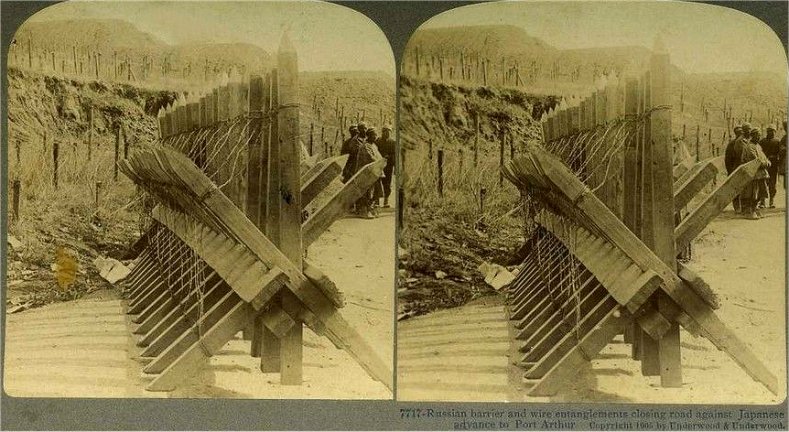 Russian barrier and wire entanglements closing road against Japanese advance to Port Arthur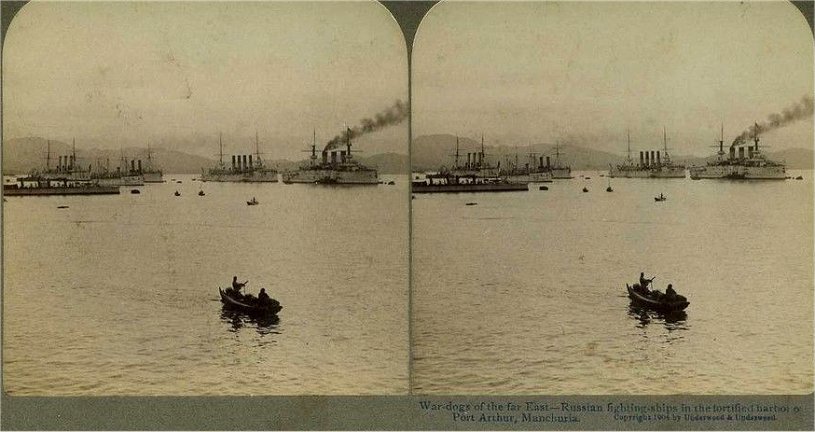 War-dogs of the far East -- Russian fighting ships in the fortified harbor of Port Arthur, Manchuria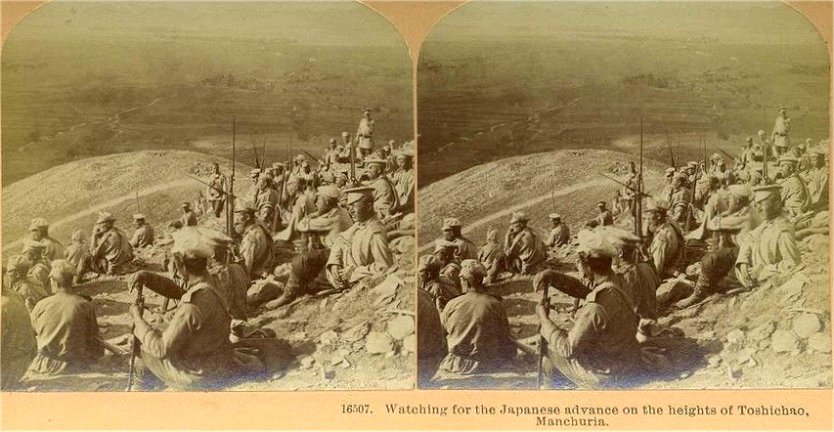 Watching for the Japanese advance on the heights of Toshichao



A jolly troop of the Czar's soldiers in the Far East.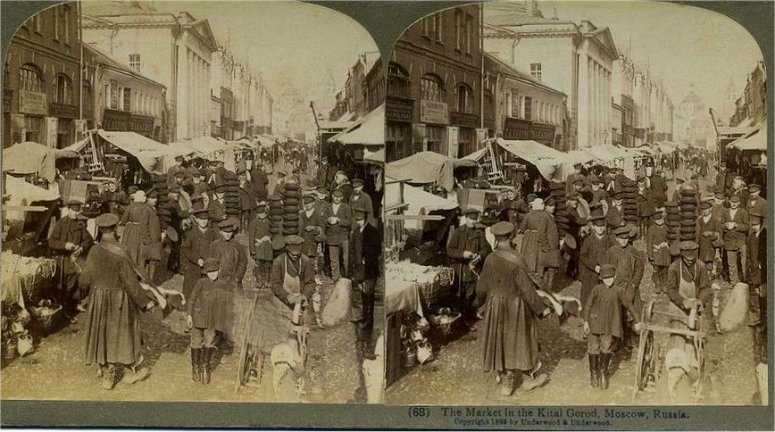 The Market in the Kital Gorod, Moscow, Russia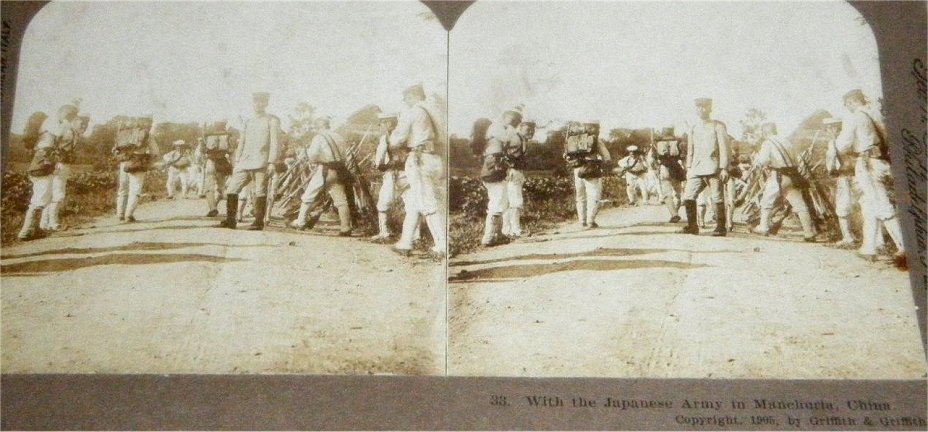 With the Japanese Army in Manchuria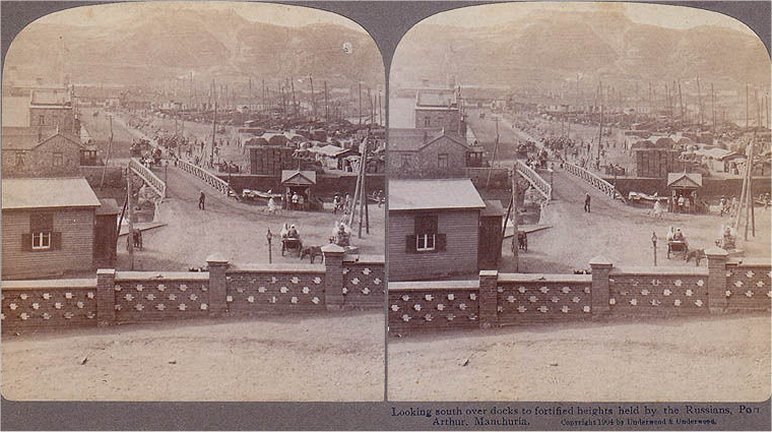 Looking south over docks to fortified heights held by the Russians, Port Arthur.



Japanese Sentry, Ready for Night Duty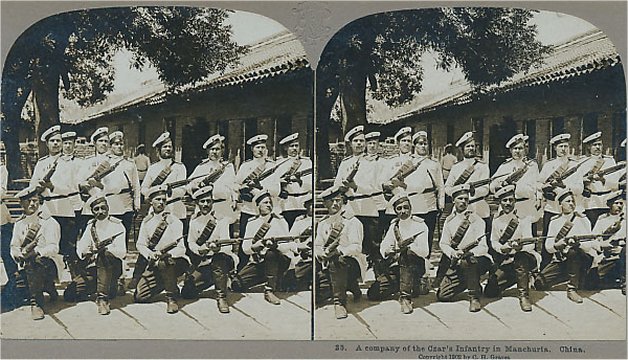 A company of the Czar's Infantry in Manchuria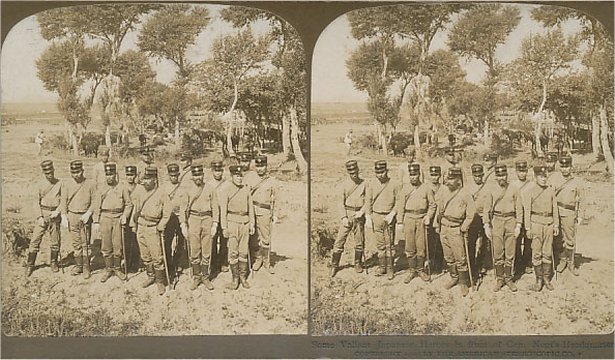 Japanese Soldiers at Headquarters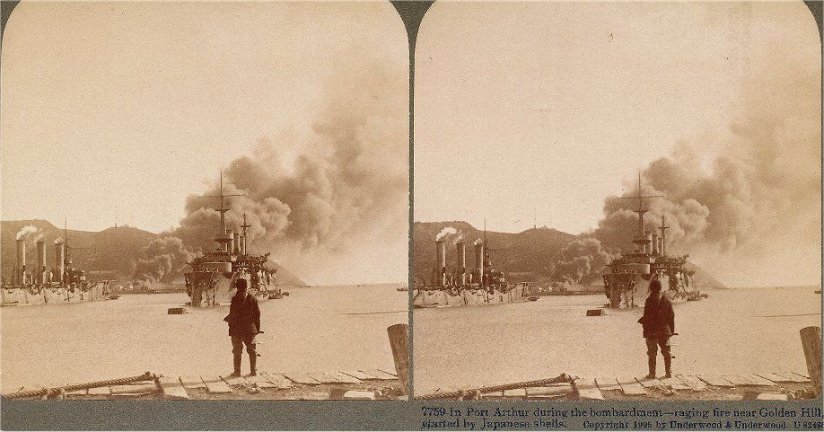 In Port Arthur during the bombardment -- raging fire near Golden Hill, started by Japanese shells.



In the best restaurant during the awful siege -- wrecked by Japanese shells -- Port Arthur



Boiled water cart in Dalny, Manchuria -- Russo-Japanese War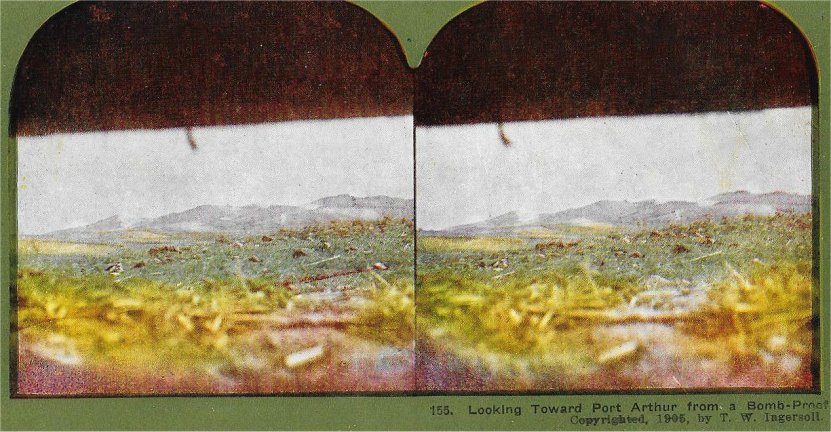 Looking Toward Port Arthur from a Bomb-Proof Bunker



After the Citys Capture -- burning bodies of Chinese outside the Wall at South Gate, Tientain.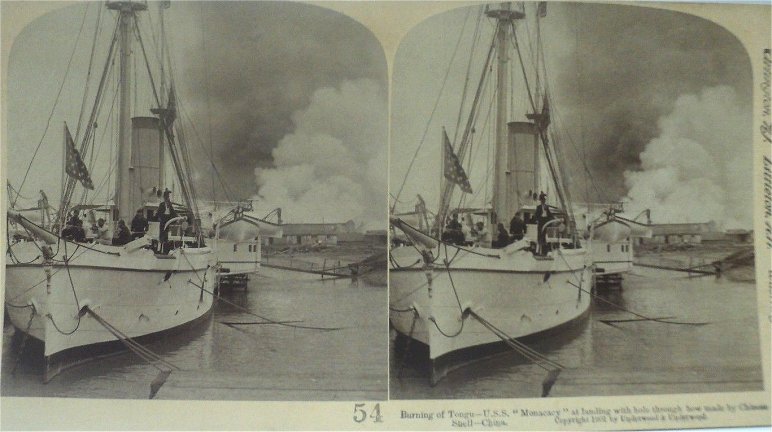 Burning of Tongu -- U.S.A. "Monarcy" at landing with hole through the bow made by Chinese shell.





BACK TO THE MAIN
3D CHINA CONTENTS PAGE
2000 3d Stereoviews ~ Many in Two Sizes and Colour -- With Captions and Full Notes
www.hillmanweb.com/3dchina


Older Original Contents Pages: CHINA 3-D CONTENTS I :: CHINA 3-D CONTENTS II
BACK TO HILLMAN MAIN SITE CONTENTS
All Original Work and Photo Restoration ©1996/2020
William Hillman: hillmans@wcgwave.ca
Faculty of Education Professor (Retired)
Brandon University :: Brandon, Manitoba