Bill and Sue-On Hillman: A 50-Year Musical Odyssey
www.hillmanweb.com/book :: www.hillmanweb.com/book/travel

HILLMAN CHINA ADVENTURE 2017
www.hillmanweb.com/china2017
BEIJING
TEMPLE OF HEAVEN I:
www.hillmanweb.com/china2017/beijing2.html

TEMPLE OF HEAVEN

---

The Temple of Heaven is an imperial complex of religious buildings situated in the southeastern part of central Beijing. The complex was visited by the Emperors of the Ming and Qing dynasties for annual ceremonies of prayer to Heaven for good harvest. It has been regarded as a Taoist temple, although Chinese heaven worship, especially by the reigning monarch of the day, predates Taoism.

Hall of Prayer for Good Harvests, the largest building

The temple was occupied by the Anglo-French Alliance during the Second Opium War. In 1900, during the Boxer Rebellion, the Eight Nation Alliance occupied the temple complex and turned it into the force's temporary command in Beijing, which lasted for one year. The occupation desecrated the temple and resulted in serious damage to the building complex and the garden. Robberies of temple artifacts by the Alliance were also reported.[

In 1918 the temple was turned into a park and for the first time open to the public. The Temple of Heaven was inscribed as a UNESCO World Heritage Site in 1998 and was described as "a masterpiece of architecture and landscape design which simply and graphically illustrates a cosmogony of great importance for the evolution of one of the world's great civilizations..." as the "symbolic layout and design of the Temple of Heaven had a profound influence on architecture and planning in the Far East over many centuries."
MORE TEMPLE OF HEAVEN PHOTOS FROM OUR PREVIOUS VISIT
.
Temple of Heaven I
Temple of Heaven II


Morning drive to the Temple of Heaven Complex
.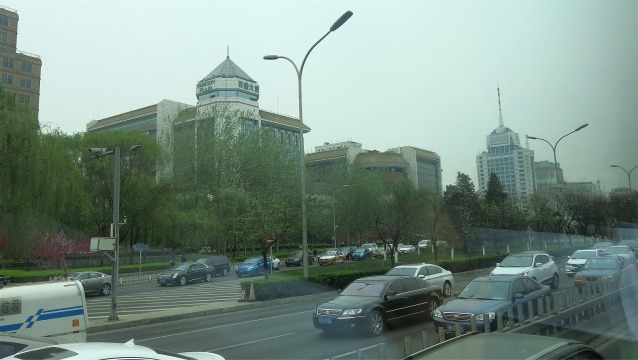 .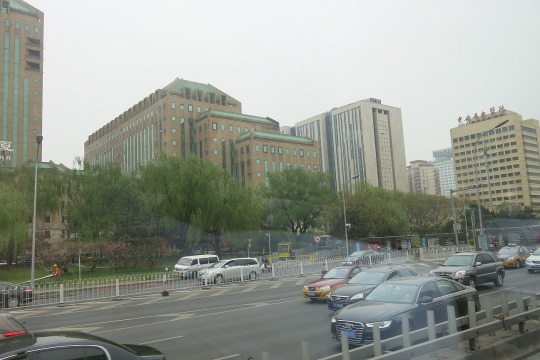 .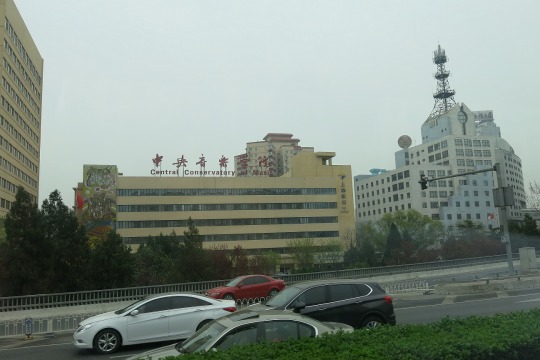 .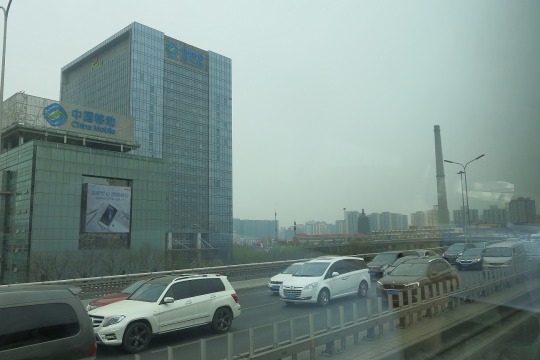 .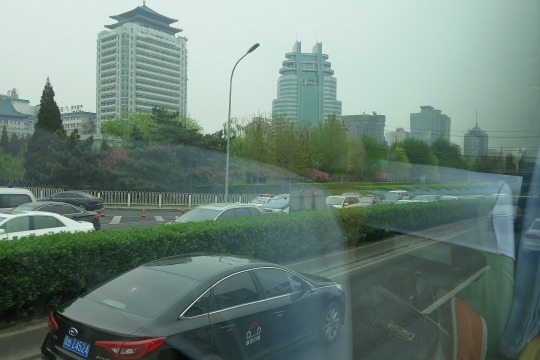 .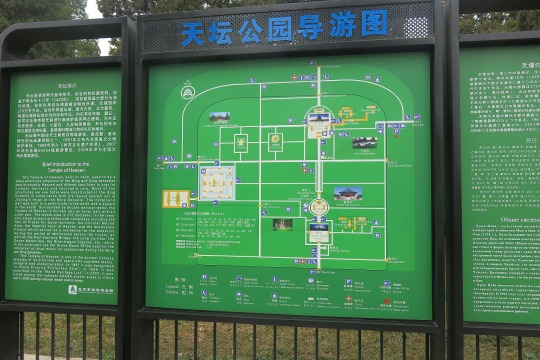 .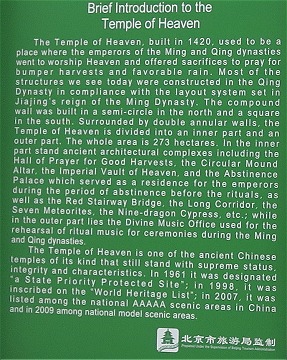 .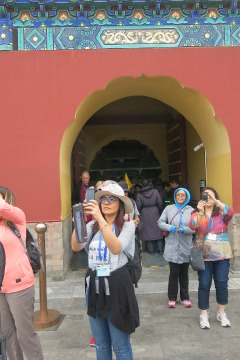 .
Hall of Prayer for Good Harvests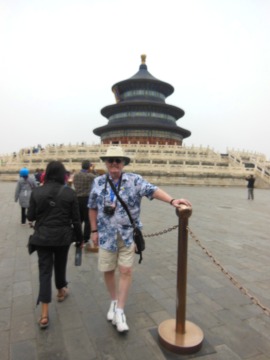 .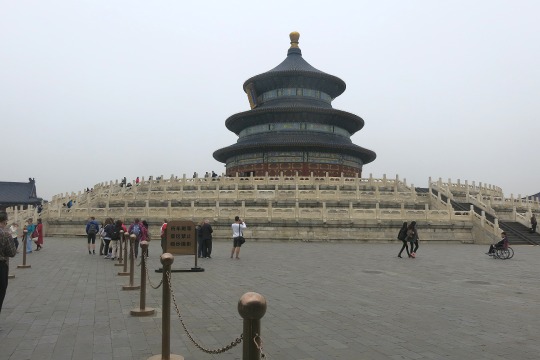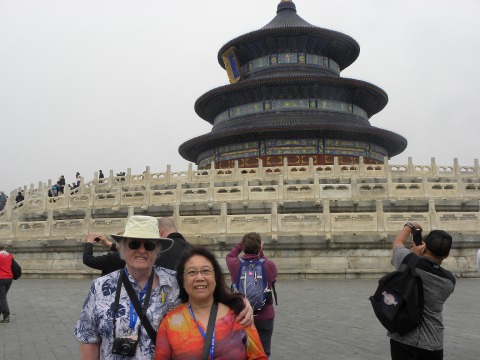 Bill and Sue-On Hillman
www.hillmanweb.com
hillmans@wcgwave.ca