Bill and Sue-On Hillman
Present

CHINESE IN CANADA
An Epic Struggle Across Three Centuries
www.hillmanweb.com/chinese

To facilitate the construction of Canada's Trans-Continental Railway,
many Asians were brought to Canada to provide cheap labour.
More than 17,000 Chinese were imported in the early 1880s
to build the most dangerous and difficult section of the Canadian Pacific Railway.
As well as being paid less, Chinese workers were given the most dangerous tasks,
such as handling the explosive nitroglycerin used to break up solid rock.
Due to the harsh conditions they faced, hundreds of Chinese Canadians working on the railway
died from accidents, winter cold, illness and malnutrition.
One worker died for every mile of track laid down
through the Rocky Mountains between Calgary and Vancouver.
This is their story. . . and the story of generations to come.

Their Story:

www.hillmanweb.com/chinese/epic
Six Related Photo and Art Albums



www.hillmanweb.com/chinese/photos




RELATED PERSONAL STORIES AND SITES


Chinese Head Tax Monument in Brandon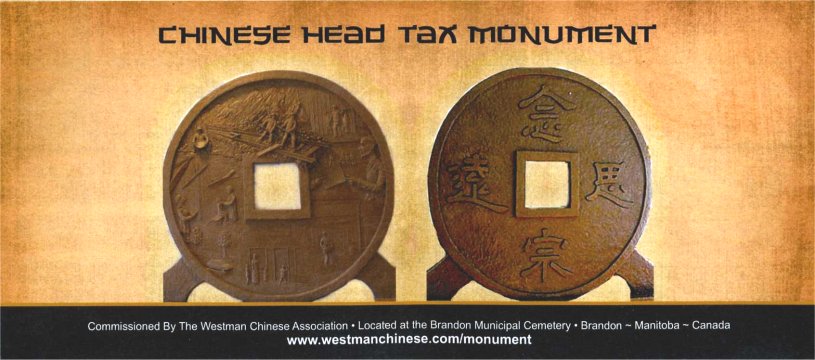 www.hillmanweb.com/monument
Plus Eight Feature Photo Pages:
1 | 2 | 3 | 4 | 5 | 6 | 7 | 8


My Story by Sue-On Choy Hillman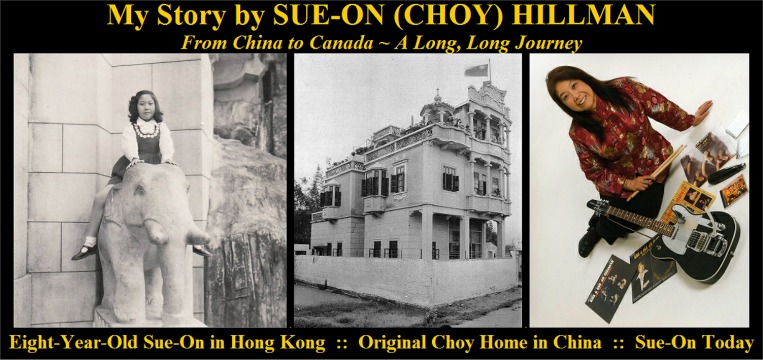 www.hillmanweb.com/mystory


Visit to our Toisan Village 2017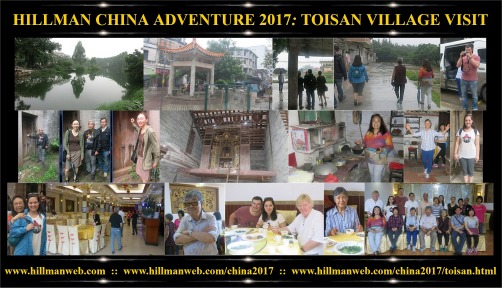 Click for full-size collage
www.hillmanweb.com/china2017/toisan.html


Visit to Sue-On's Birth Home in China
that she left when she was two years old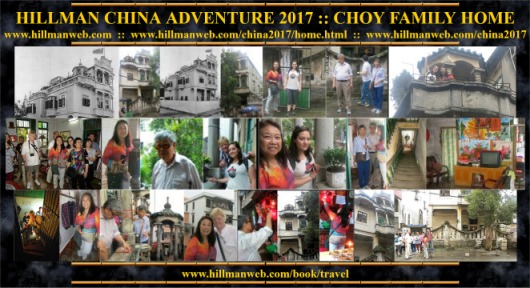 Click for full-size collage
www.hillmanweb.com/china2017/home0.html


OFF-SITE REFERENCES



https://www.sfu.ca/content/dam/sfu/davidlamcentre/PDFs/Canadian%20Steel,%20Chinese%20Grit.pdf
https://www.youtube.com/watch?v=QL8yhATGGXE






Bill and Sue-On Hillman
Eclectic Studio
www.hillmanweb.com
E-MAIL CONTACT:
hillmans@wcgwave.ca