Bill and Sue-On Hillman: A 50-Year Musical Odyssey
www.hillmanweb.com/book

HILLMAN INDOCHINA ADVENTURE: PART 4
www.hillmanweb.com/indochina/cambodia

Cambodia Gallery 8
Phnom Penh Market & River Park Stroll
Through Bill's Canon Lens

http://www.hillmanweb.com/indochina/cambodia/c08.html
We spent two nights in Phnom Penh which gave us a bit of free time after our main tours: Cyclo rides around the city and riverside, the Killing Fields and the Genocide Prison Museum. One of exploratory tours on foot led us through a large maket situated between our hotel and the river.

Phsar Chas – which translates to 'Old Market' – is located in the Daun Penh district of the Cambodian capital. Unlike the other major markets in the city this one doesn't cater as much to tourists looking for souvenirs -- rather most of the 900 stalls feature such items as unusual meats, fruits and vegetables, second hand clothing, hardware, motorcycle parts, religious items, etc.
Click for larger full-screen images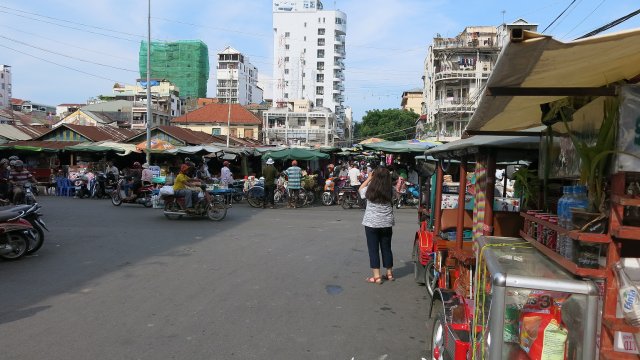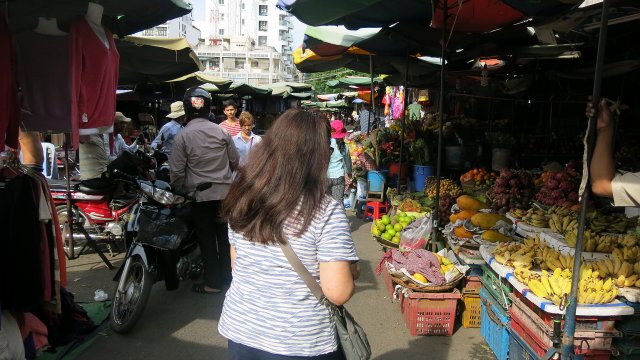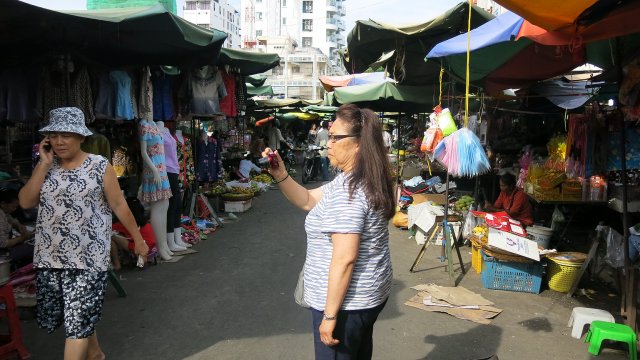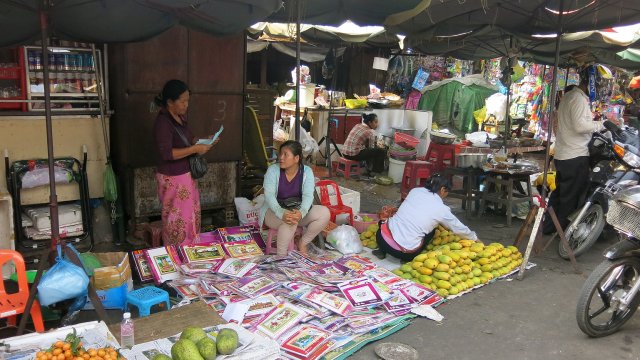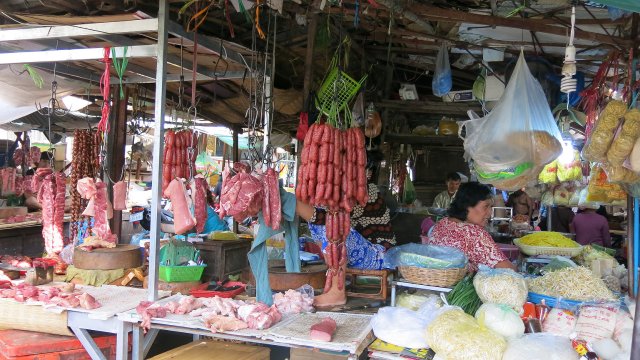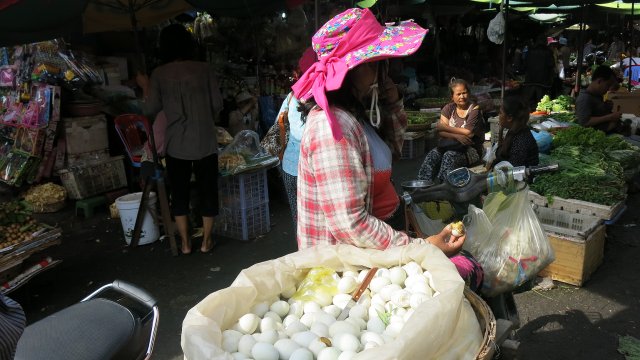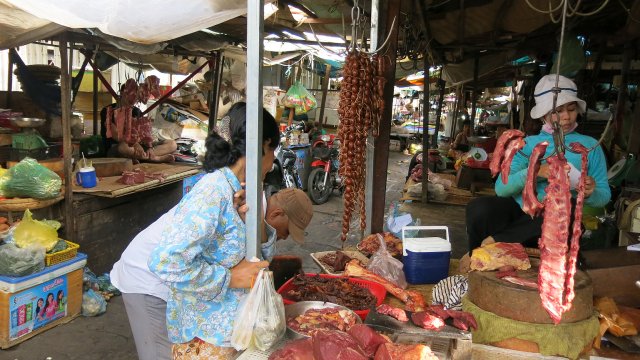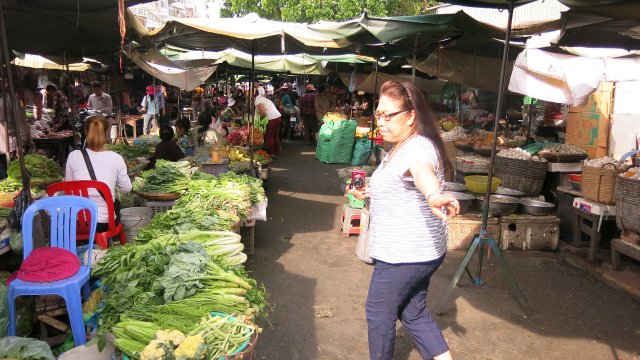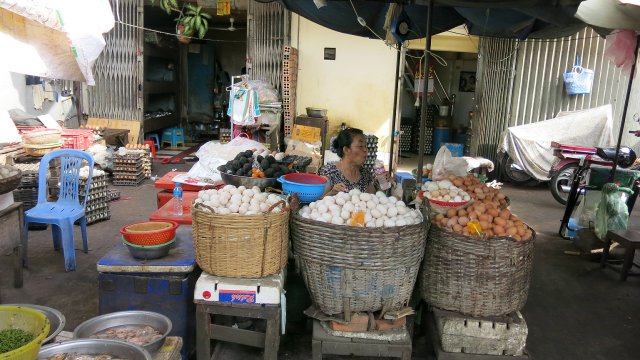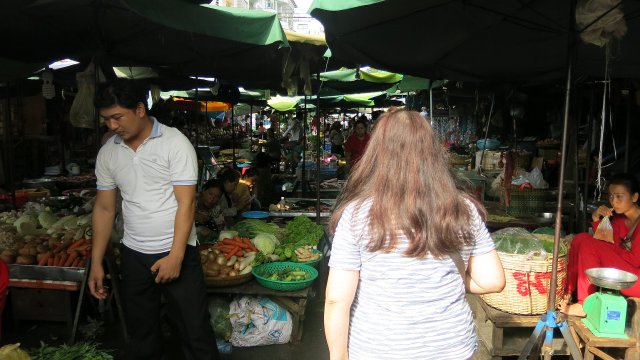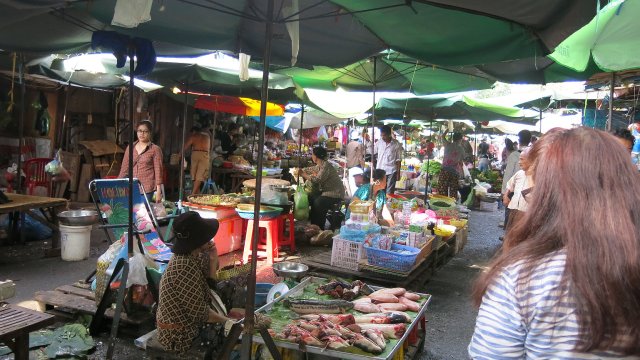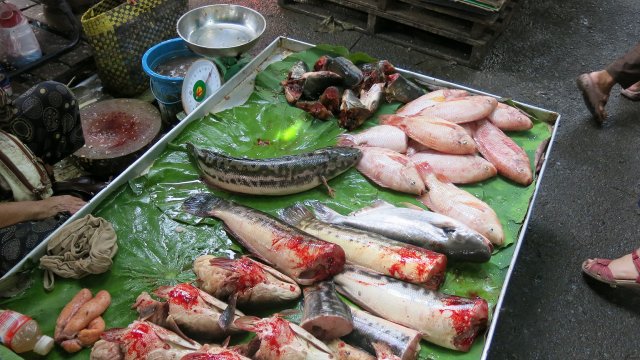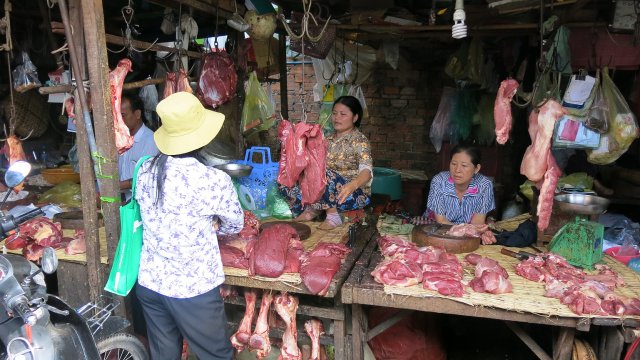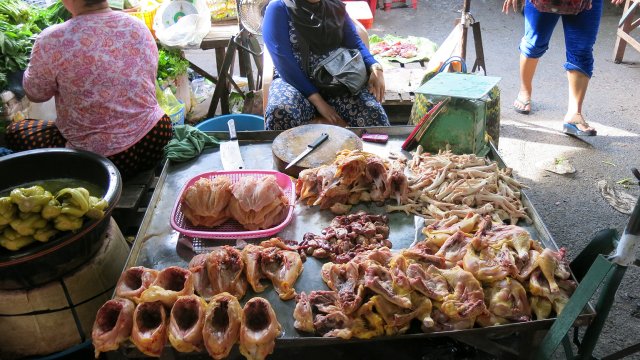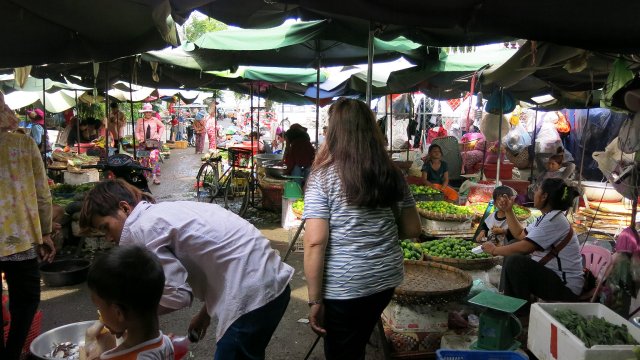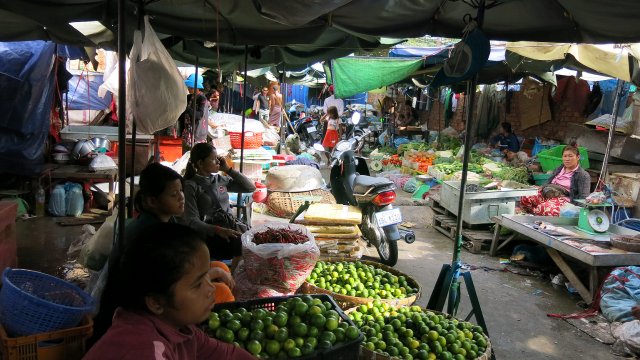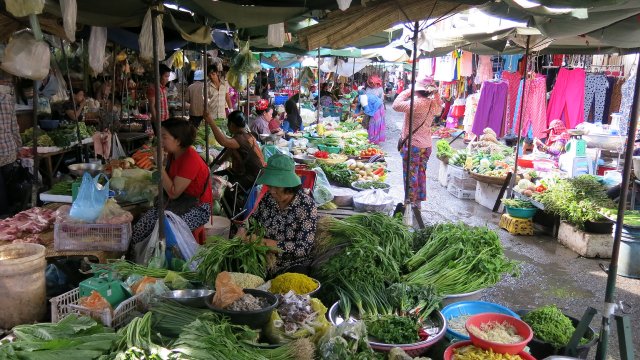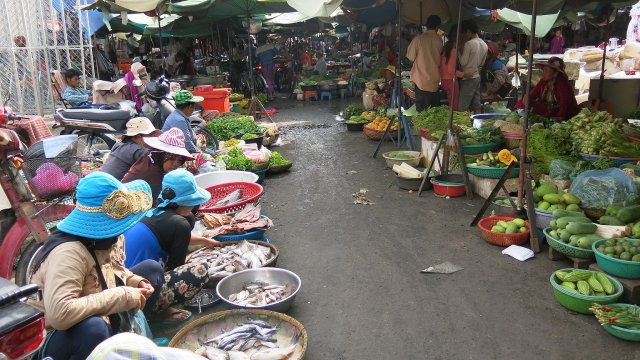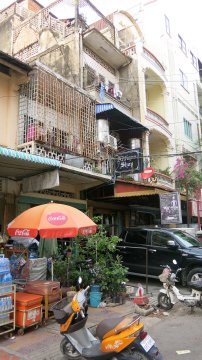 Approaching the River after leaving the market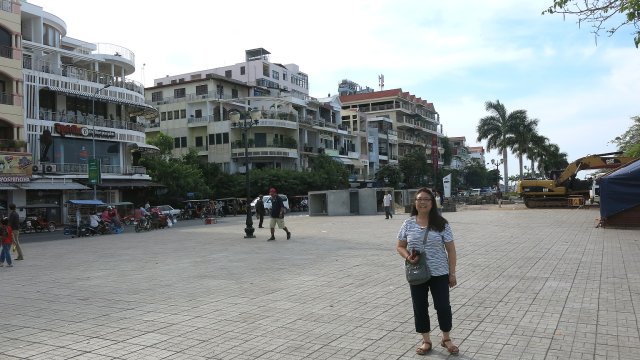 The streets flanking the market on our way back to our hotel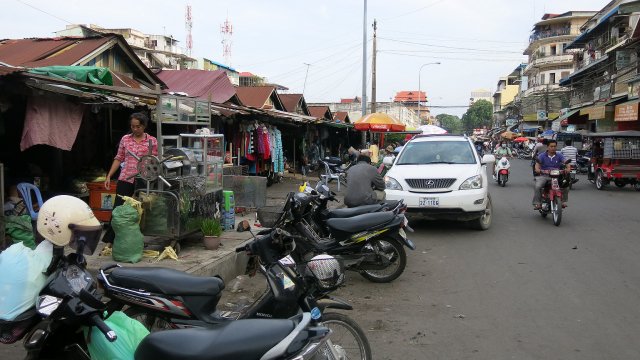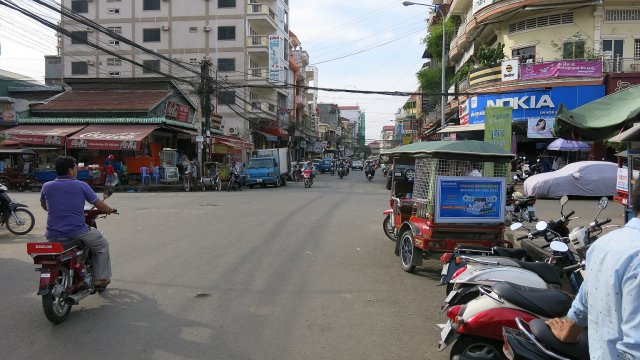 Taking a break at the hotel to rest and cool off from the +35 degree temps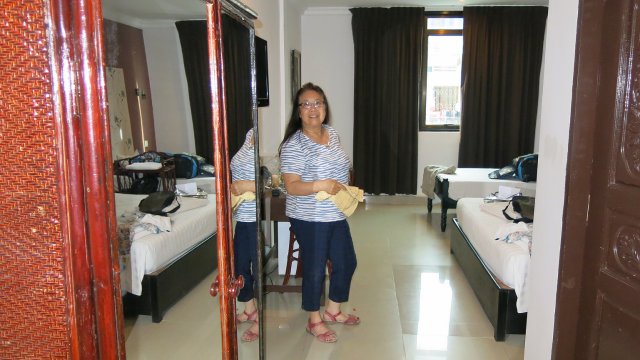 .



.
See the Alternate and Outtake Photos


.
TO MAIN INDOCHINA PAGE


Copyright 2015
Bill and Sue-On Hillman
hillmans@wcgwave.ca