Bill and Sue-On Hillman: A 50-Year Musical Odyssey
www.hillmanweb.com/book

HILLMAN INDOCHINA ADVENTURE: PART 4
www.hillmanweb.com/indochina/cambodia

Cambodia Gallery 15:
SIEM RIEPER'S QUAD QUEST
1. The Siem Riepers Gang Takes Off

http://www.hillmanweb.com/indochina/cambodia/c15.html
We decided on a great way to see more of the sights of Cambodian streets, country trails, villages, and agriculture: Quad All-TerrainVehicles. We were joined by two motorcycle guides and Bonnie, the only other member of our tour group willing to join us on our hazardous adventure.
Click for larger full-screen images

Bill revs up ~ While Sue-On gets operating instructions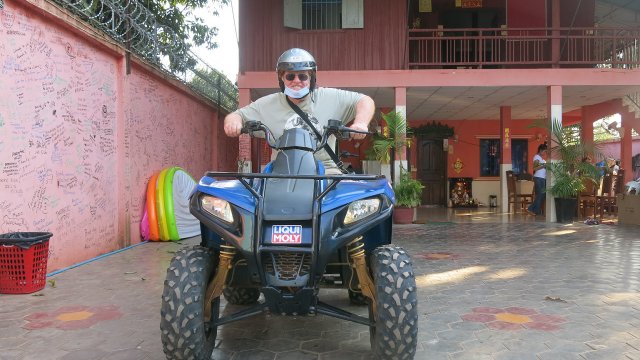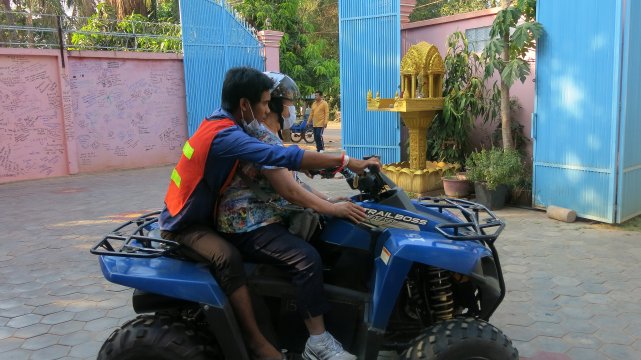 Down a busy city street before a turn off to a quiet side street . . .




The Siem Riepers Gang is on the move



We had two Cambodian guides on motorbikes with us.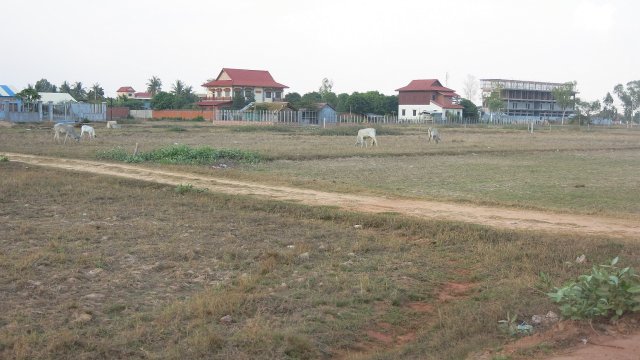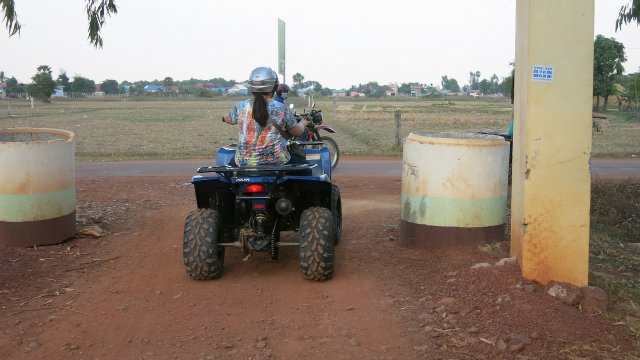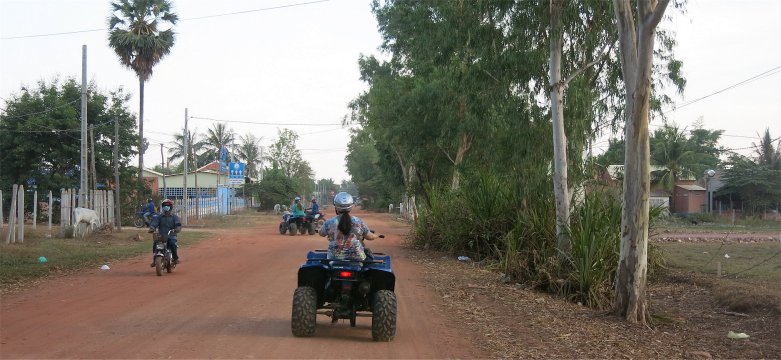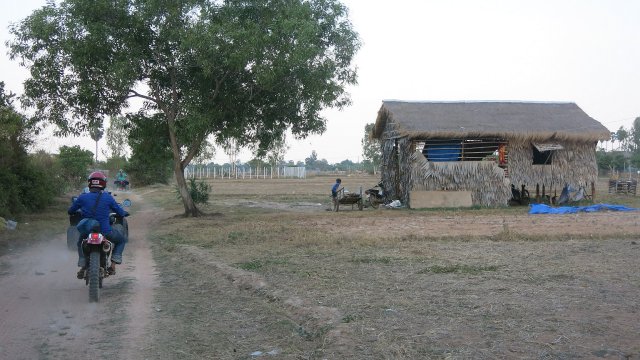 Bill took up the rear and made countless photo stops.
He then had to race wildly to catch up with Sue-On. . .
There was no stoppin' that gal . . . Steady - Full Speed Ahead.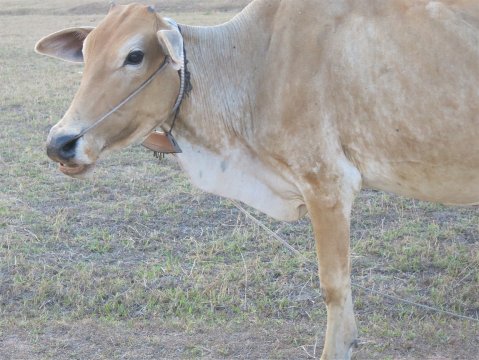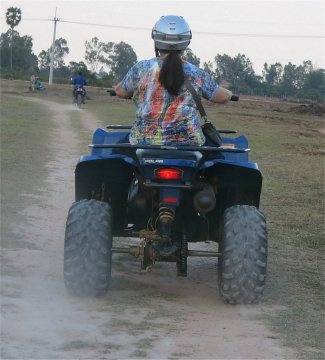 .
.



.
TO MAIN INDOCHINA PAGE


Copyright 2015
Bill and Sue-On Hillman
hillmans@wcgwave.ca