Bill and Sue-On Hillman: A 50-Year Musical Odyssey
www.hillmanweb.com/book

HILLMAN INDOCHINA ADVENTURE
PART 2

www.hillmanweb.com/indochina/laos

PAGE 5:
LUANG PRABANG II
Walkabout
www.hillmanweb.com/indochina/laos/l05.html
Exploring Luang Prabang: Early morning rain was good excuse to sleep in a little later than usual. It also gave us a chance to use our computers to check in back home and to write up a few journal entries. But we were up in time to catch breakfast in the thatched open-air dining area in the hotel's courtyard. Clearing skies were an invitation for us to explore the town on foot. Our first stop was a stationery store on the main street where we bought school supplies to share with youngsters during our future planned school and homestay visits. Beam had the same idea and had already made her purchases by the time we arrived. Since we were carrying on into the town she offered to take our packages back to the hotel for us.

Our first photo op was a scenic street dividing boulevard just across from a large government building. Among the many manicured plants was a large fountain and an impressive goddess holding the Naga snake. During our stroll through the streets we saw a mix of government buildings, guest houses and cafes -- many of them in restored buildings from French colonial days. Mixed in with these structures were traditional Lao structures and a mulitude of gold-roofed Buddhist temples and monasteries. During our walk we saw many groups of monks on the streets and in temple gardens. Some of the temples supported schools for younger monks where they learned crafts, woodworking, painting and even English. In fact, many monks were quite willing to practice their English skills with us.

The river road along the Mekong gave some splendid views of the river traffic and the activities on the far shore. A number of long slow boats were docked -- most of them offering trips back upriver and to the Pak Ou Caves. Our side of the river was lined with small cafes overlooking the water. Most of the guest houses appeared to cater to backpackers. We passed a day market and found ourselves back at Jo Ma restaurant that Beam had introduced us to the day before. This time we took a chance on pizza, lasagna, milkshake and ice cream sundae -- quite good. We returned to the hotel room to prepare for next day's departure but visited main street again in the evening to eat at a small Lao cafe that had just opened. The only choice on their menu was fried rice with either meat, veggies or fish.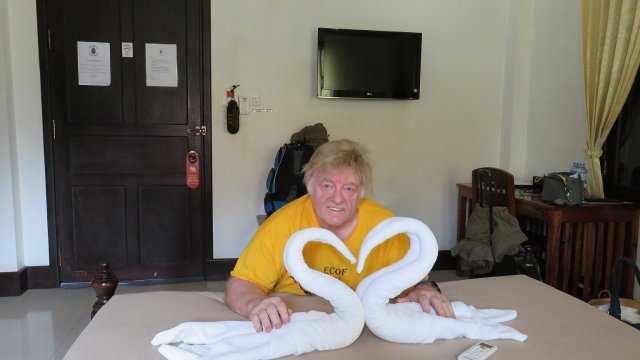 .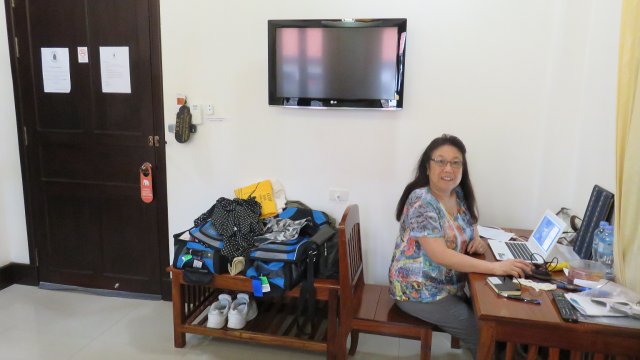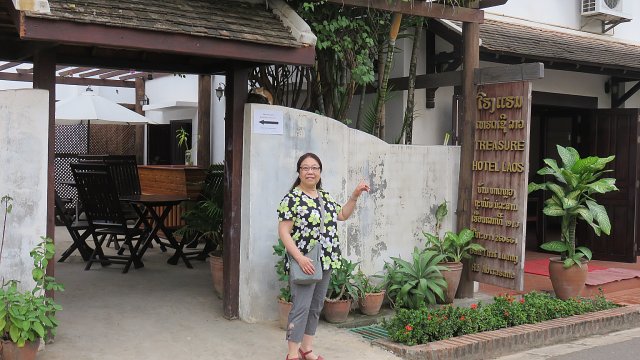 .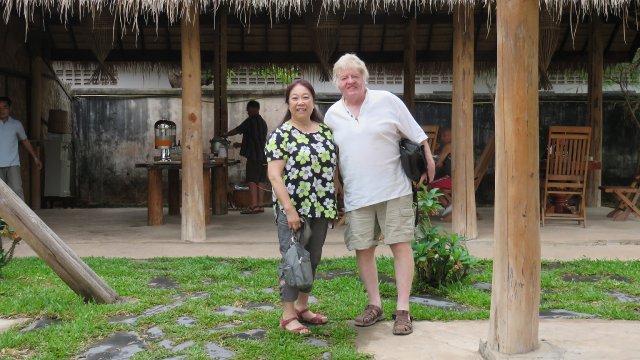 Mekong River Road: Cafes and River Activity

.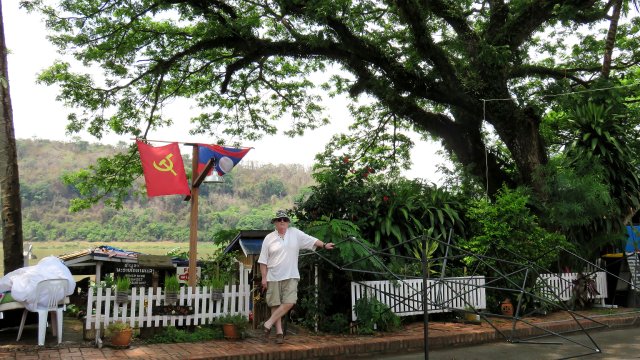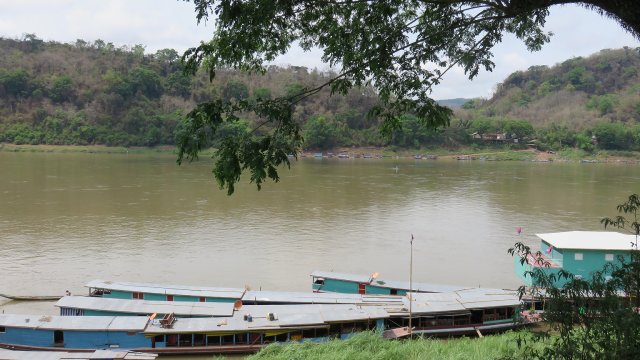 .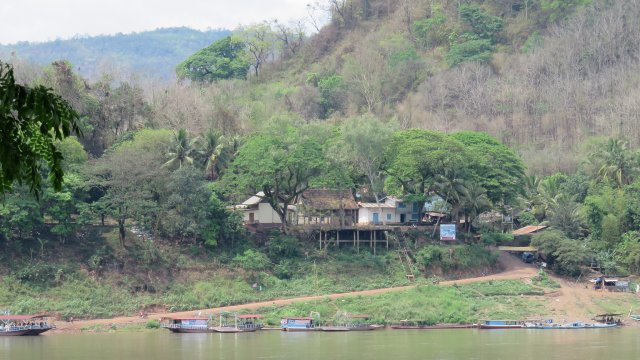 MONKS AND MOTORBIKES EVERYWHERE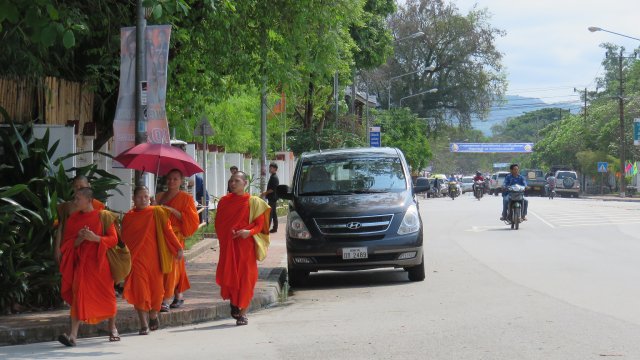 .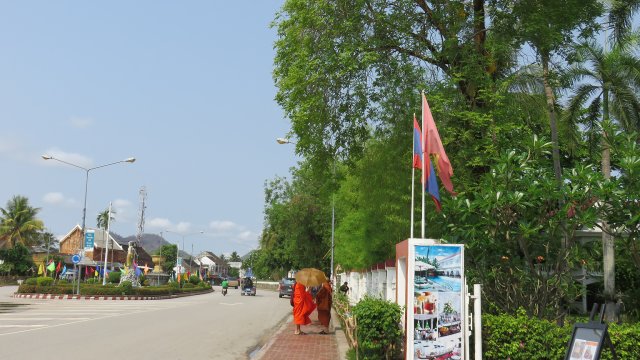 PAST A TELECOMMUNICATIONS HQ TO THE HOTEL LOBBY

.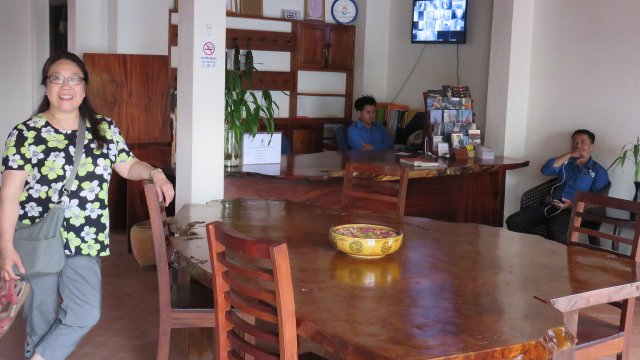 MORE LUANG PRABANG II PHOTOS IN
OUTTAKES PAGE 1
TO LAOS CONTENTS





Copyright 2015
Bill and Sue-On Hillman
hillmans@wcgwave.ca