Bill and Sue-On Hillman: A 50-Year Musical Odyssey
www.hillmanweb.com/book

HILLMAN INDOCHINA ADVENTURE
PART 2

www.hillmanweb.com/indochina/laos

PAGE 7:
FREE THE BEARS RESCUE CENTRE
On the road to Kuang Si Waterfalls
www.hillmanweb.com/indochina/laos/l07.html
Our ride from Luang Prabang to Kuang Si Waterfalls and Black Bear rescue centre was about 30 km through interesting rural farmland on a fairly rough and winding road which pass over a number of rustic wooden bridges. Some of the people in our van experienced car sickness -- Bill sat in the front beside the driver so he was OK and was able to take some good pics along the way.

Just past the entrance on our way to the Falls was the Asiatic Black Bear rescue centre -- Free the Bears. The large enclosure housed a few dozen of these endangered animals rescued from poachers, bile farms and traffickers. The compound was shaded by trees which the bears liked to climb. From our raised viewing platform we took some interesting photos of the animals resting up in the trees, sitting in the pool or amusing themselves with simple toys and tire swings. The bears are very photogenic.

.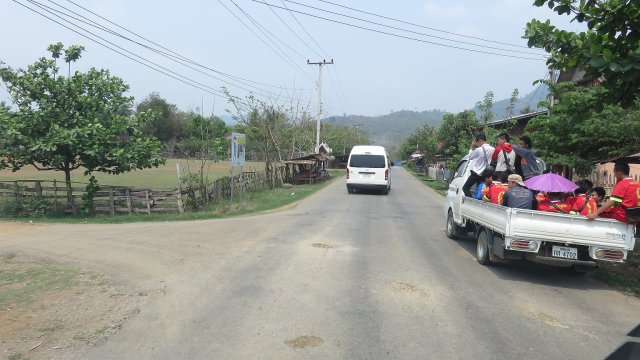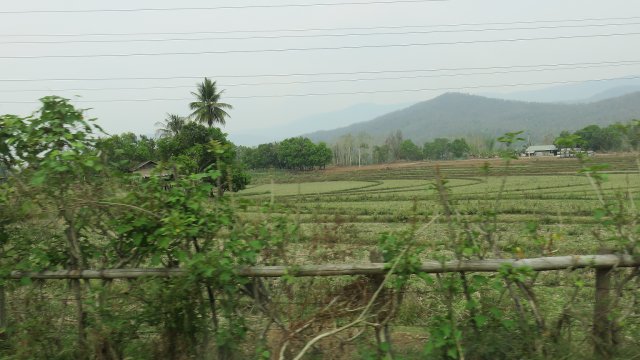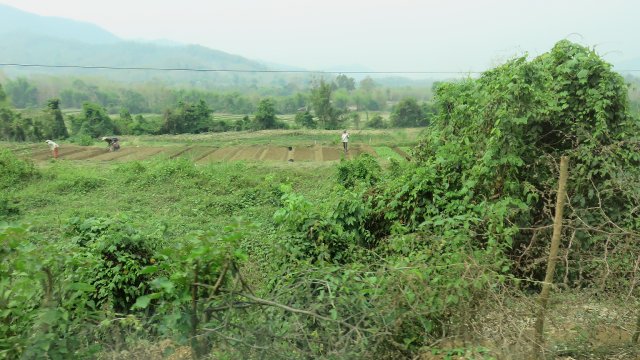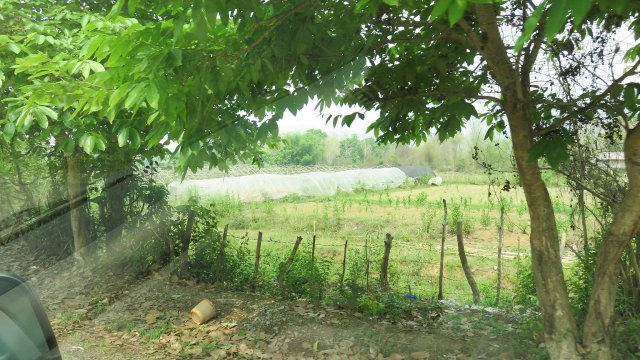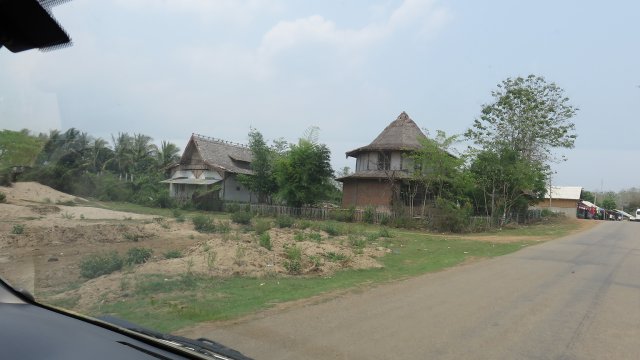 .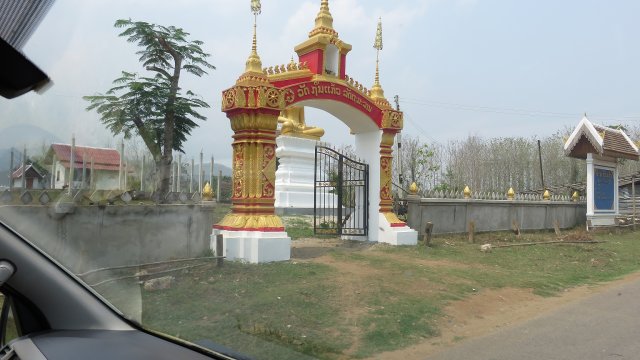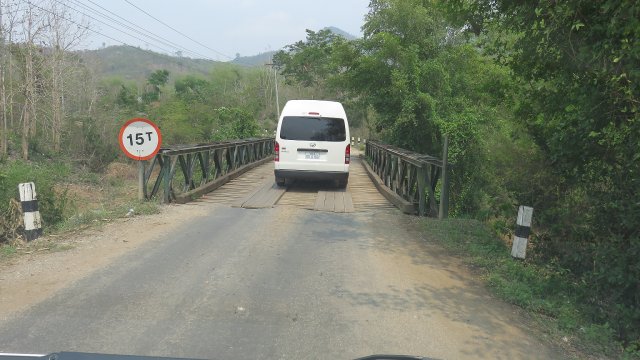 .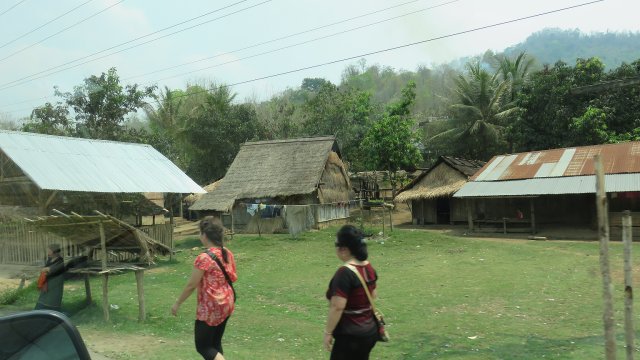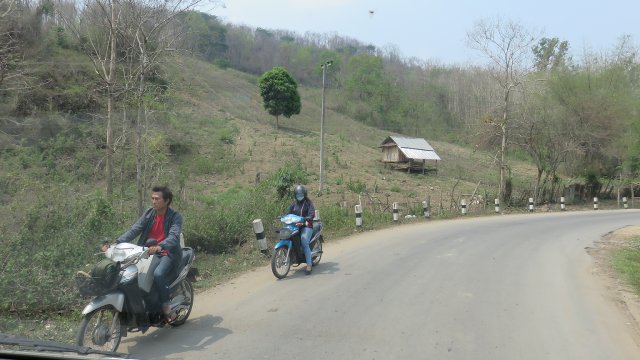 .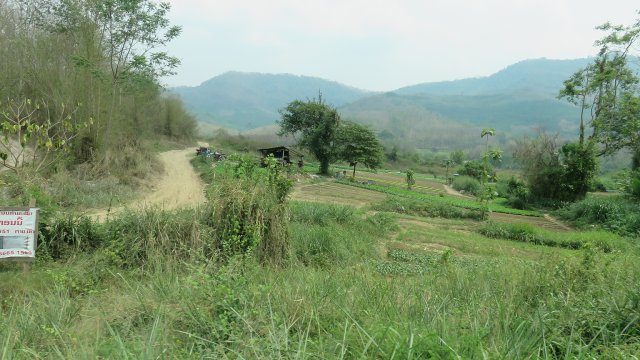 PARKING LOT AND ENTRANCE
The Bear Sanctuary is just before the Falls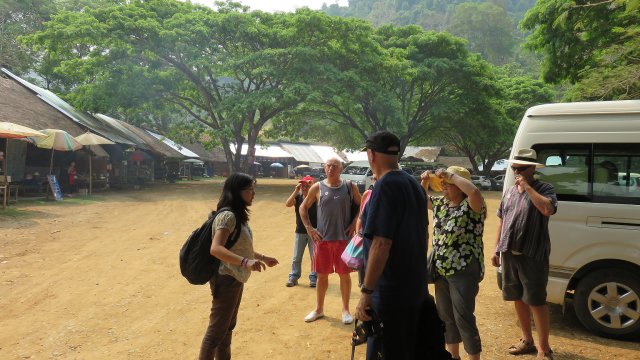 .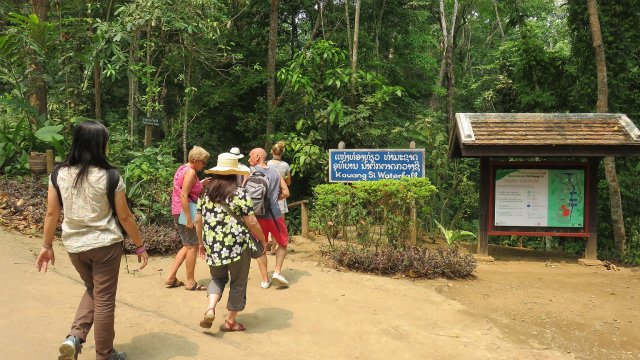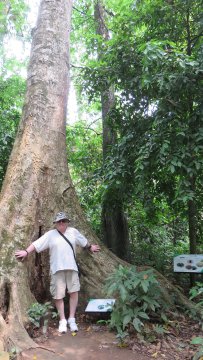 .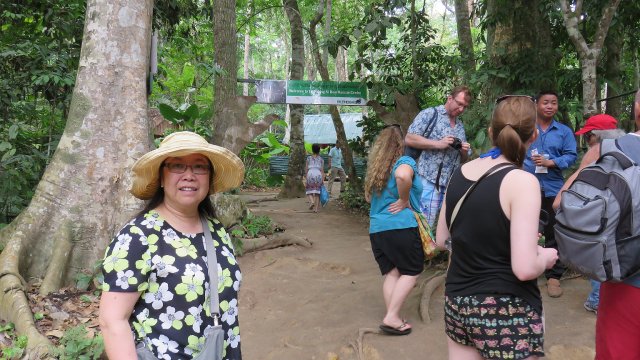 .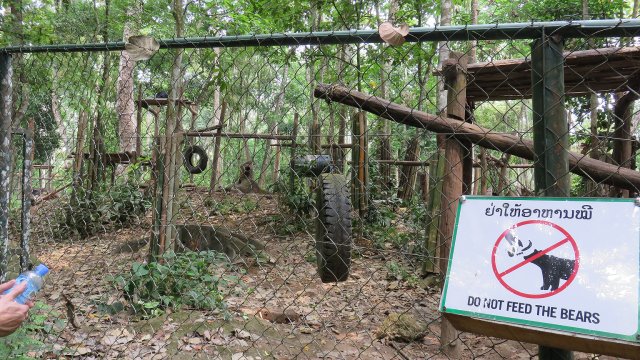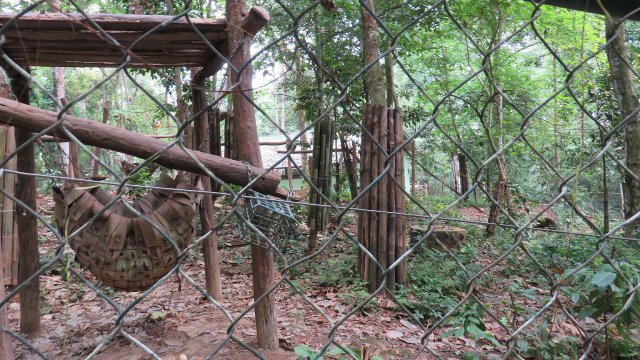 .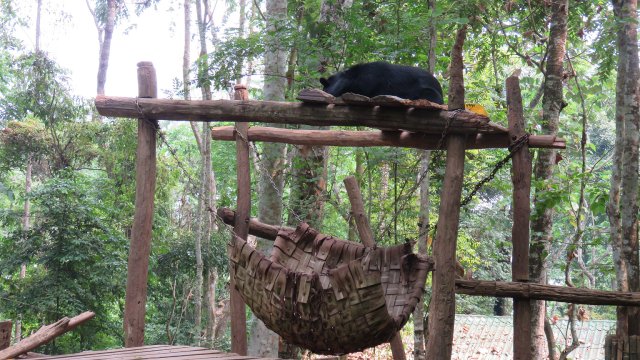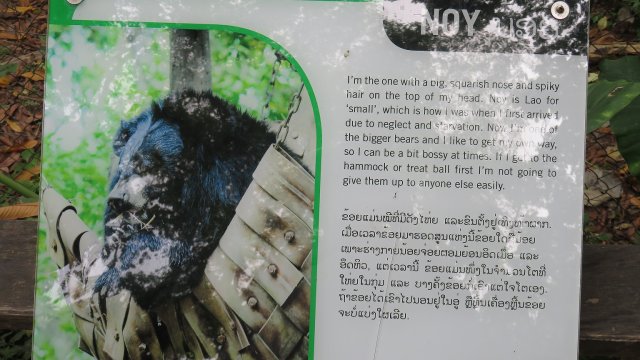 .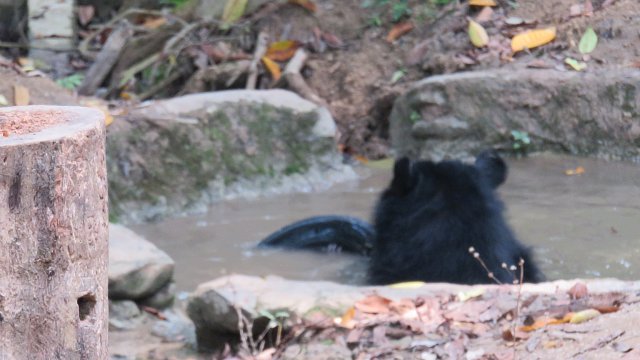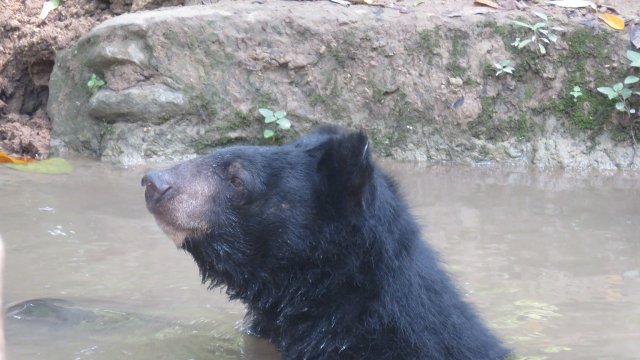 .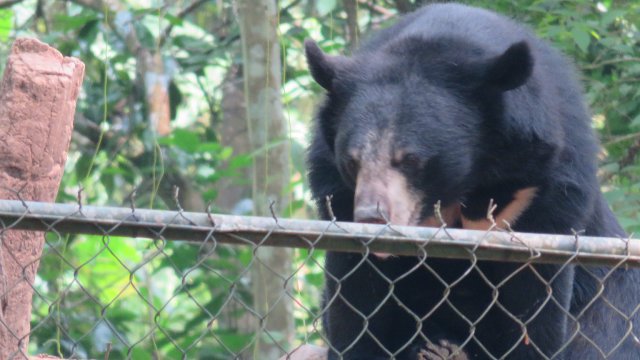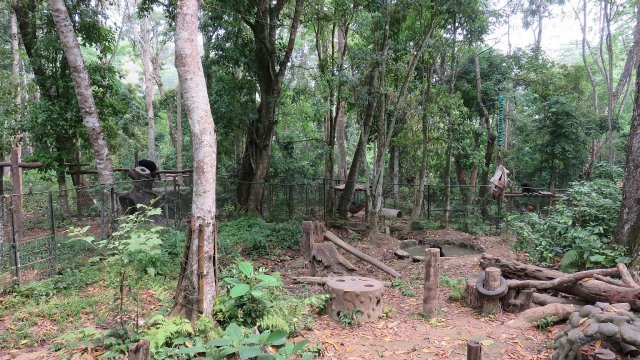 .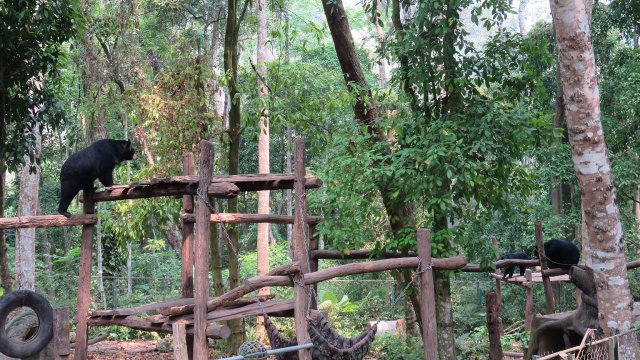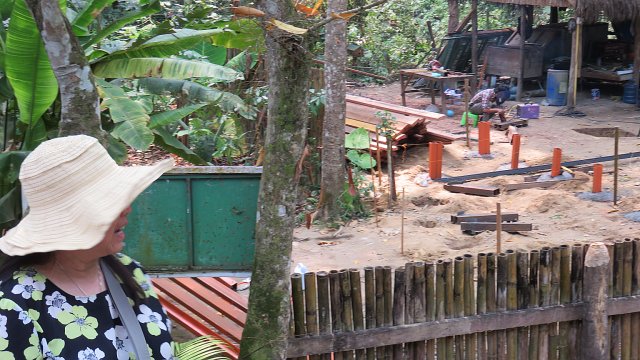 .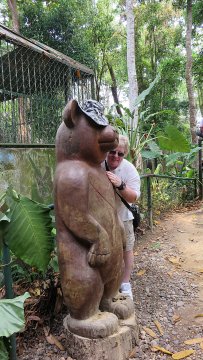 .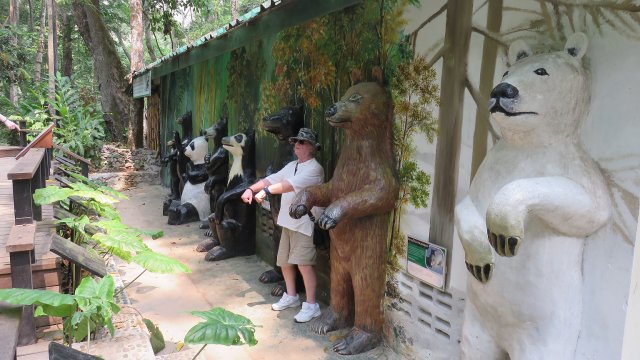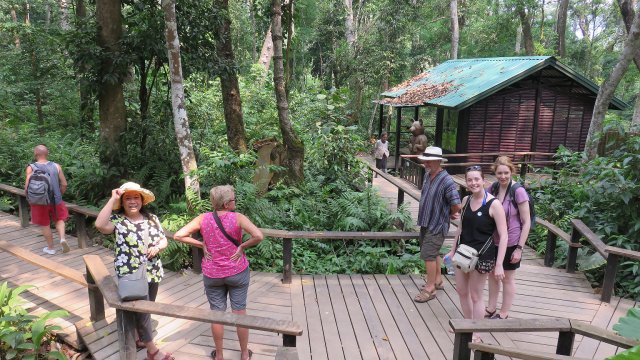 TO LAOS CONTENTS





Copyright 2015
Bill and Sue-On Hillman
hillmans@wcgwave.ca