Bill and Sue-On Hillman: A 50-Year Musical Odyssey
www.hillmanweb.com/book

HILLMAN INDOCHINA ADVENTURE
PART 2

www.hillmanweb.com/indochina/laos

PAGE 8:
KUANG SI WATERFALLS
www.hillmanweb.com/indochina/laos/l08.html
Kuang Si Waterfalls is a beautiful high three-tier waterfall surrounded by lush natural jungle vegetation. The water collects in numerous turquoise blue pools as it flows downstream. Beam mentioned that much of the flow of the waterfall was changed by the 2007 tsunami a few years back. The water lost some of its deep blue colour.

We climbed a fairly steep path through the lush forest to the uppermost falls and tried to capture the beauty of the falls and pools in numerous photos. We weren't alone in this pursuit as there were tourists everywhere using the smart phones for taking selfies. Rising above the lush jungle vegetation were many trees -- towering giants with huge exposed roots. We stepped over many lines of marching ants on their way to the falls. There were quite a number of swimmers in the pools along the way-- we were warned that it is against Lao modesty for women to show bare shoulders and too much general bareness. This didn't stop many of the girls who wore skimpy bikinis. We were told that they were Russian tourists. The Tarzan vine was a favourite way to swing over and into one of the pools. Some of the waders shouted that little fish were nibbling at their toes.

We decided not to pay to see the Kuang Si Butterfly Park at the bottom of the falls since we were a bit pressed for time and had seen a number of similar parks over the years in places such as the one at Florida's Cypress Gardens. We did stop for lunch, however, at an interesting restaurant in the village near the parking lot. We had placed orders for food there before we climbed the falls: grilled fish, fried veggies, mango sticky rice, coconut, Beerlao and diet Coke. The trip back to Luang Prabang gave us another chance to view and photograph the Lao countryside.

PARKING LOT, RESTAURANT AREA AND ENTRANCE GATE
Sue-On ordered our lunch here so it would be ready when we returned.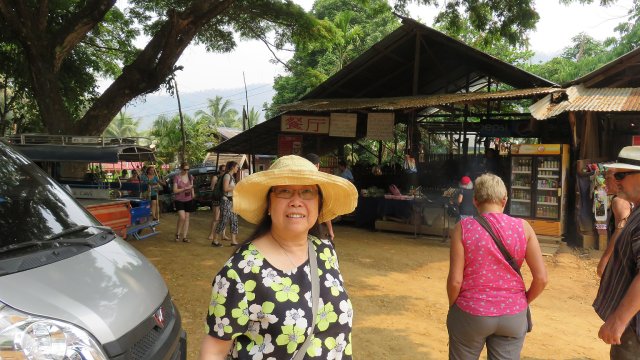 .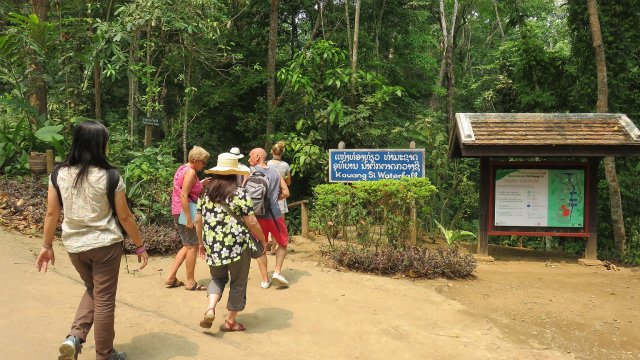 LUSH TROPICAL JUNGLE VEGETATION SURROUNDS THE POOLS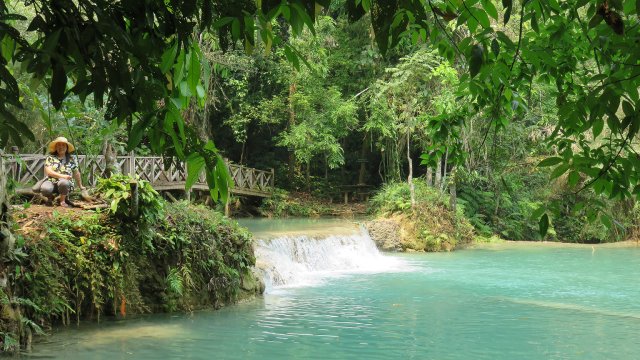 .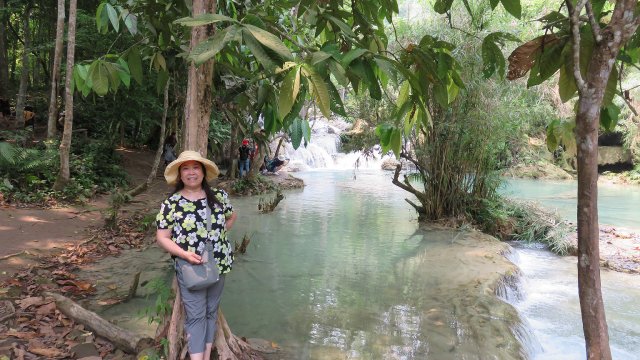 .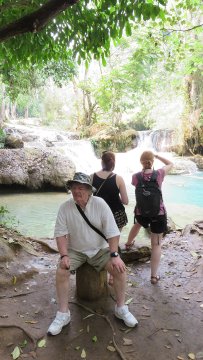 .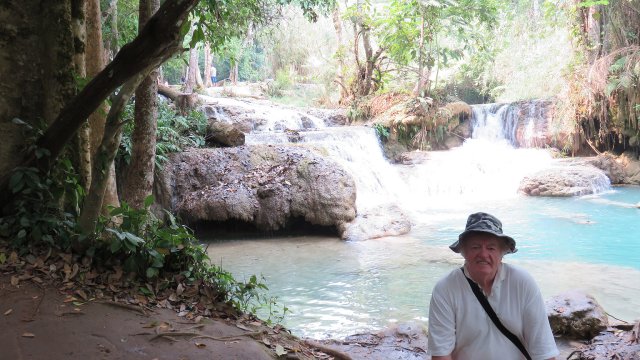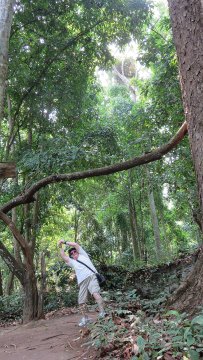 .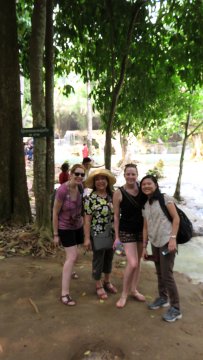 .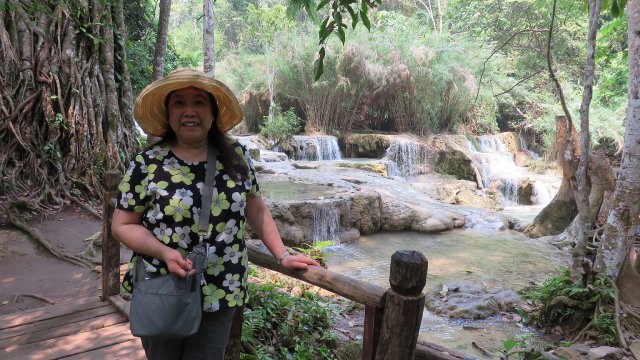 .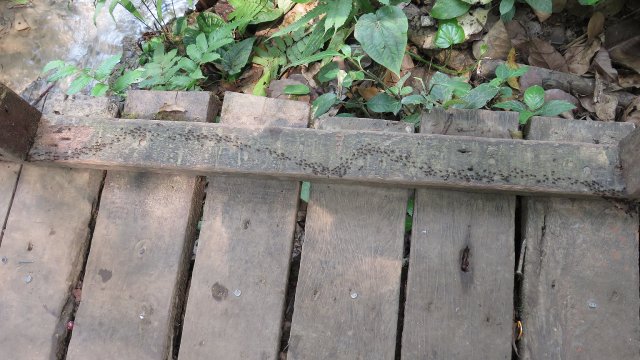 .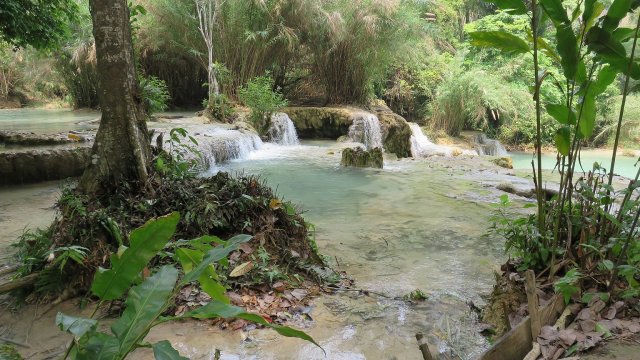 .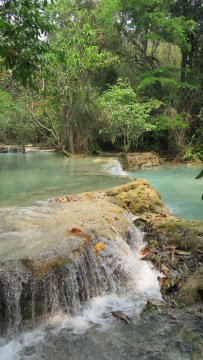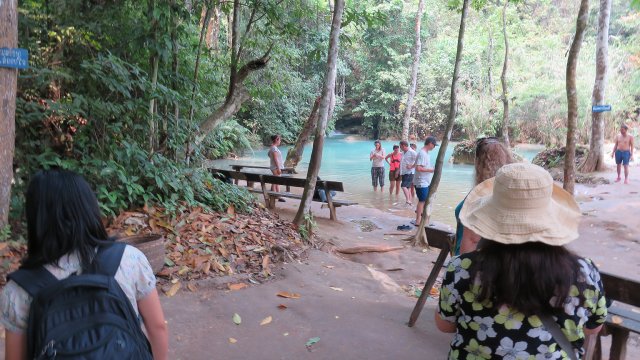 .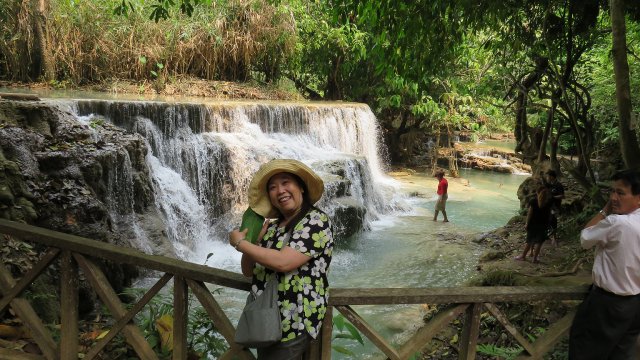 .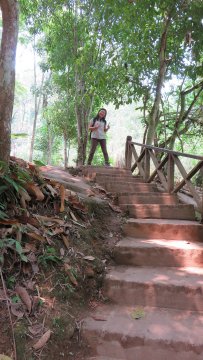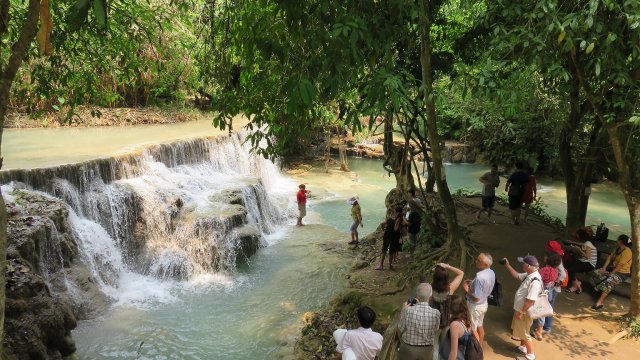 .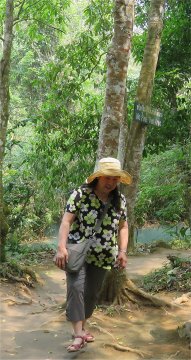 .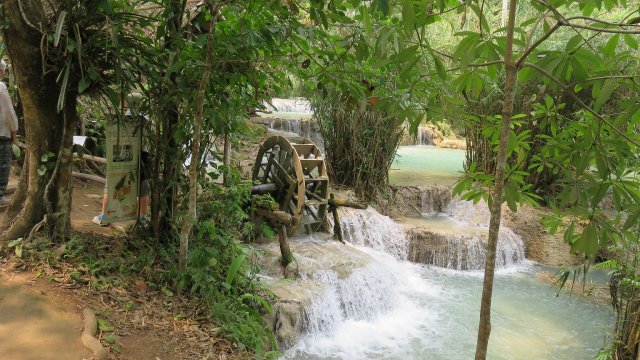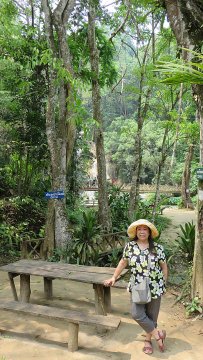 .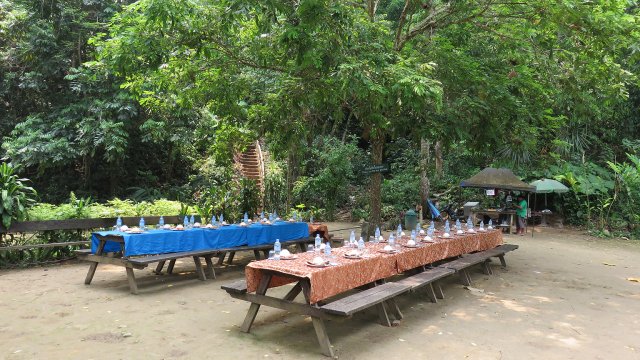 .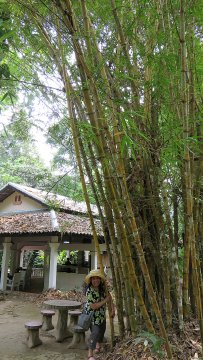 .
.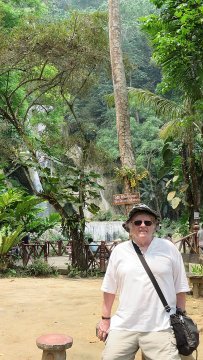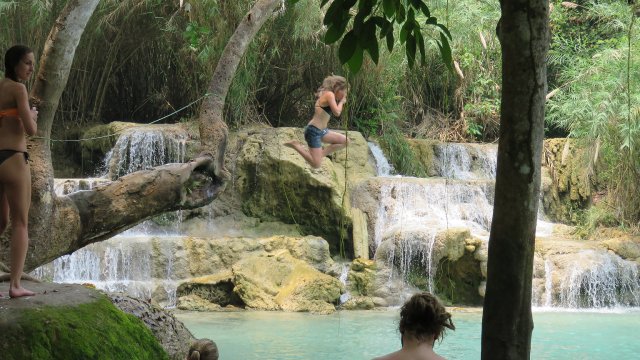 .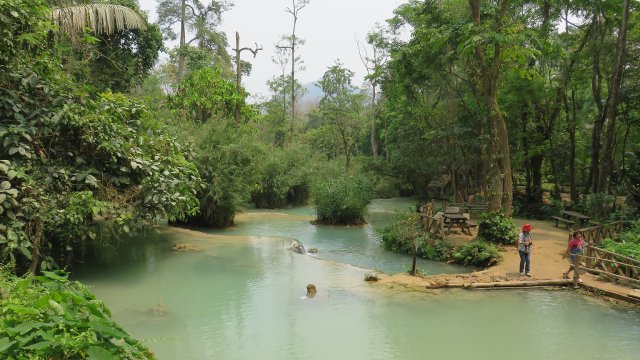 .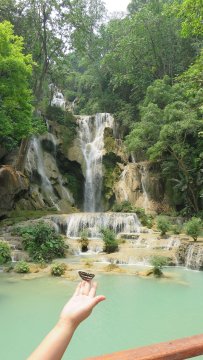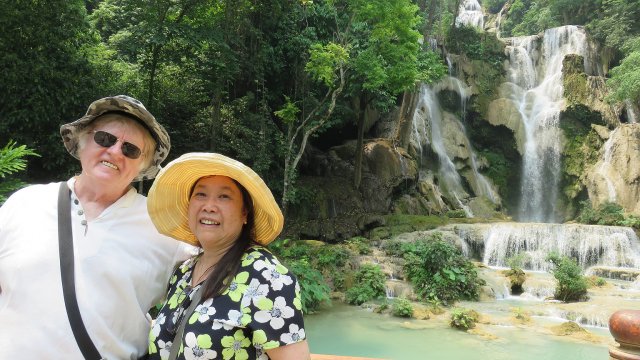 .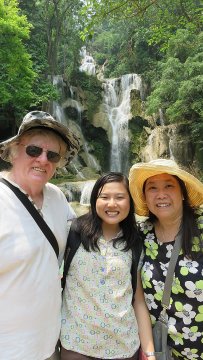 MORE FALLS PHOTOS IN THE OUTTAKES SECTION
TO LAOS CONTENTS





Copyright 2015
Bill and Sue-On Hillman
hillmans@wcgwave.ca