Bill and Sue-On Hillman: A 50-Year Musical Odyssey
www.hillmanweb.com/book

HILLMAN INDOCHINA ADVENTURE
PART 3

www.hillmanweb.com/indochina/vietnam

PAGE 7:
ROAD TRIP FROM HANOI TO HA LONG BAY I
Pt. 1: Streets and Bridges
http://www.hillmanweb.com/indochina/vietnam/v07.html

Day 14 in Indochina: We arose at 6 am, down for breakfast, deposited electronics and our backpacks at the front desk security. We had packed an overnight bag for the cruise on Halong Bay and the hotel agreed to store our luggage until our return. All aboard for a four-hour bus ride.

Again, Bill had permission to sit in the co-pilot's seat from which he was able to take scads of photos along the way. Not the safest seat since there was only glass and thin metal separating him from potential collisions -- but it certainly cut back on motion sickness.

His photos captured some great local colour: the colourful modes of transport, houses, businesses, parks, overpasses, and skylines during the 30 minutes it took to pass through the city. We crossed over the Red River on a very large modern bridge. The river provides water for the city and for irrigation -- it has been a long-time trade route to China.

Beam and Sue-On settle in for the 4-hour bus ride to Ha Long Bay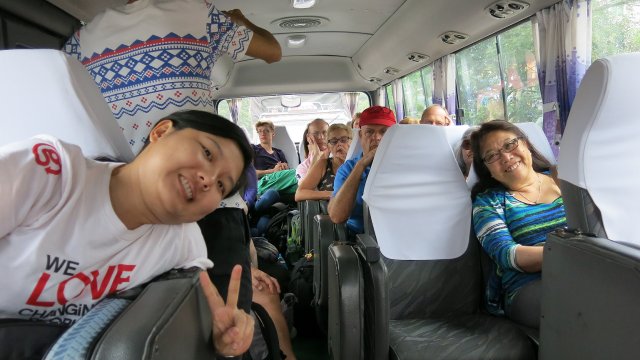 The fascinating sights along the way really kept our cameras busy
Gas Stations ~ High Rises ~ Store Fronts ~ Homes ~ Riders and Pedestrians ~ Strange Cargos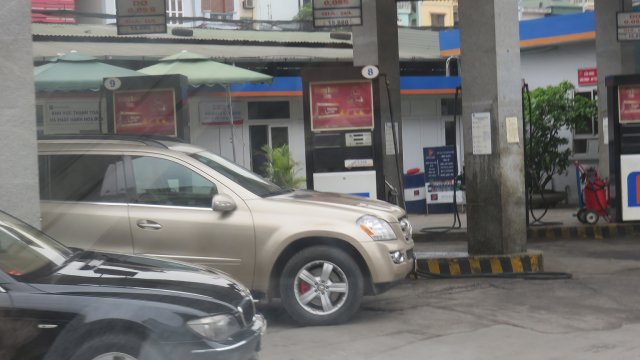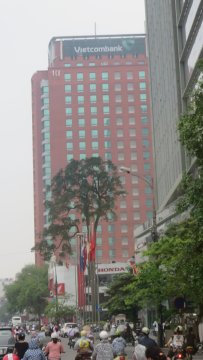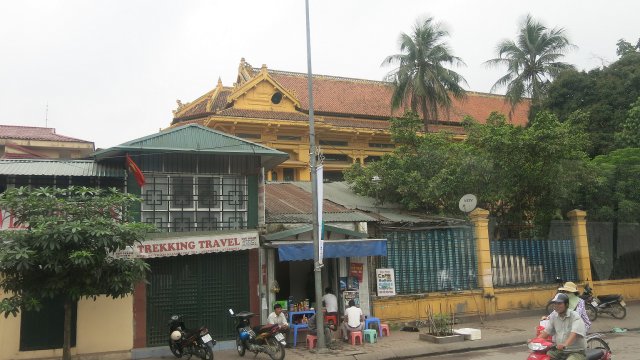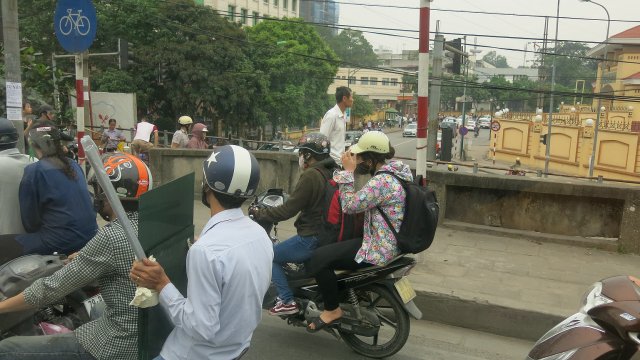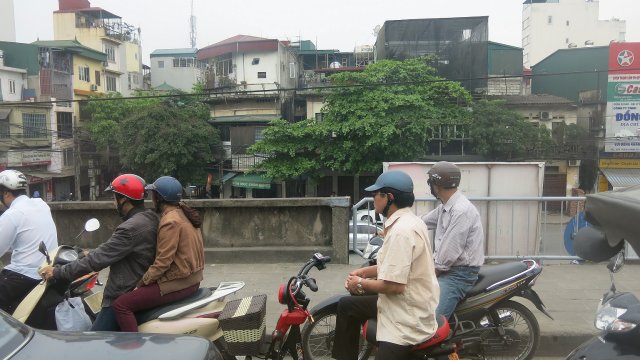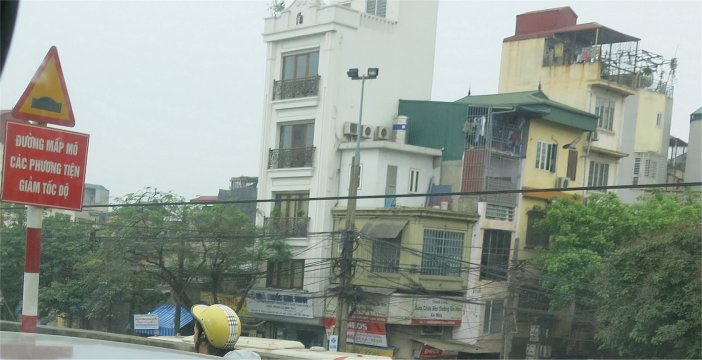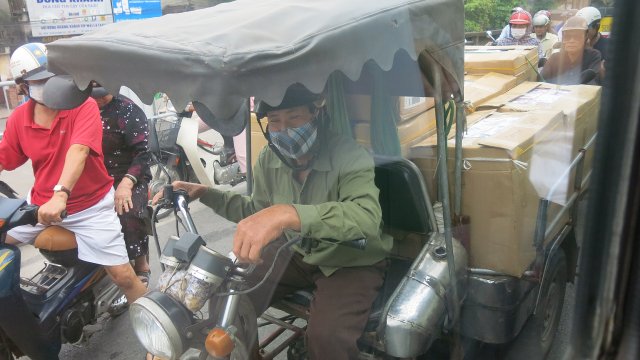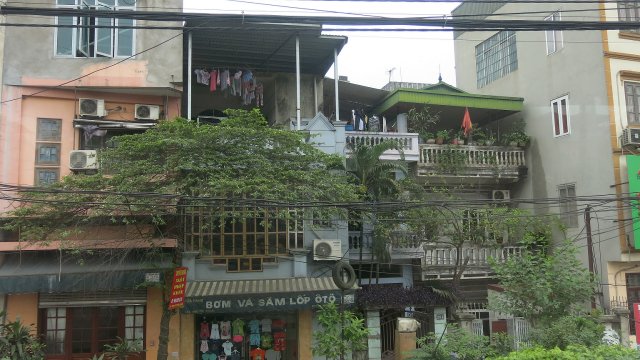 Onto the Bridge Across the Red River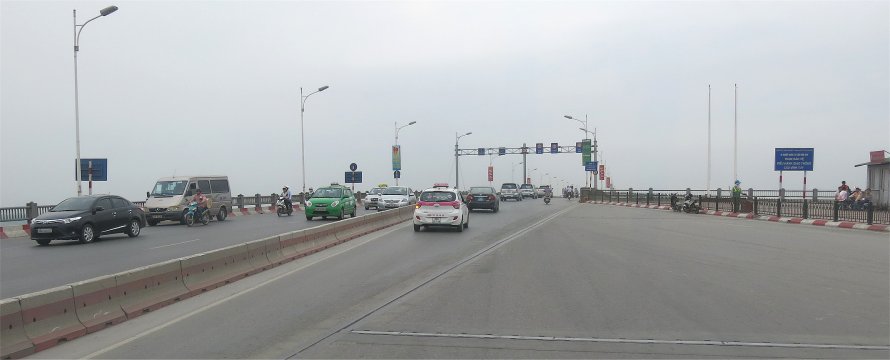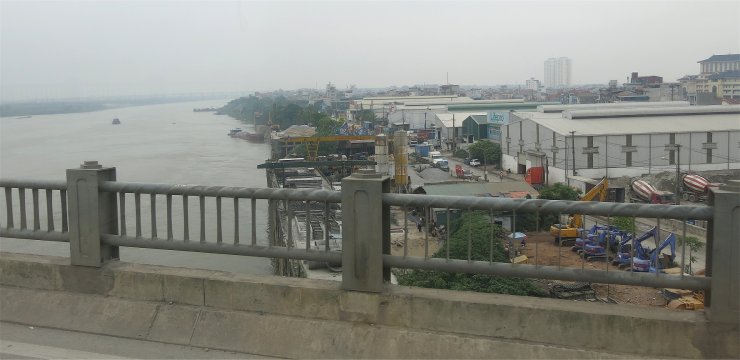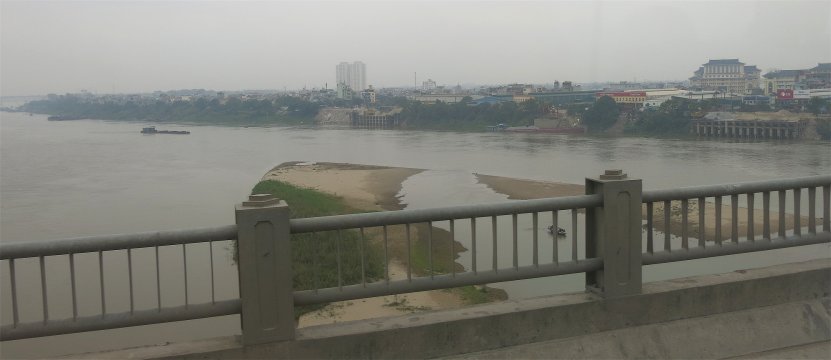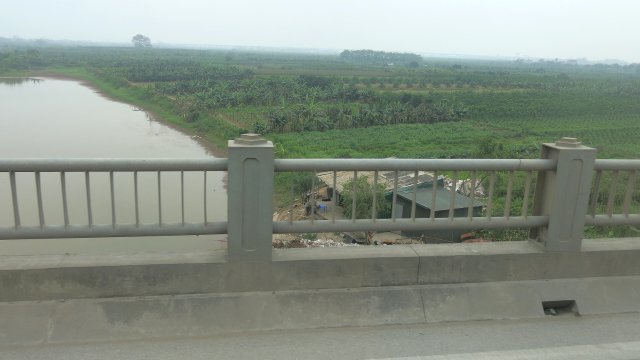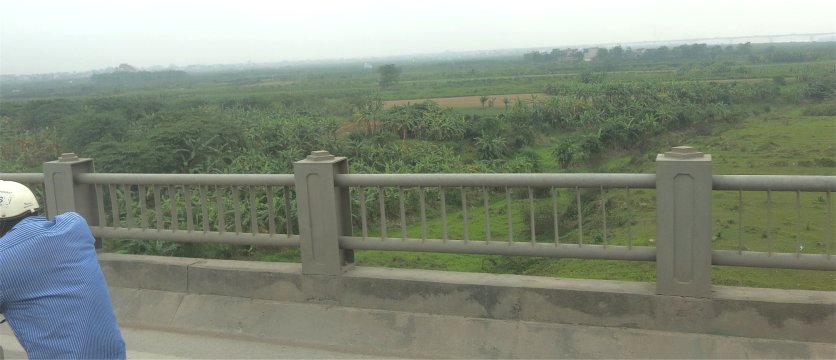 A wide range of businesses, factories, hotels, greenery, construction projects, eateries, parks . . .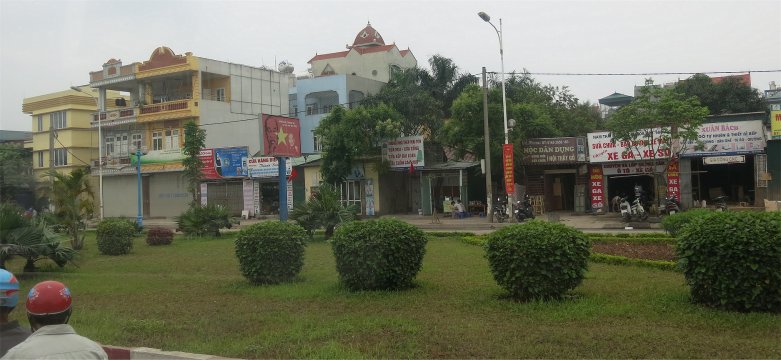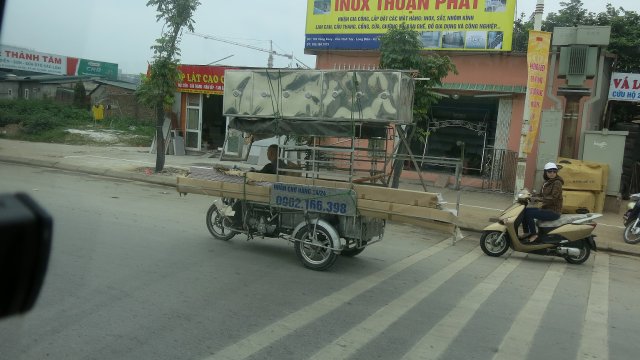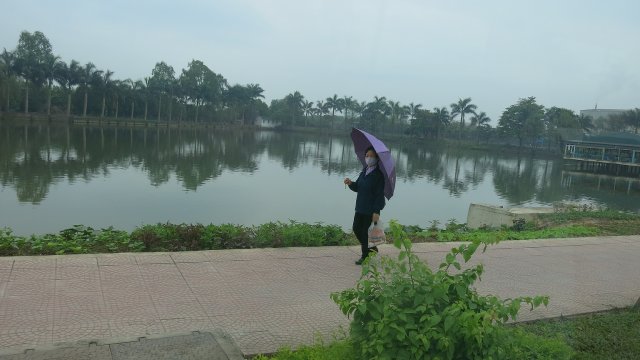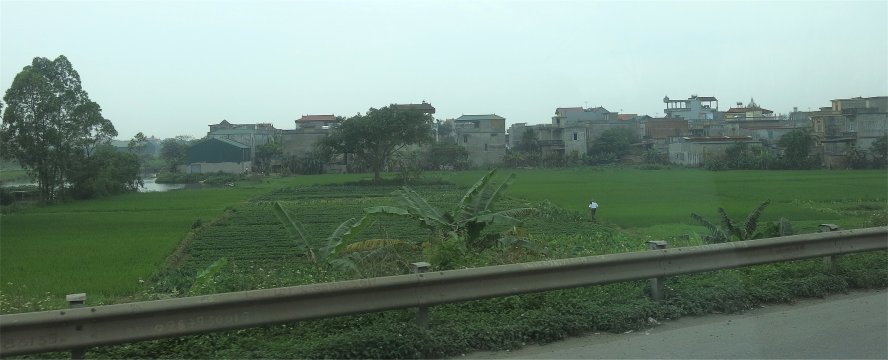 MORE VIETNAM VII PHOTOS IN THE
OUTTAKES SECTION

Copyright 2015
Bill and Sue-On Hillman
hillmans@wcgwave.ca