Bill and Sue-On Hillman: A 50-Year Musical Odyssey
www.hillmanweb.com/book

HILLMAN INDOCHINA ADVENTURE
PART 3

www.hillmanweb.com/indochina/vietnam

PAGE 8:
ROAD TRIP FROM HANOI TO HA LONG BAY IL
Pt. 2: North Vietnam Countryside
http://www.hillmanweb.com/indochina/vietnam/v08.html

Beyond city limits we reached the green of the open countryside with its variety of crops and landuse, rural buildings, family cemeteries, abandoned rail projects and bridges, villages -- all connected by the very modern highway we were following.

We had been amazed at the lack of street and road accidents since our arrival in Indochina. Considering the multitudes of different vehicle types and the constant weaving of the countless motorbikes we conidered it remarkable that we saw hardly any dents or even scratches on the vehicles. All of this traffic moved along with the benefit of very few traffic lights or even police cars. This said, we saw our first motorbike accident today. A poor woman with some kind of "business" on the back of her bike had obviously been in a collision and she was lying on the roadway in a big pool of blood. Quite a distressing sight.

On the road with our North Vietnamese Guide


The farmland is dotted with private family cemeteries and monuments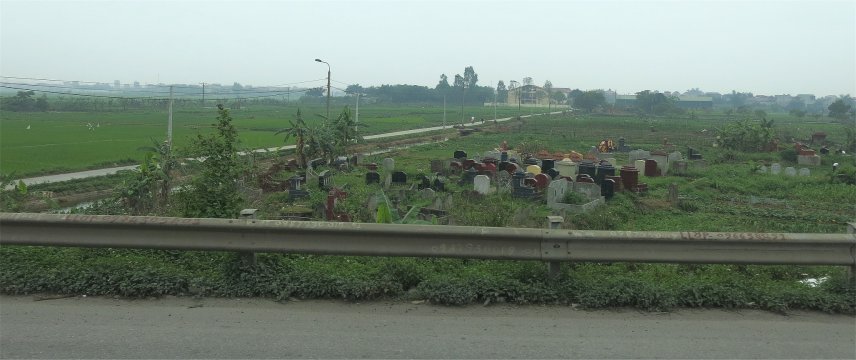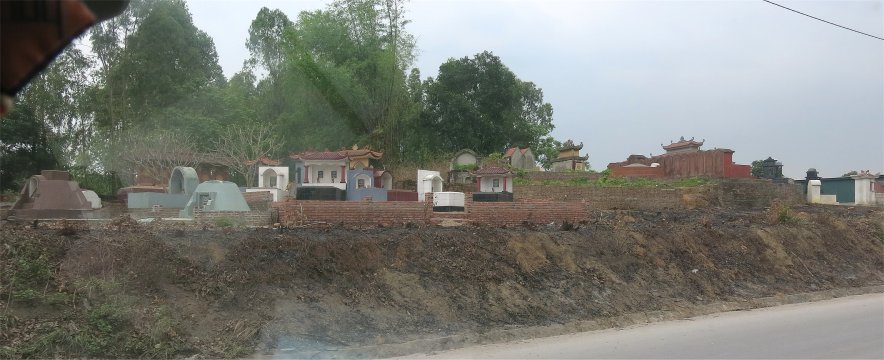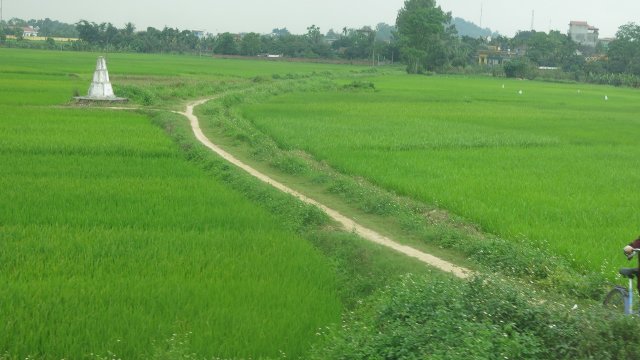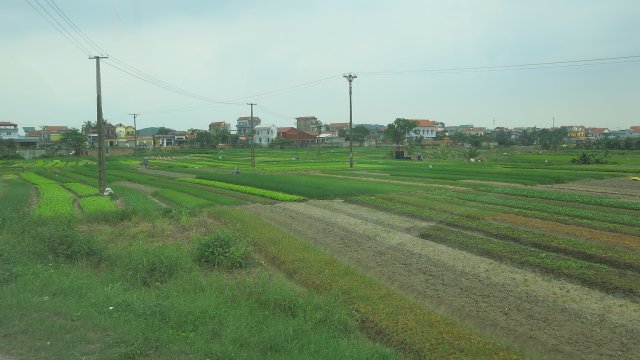 A railway construction project that ran out of funding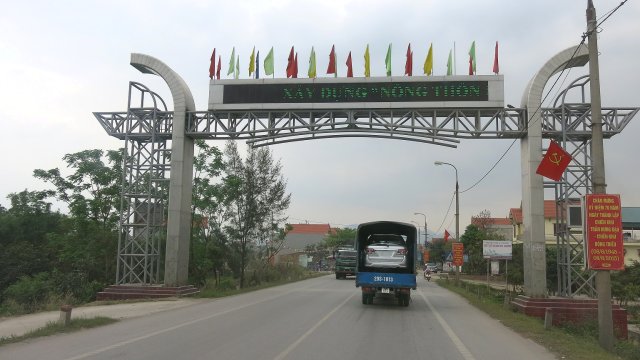 Many changes on the countryside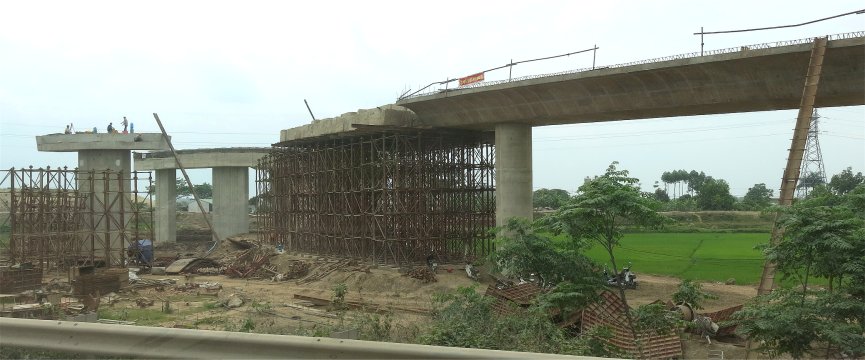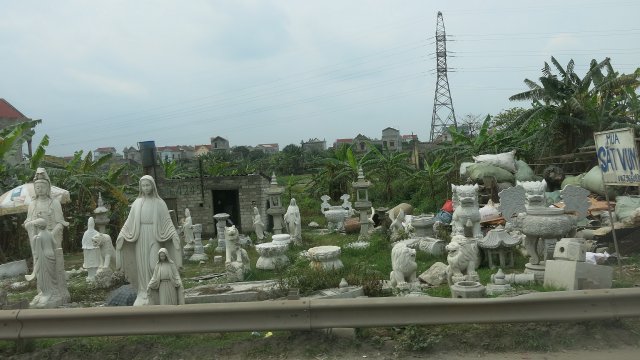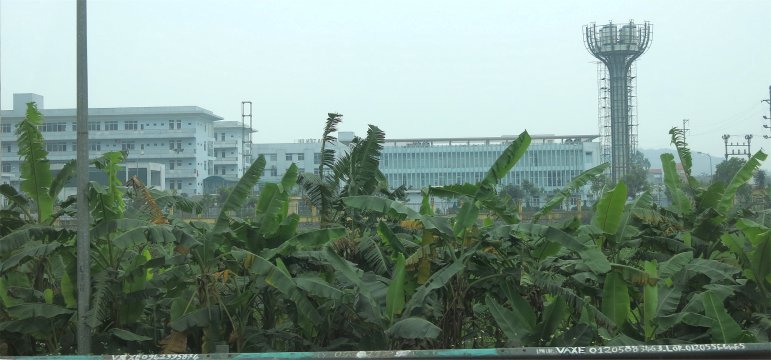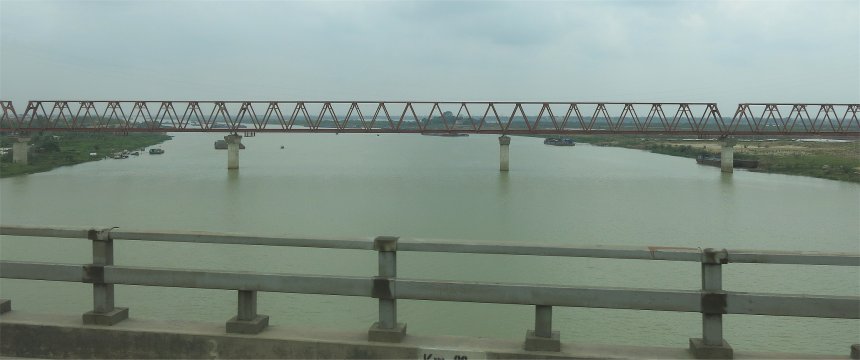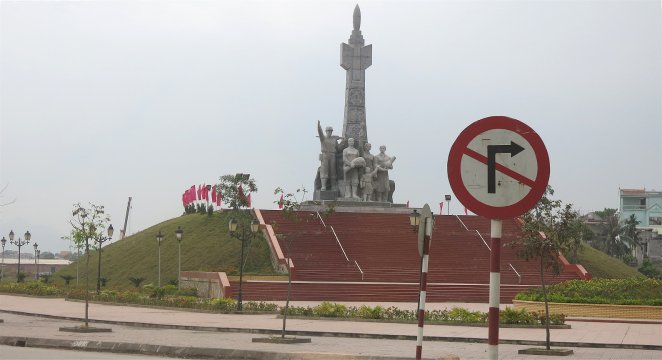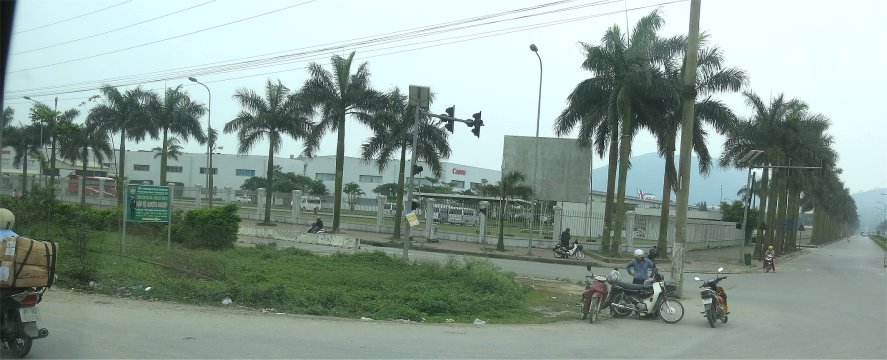 MORE VIETNAM VIII PHOTOS IN THE
OUTTAKES SECTION

Copyright 2015
Bill and Sue-On Hillman
hillmans@wcgwave.ca