Bill and Sue-On Hillman: A 50-Year Musical Odyssey
www.hillmanweb.com/book

HILLMAN INDOCHINA ADVENTURE
PART 3

www.hillmanweb.com/indochina/vietnam

PAGE 9:
ROAD TRIP FROM HANOI TO HA LONG BAY III
Pt. 3: Roadside Attractions and Arrival
http://www.hillmanweb.com/indochina/vietnam/v09.html

We made two "happy room" stops -- which just happened to coincide with large tourist shopping areas. The first one was a stone sculpture / embroidered pictures / jewelry shop / food stop, and the second one was a "government sponsored" cultured pearl shop. Our tour guide was Mr. Son who gave periodic descriptions of the local culture and countryside.

Approaching the bay shore we passed by a great number of high rise contruction projects and a complex maze of buildings and resorts catering to visitors to the Bay.

Arriving at the pier, we boarded a smaller boat - a tender, to take us across the bay to where our "Junk" - The Star Fish Cruiser - was anchored. The next adventure was about to begin.

Sculptures and Paintings Rest Stop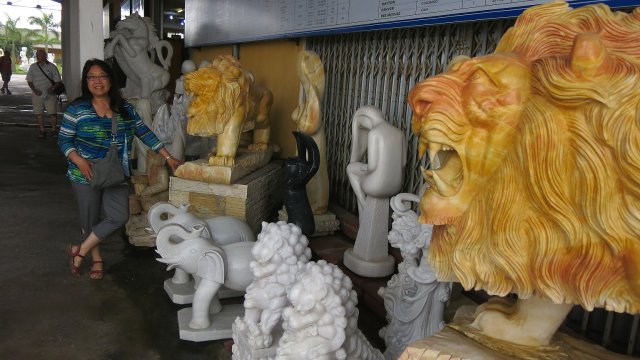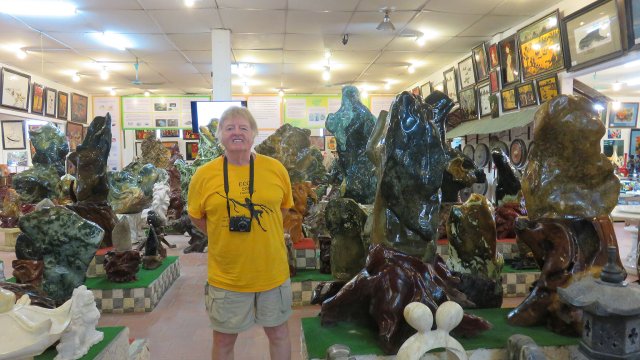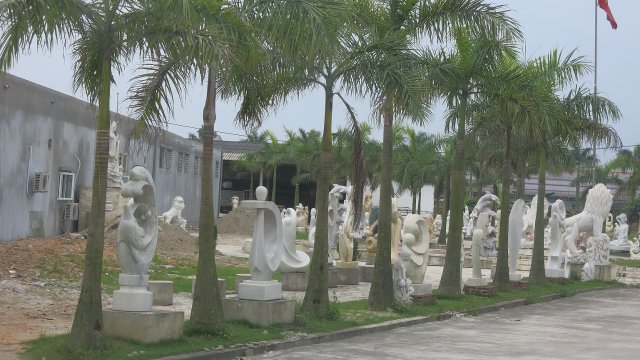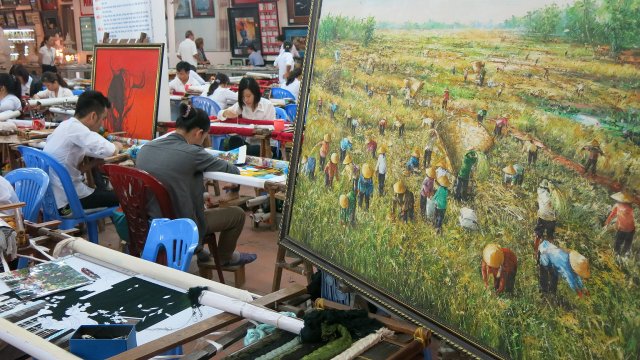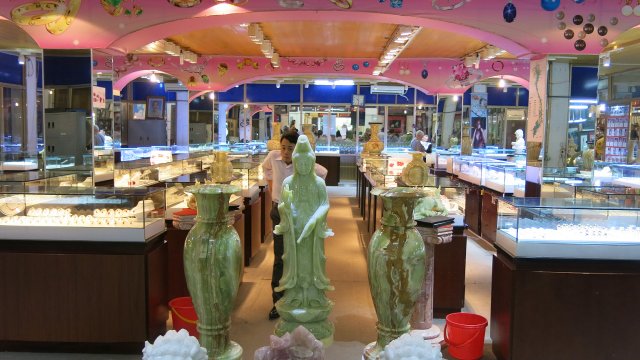 Approaching Halong Bay: Ornate Walls and Gates ~ Toll Gate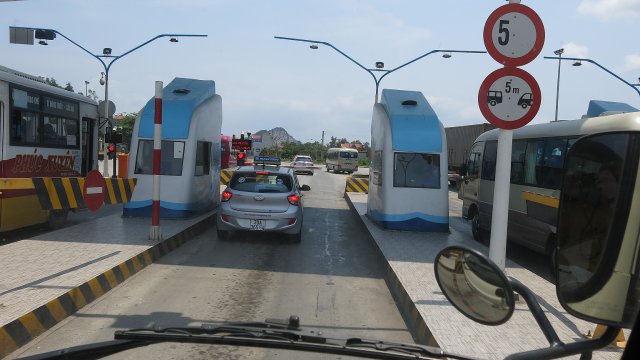 The Vietnam and Japan Pearl Cooperation in Halong Bay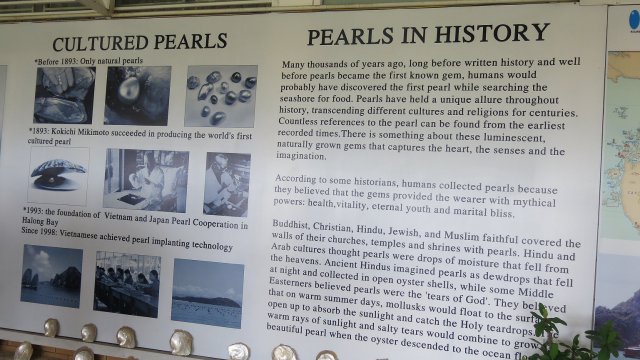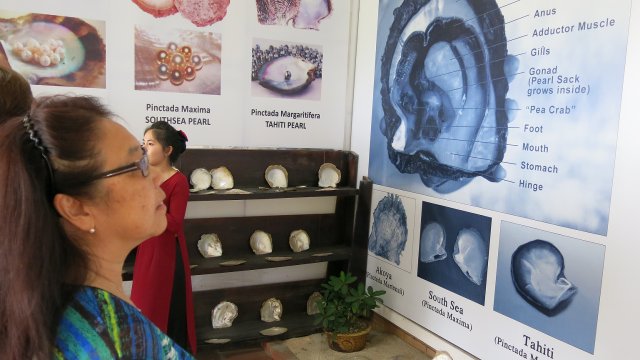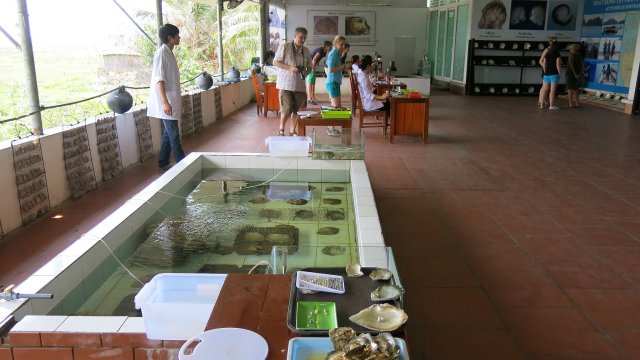 View of the Bay behind the Pearl Farm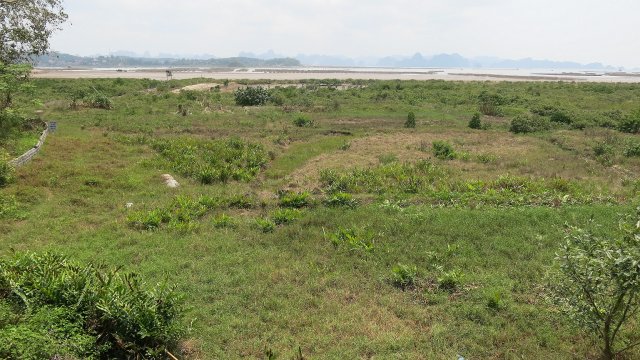 Major construction projects everywhere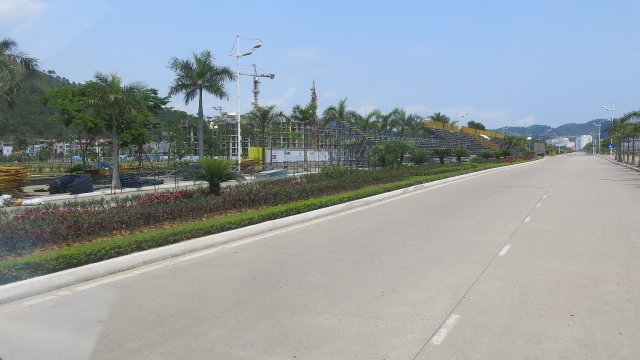 On board the tender starting across the Bay to our anchored junk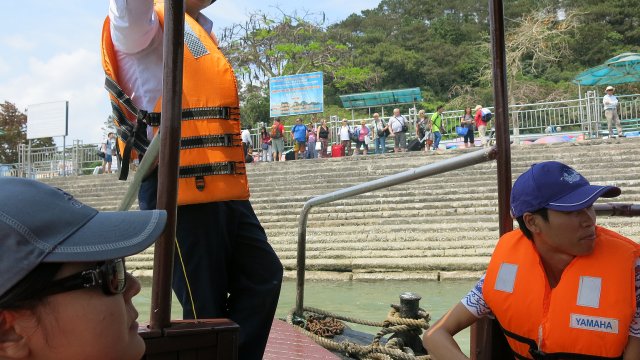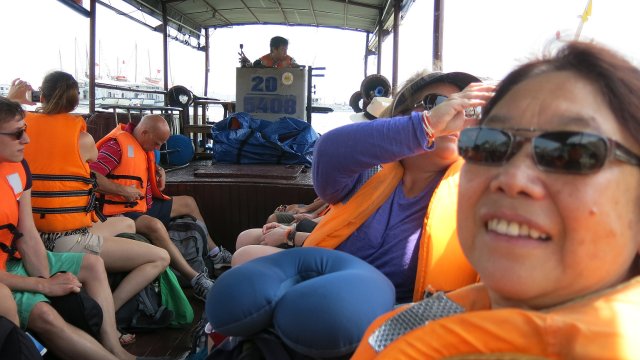 Passing other Junks and smaller craft in the Bay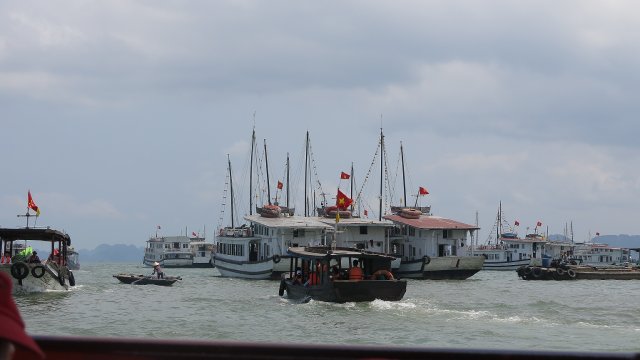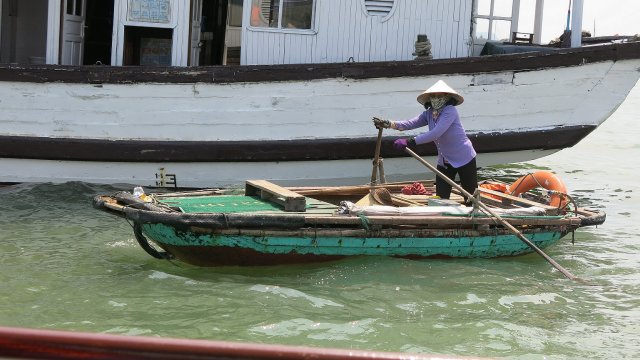 Approaching our Junk: The Star Fish Cruiser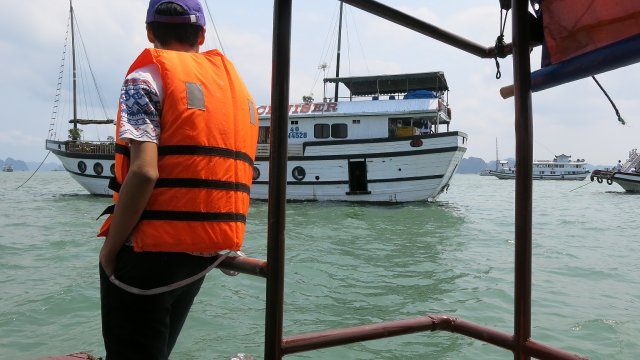 On board the Star Fish Cruiser at last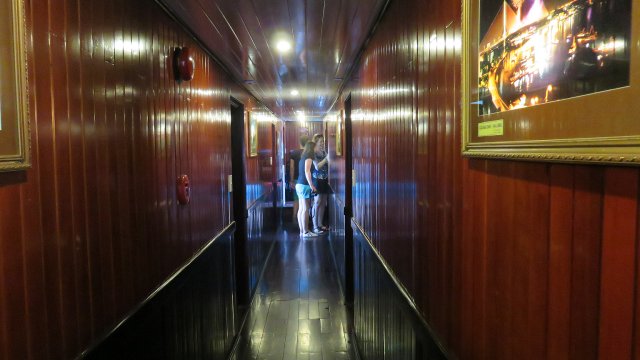 MORE VIETNAM IX PHOTOS IN THE
OUTTAKES SECTION

Copyright 2015
Bill and Sue-On Hillman
hillmans@wcgwave.ca