Bill and Sue-On Hillman: A 50-Year Musical Odyssey
www.hillmanweb.com/book

HILLMAN INDOCHINA ADVENTURE
PART 3

www.hillmanweb.com/indochina/vietnam

PAGE 10:
JUNK VOYAGE ON HA LONG BAY:
Cruise to To Ti Top Island
http://www.hillmanweb.com/indochina/vietnam/v10.html

.

We were pleased to see that the cabins on our junk, the Star Fish Cruiser (also called Bien Ngoc), were very efficient and well provisioned, more than what we expected. We were especially glad to see A/C, power plug-ins, an ensuite bathroom, two push-together single beds, and a good view from the two portholes.

After lunch, we took the tender to Titop Island, one of the bay's many larger outcrops. It was named after the Russian astronaut German Titop on the occasion of his first visit to Halong Bay in 1962. There were +400 steps to a lookout at the top.

We stopped at the platform half-way up to take photos and Beam offered to take shots of the two of us with the scenic bay and beach as a backdrop. The view of the bay was beautiful - lots of junk boats - with a small sandy beach for swimming. Not many went swimming as the beach was small and the water was fairly shallow out to the buoy. But we did splash around for awhile to cool off and enjoyed the fine white sand.

Before moving on to the Hidden Lagoon our tender made a detour back to our mother ship.

Time to settle in to our cabin in the Star Fish Cruiser before our lunch was served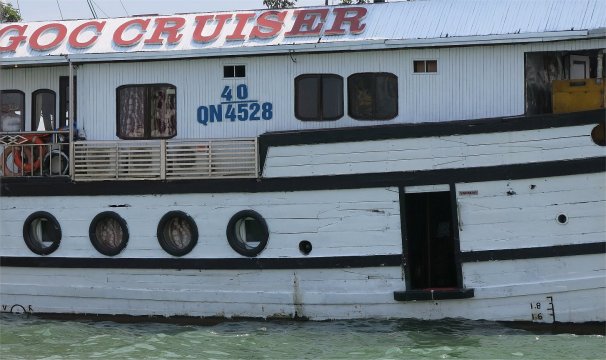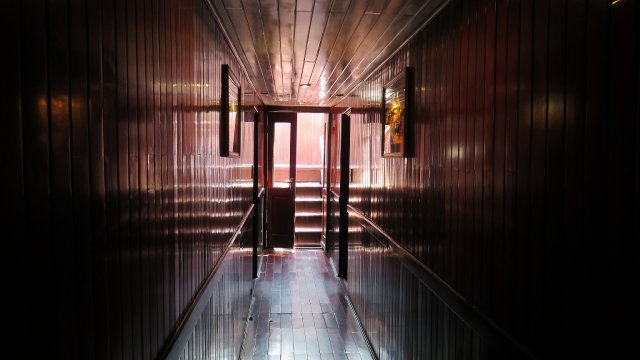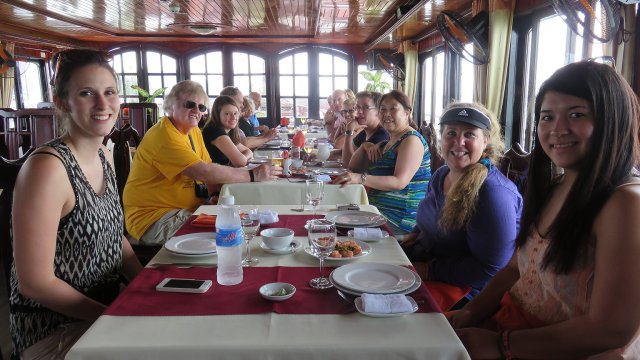 Another chance to view the wonders of the Bay on our way to Titop Island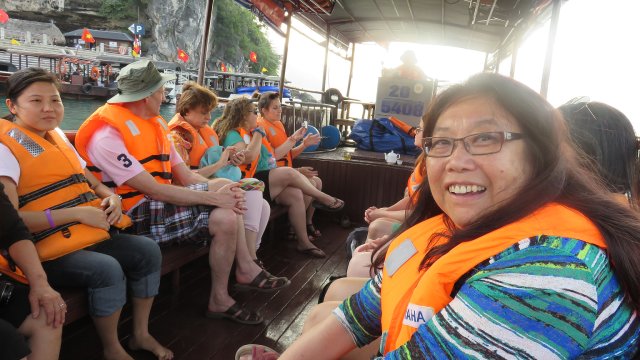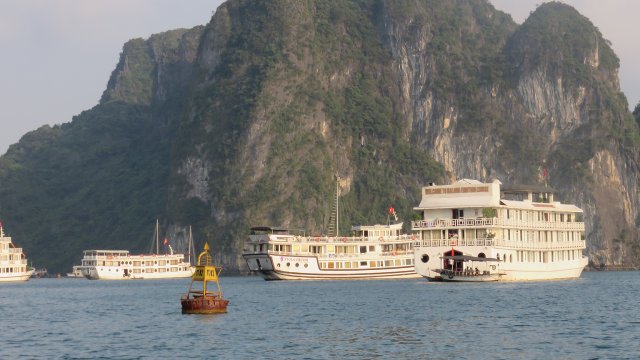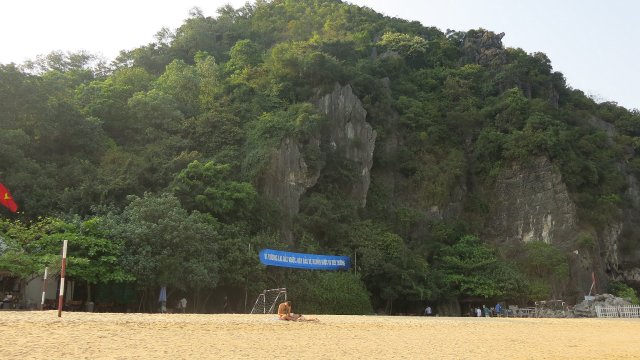 After docking, Beam introduced us to the island's attractions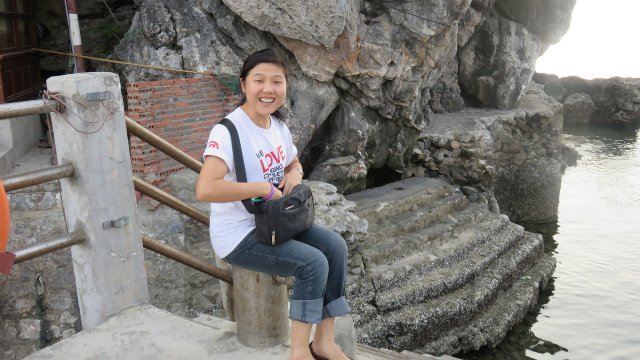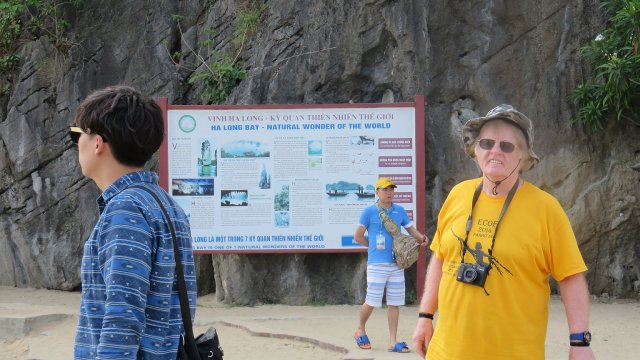 One of Titop's main attractions is the +400 jungle-lined stone steps to the scenic lookout pagoda


A spectacular view of just a small part of Halong Bay from Titop Island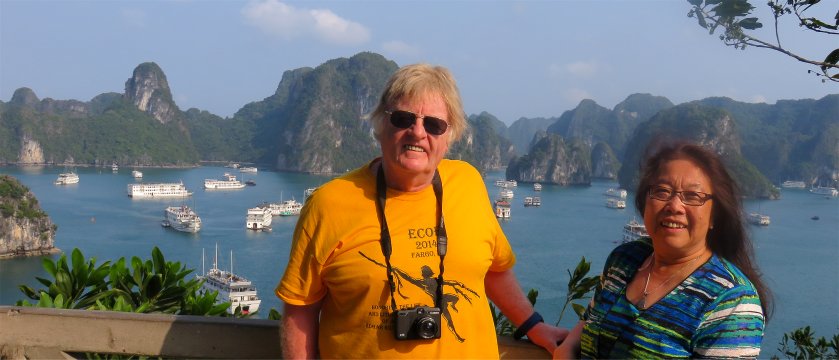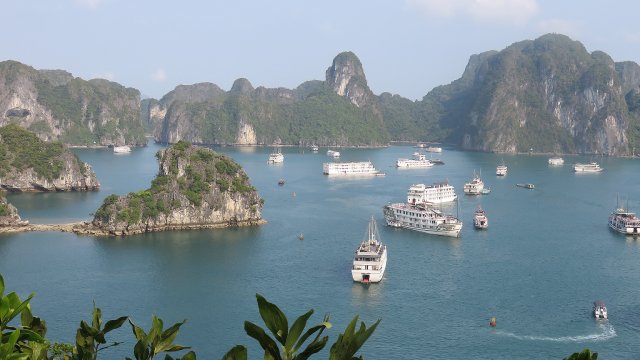 Descending to the beach to cool off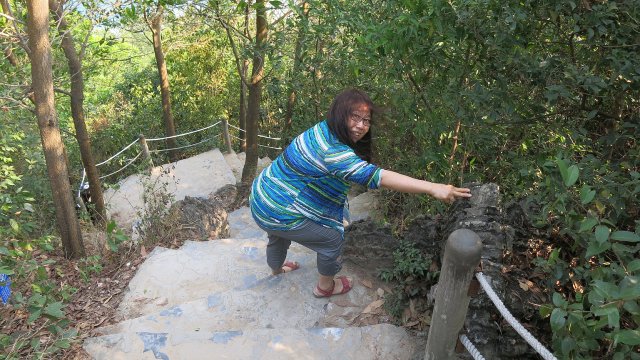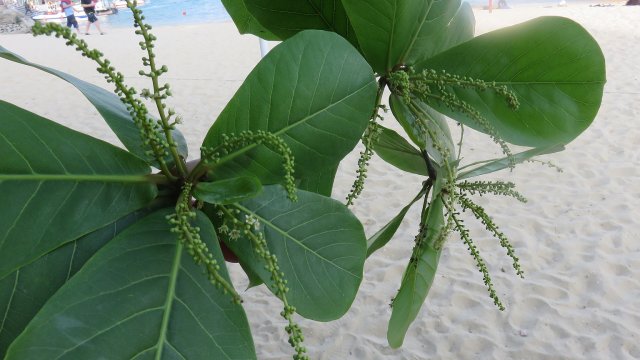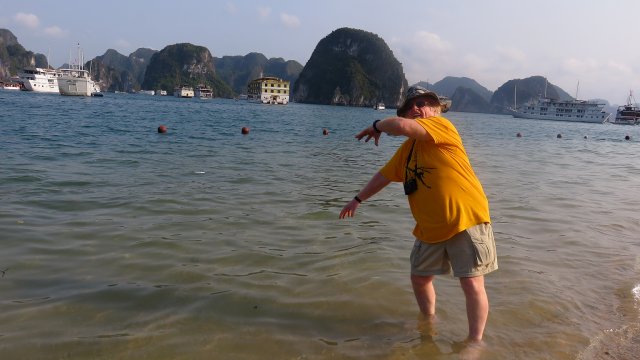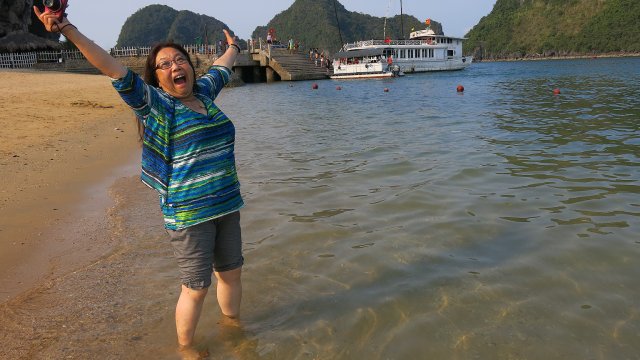 Taking time to browse along the beach-side shops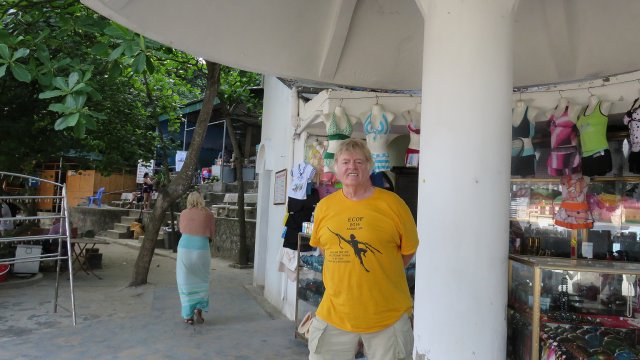 Another to see more of the Bay on our way back to our anchored junk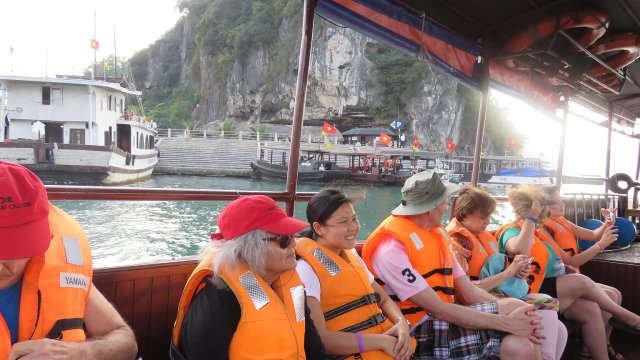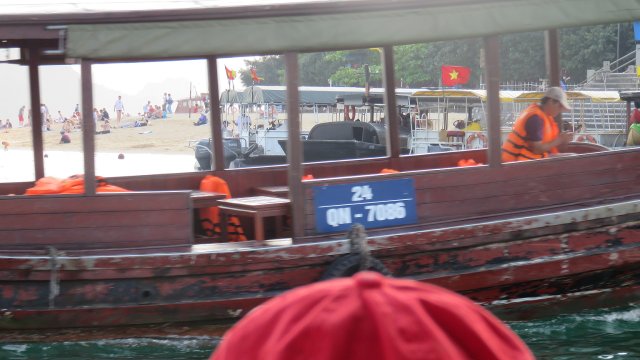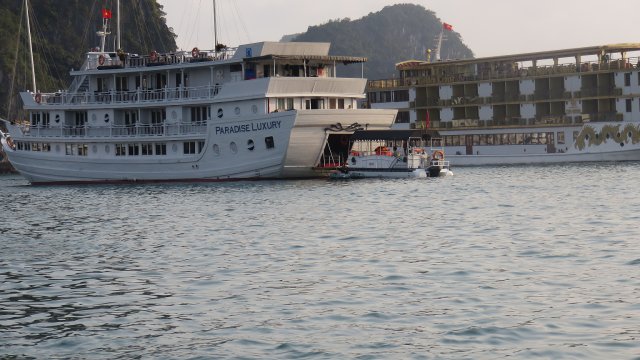 Our Bien Ngoc - Star Fish Cruiser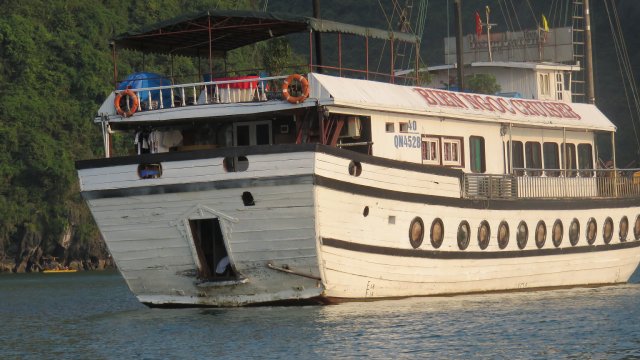 MORE VIETNAM X PHOTOS IN THE
SUPPLEMENTARY SECTION

Copyright 2015
Bill and Sue-On Hillman
hillmans@wcgwave.ca