Bill and Sue-On Hillman: A 50-Year Musical Odyssey
www.hillmanweb.com/book

HILLMAN INDOCHINA ADVENTURE
PART 3

www.hillmanweb.com/indochina/vietnam

PAGE 20:
Hue Imperial City Citadel II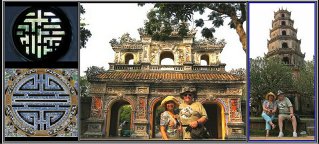 Temples ~ Pagoda

http://www.hillmanweb.com/indochina/vietnam/v20.html
After touring the complex for an hour, we walked to the Tien Mu Pagoda with a temple and monastery close by. It was a hot and humid day, and we were starting to wilt. We passed numerous temples on our walk to the Pagoda.

We saw several monks, and a story of how one of them set himself on fire. He took a long time to die, and eventually they cremated his remains. However, his heart would not burn, and it is being kept in a secret place. The monk died as protest against the government. The president at that time was then assassinated by the CIA, and JFK was also assassinated... Conspiracy all linked to the monk?

On the way back to our bus we stopped at some of the small market stalls -- a chance to purchase and eat refreshing pomelo and durian fruit.
Click for larger full-screen images

Moving along to the Temple and Pagoda attractions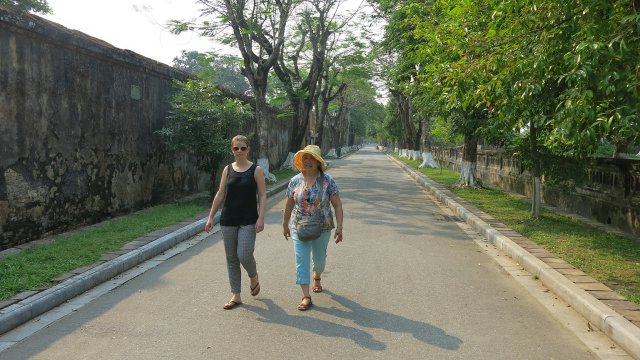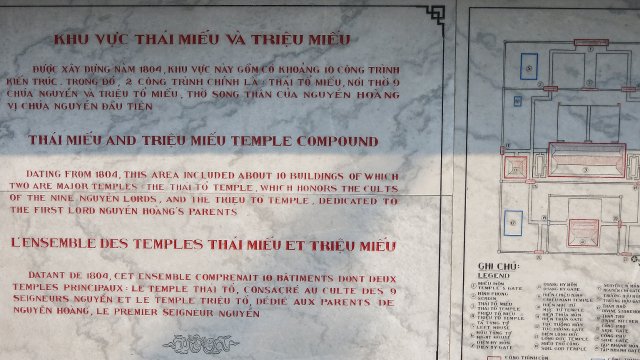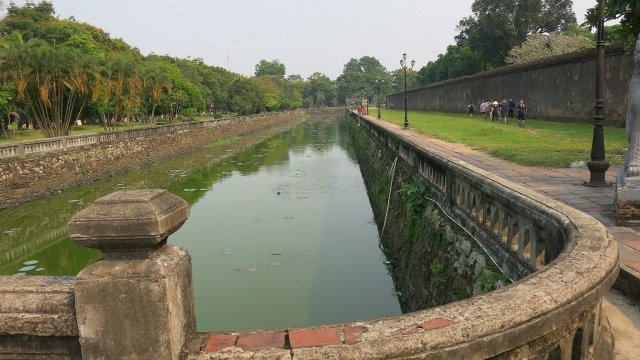 Renovation project in the works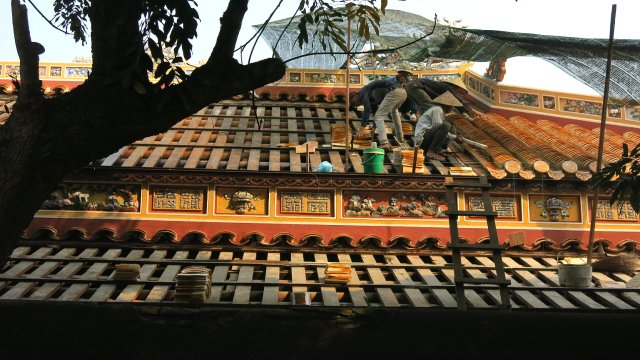 Royal Treasury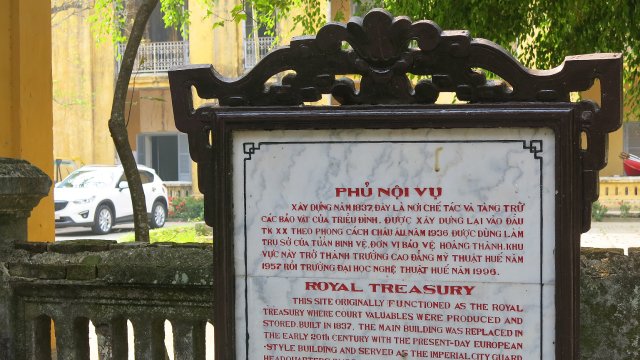 A visit to the small market stalls on the way to our bus
A chance to purchase and eat pomelo and durian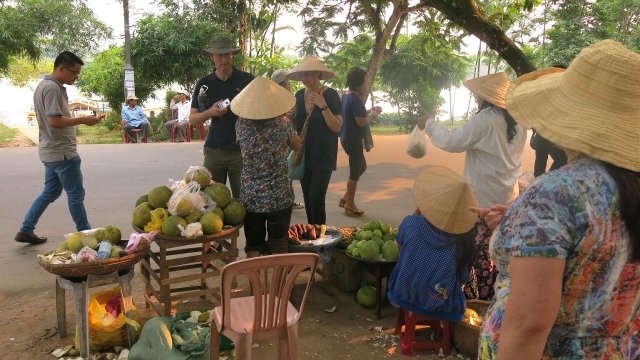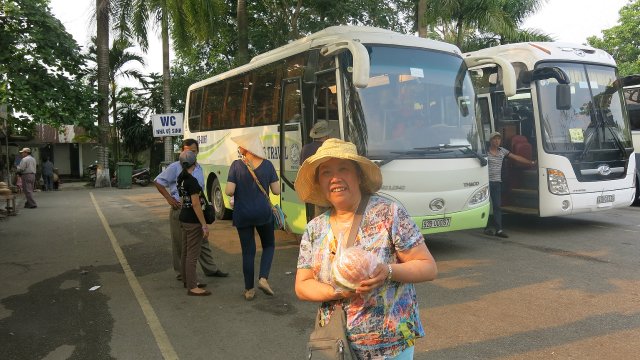 MORE VIETNAM XX PHOTOS IN OUR
Supplementary Photo Gallery 1
Supplementary Photo Gallery 2


Copyright 2015
Bill and Sue-On Hillman
hillmans@wcgwave.ca