Bill and Sue-On Hillman: A 50-Year Musical Odyssey
www.hillmanweb.com/book

HILLMAN INDOCHINA ADVENTURE
PART 3

www.hillmanweb.com/indochina/vietnam

PAGE 29: ON THE ROAD AGAIN
Hoi An to Da Nang

http://www.hillmanweb.com/indochina/vietnam/v29.html
We left our Hoi An hotel at 9:30 am via bus for a 45 minute trip to Da Nang airport. The plane was to take off at noon for a 1.5 hour flight to Saigon.

Da Nang is one of the major port cities in Vietnam and is situated on the coast of the Eastern Sea, at the opening end of the Hàn River. It is the commercial and educational centre of Central Vietnam, with a well-sheltered, easily accessible port; its location on the path of National Route 1A and the North–South Railway makes it a hub for transportation. It is located within 100 km of several UNESCO World Heritage Sites, including the Imperial City of Hue, the Old Town of Hoi An, and the My Son ruins.

The Marble Mountains are rocky limestone outcrops jutting out of the beach just south of Da Nang. Paths lead to the top of the forested cliffs, affording spectacular views of Non Nuoc Beach and the South China Sea. The caves nestled in the cliffs were originally inhabited by the Cham people. There are numerous pagodas among the caves. The Marble Mountains are home to various artisans producing sculpture and artwork at its base at Non Nuoc Village. Non Nuoc Beach is a white sandy beach on the outskirts of Da Nang is renowned for both its spectacular beauty and for its history as an R&R destination for American troops during the Vietnam War, when it was known as "China Beach".

Da Nang International Airport, located at the center of the city, is the third largest international airport in Vietnam. The airport was known as Da Nang Air Base during the Vietnam War, during which time it was described as the world's busiest airport.
Click for larger full-screen images

Leaving Hoi An ~ North to Danang



Marble Statuary for sale near the Marble Mountains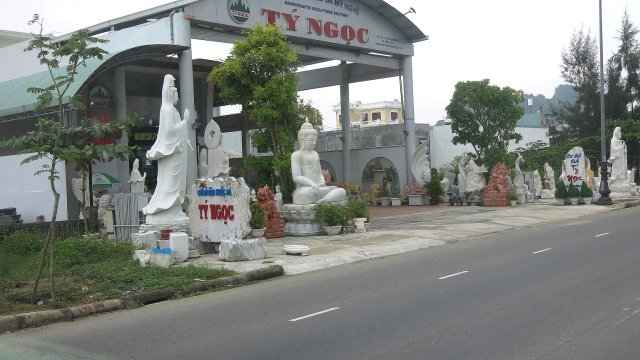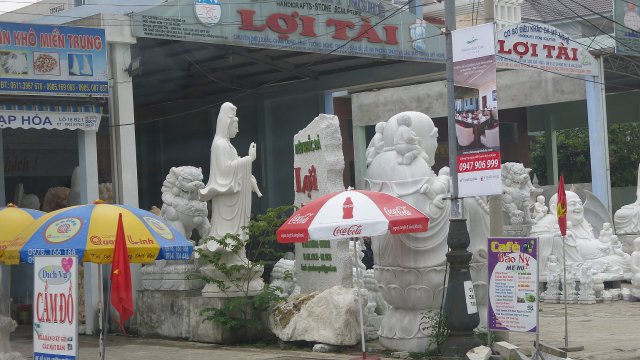 Marble Mountains with their caves, pagodas, elevator, forests, and marble quarries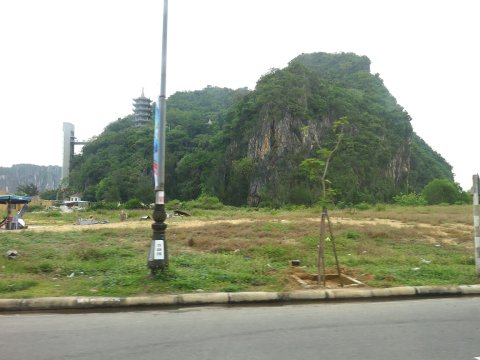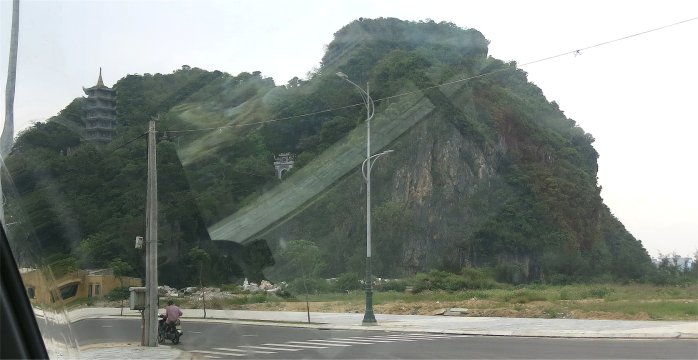 Exclusive Clubs and Resorts near the Beach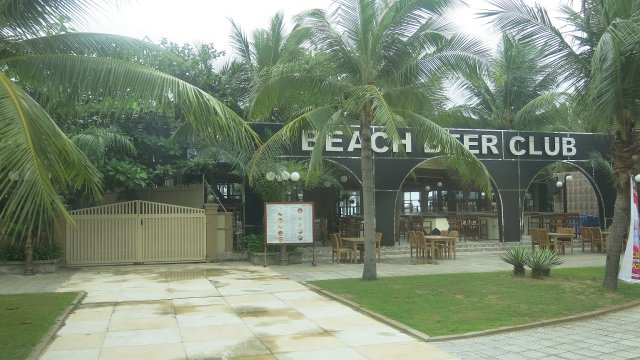 Famous China Beach (Non Nuoc Beach)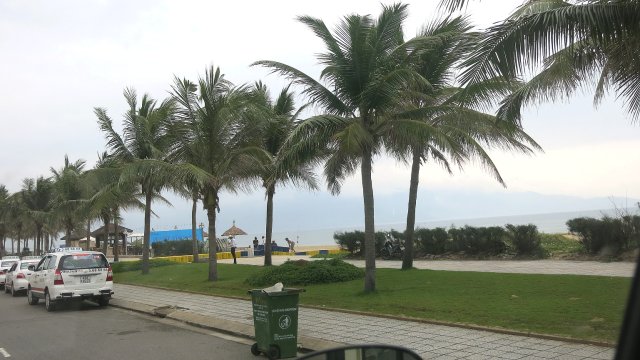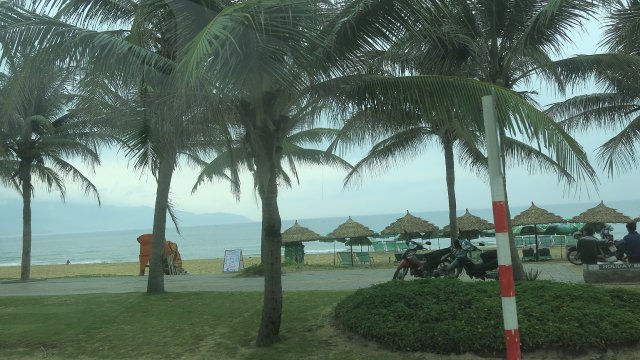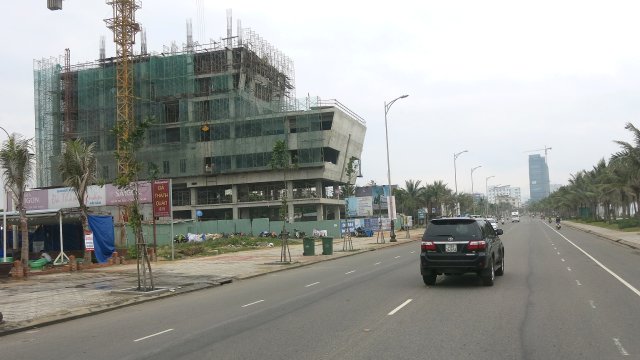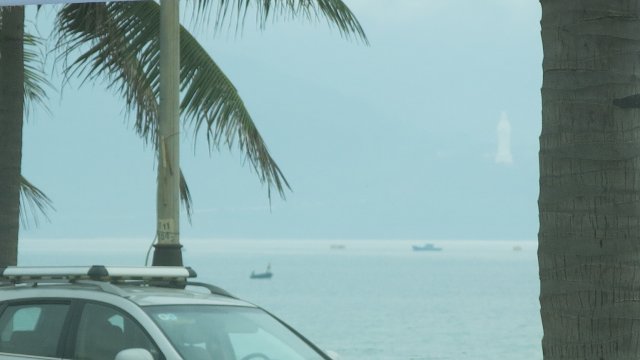 Danang Bridges over the Han River and Skylines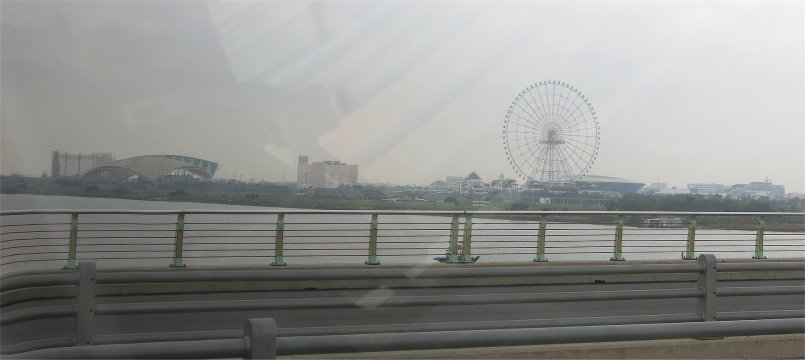 The Dragon Bridge in the distance.
The bridge was designed and built in the shape of a dragon. It breathes fire each Saturday and Sunday night at 9pm.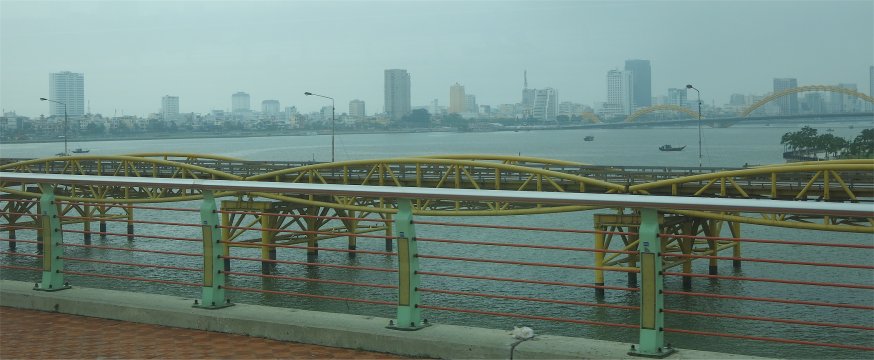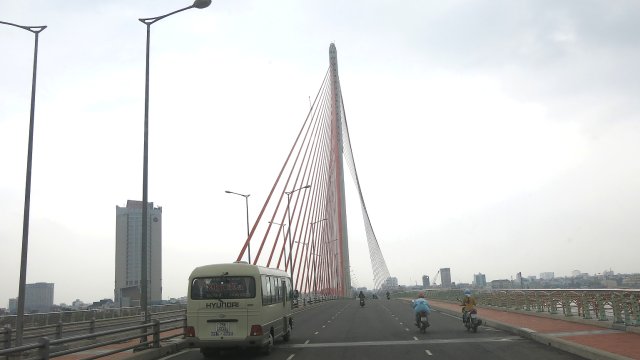 Da Nang Military Museum with US aircraft and tanks on display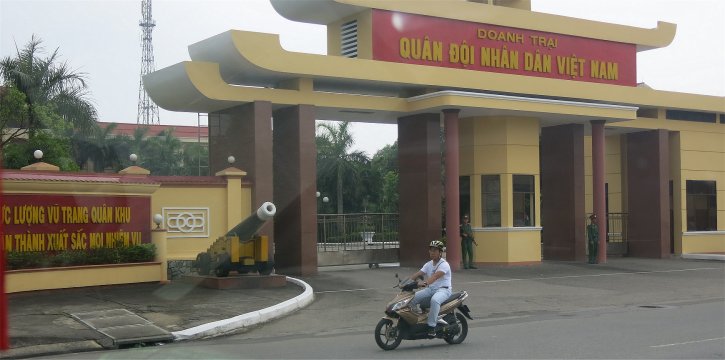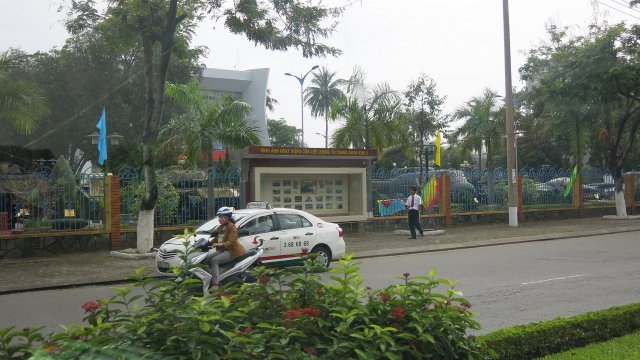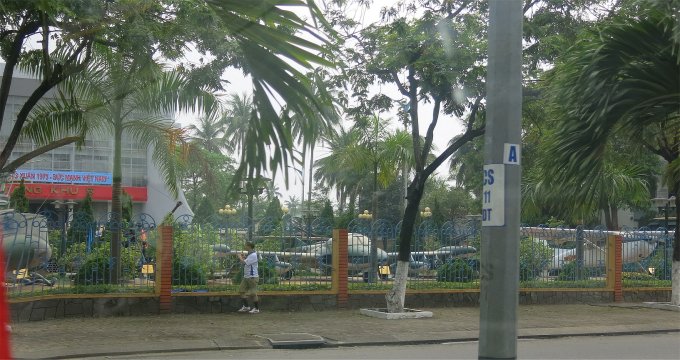 Approaching Da Nang International Airport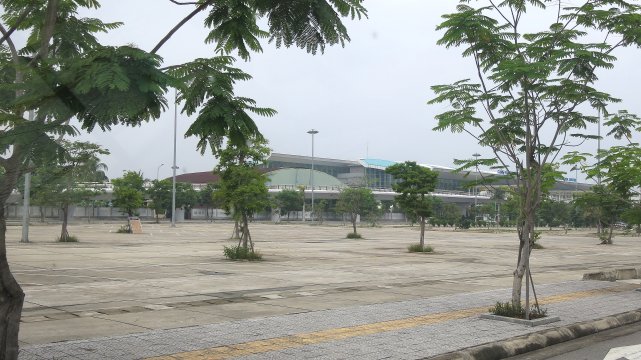 MORE VIETNAM XXIX PHOTOS IN OUR
XXIX Annex Photo Gallery I



TO MAIN INDOCHINA PAGE
Copyright 2015
Bill and Sue-On Hillman
hillmans@wcgwave.ca