Bill and Sue-On Hillman: A 50-Year Musical Odyssey
www.hillmanweb.com/book

HILLMAN INDOCHINA ADVENTURE
PART 3

www.hillmanweb.com/indochina/vietnam

PAGE 30: WINGS:
Da Nang to Saigon

http://www.hillmanweb.com/indochina/vietnam/v30.html
We arrived at Da Nang airport well before our plane's noon departure for Saigon. Since we had a bit of a wait in the airport lounge and as we wouldn't eat until supper time, we opted to split a Whopper meal (Yeah... Burger King... easier to handle than soup!) before we boarded the plane. We knew it was going to be a challenging flight as there were many babies and really young kids. The crying, screaming , and barfing started even before the plane got off the ground!

It was a short flight but Sue-On was able to grab a few winks while Bill took many aerial photos of the airports, cities and countryside. Da Nang airport had been a major airport for the American military during the war. The many concrete aircraft shelters were still in evidence. We had great views of Da Nang and Saigon from the air, both of which were very modern cities. The countryside was intensively farmed with endless fields of rice and other crops.

Saigon was very impressive from the air - sprawling high rise buildings and lush vegetation. The temperature on the ground was a humid 35 degrees. It was a shock to step off the air conditioned plane onto the steaming tarmac to catch the shuttle which bussed us to the terminal. Tan Son Nhat Airport is the largest airport in Vietnam. Our G-Adventures bus was there to pick us up and take us into bustling Saigon.
Click for larger full-screen images

Arrival at Danang International Airport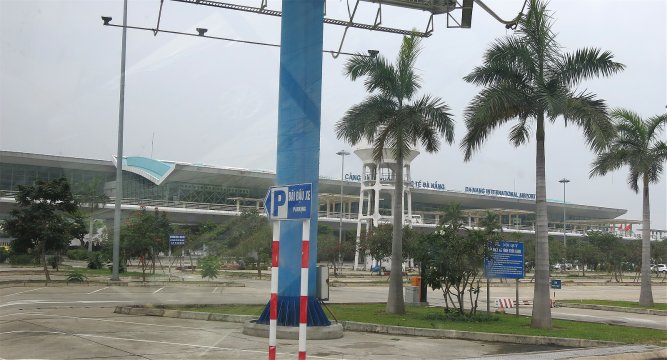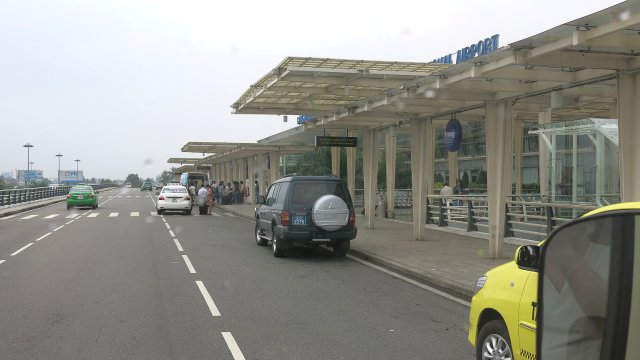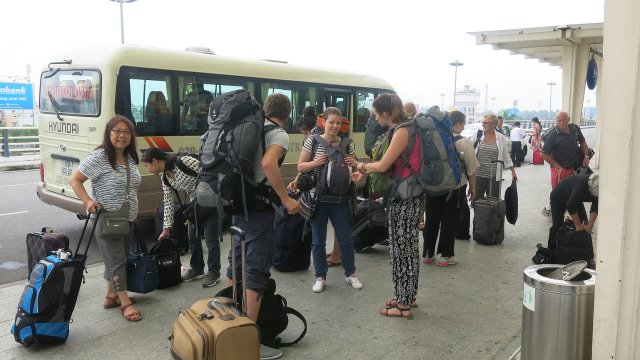 In the Queue to pick up flight tickets to Saigon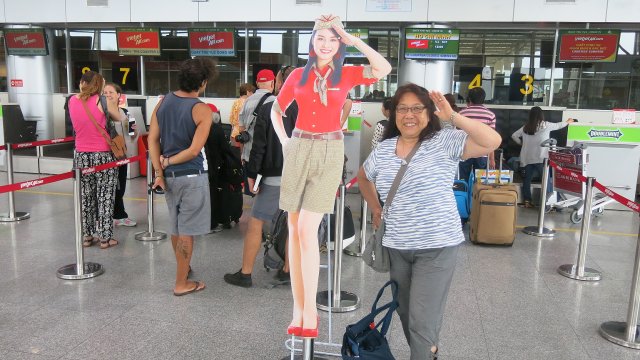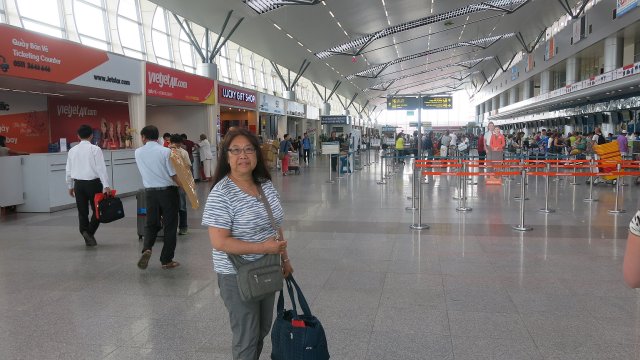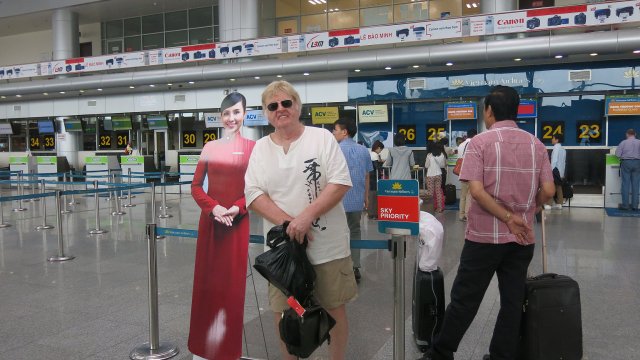 Views from the upper lounge area of the terminal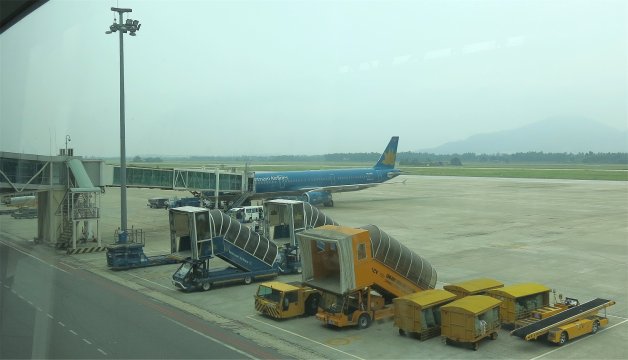 Sue-On and Beam seated among various members of the flight crews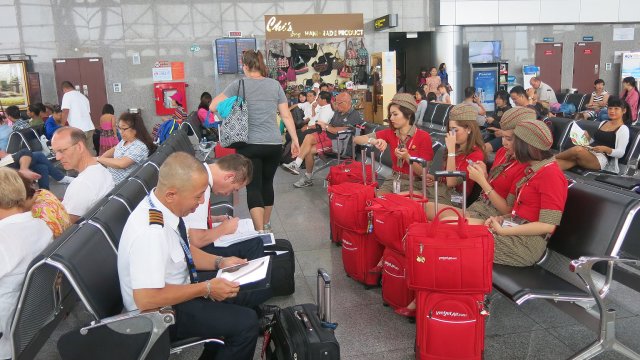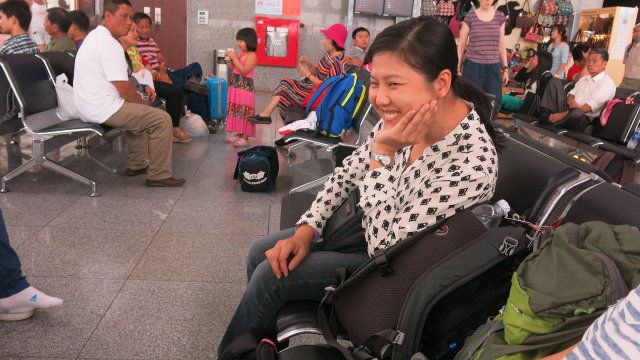 Taking a Burger King snack ~ a taste of back-home food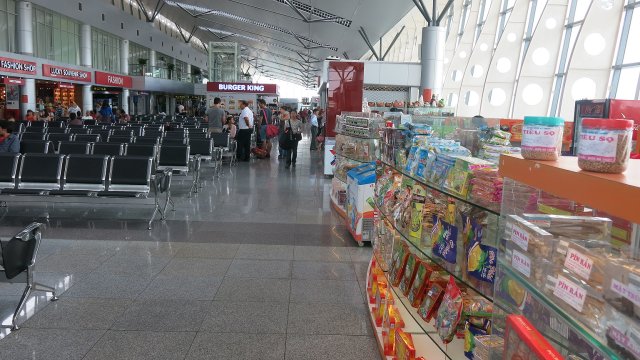 A good view of the concrete aircraft shelters built by the Americans during the war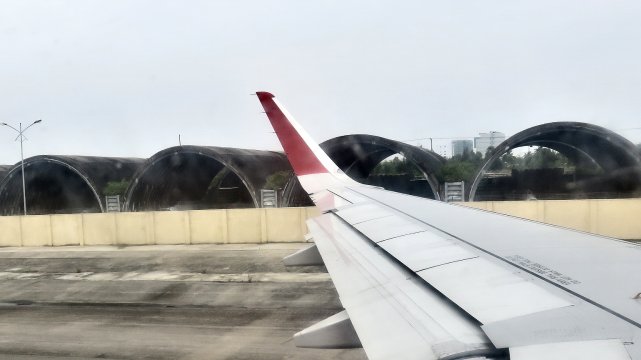 Aerial views of Da Nang ~ agricultural fields and countryside ~ Saigon from the air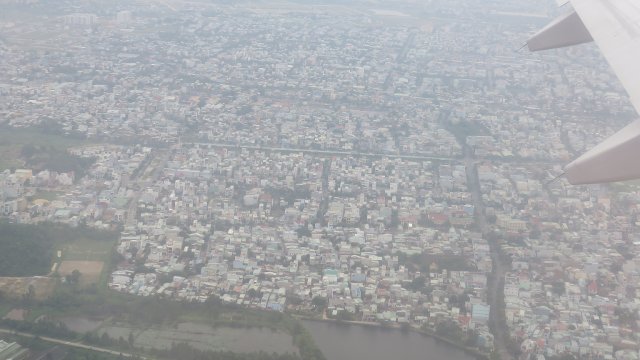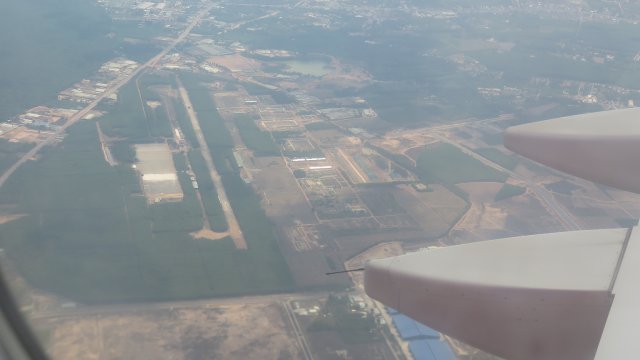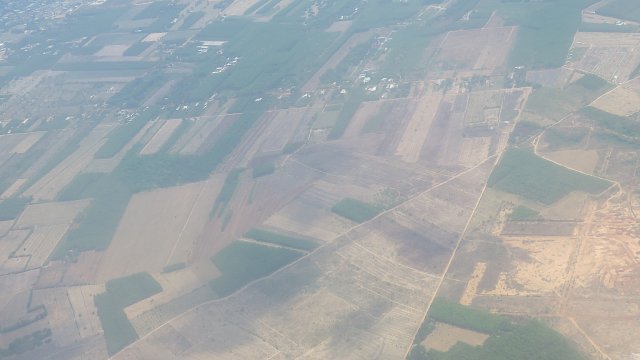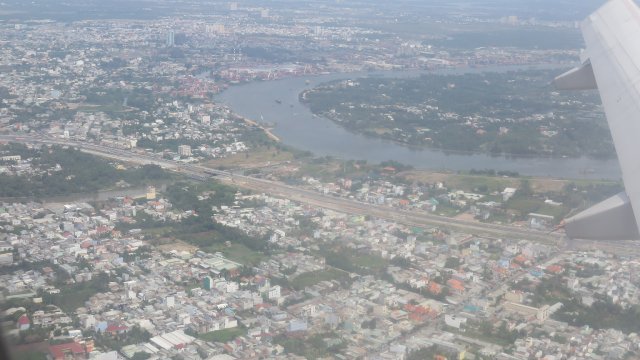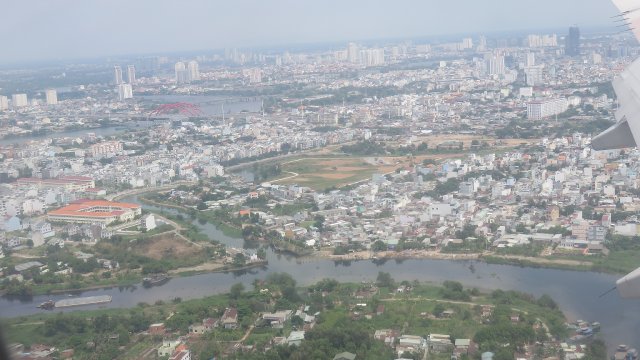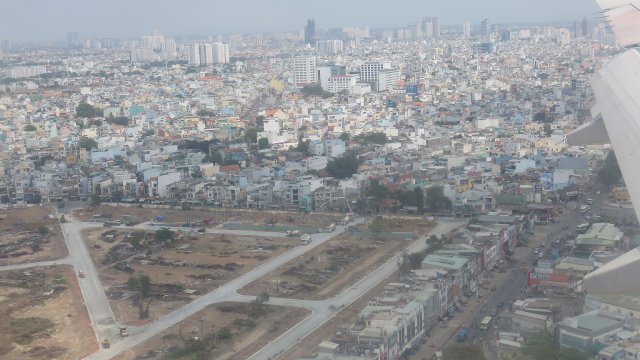 Touchdown at the Saigon Airport ~ Many domestic and international jetliners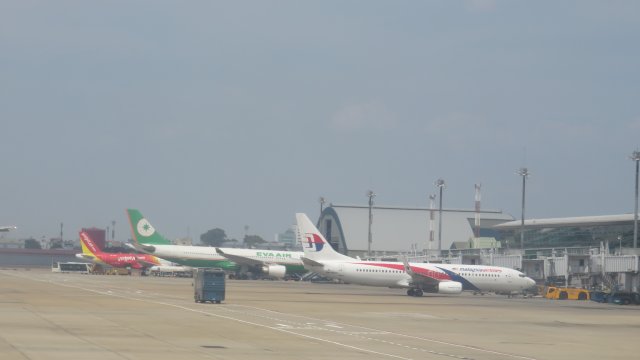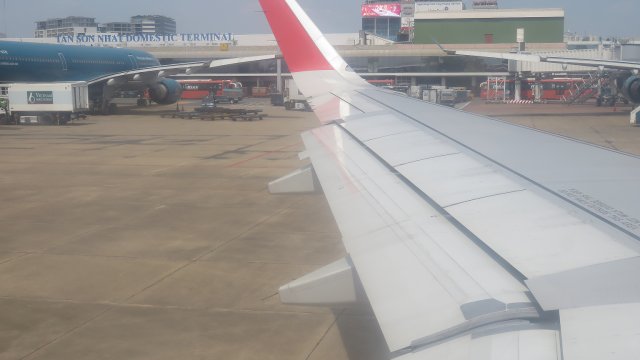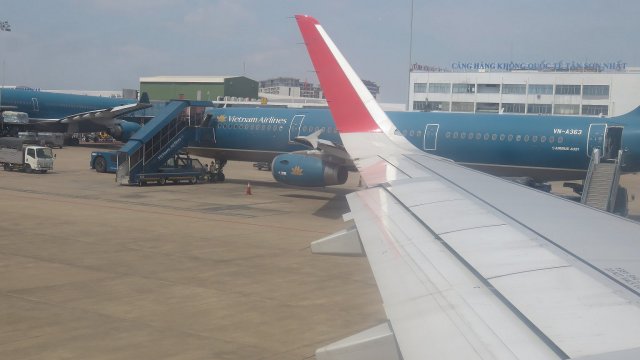 Leaving the Saigon Airport Terminal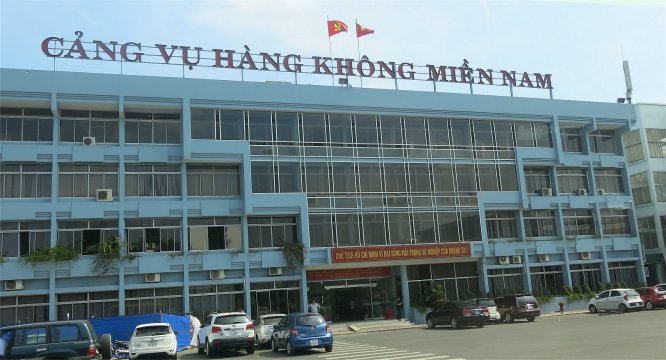 MORE VIETNAM XXX PHOTOS IN OUR
Vietnam XXX Photo Gallery Annex



TO MAIN INDOCHINA PAGE
Copyright 2015
Bill and Sue-On Hillman
hillmans@wcgwave.ca