Bill and Sue-On Hillman: A 50-Year Musical Odyssey
www.hillmanweb.com/book

HILLMAN INDOCHINA ADVENTURE
PART 3

www.hillmanweb.com/indochina/vietnam

PAGE 36:
SAIGON: Dining and R & R

http://www.hillmanweb.com/indochina/vietnam/v36.html
We tried out a sidewalk cafe near our hotel recommened by our local guide, Mr Law. We sat under an awning on rattan chairs, watching a gentle rain where we were served seafood noodles and chicken fried rice with beer and a mango smoothie. Simple but good fare, although they were skimpy with the scampi.

For dessert we crossed over to a bakery/coffee shop recommended by Beam: Gloria Jean's and bought a few bread-like pastries to take back to the room. We took a long way back to the hotel where we caught up with journal writing, e-mails, etc.

For the evening meal we met up with Beam and the rest of our travel group and walked to the M2C Cafe. Orders were placed on the main floor and we were served on the second floor. Bill had pork, mushrooms, and curried rice with an egg on top, while Sue-On had seafood noodles soup. We retired early in preparation for our 8 am departure for the Mekong Delta.
Click for larger full-screen images

Lunch at a Sidewalk Cafe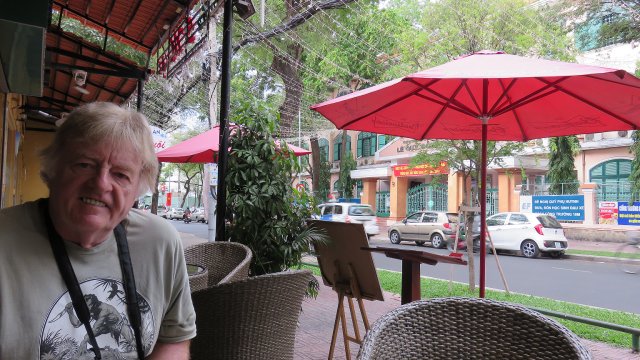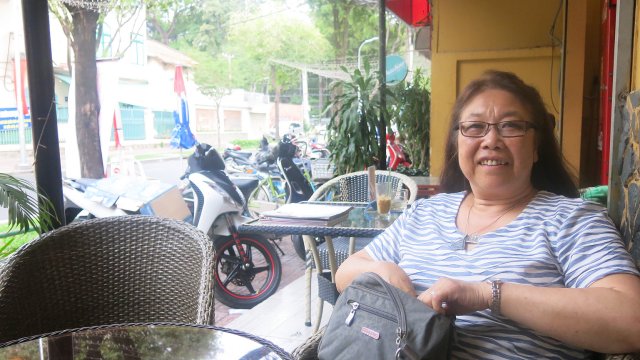 Gloria Jean's Bakery for Dessert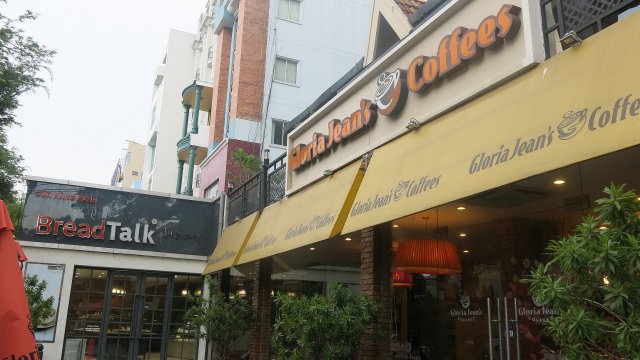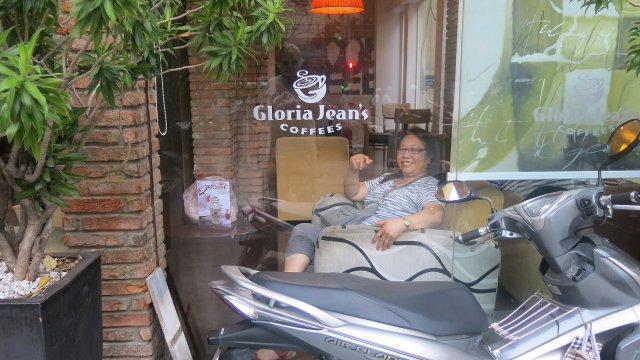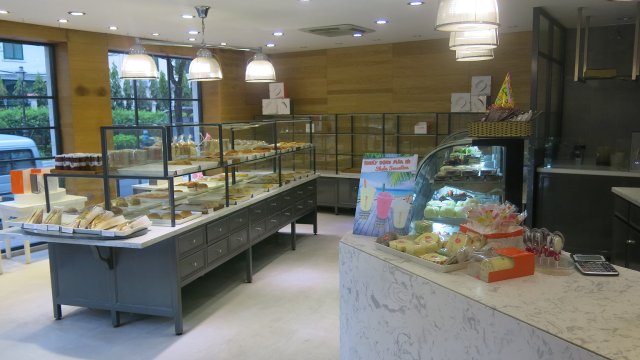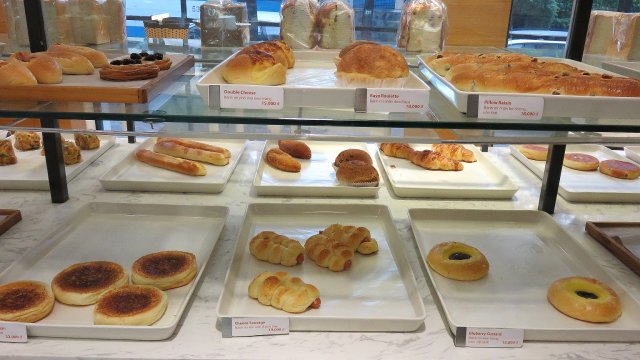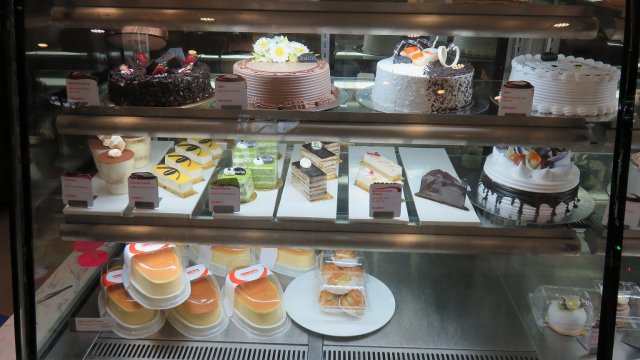 Back to the Golden Rose Hotel
An Afternoon of R & R and Computer Catch-up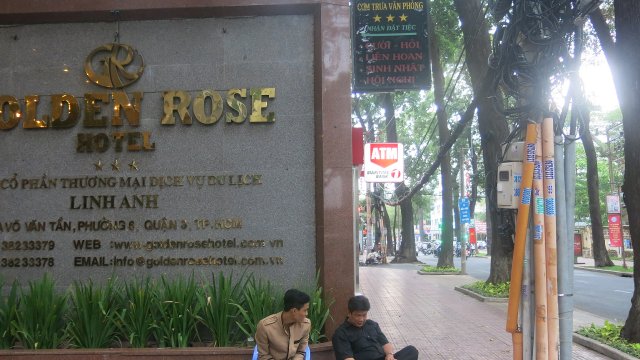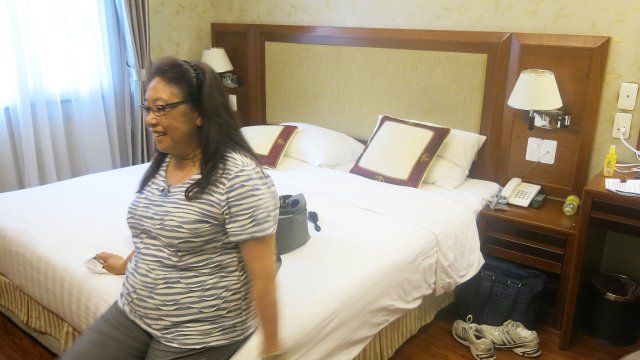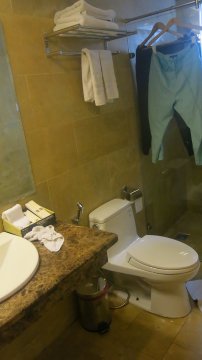 M2C CAFE
Joining our Travel Crew for an Evening Meal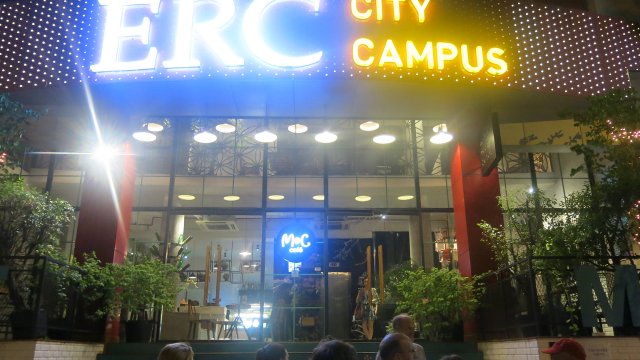 Perusing the Menu
Orders are placed at the lower level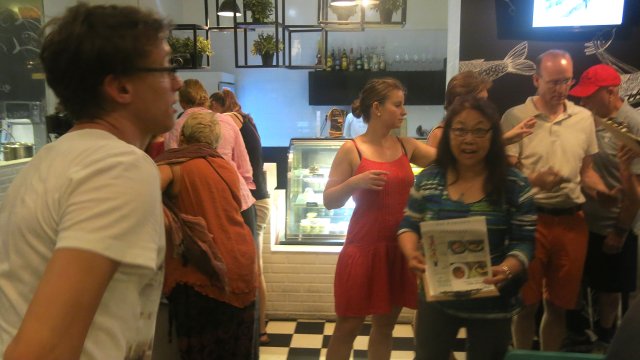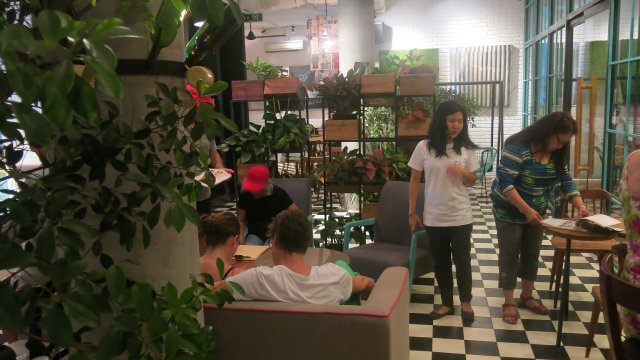 We took the lift to the Upper Level Dining Area
Surrounded by interesting Pop Sculptures and Art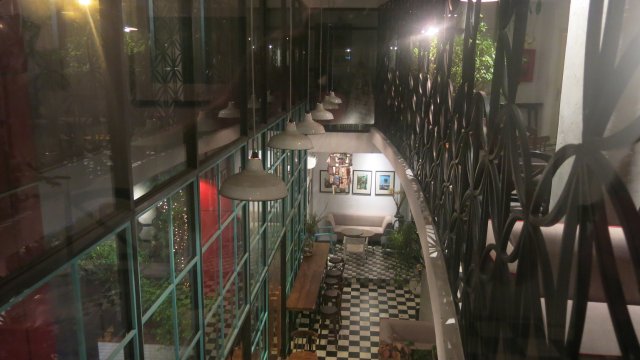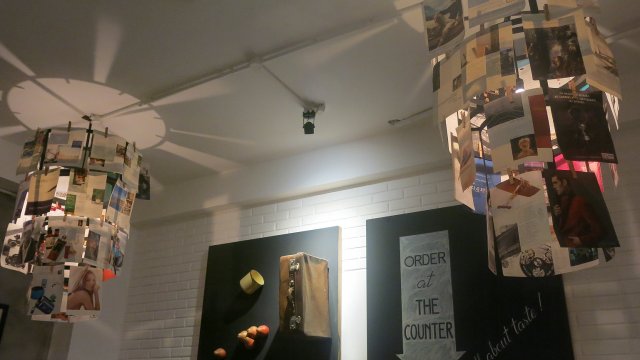 Vietnamese Specialties
The Diners are served a multi-course meal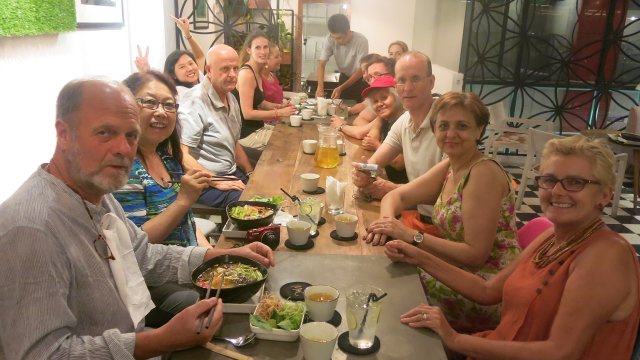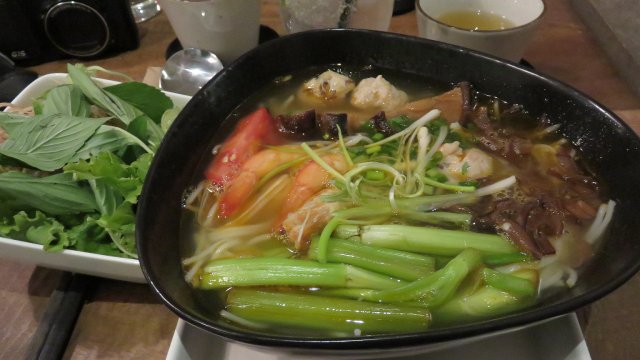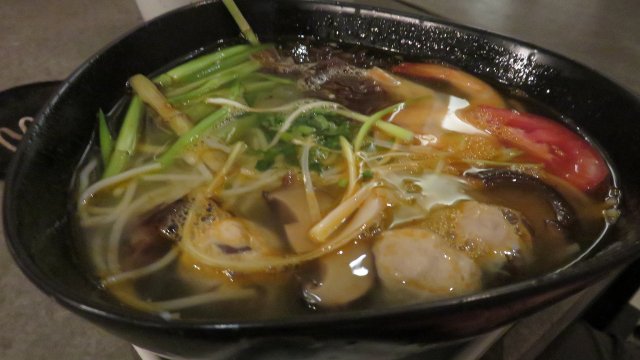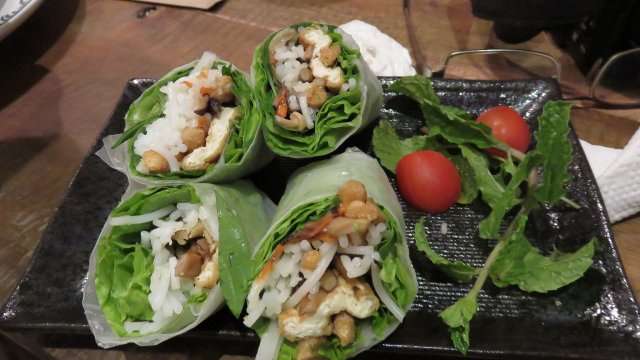 Gathering at the front of the Cafe before strolling back to the hotel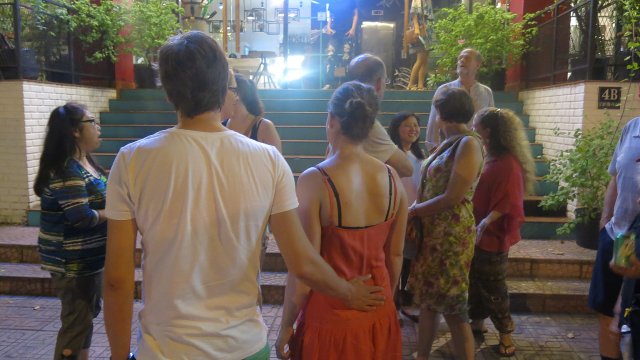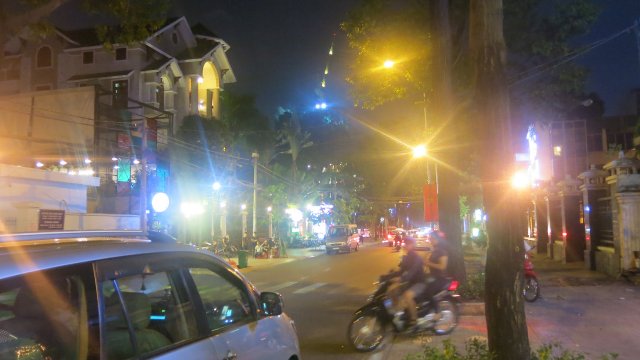 TO VIETNAM CONTENTS




Galleries For This Section
1. R&R Dining ~ 2. Streets ~ 3. Countryside ~ Outtakes
Copyright 2015
Bill and Sue-On Hillman
hillmans@wcgwave.ca