Bill and Sue-On Hillman: A 50-Year Musical Odyssey
www.hillmanweb.com/book

HILLMAN INDOCHINA ADVENTURE
PART 3

www.hillmanweb.com/indochina/vietnam

PAGE 37d:
MEKONG DELTA I
5. Snakes and Bees

http://www.hillmanweb.com/indochina/vietnam/v37d.html
Our next stop was a bee keeping farm where Bill bravely held and examined a palette of hundreds of honey bees. He, and our whole party, were rewarded with servings of natural honey and lime tea along with honey peanut brittle candy and fried banana chips coated with honey. The server girls promoted all the health benefits of Royal Jelly, but we resisted making a purchase. The last treat was a taste of honey wine - quite powerful.

The biggest surprise was saved for last: a long beautifully coloured python. Only the bravest dared to handle and play with the reptile who showed her affection by coiling around our shoulders. Bill had a startled look on his face as "Monty" brazenly squirmed her tail around behind into his buttocks area. Sue-On, not exactly fond of reptiles, got up the courage to wrap the snake over her shoulders and around her neck. Monty was very friendly, but we couldn't put images out of our minds of how such creatures are capable of squeezing the life out of their prey.

We enjoyed looking around the grounds garden area and seeing the collection of caged birds and snakes. There are special farms in other parts of the delta that raise many different varieties of snakes for their meat, for snake wine, and for their "milked" venom that is used for medicinal purposes.
Click for larger full-screen images

A Jungle Oasis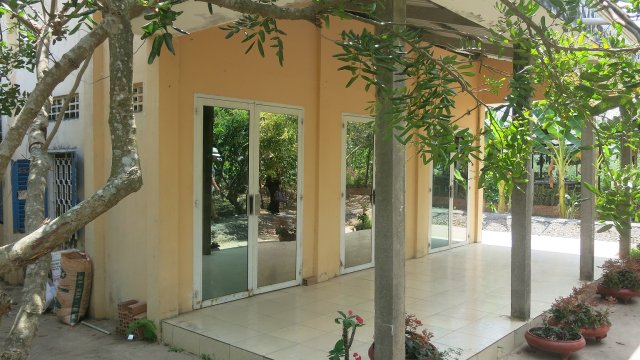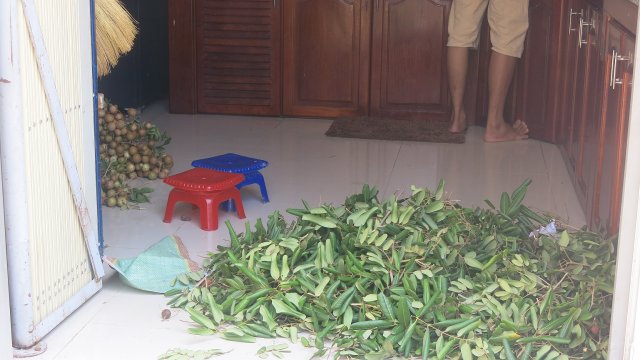 The Bee Farm
A perfect place for a a honey drink and brittle candy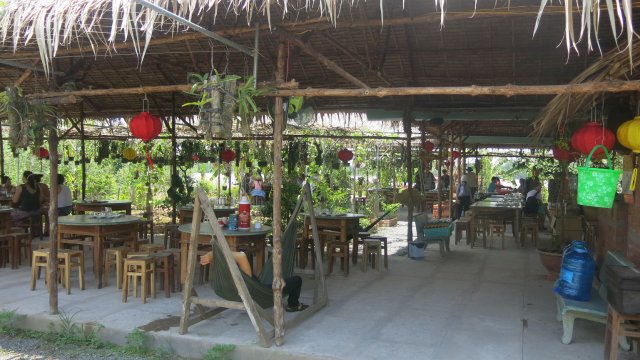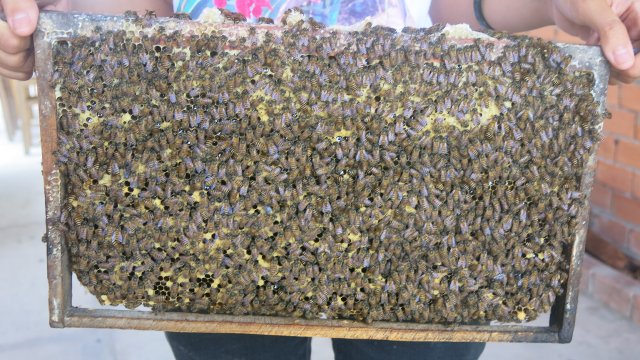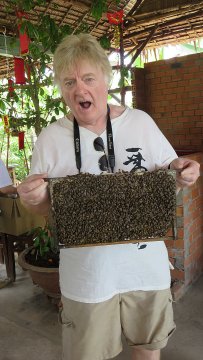 The Intrepid Canadian Snake Charmers meet
Monty the Python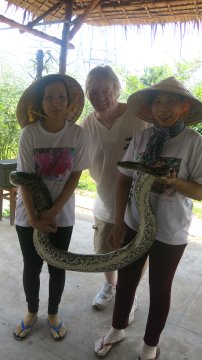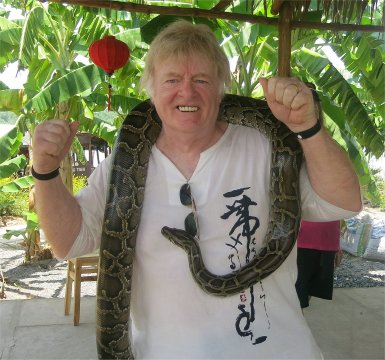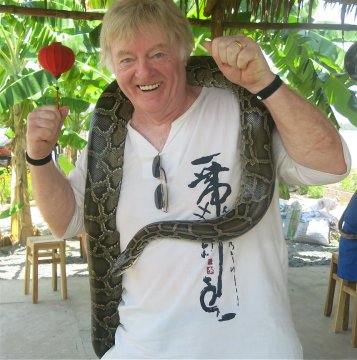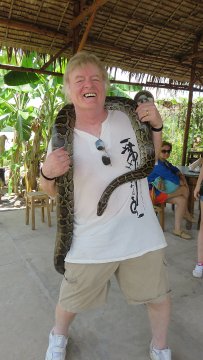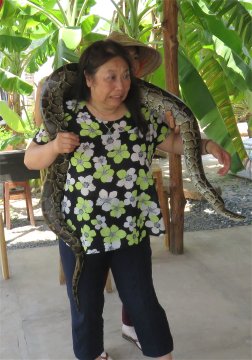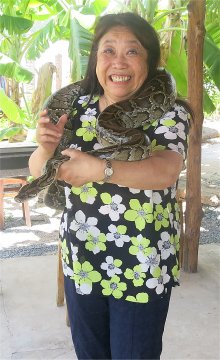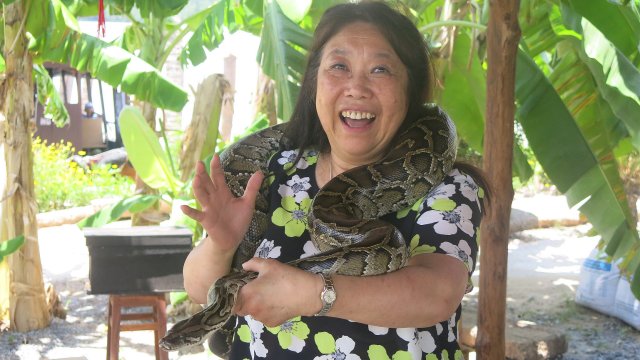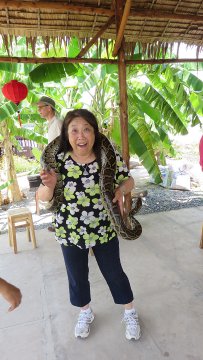 .



Copyright 2015
Bill and Sue-On Hillman
hillmans@wcgwave.ca