Bill and Sue-On Hillman: A 50-Year Musical Odyssey
www.hillmanweb.com/book

HILLMAN INDOCHINA ADVENTURE
PART 3

www.hillmanweb.com/indochina/vietnam

PAGE 38:
MEKONG DELTA II: Island 2 Adventures
1. Coconuts and Cobra Wine

http://www.hillmanweb.com/indochina/vietnam/v38.html
We boarded a small craft and headed to our next island stop. This one featured a cottage industry specializing in making coconut candy and wine.

They demonstrated the whole process of cutting open the coconut shell, chopping and grating the fruit, and then cooking it down to a syrup. This they made into "toffee-like" slabs which they rolled into logs, which were then put onto a template and cut into the regular candy-sized chunks. A team of girls sat at a large table wrapping each candy, first in rice paper and then inside a standard wrapper. After this the candies were prepared for distribution and sale -- the same type of candy that can be bought in most Chinese groceries back home.

We sampled the various flavours of candy -- coffee, durian, ginger, etc. -- and perused the tables covered with other delights for sale. Sue-On resisted buying souvenirs, handicrafts, etc. since we were travelling with only backpacks on our month-long adventure.

Of particular interest to Bill was the wine tasting of various concoctions of coconut whine that they made locally. He couldn't resist the most exotic one. He filled a glass from a big flask that contained the body of a large snake -- Cobra Wine. Upon closer look we saw a scorpion in the snake's mouth. It all made for a unique flavour . . . and experience.
Click for larger full-screen images

Short Jaunt Across the Waters to the Next Island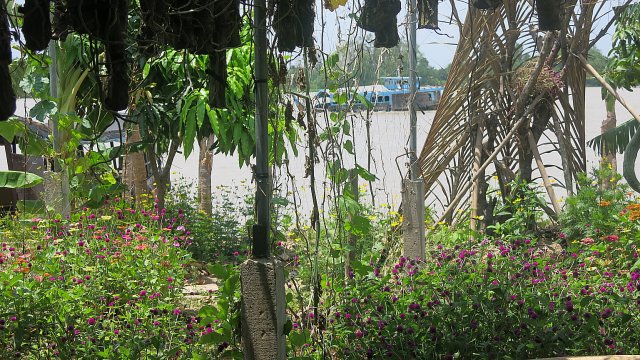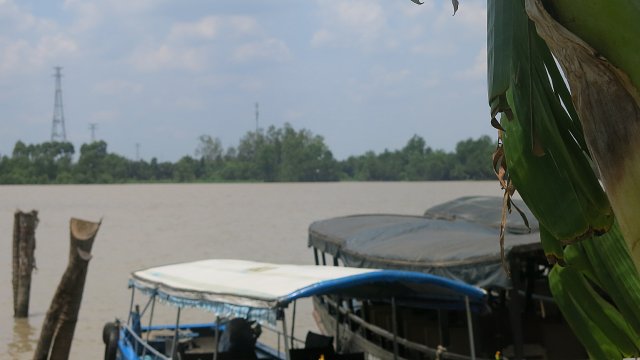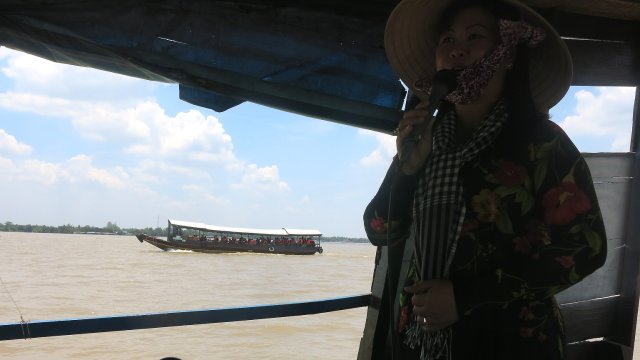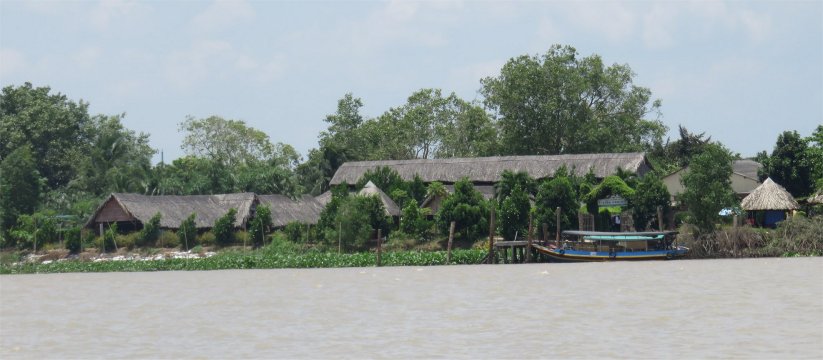 Our local guide leads us to the Coconut Candy and Cobra Wine Factory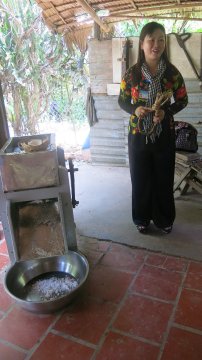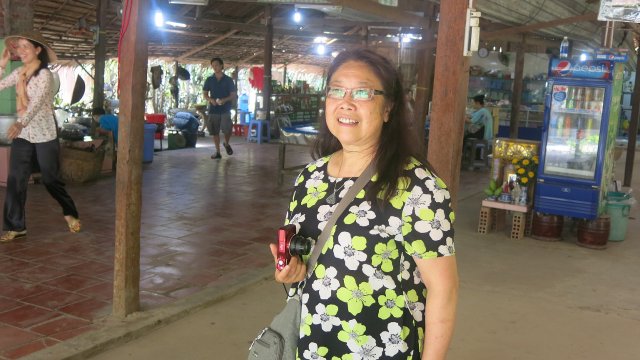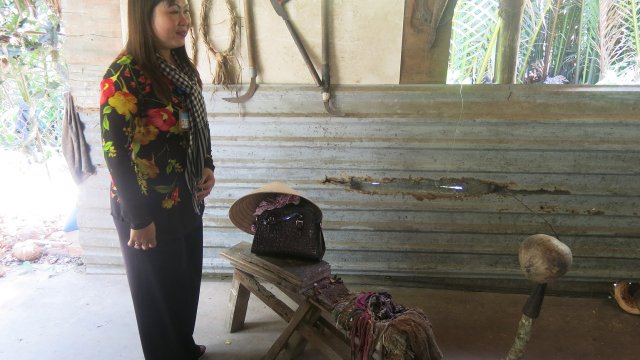 Broiling the Coconut and Sugar into a Candy Elixir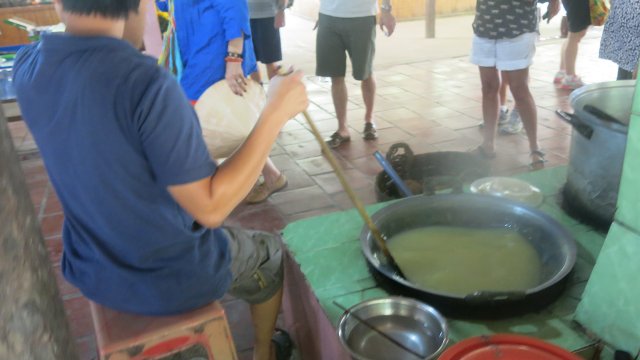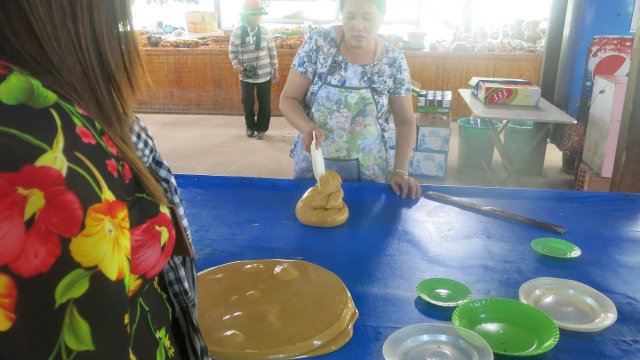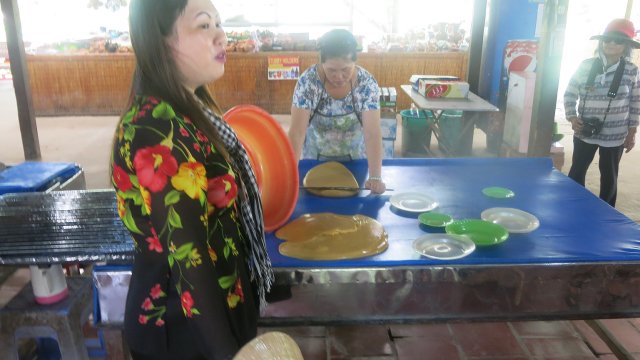 Girls molding and wrapping the Coconut Candies for tourist sale and export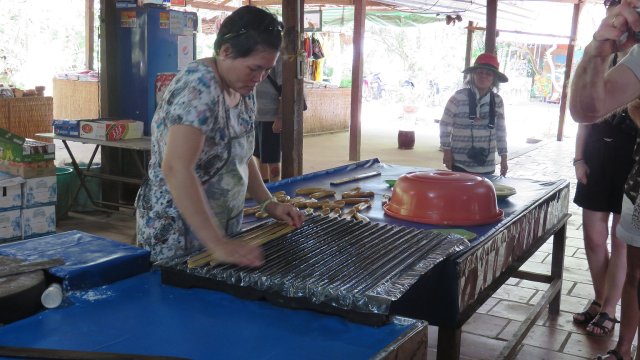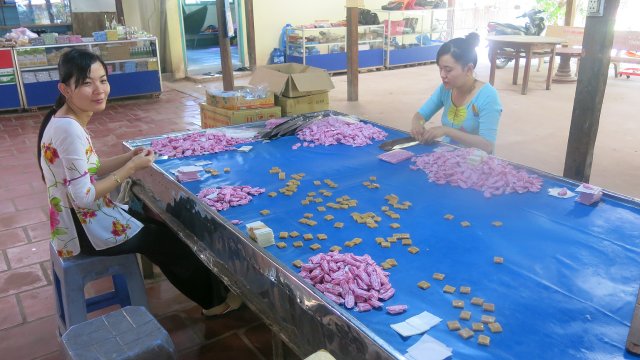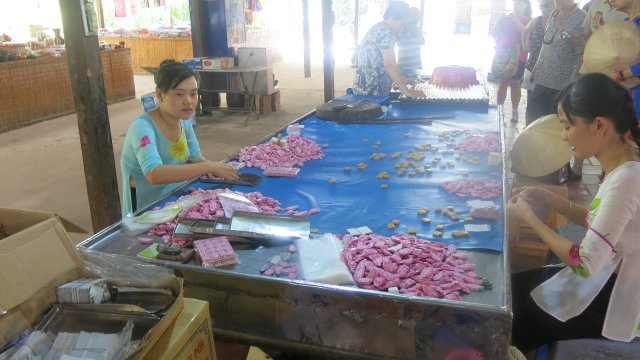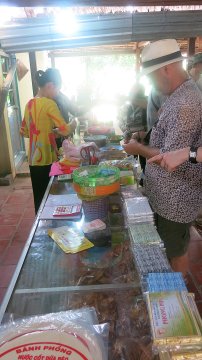 Bill sampling the Candies and Cobra Wine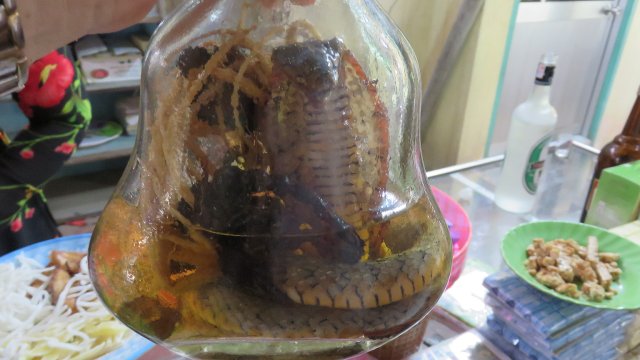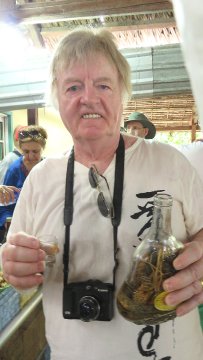 Local Handicrafts and Candy on display for sale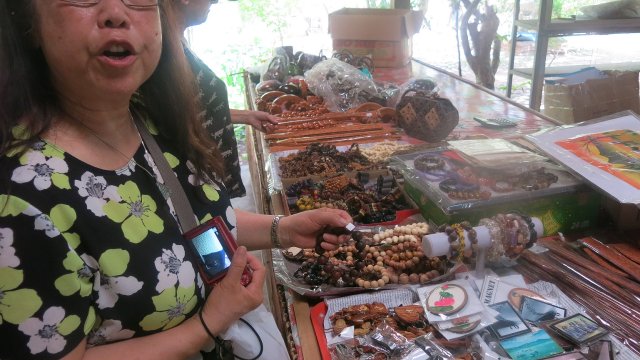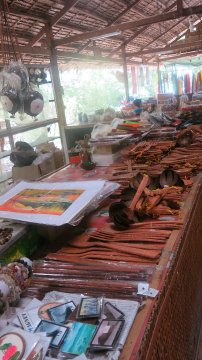 Back to the Jungle for the next adventure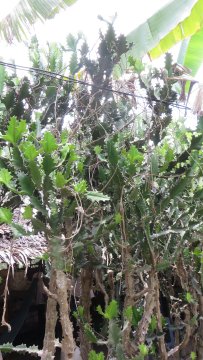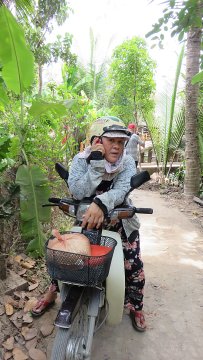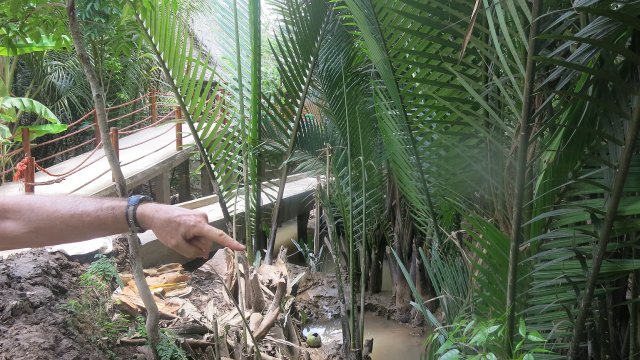 .



Copyright 2015
Bill and Sue-On Hillman
hillmans@wcgwave.ca