Bill and Sue-On Hillman: A 50-Year Musical Odyssey
www.hillmanweb.com/book

HILLMAN INDOCHINA ADVENTURE
PART 3

www.hillmanweb.com/indochina/vietnam

PAGE 39:
MEKONG DELTA TO SAIGON
Back to Ho Chi Minh City

http://www.hillmanweb.com/indochina/vietnam/v39.html
The road trip back to Saigon provided a great chance to take in all the roadside activity and attractions . . . and to preserve memories through photos. It's also fascinating to see the great variety of cargoes on the motorbike which make up the majority of traffic in most of these Asian countries: passengers, musical instruments, goods for sale, pets, whole families, food goods, stacks of tires, plants and entire sales kiosks.

We saw very few police and very few accidents on Asian roads and streets. This was one motorbike accident we saw.

Yesterday we saw stage set-ups and sound checks at the War Museum and at numerous parks around Saigon for the 40 Year Commemoration of Vietnam Reunification. On our return today we saw them putting the final touches on bleachers and stages. There were also posters, signs and banners everywhere announcing the event.
Click for larger full-screen images

Views from the Windshield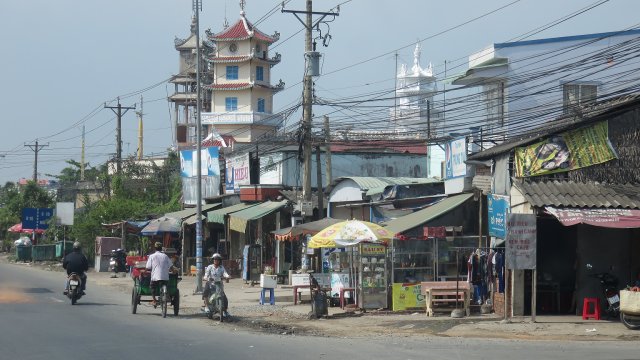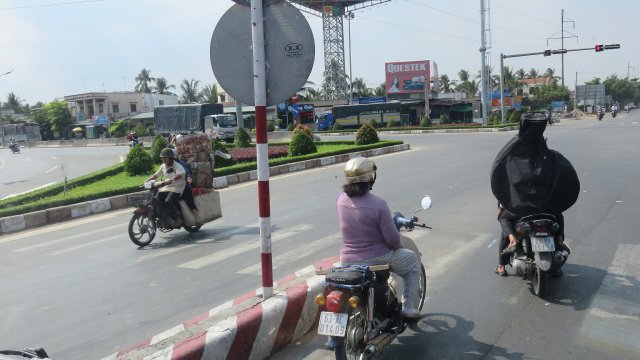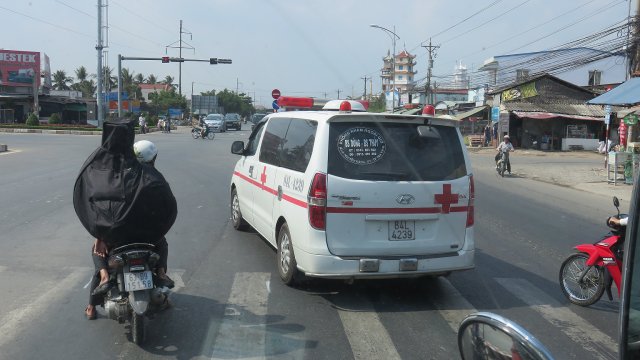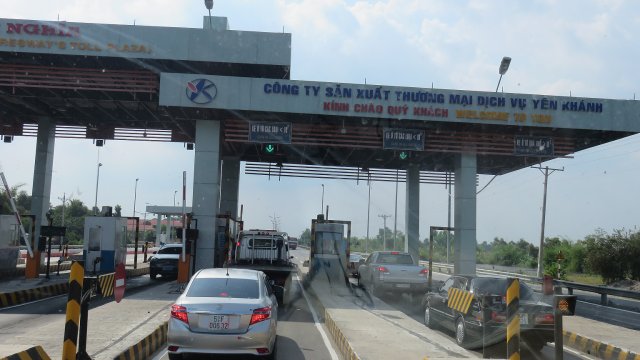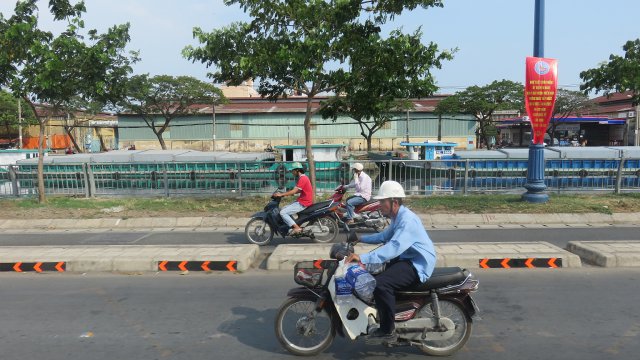 Preparations for the Liberation Celebrations ~ 1975-2015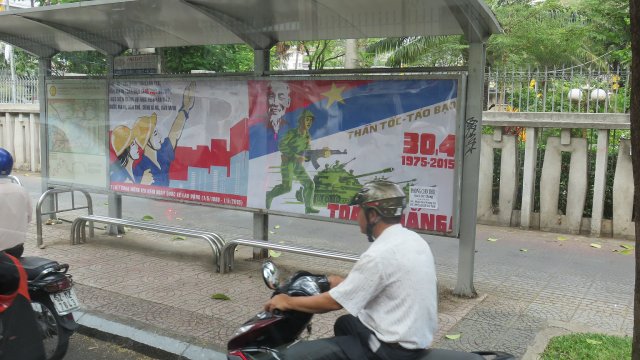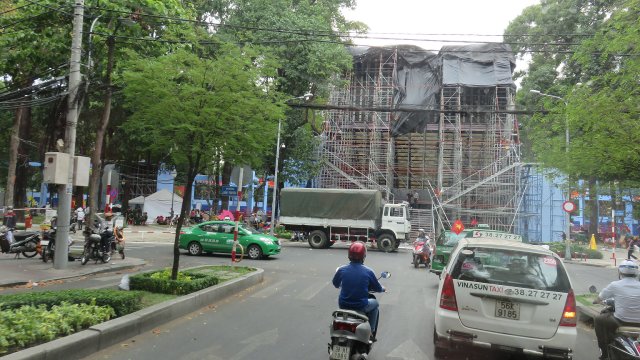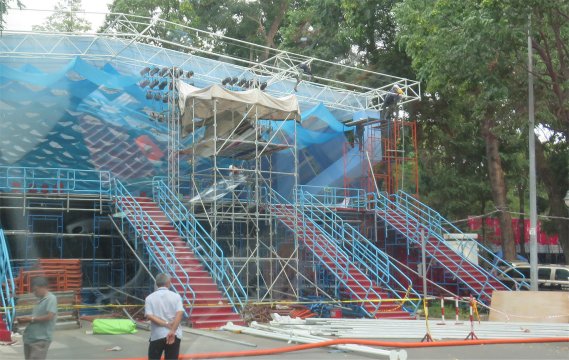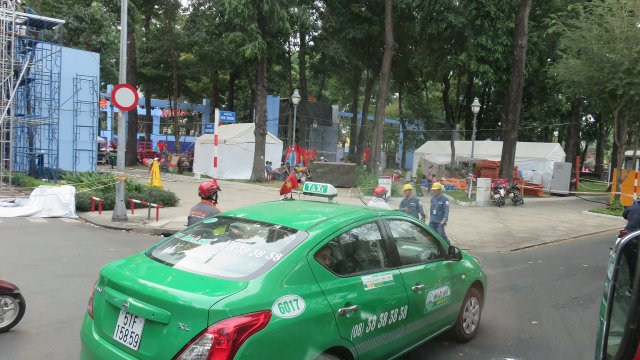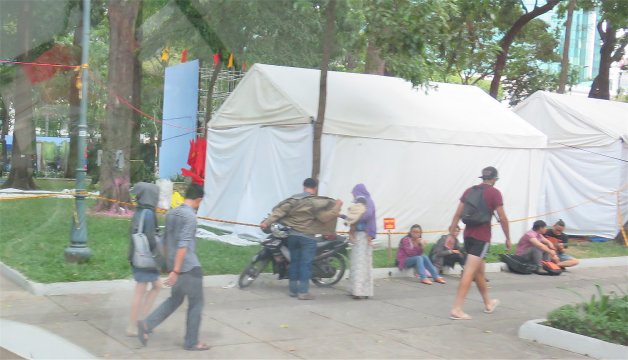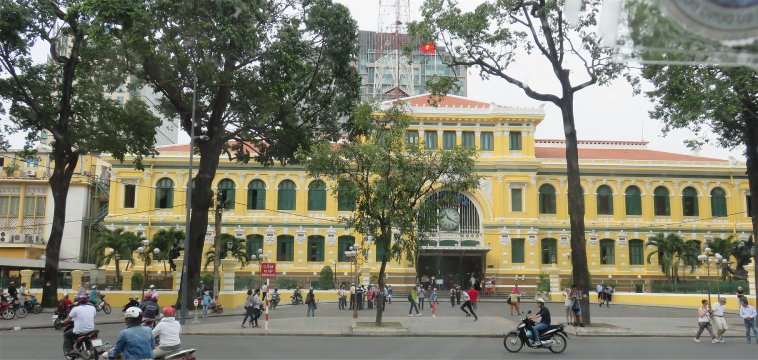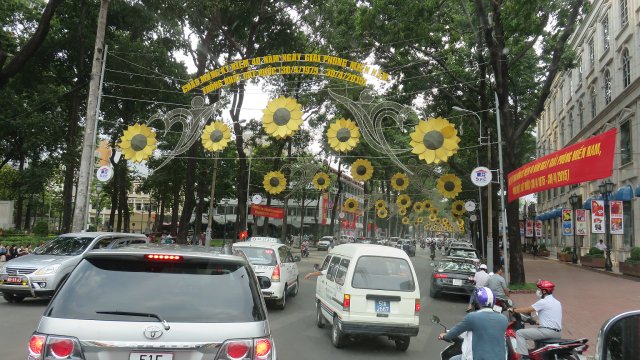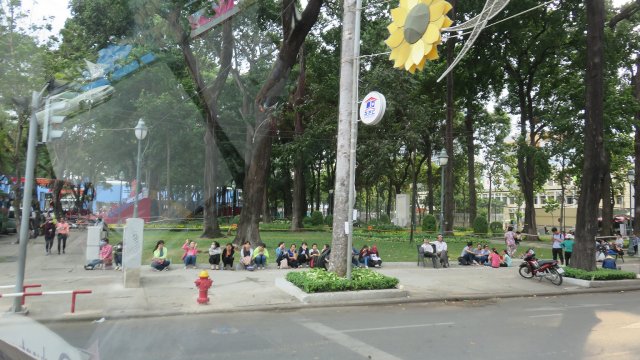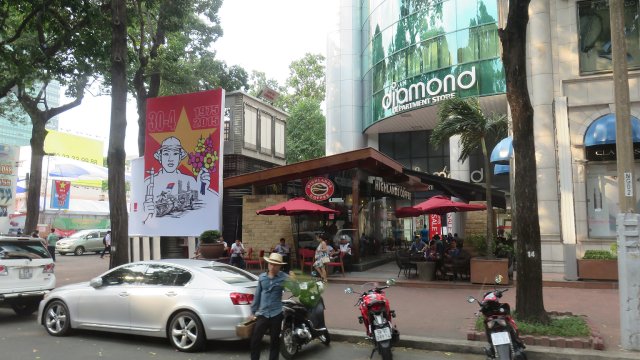 Approaching our Hotel



.
.


TO MAIN INDOCHINA PAGE

Copyright 2015
Bill and Sue-On Hillman
hillmans@wcgwave.ca