HILLMAN INDONESIA ADVENTURE
www.hillmanweb.com/indonesia

www.hillmanweb.com/indonesia/bali

24. LOMBOK: THE MANDALIKA II
On the Beach
www.hillmanweb.com/indonesia/bali/b24.html

We reached the beach, once we walked around the buildings.
The many outcrops are great for resting as the sand makes for hard walking!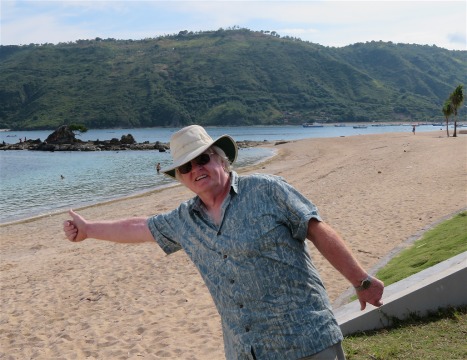 .


Stranger on the Shore
Sand was "shifty" and the water was warm.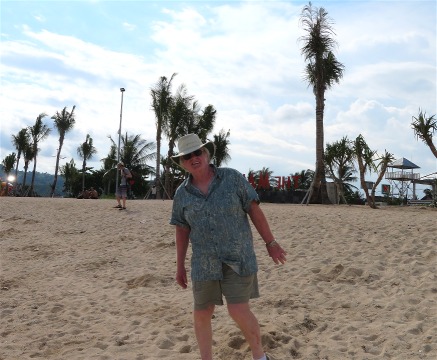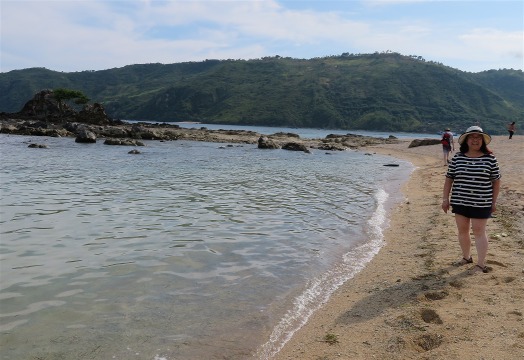 From sand to rocky shore - not any easier walking



Bill's up to mischief!
Our daughter had given doctor's orders that her dad was never to climb ladders again,
but she didn't mention rocky cliffs!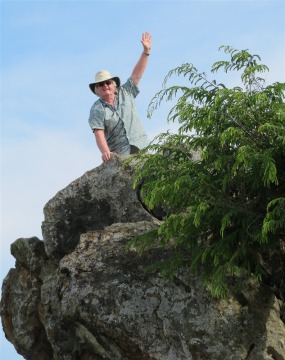 .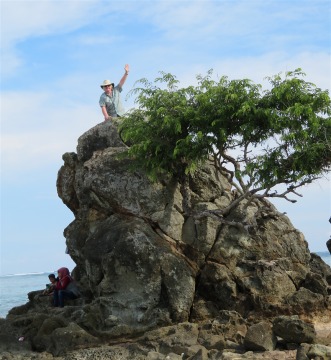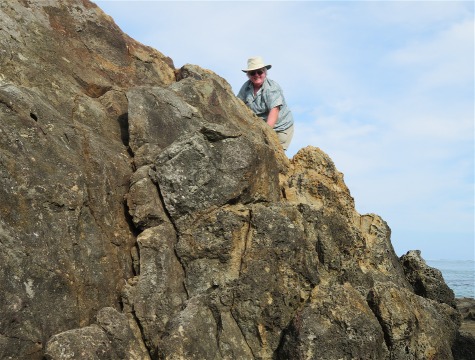 .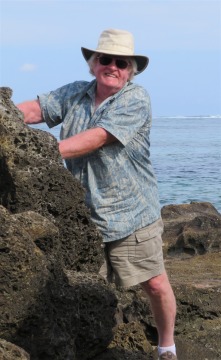 Sue-On's not pleased about Bill's rock climbing antics :)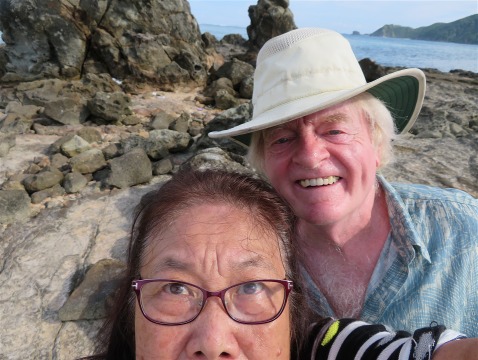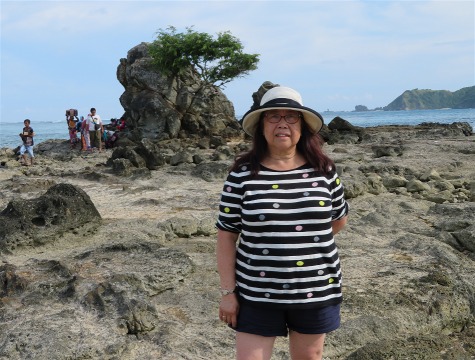 Nice terracing - to sit and watch a sunrise or a sunset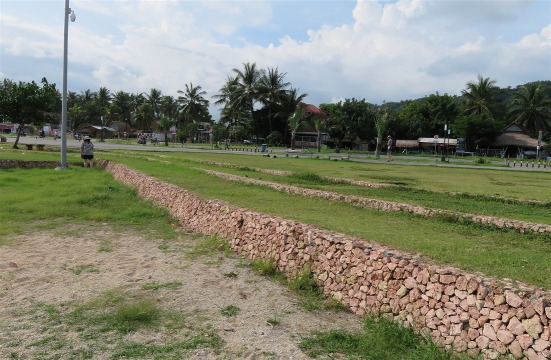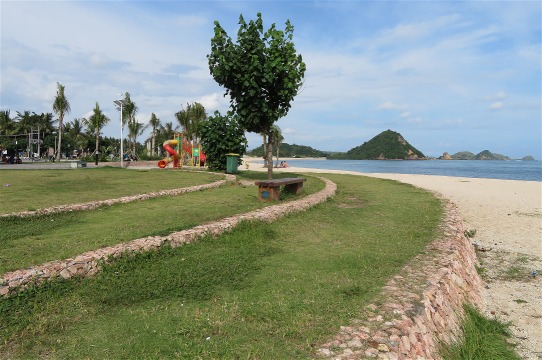 The two Bills and Sue-On took a walk along the beach front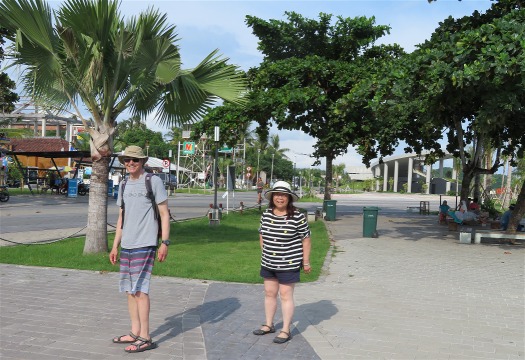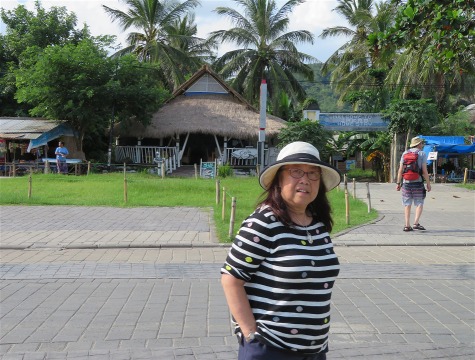 Shops along the walk back to the resort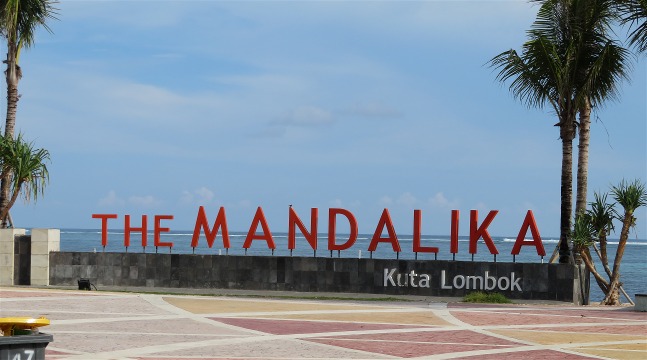 .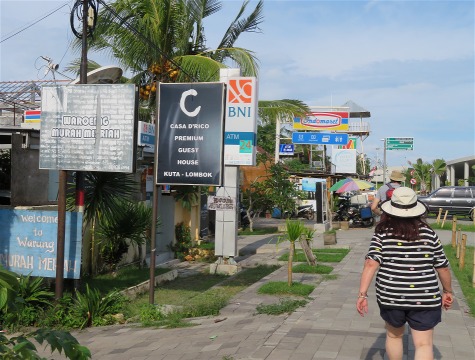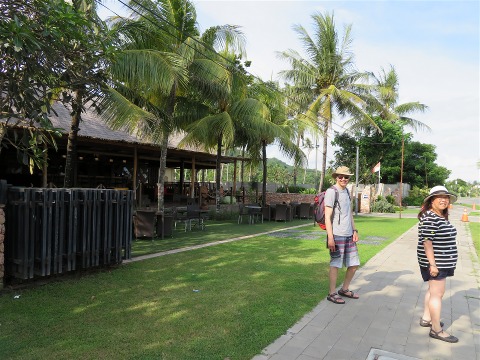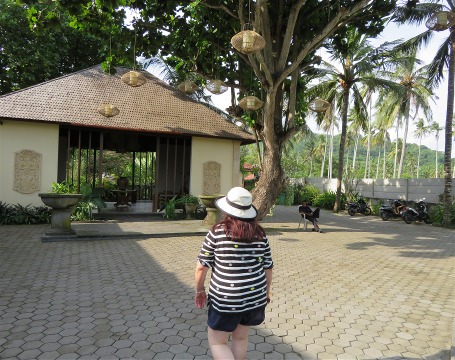 Our guest house! Beautiful grounds festooned with many many flowers and trees.
Step inside the doors to be greeted by a huge 4-poster bed!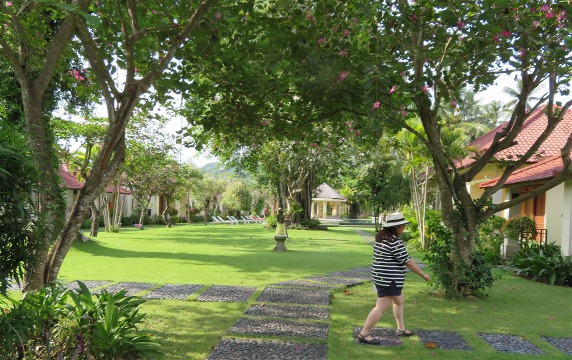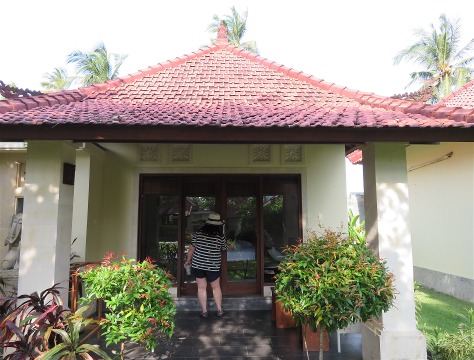 Unusual painting above our bed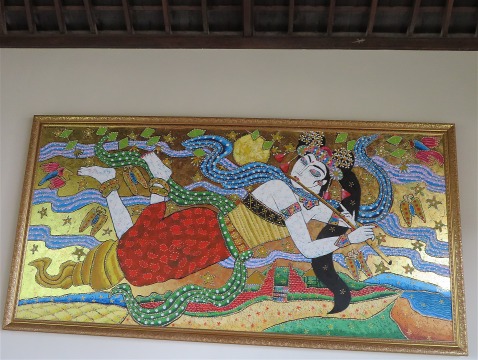 Back out to enjoy the grounds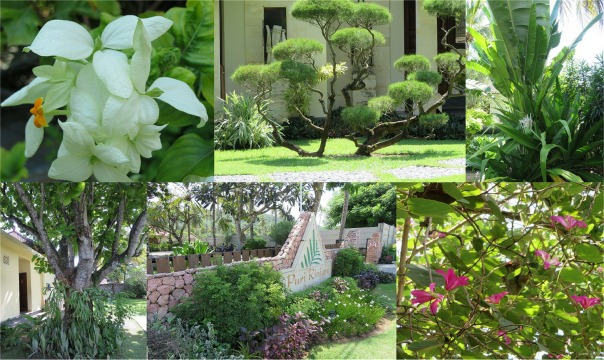 Click for full size


Evening in the lobby.
The intriguing ceiling and rattan chandelier.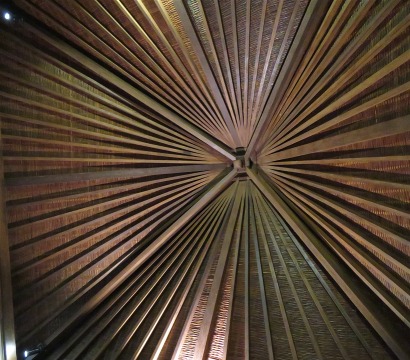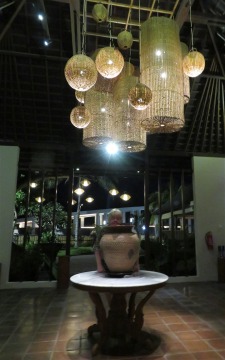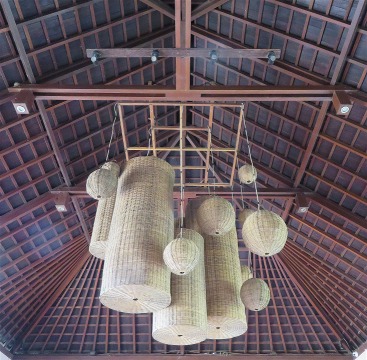 Some of the youngsters back from exploring other beaches and surfing.
Barry and Katie from England and their scooter.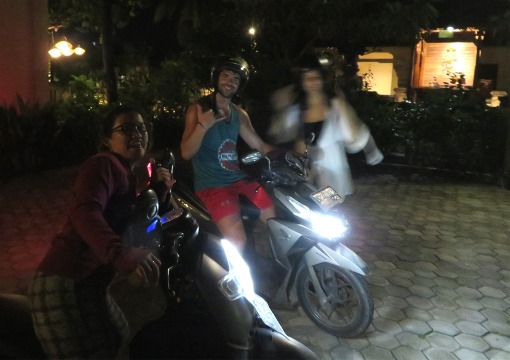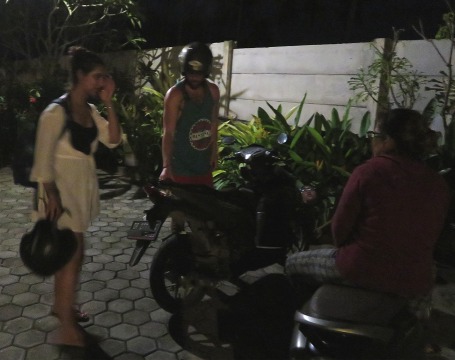 Night view of the sweeping bridge structure with the bathrooms and showers.
It would have been quite a promenade if the top was opened to the public.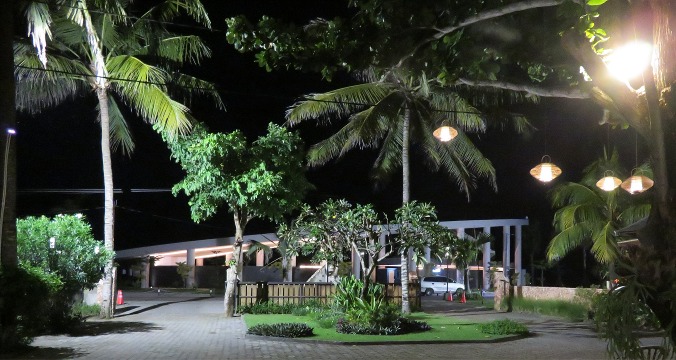 .
SUPPER TIME
Click for full size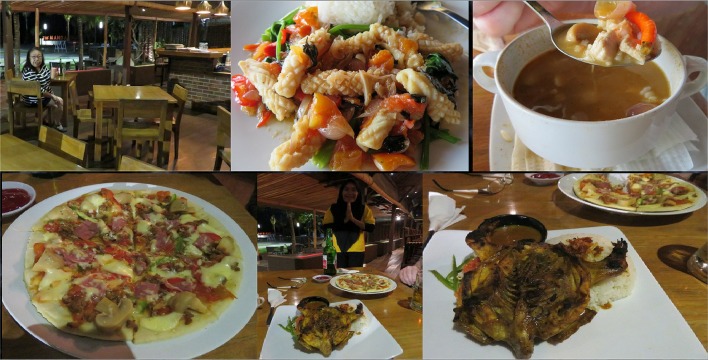 Stir-fried Squid ~ Tom Yum
Pizza ~ Grilled Chicken

MORNING TIME
On The Road Again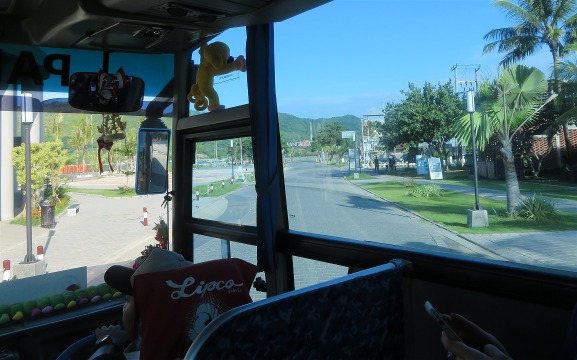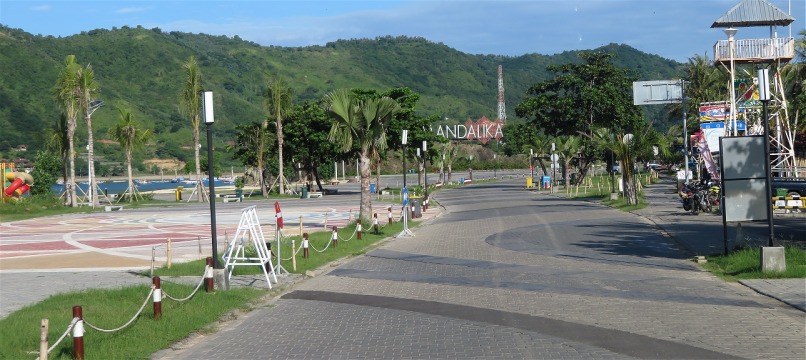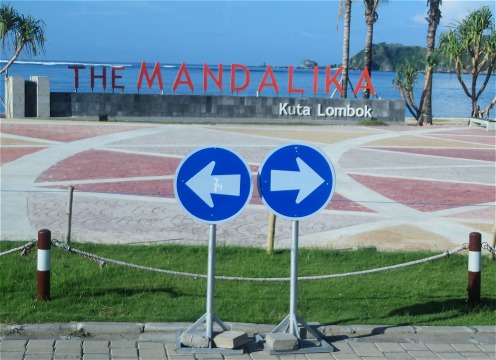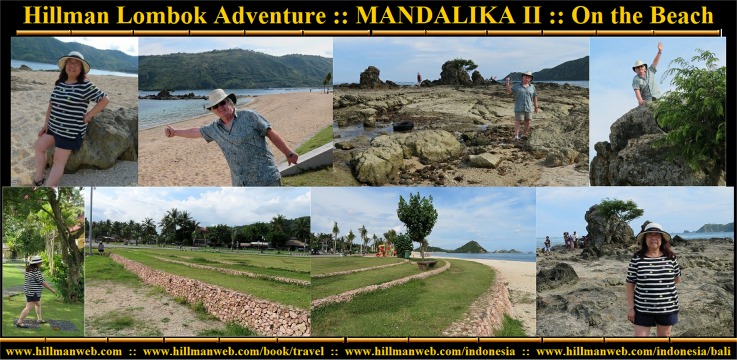 Click for full-size promo splash bar







BALI CONTENTS
www.hillmanweb.com/indonesia/bali
INDONESIA INTRO CONTENTS
www.hillmanweb.com/indonesia

Part of the
Hillman Travel Adventures
Bill and Sue-On Hillman