Ancient China in 3D: Gallery Gallery Thirty-Five

RUSSIA JAPAN WAR in CHINA: 1904-05
The Siege of Port Arthur VIII
COLOUR SERIES Nos. 61-75

T.W. Ingersoll Co. Stereoviews of the Siege of Port Arthur
---
These images from the Russo-Japanese War are mostly set in Dalian, away from the battlefront.
The lengthy descriptions on the backs display a strong pro-Japan bias.
Russians are absent in the imagery and maligned in the text.
Local Chinese purveyors of goods and services are featured as enterprising, eager, and well treated by the Japanese.
Laudatory portraits of Japanese officers and Western war-correspondents are also prominent.
Descriptions of major battles are found throughout.
References: Personal Collections ~ e-Bay ~ Wikipedia

.


Poultry For The Japanese Officers' Mess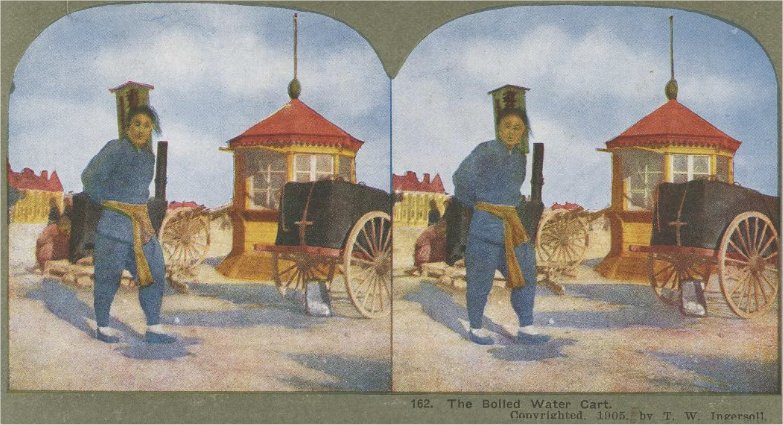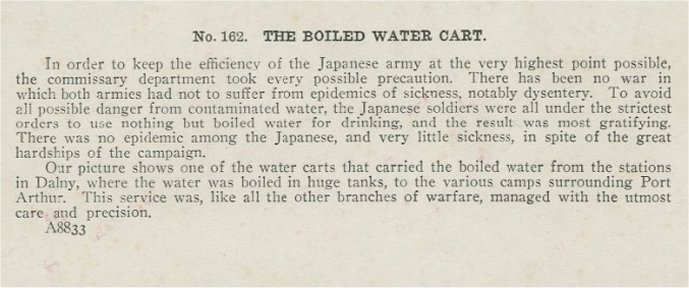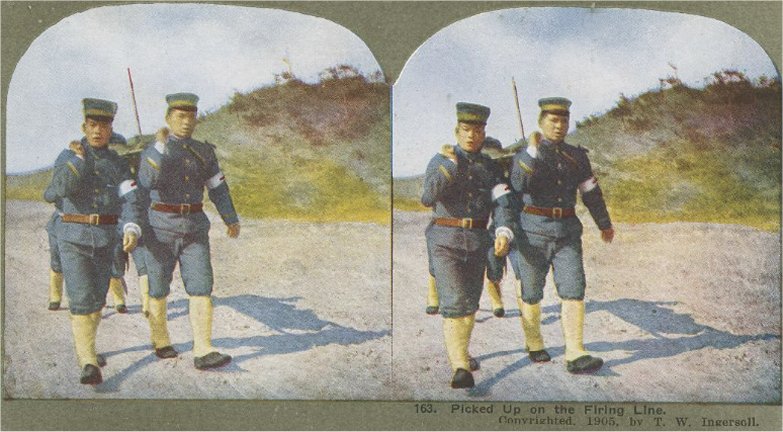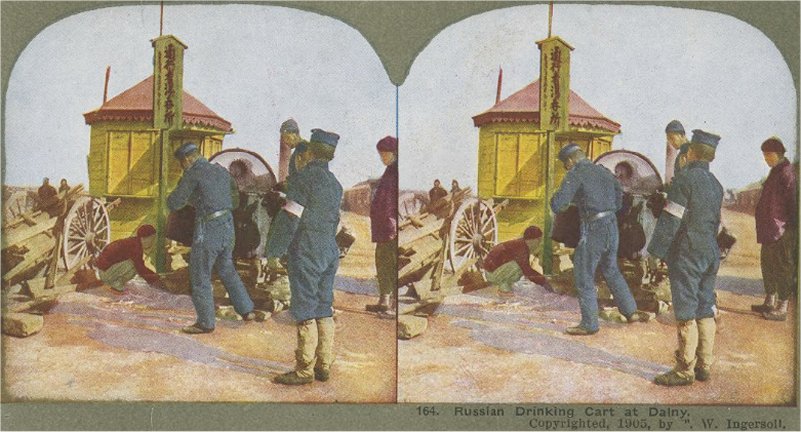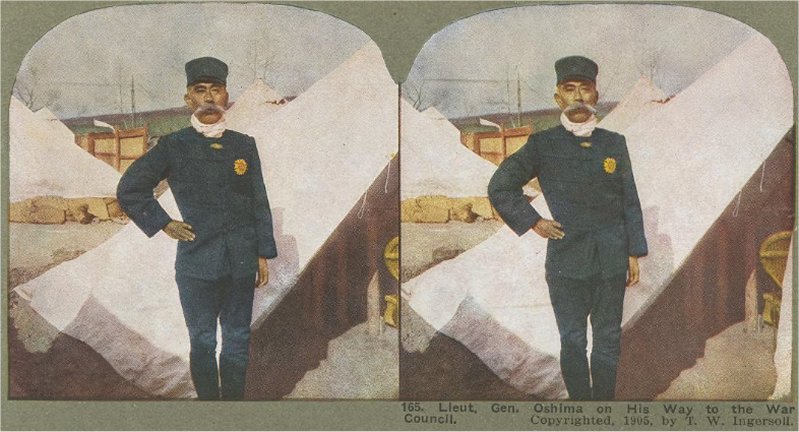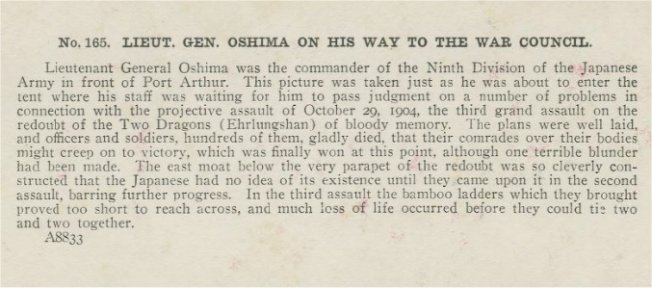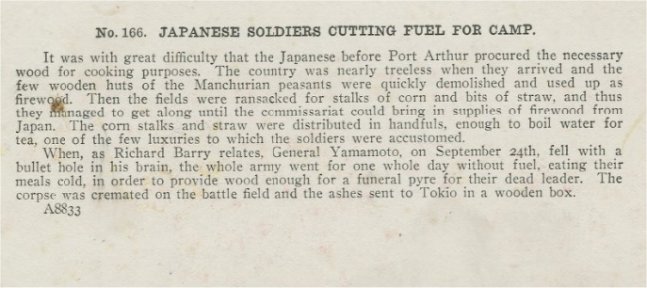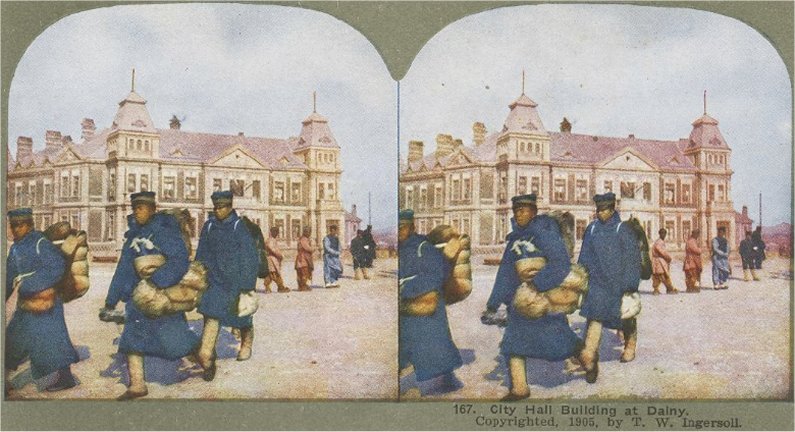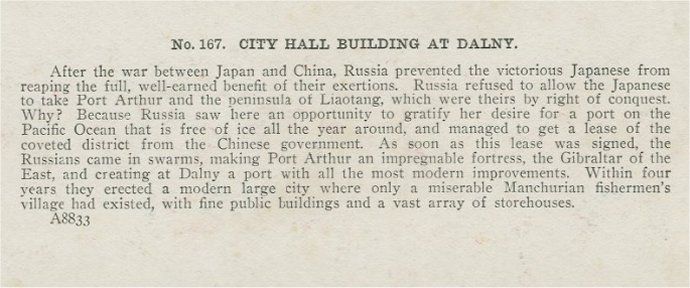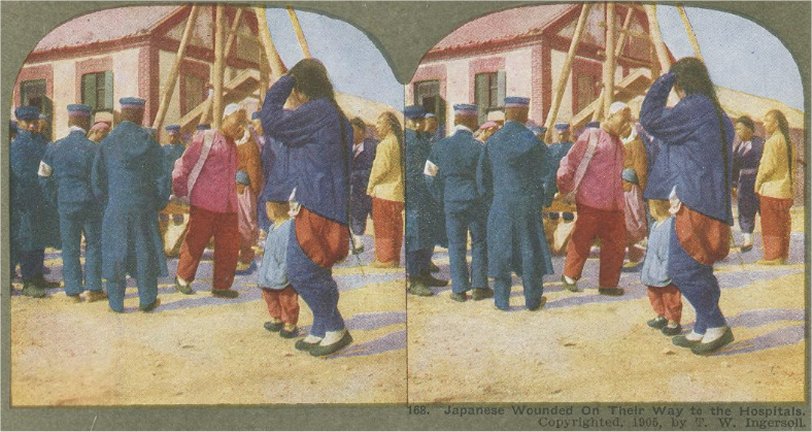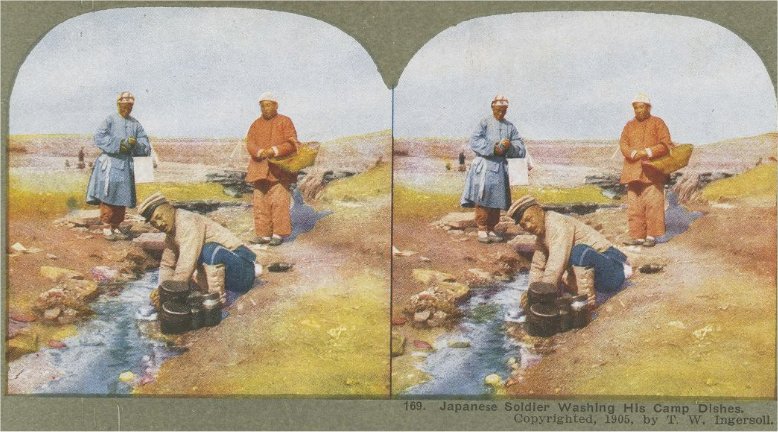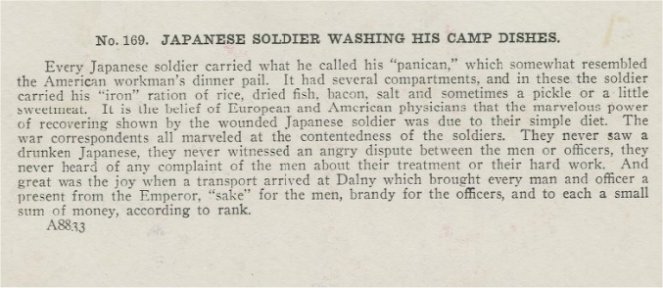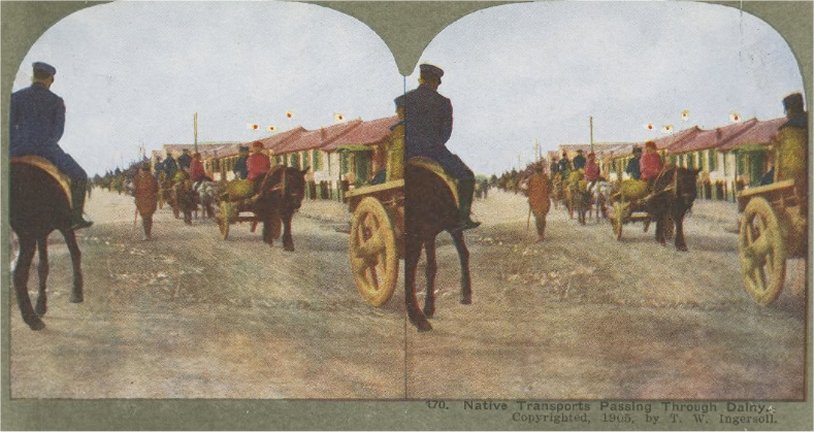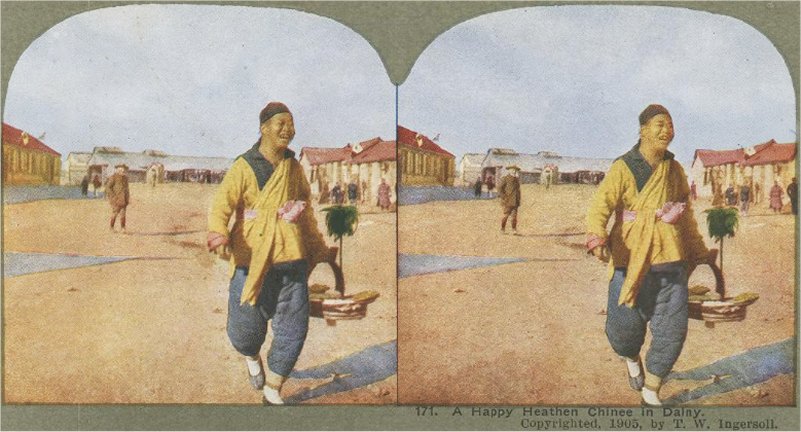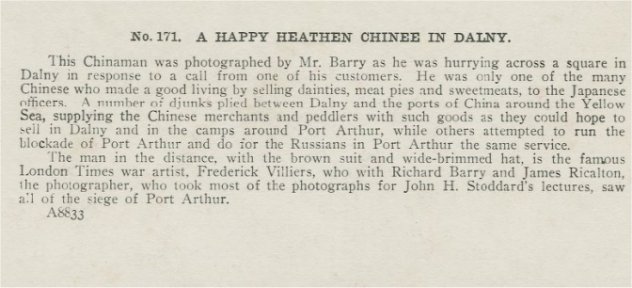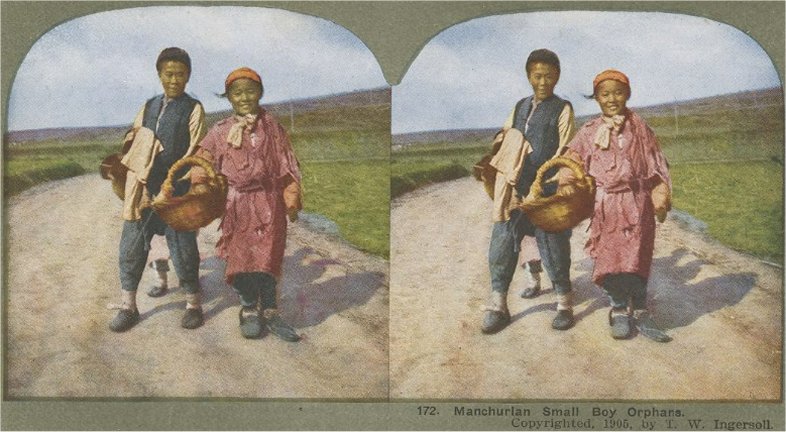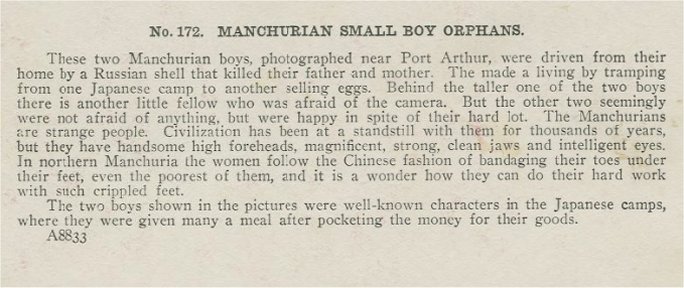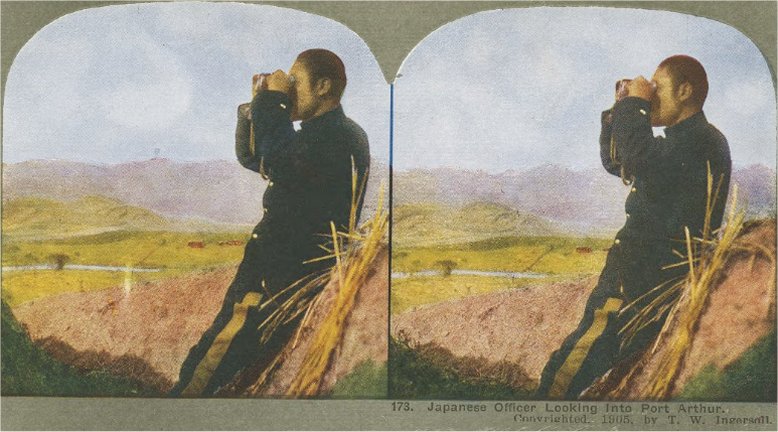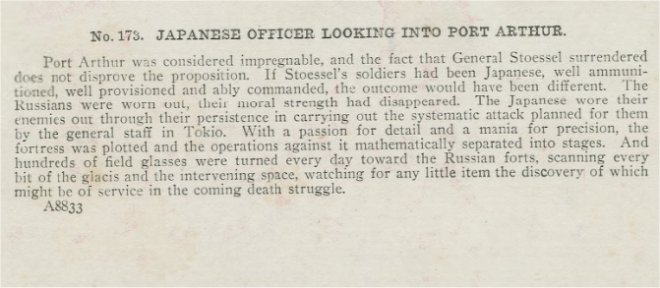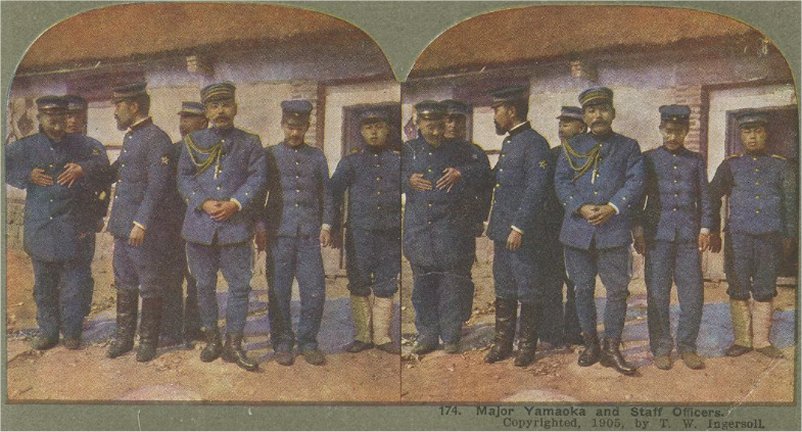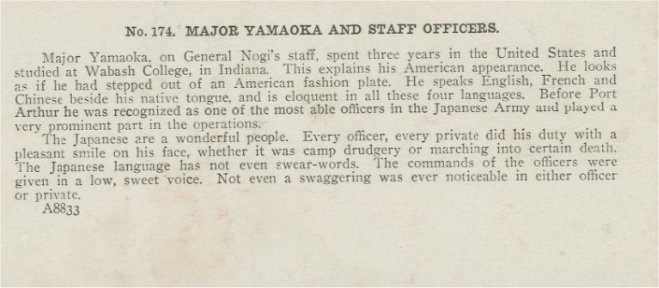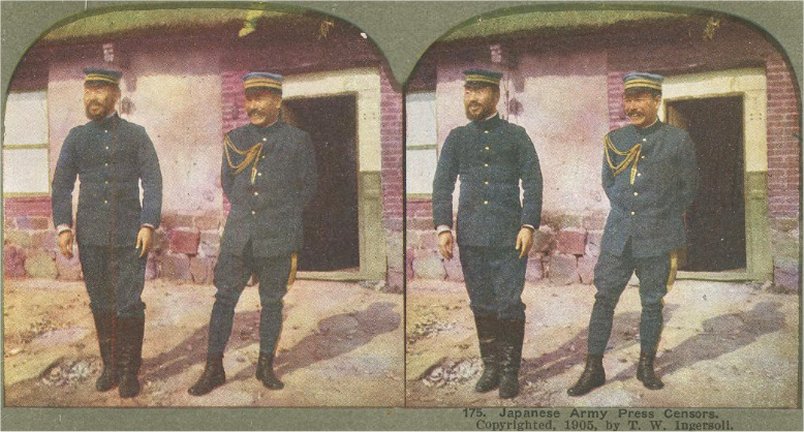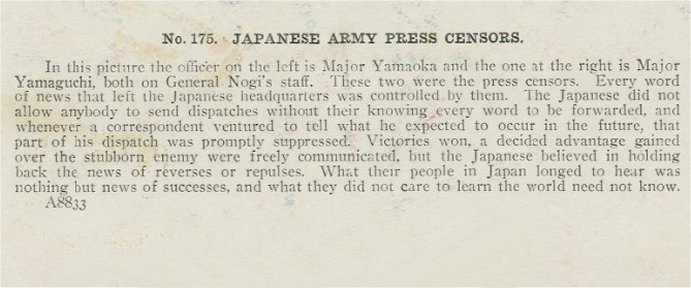 CONTENTS
Ancient China In Three Dimension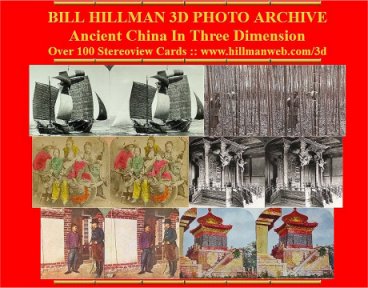 BACK TO CONTENTS
...
.
Part of the
Hillman Eclectic Studio

Hillman Brandon University EduTech Research Project
All Original Work : Image Restoration ©2011/2014
William Hillman
Assistant Professor (Retired)
Brandon University