Ancient China in 3D: Gallery Gallery Forty-One


.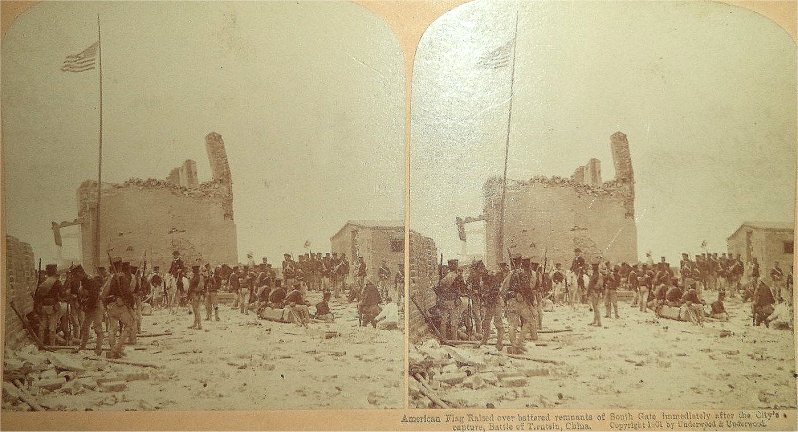 American Flag Raised over battered remnants of South Gate
immediately after the City's capture, Battle of Tientsin, China.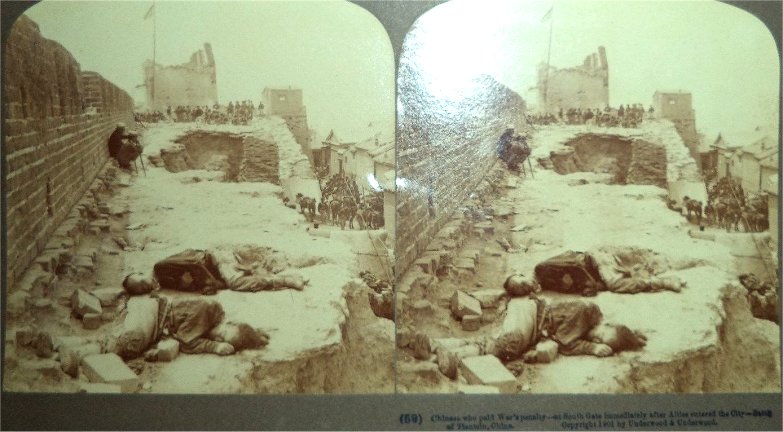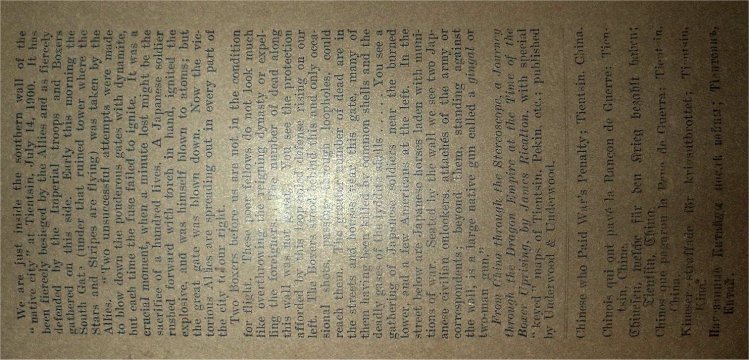 Chinese who paid war's penalty, Tientsin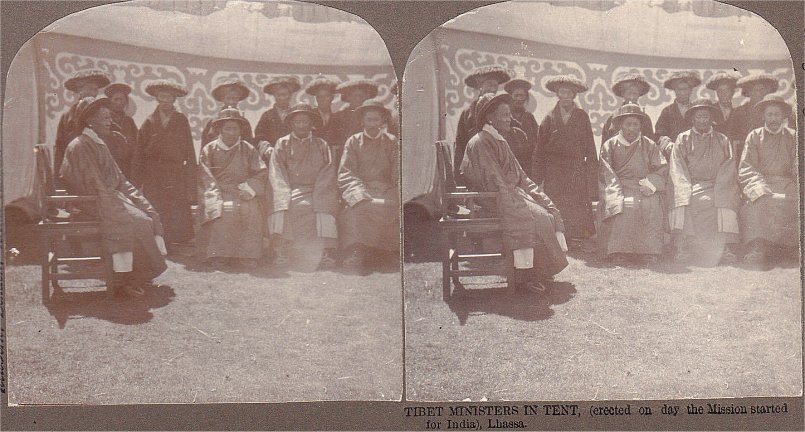 Tibet Ministers in Tent, (erected on day the Mission started for India), Lhassa.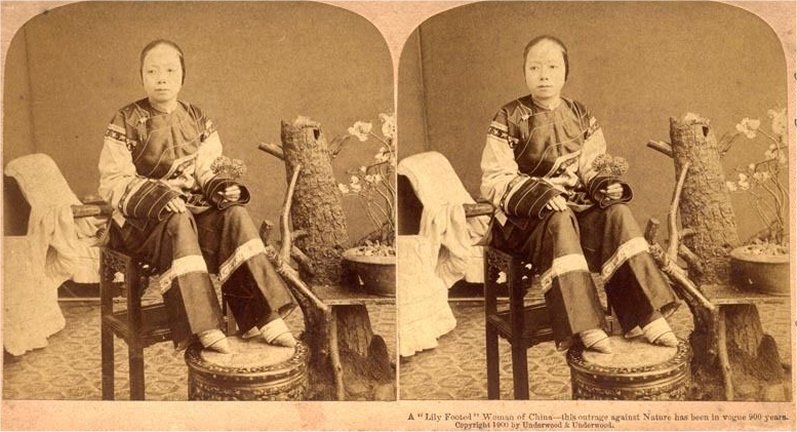 A "Lily Footed" Woman of China -- this outrage against Nature has been in vogue 900 years.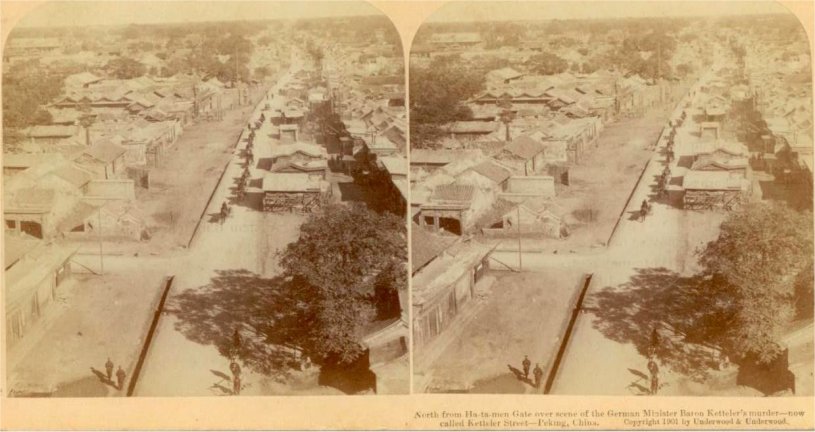 North from Ha-ta-men Gate over scene of the German Minister Baron Ketteler's murder
-- now called Keticler Street, Peking



Old Dutch Guns Made at Rotterdam in 1600, Peking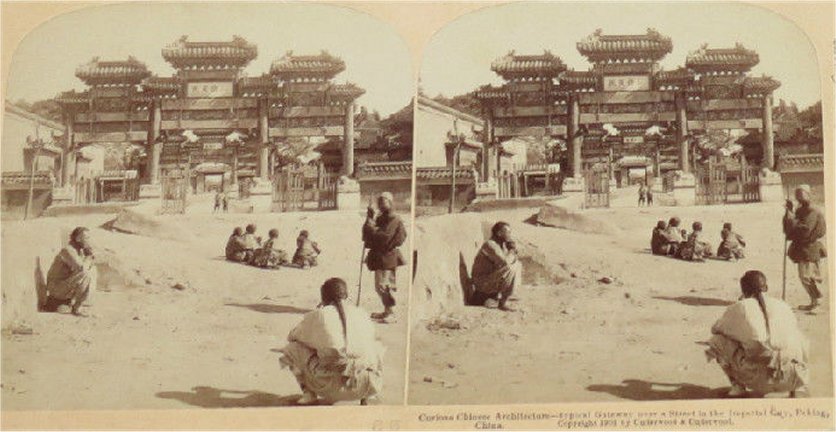 Curious Chinese Architecture -- typical Gateway over a Street in the Imperial City, Peking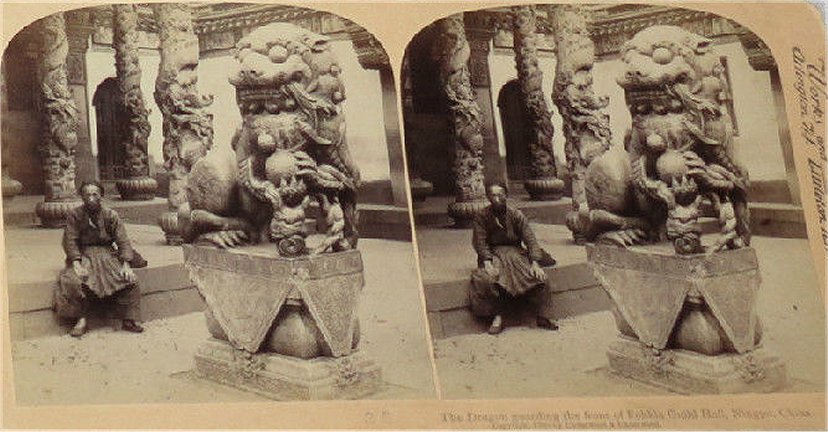 The Dragon guarding the front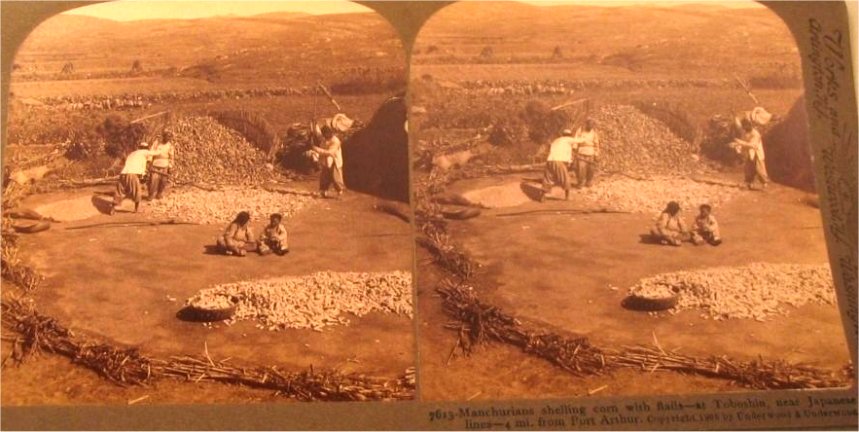 Manchurians shelling corn with Rails -- at Tobeshin, near Japanese lines -- 4 mi. from Port Arthur.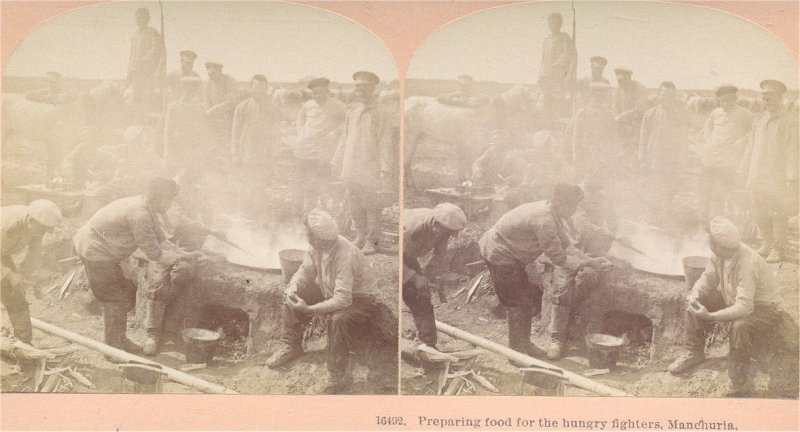 Preparing food for the hungry fighters, Manchuria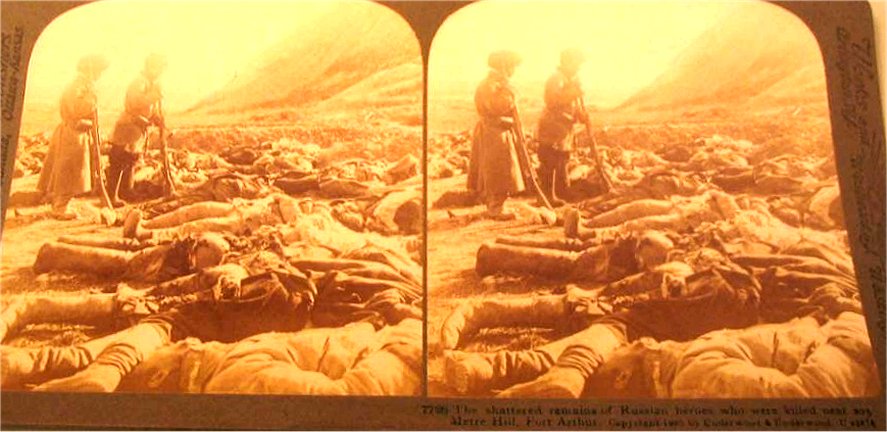 The shattered remains of Russian bodies whowere killed near Metre Hill, Port Arthur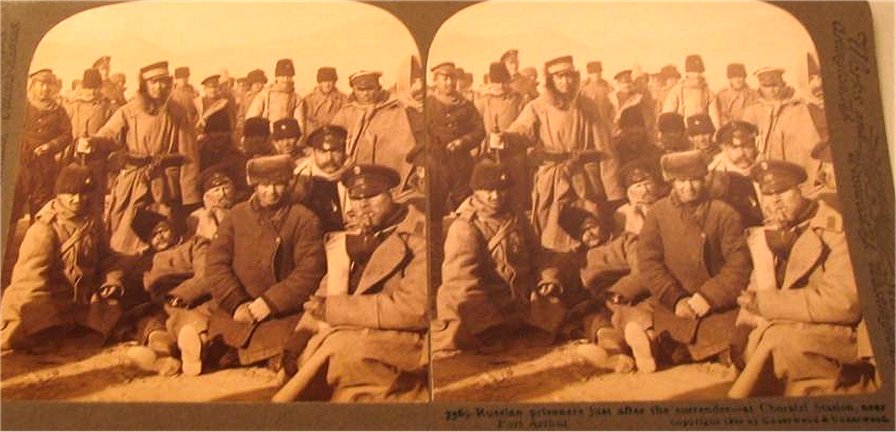 Russian prisoners after the surrender near Port Arthur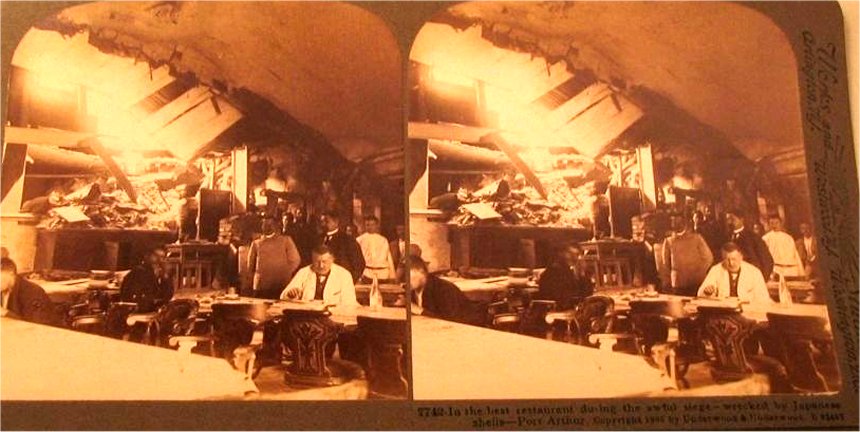 In the best restaurant near Port Arthur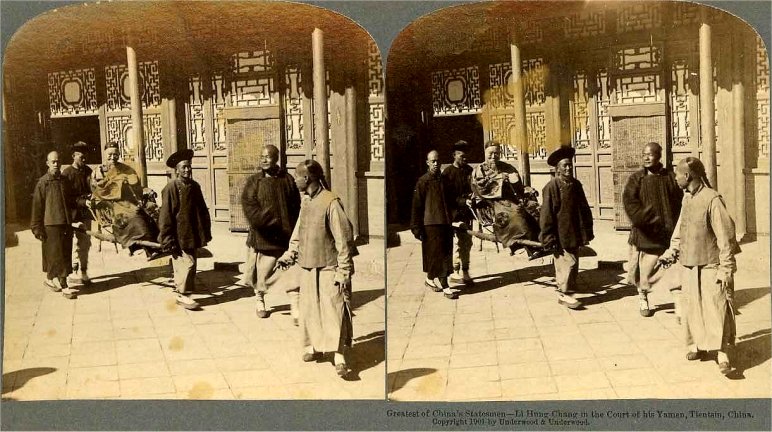 Greatest of China's Statesmen - Li Hung Chang in the Court of his Yaman, Tientain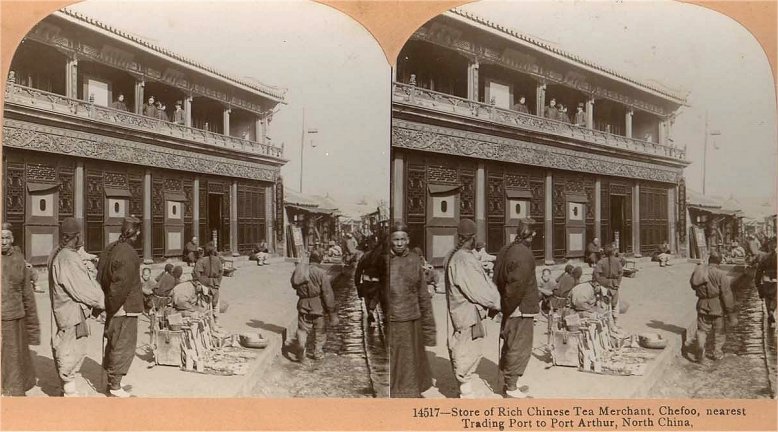 Store of Rich Chinese Tea Merchant, Chefoo, nearest Trading Port to Port Arthur, North China



Lunch with Generals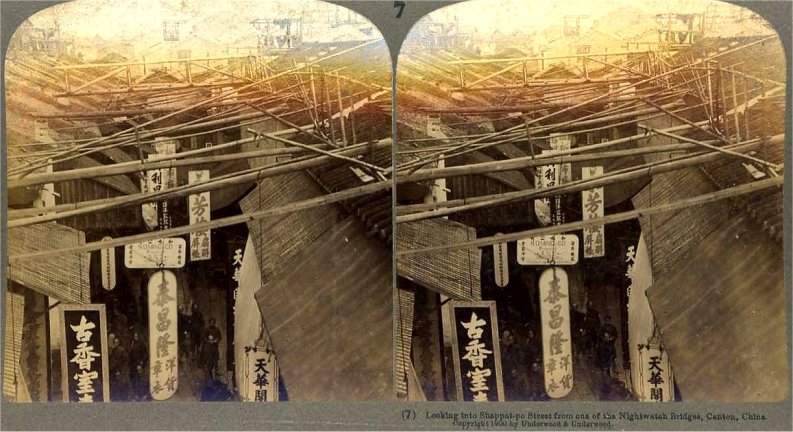 Looking into Shappai-po Street from one of the Nightwatch Bridges, Canton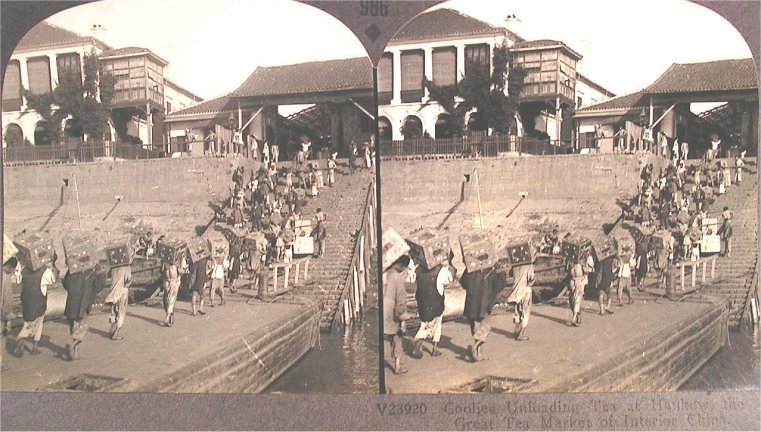 Coolies Unloading Tea at Hankow, the Great Tea Market of Interior China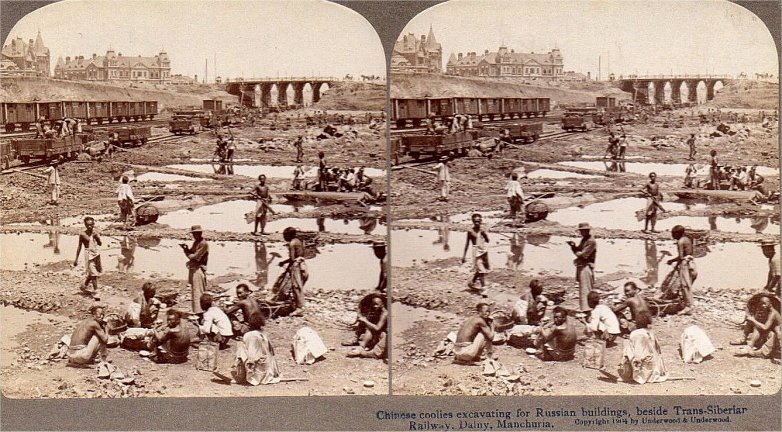 Chinese coolies excavating for Russian buildings, beside Trans-Siberia Railway, Dalny, Manchuria



20



CONTENTS
Ancient China In Three Dimension