Ancient China in 3D: Gallery Gallery Seventy-Six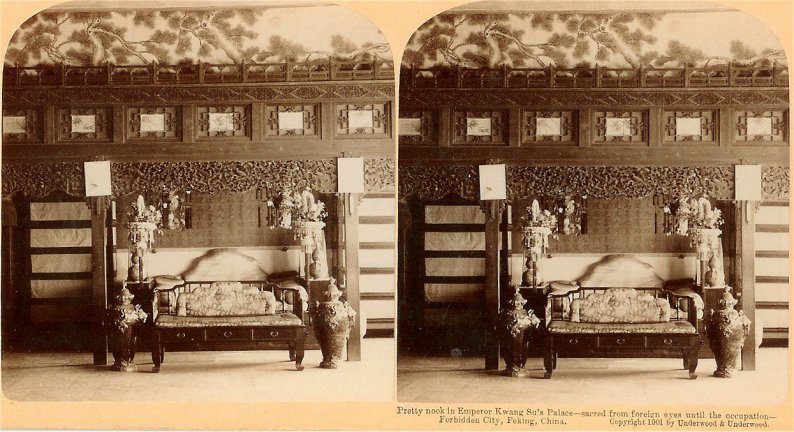 Pretty nook in Emperor Kwang Su's Palace -- sacred from foreign eyes until the occupation -- Forbidden City, Peking

Home of the World's most remarkable ruler --
entrance of Palace occupied by China's Empress Dowager -- Forbidden City, Pekin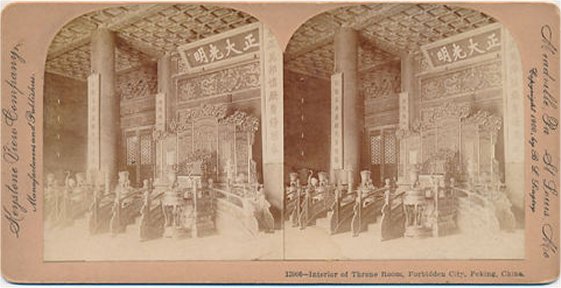 Interior of Throne Room, Forbidden City, Peking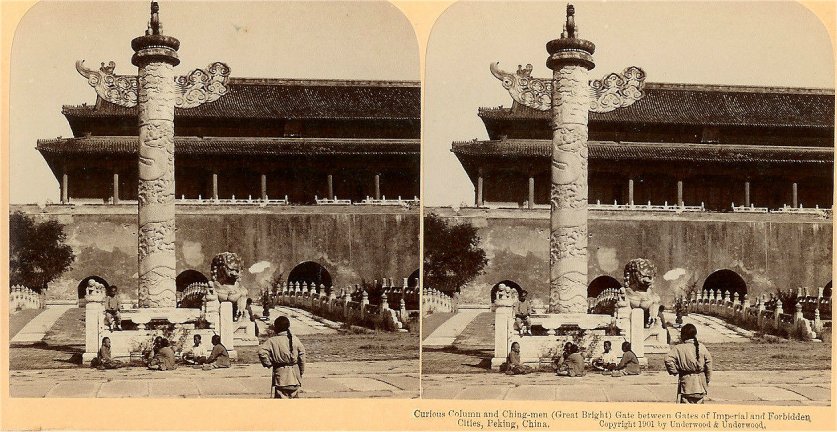 Curious Column and Ching-men (Great Bright) Gate between Gates of Imperial and Forbidden Cities, Peking.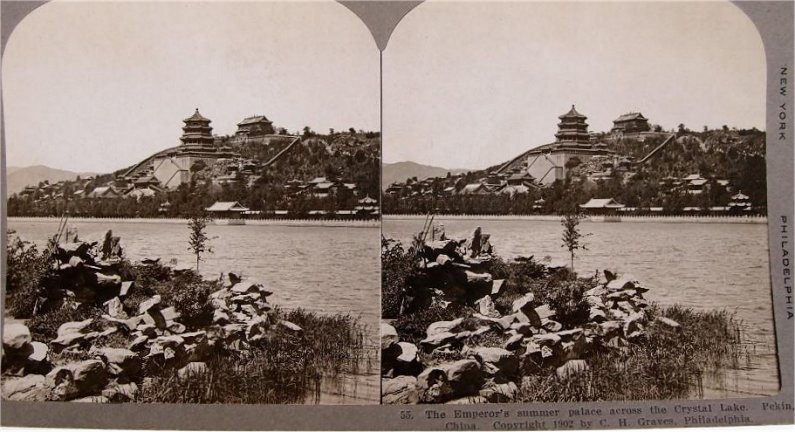 The Emperor's summer palace across the Crystal Lake, Pekin



The Imperial Summer Palace, Peking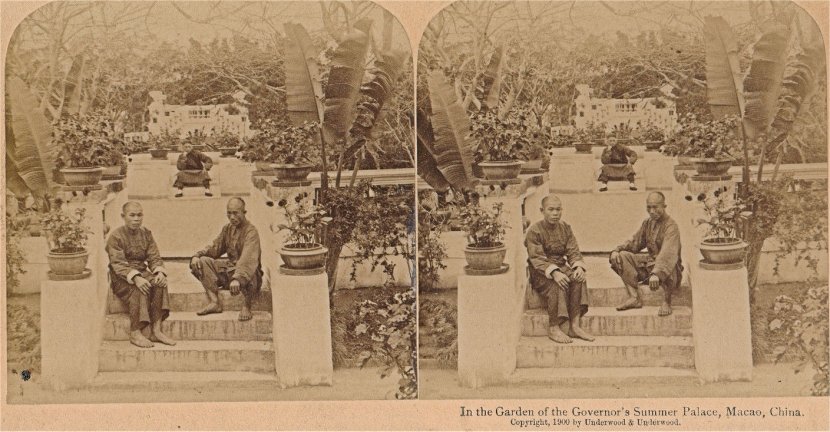 In the Garden of the Governor's Summer Palace, Macao



Group of People on Pagoda Near the Water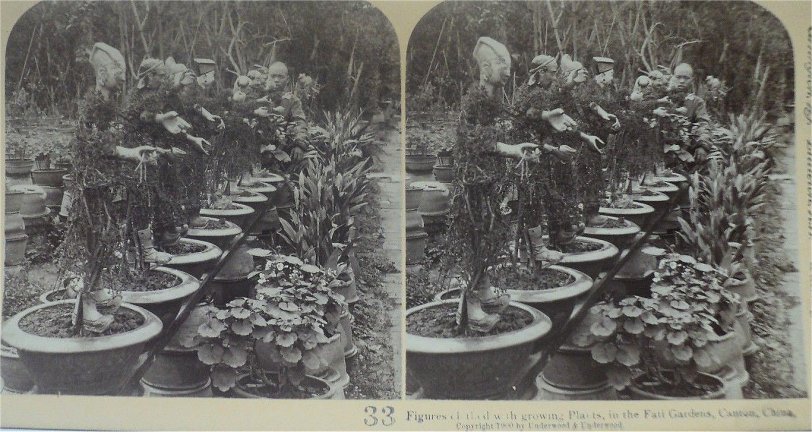 Figures clothed with growing Plants, in the Fati Gardens, Canton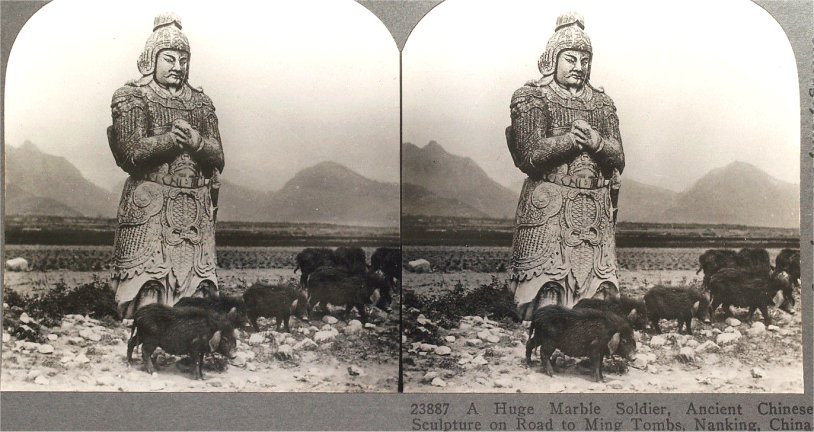 A Huge Marble Soldier, Ancient Chinese Sculpture on Road to Ming Tombs, Nanking.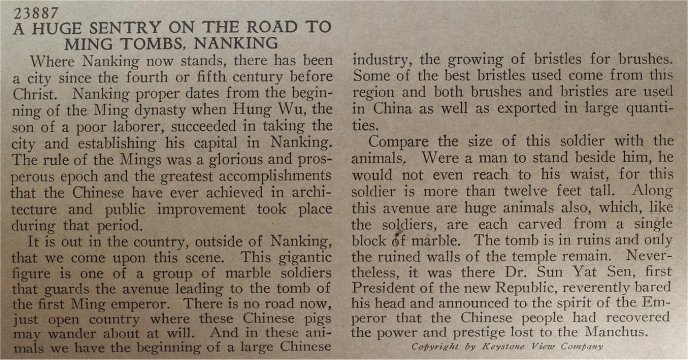 Colossal stature of Buddha. Kwang Han Temple, Canton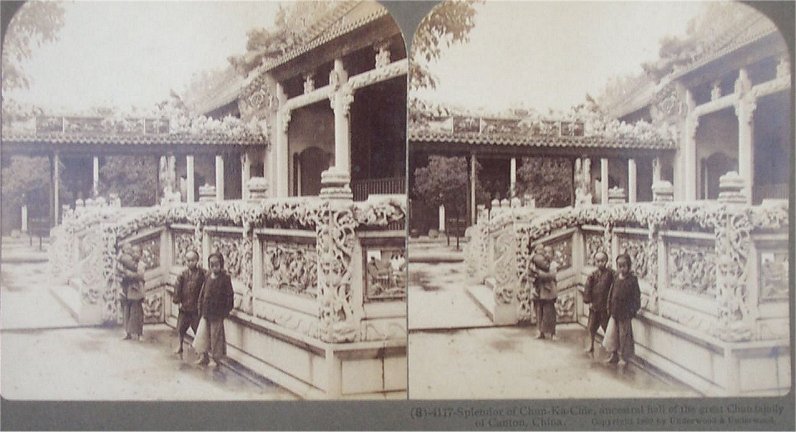 Splendor of Chun-Ka-Chie Ancestral Hall of the great Chun family of Canton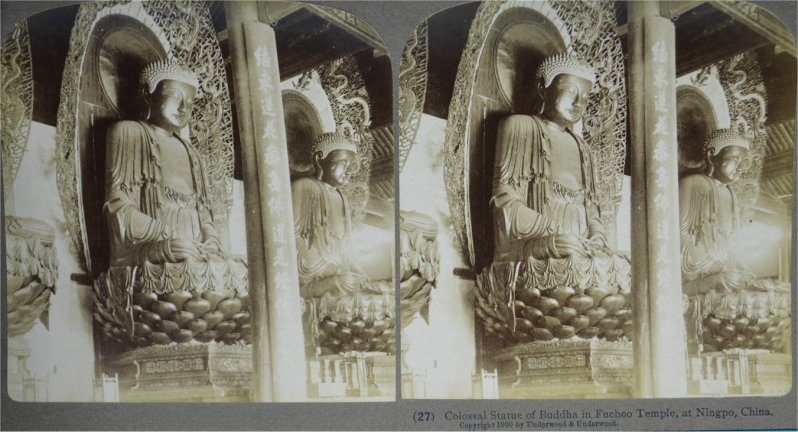 Colossal Statue of Buddha in Fuchoo Temple, at Ningpo.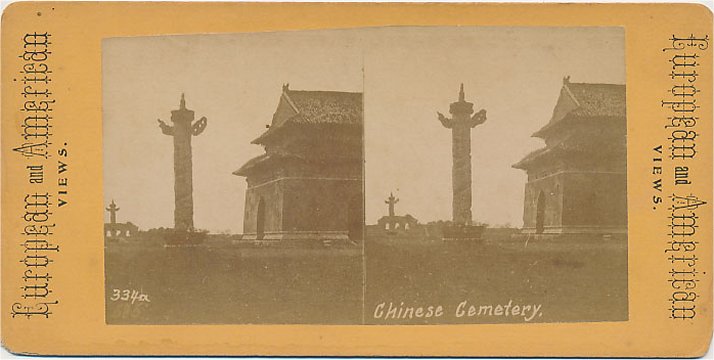 Chinese Cemetery



The Ming Tombs. Ancient Chinese Sculpture. A stone camel.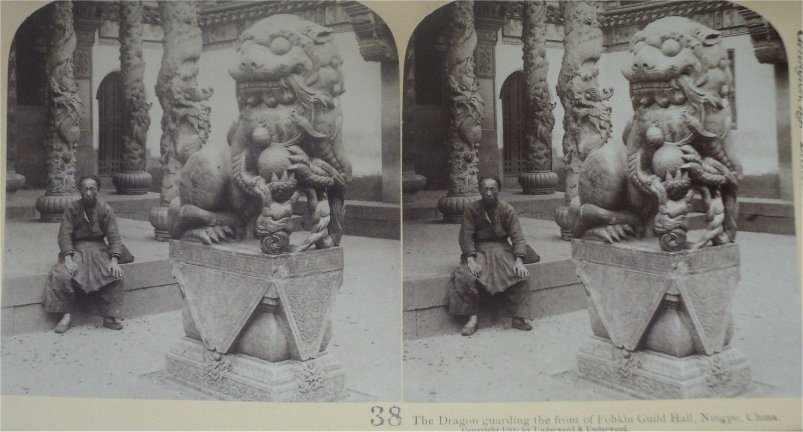 The Dragon guarding the front of Fehkin Guild Hall, Ningpo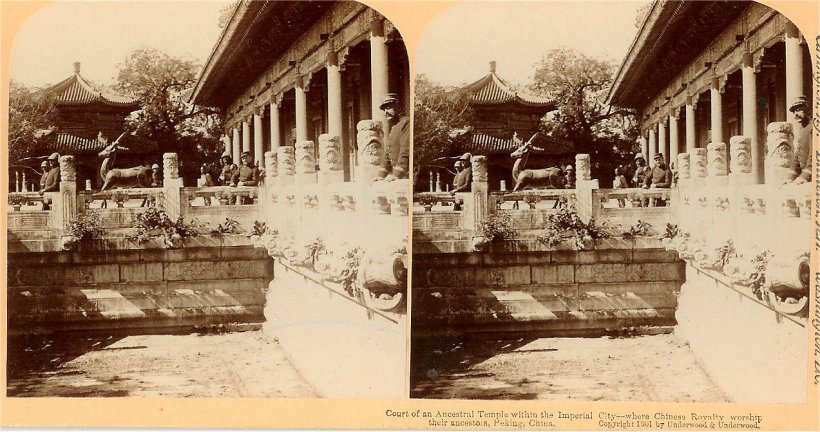 Court of an Ancestral Temple within the Imperial City -- where Chinese Royalty worship their ancestors, Peking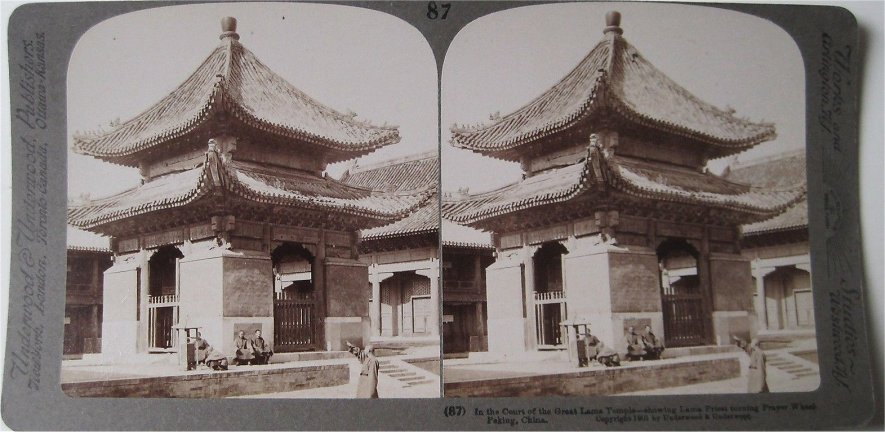 In the Court of the Great Lama Temple -- showing Lama Priest turning Prayer Wheel, Peking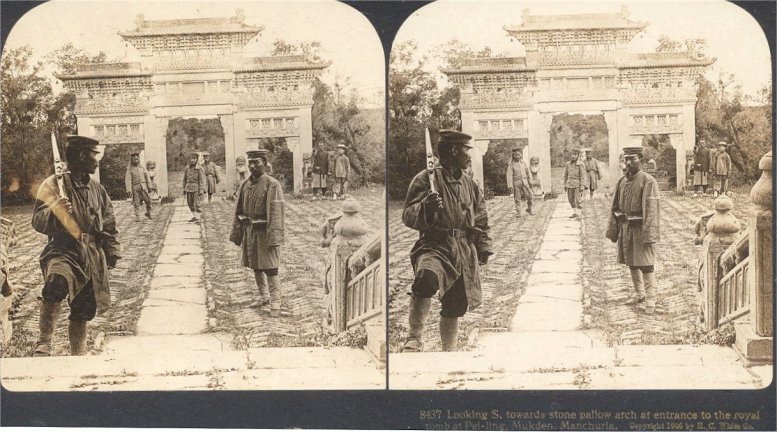 Looking south towards stone pallow arch at entrance to the royal tomb at Pel-ling ~ Mukden, Manchuria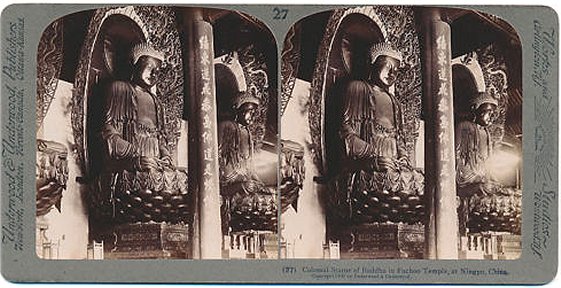 Statue of Buddha in Ningpo Temple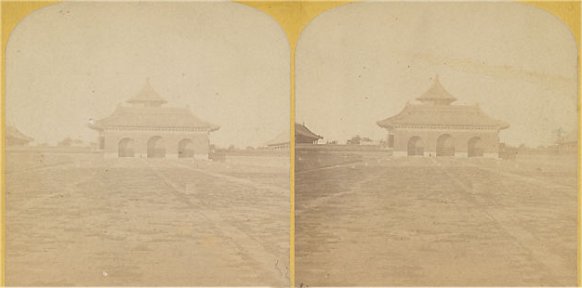 Pagoda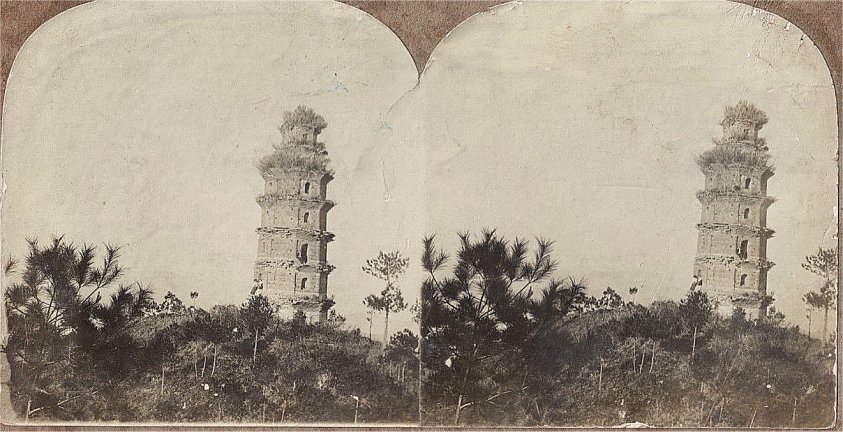 Pagoda Tower Temple ~ Fujian Province Kucheng


25


Ancient China In Three Dimension