Ancient India in 3D: Gallery Five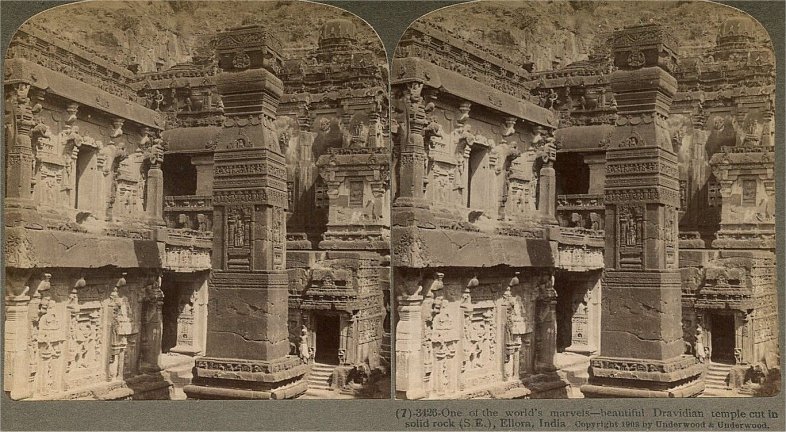 One of the world's marvels -- beautiful Dravidian temple cut in solid rock (S.E.), Ellora.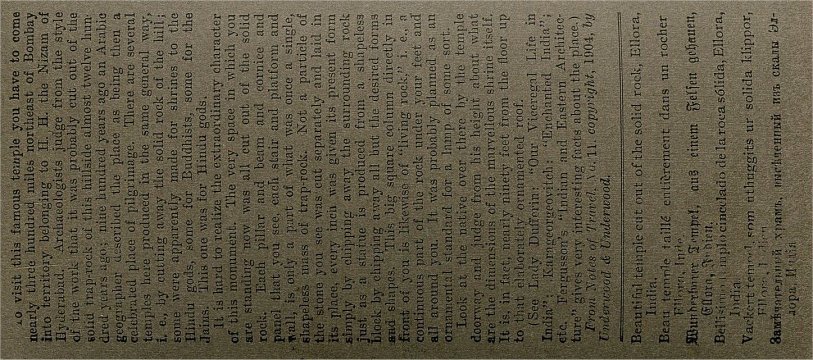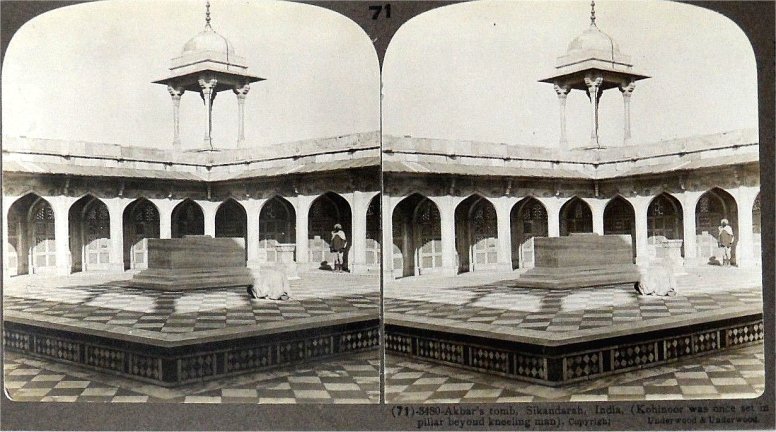 Akbar's tomb, Sikandarah ~ Kohinoor was once set in pillar beyond kneeling man.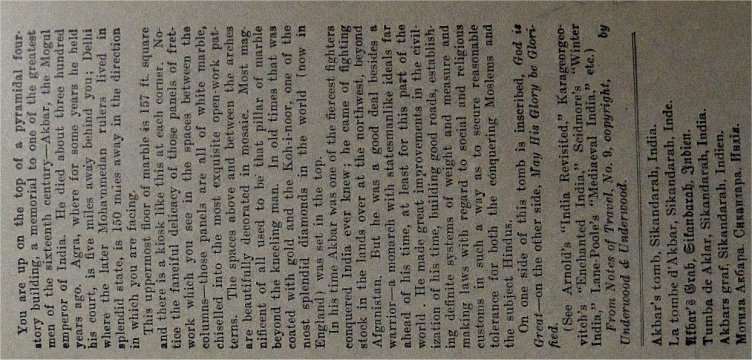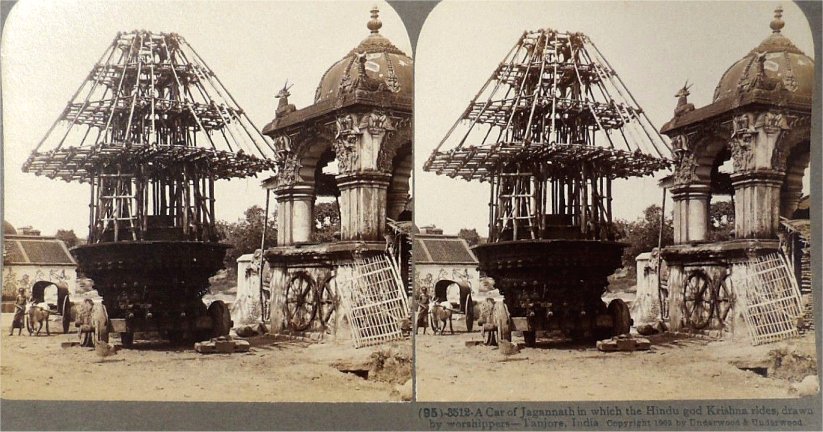 A Car of Jagannathin which the Hindu god Krishna rides drawn by worshippers -- Tanjore.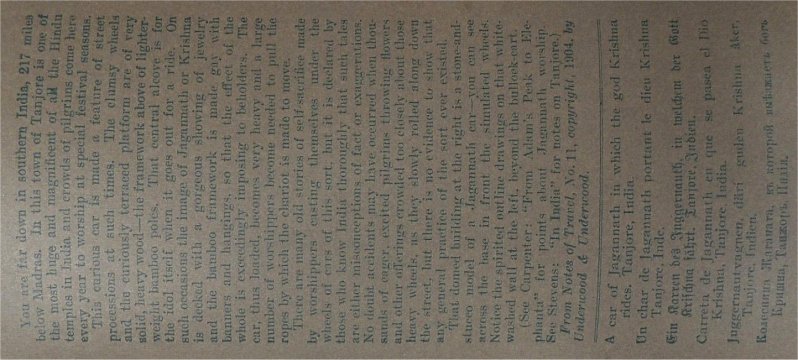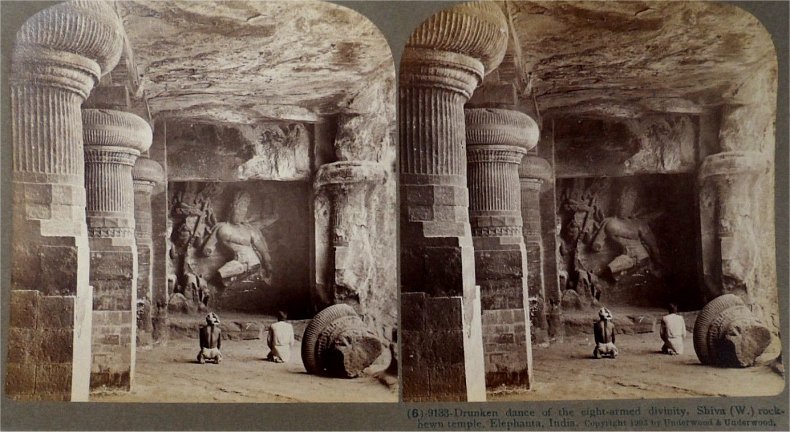 Drunken dance of the eight-armed divinity, Shiva (W.) rock-hewn temple, Elephanta.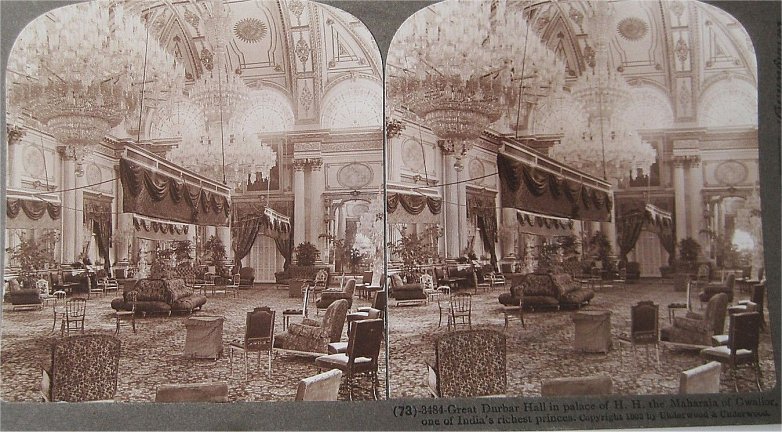 Great Durbar Hall in palace of H. H. the Maharaja of Gwallor, one of India's riches princes.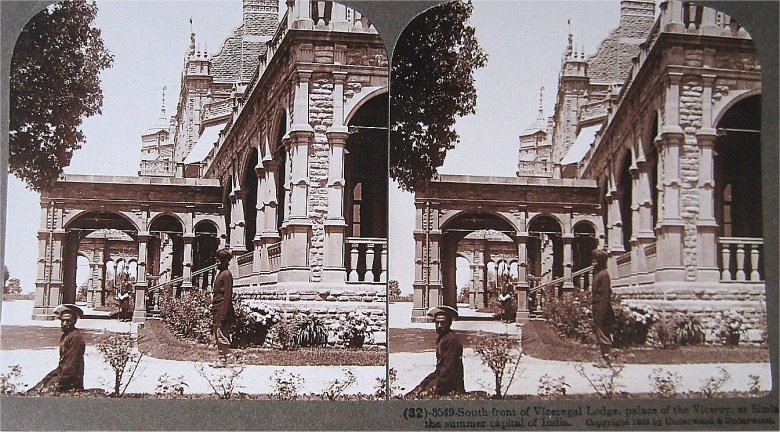 South front of Viceregal Lodge, palace of the Viceroy, at Simla the summer capital of India.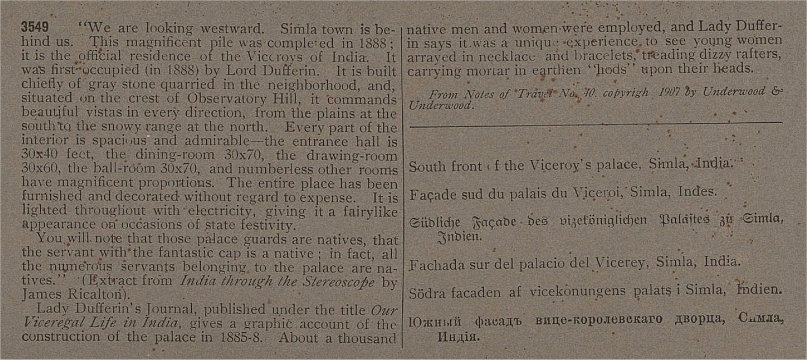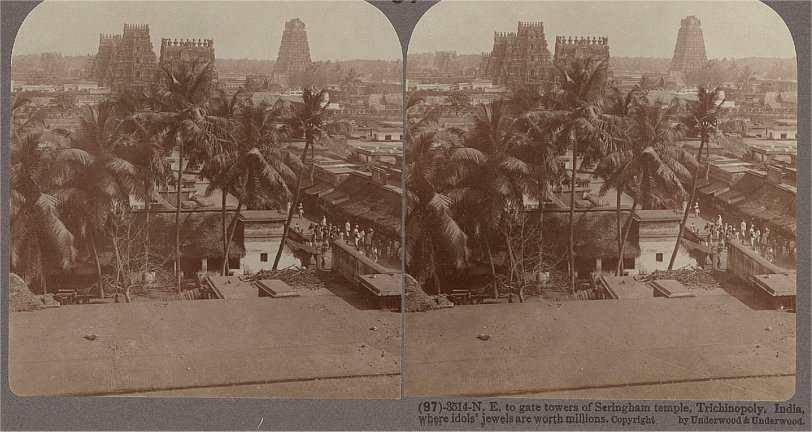 N.E. to gate towers of Serinham temple, Trichinopoly, India, where idols' jewels are worth millions.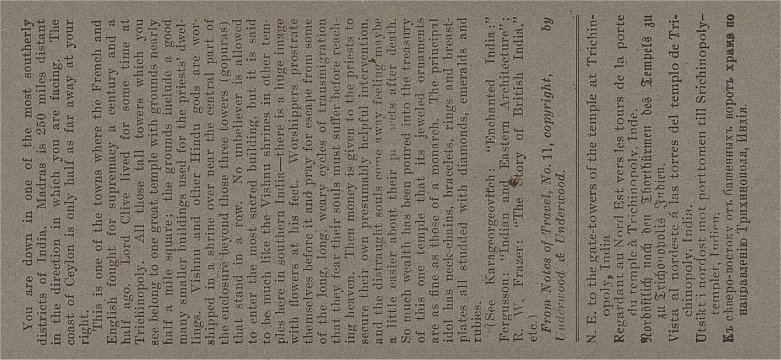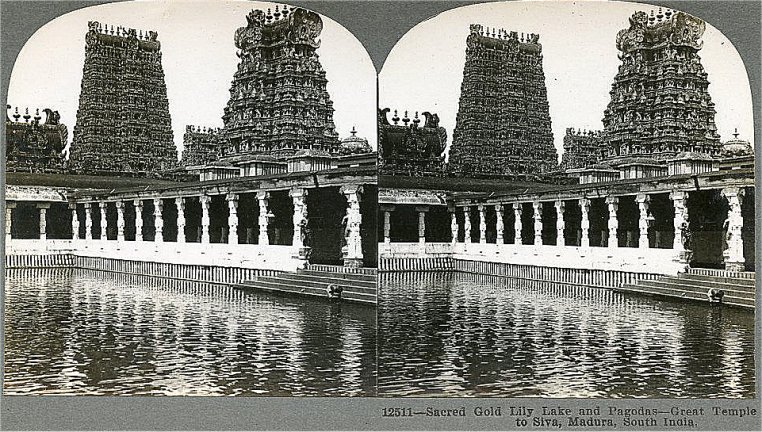 Sacred Gold Lily Lake and Pagodas -- Great Temple to Siva, Madura.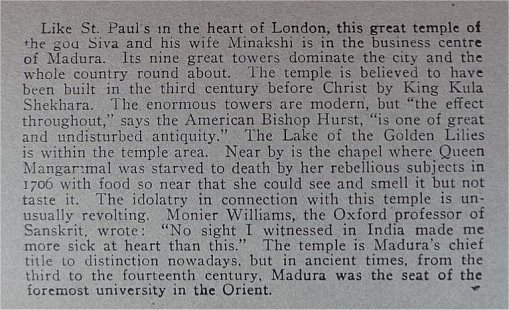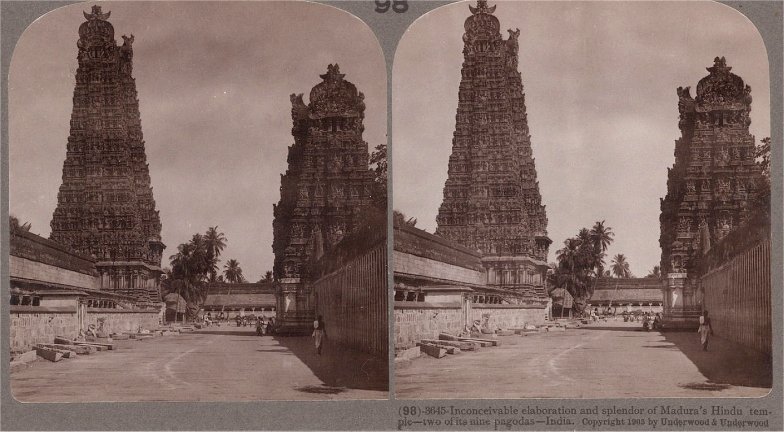 Inconceivable elaboration and splendor of Madura's Hindu temple -- two of the nine pagodas.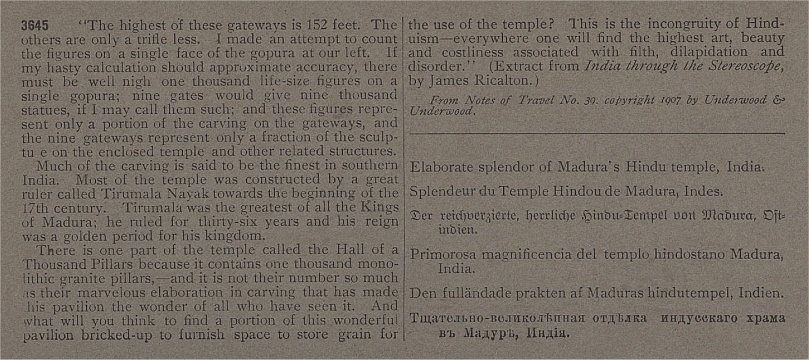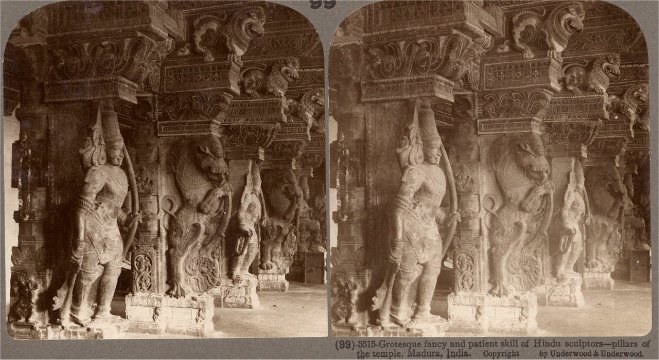 Grotesque fancy and patient skill of Hindu sculptors -- Pillars of the temple, Madura.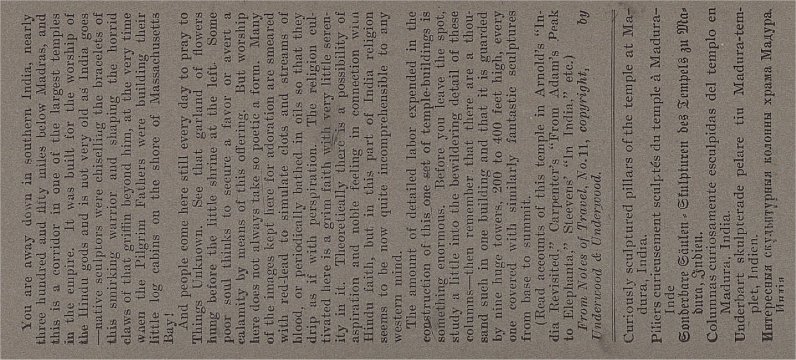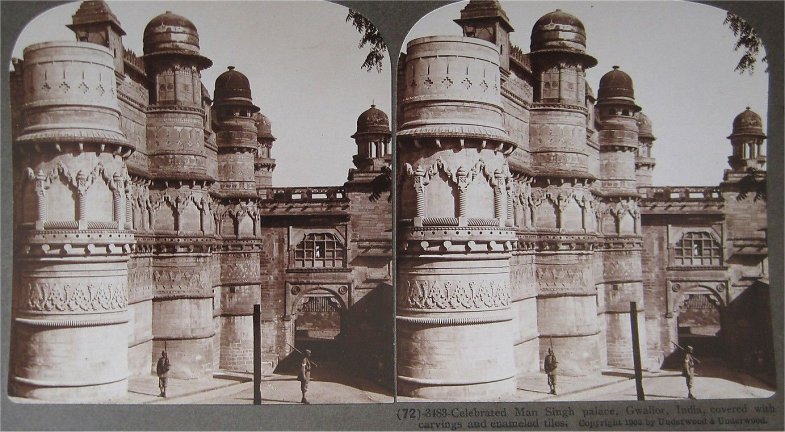 Celebrated Man Singh palace. Gwallor, India covered with carvings and enameled tiles.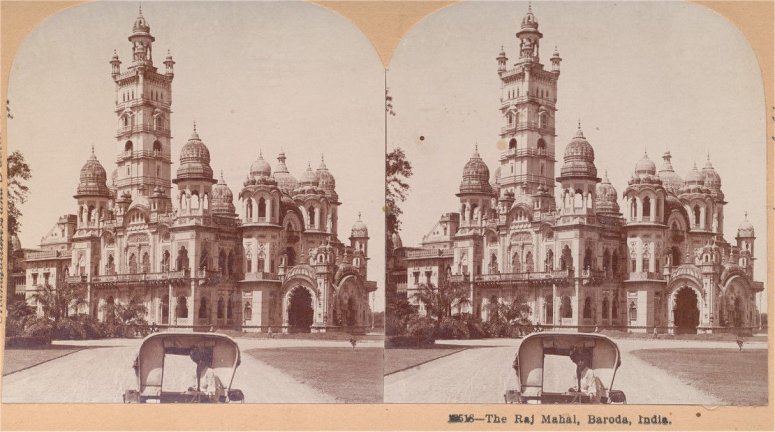 The Raj Mahal, Baroda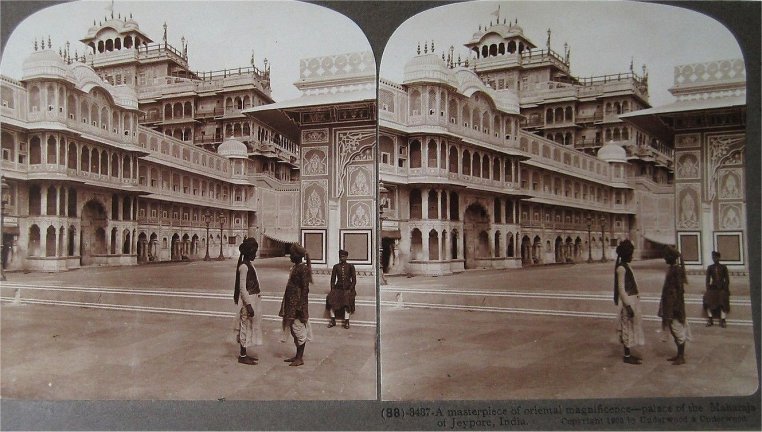 A masterpiece of oriental magnificence -- Palace of the Maharaja of Jeypore.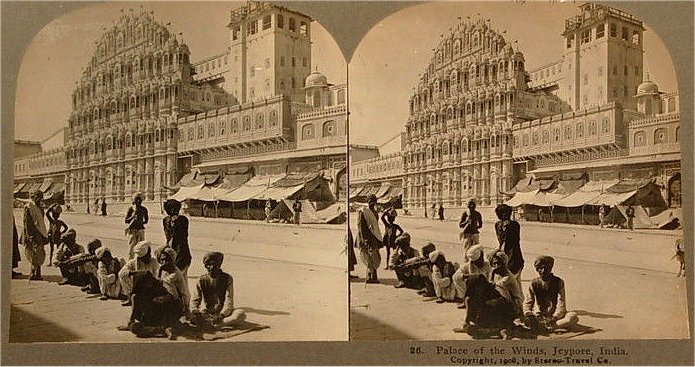 Palace of the Winds, Jeypore.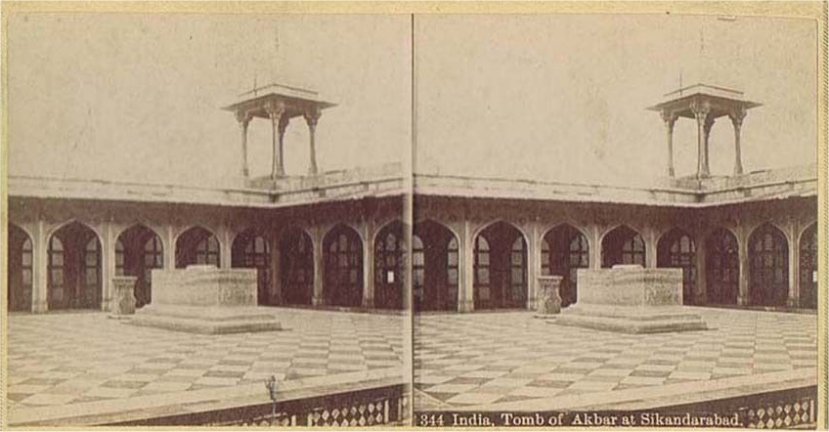 Tomb of Akbar at Sikandarabad.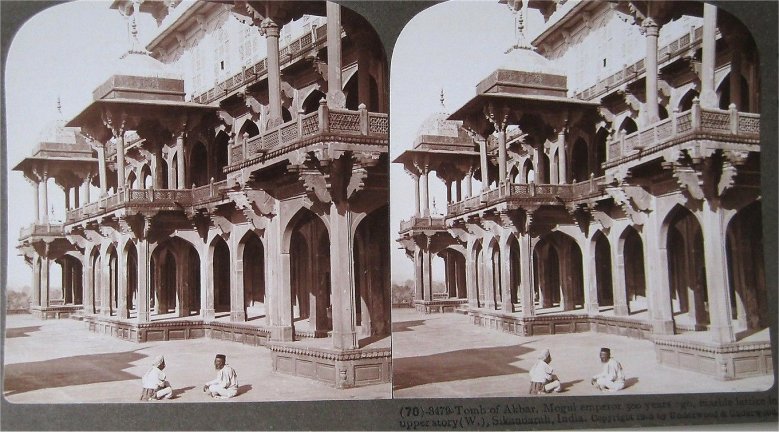 alt
Tomb of Akbar Mogul Emperor 300 Years Ago Sikandarah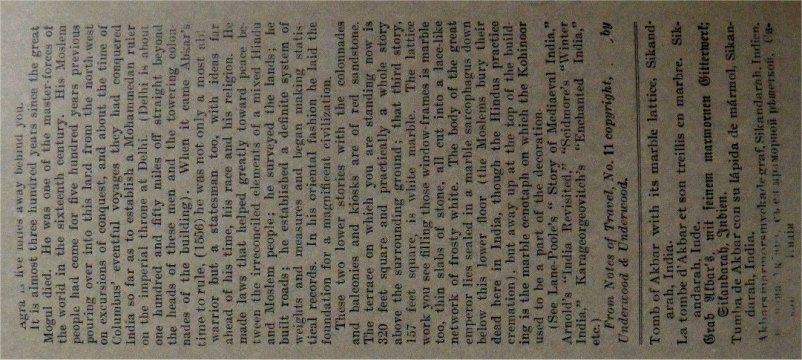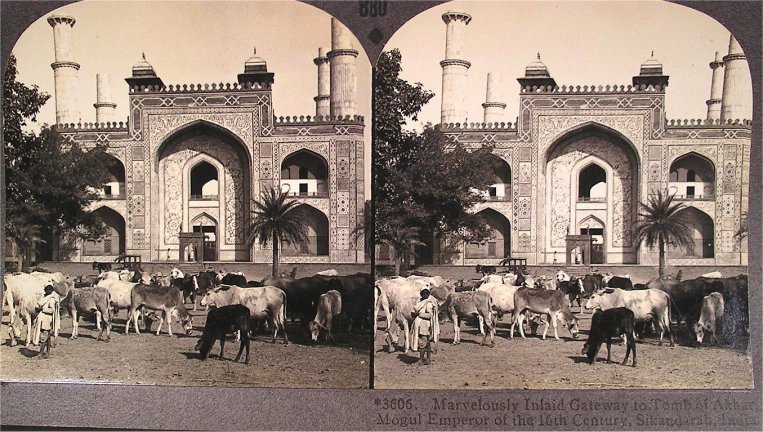 Marvelously Inlaid Gateway to Tomb of Akbar, Mogul Emperor of the 16th Century, Sikandarah.
Alternate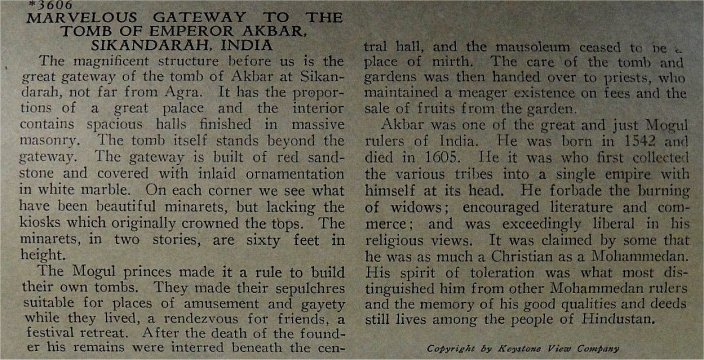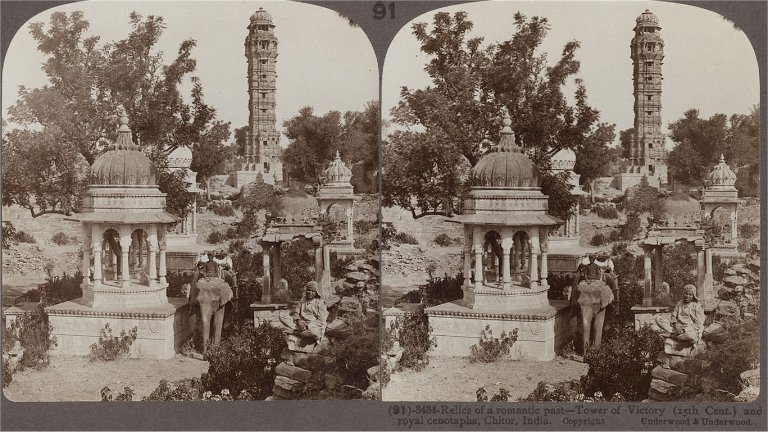 Relics of the romantic past -- Tower of Victory and royal cenotaphs, Chitor.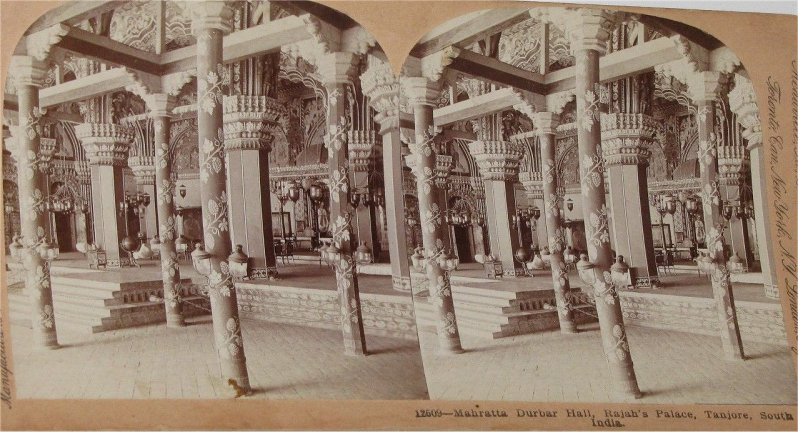 Mahratta Durbar Hall, Rajah's Palace, Tanjore, South India.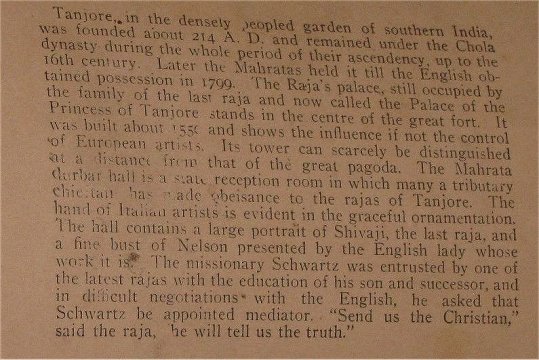 20

BACK TO INDIA CONTENTS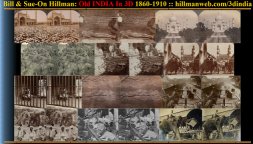 Ancient India In Three Dimension


MORE OF OUR 3D GALLERIES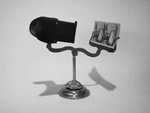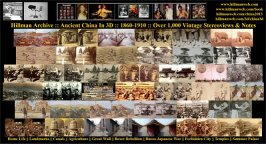 INTRO & CANADA :: CHINA 1 :: CHINA II :: INDIA


Part of the
Hillman Eclectic Studio
Hillman Brandon University EduTech Research Project
All Original Work : Image Restoration ©2016
William Hillman
Assistant Professor (Retired)
Brandon University