BILL HILLMAN'S
RARE HISTORIC CARTOONS: CATEGORY 105
Editorial Cartoons from the International Media
www.hillmanweb.com/archive/rare/105.html
CORONAVIRUS CHAOS II
Fact-checker counts 16K false, misleading claims by Trump in three years ~ THEHILL.COM
"I spread the whole earth out as a map before me.
On no one spot of its surface could I put my finger and say, here is safety."
~ Mary Shelly, The Last Man (1826) "a record of the events leading to the plague that wiped out humankind."
Caught On The Web: An Assessment of WH Virus Press Conference:
"I watched Trump's usual incoherent drivel.
And Pence, every other sentence, is crediting Der Fuhrer for his leadership
(The man was in Florida all weekend).
And do all the people standing behind Trump get lessons on how to be bobble-head dolls,
nodding up and down, agreeing to all this empty blather?"
Moronavirus


Click for full size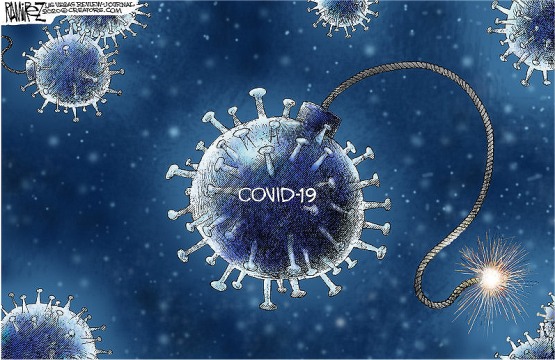 .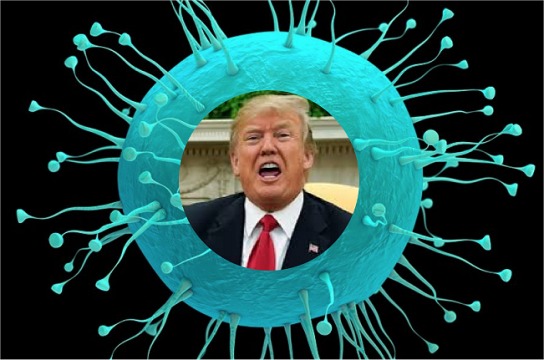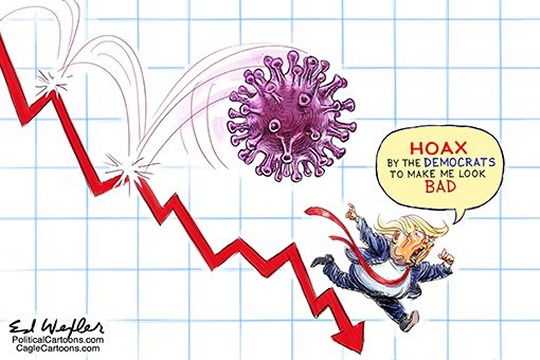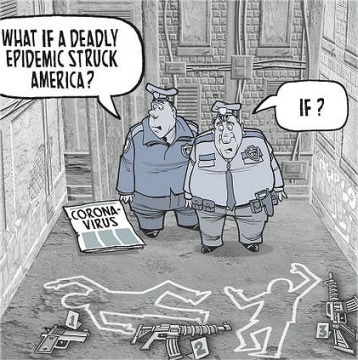 .
.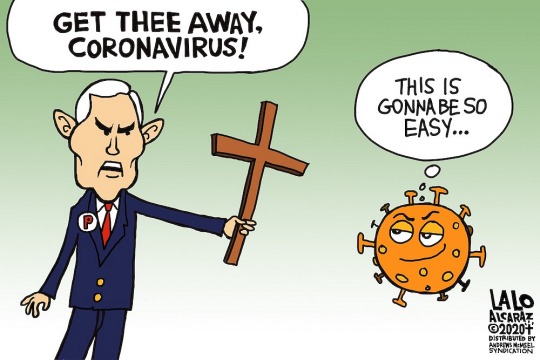 .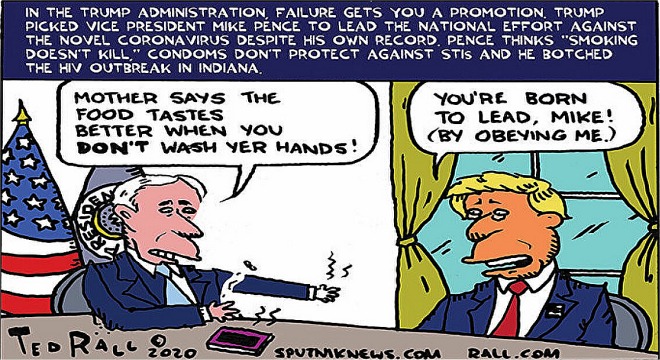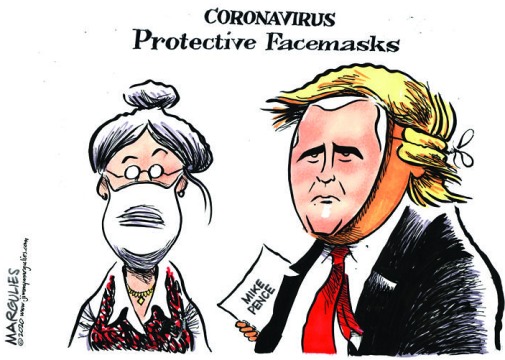 .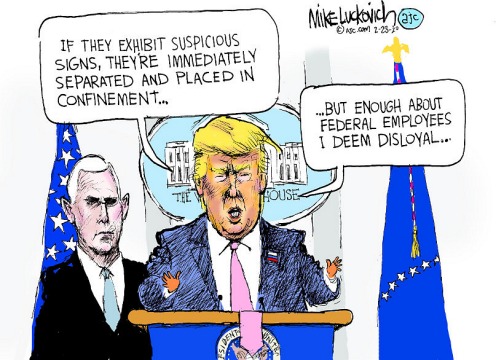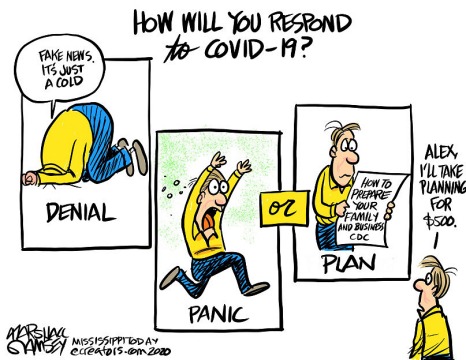 .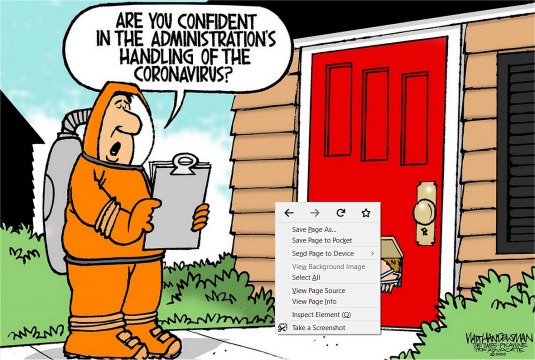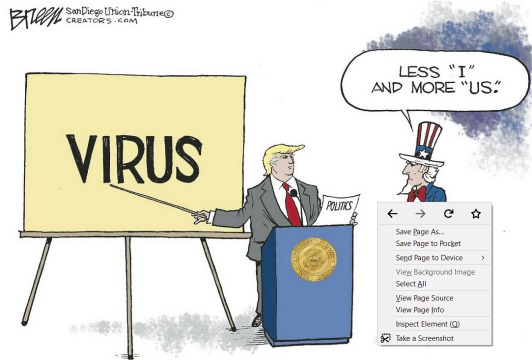 .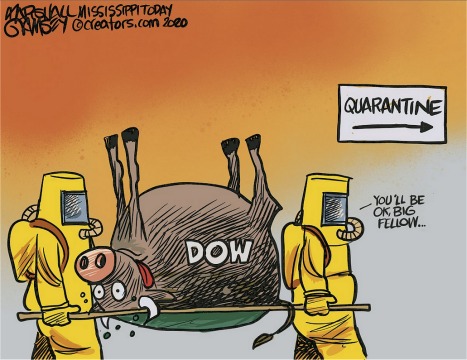 .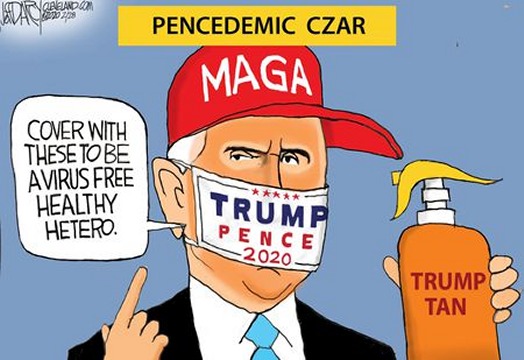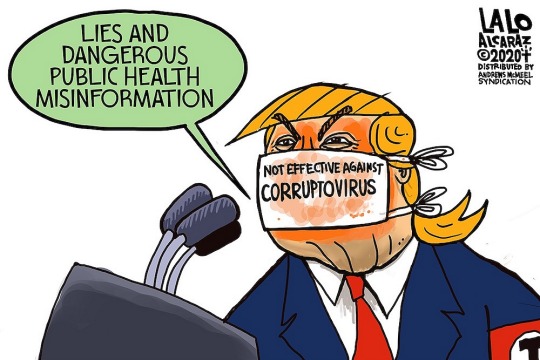 .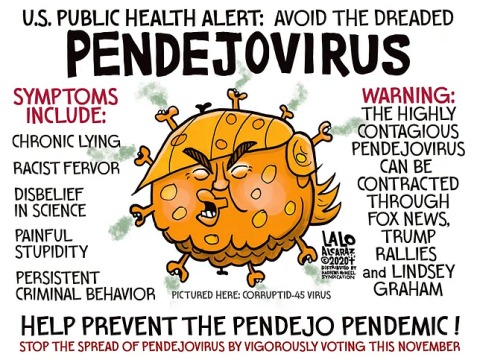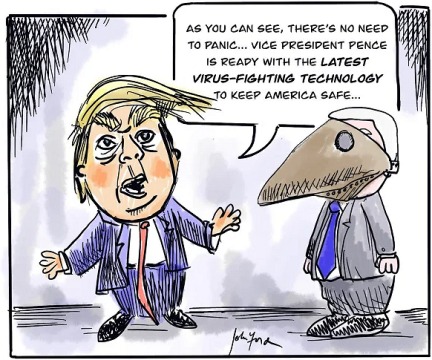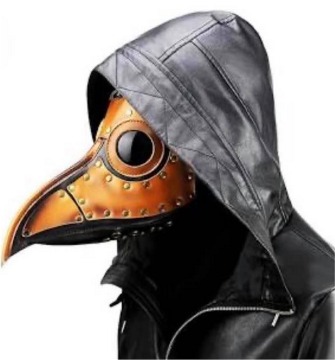 ---
Click for full-size promo collages





BACK TO MOGA DOSSIER COVER PAGE