BILL HILLMAN'S
RARE HISTORIC CARTOONS: CATEGORY 120
Editorial Cartoons from the International Media
www.hillmanweb.com/archive/rare/121.html
AGENT ORANGE: UNDERCOVER FILES VII
FANNING THE BLAME FLAME III

Agent 45 has come up the way to break the back of Covid-19! It was there in front of us all along,
but it took an Amazing Mind to figure it out. Ready for it? here it is. And I quote:
"When you test, you have a case. When you test, you find something is wrong with people.
If we didn't do any testing, we would have very few cases." That's it!!! Stop testing, America.
Then we'll have "very few cases!" Why didn't the scientists think of this?
It just proves Agent Orange is an utter genius and all those scientists are dense bozos. More at Forbes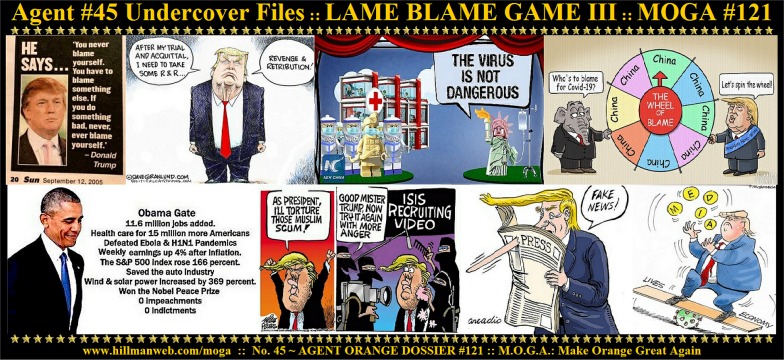 Click for full-size splash bar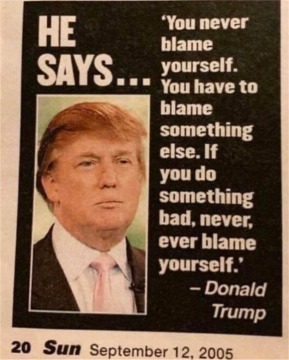 .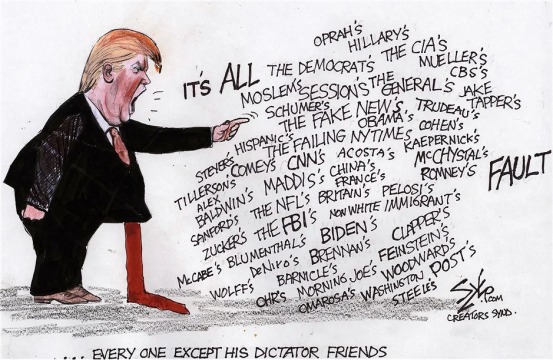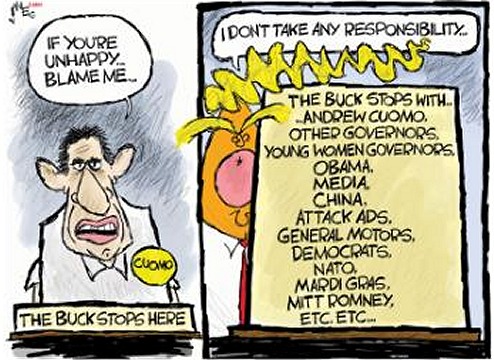 .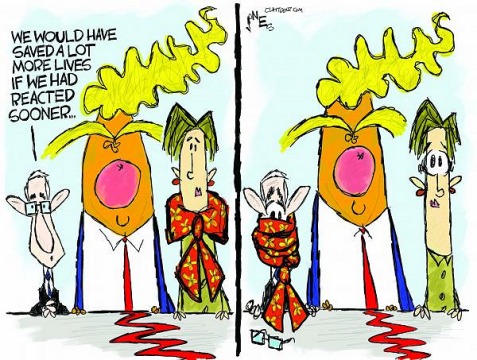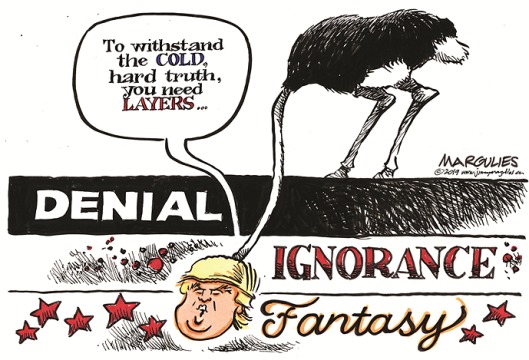 .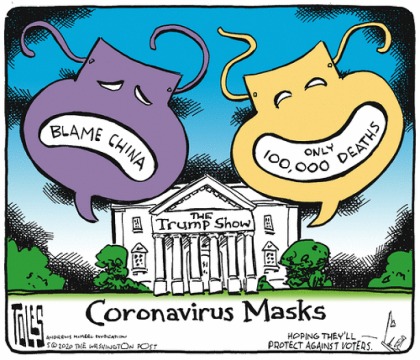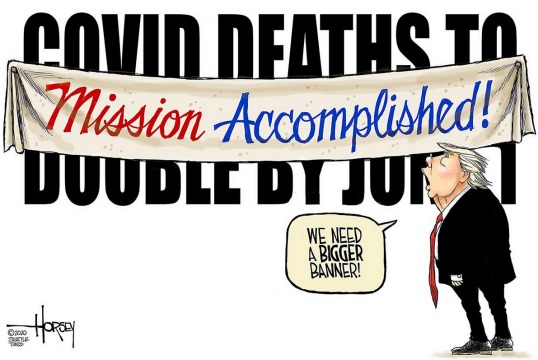 .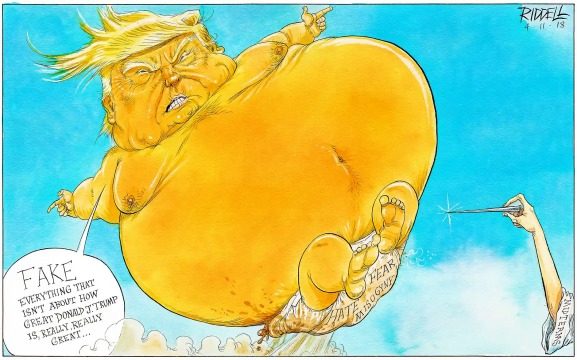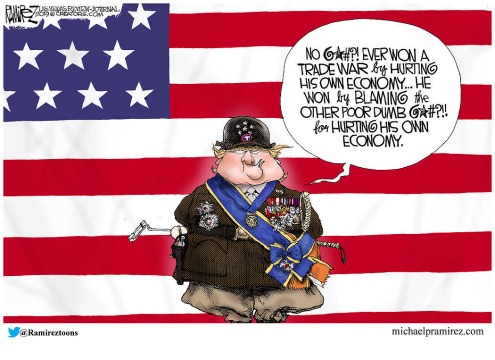 .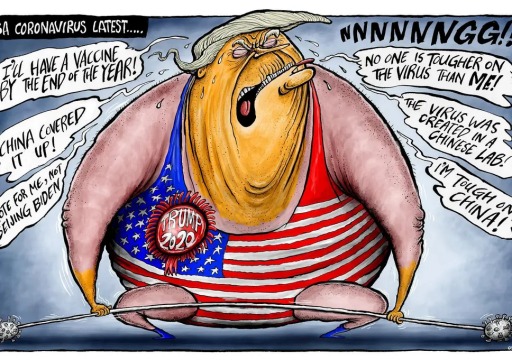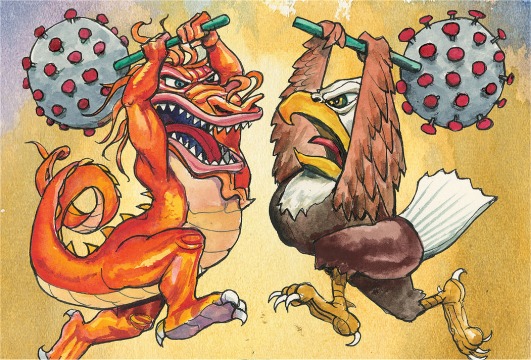 .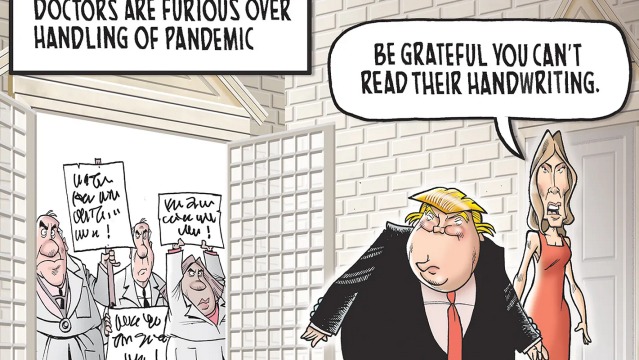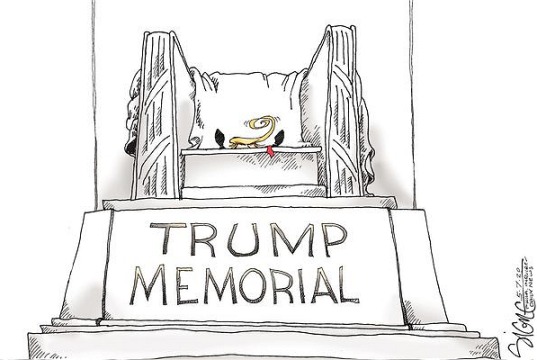 .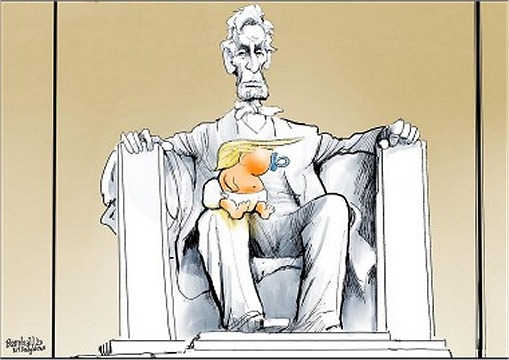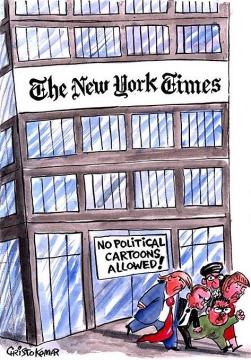 .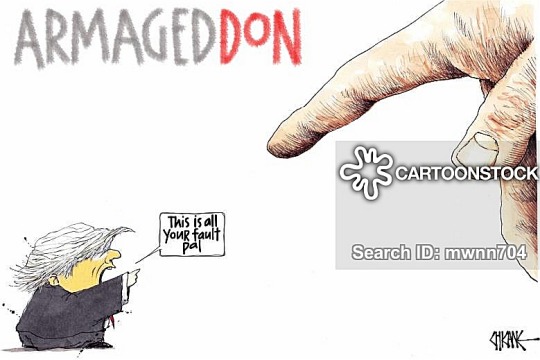 .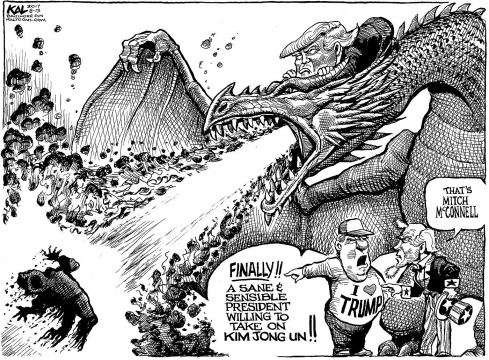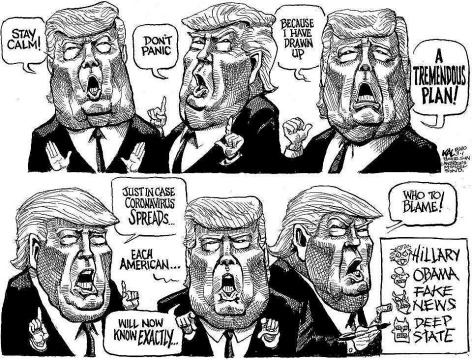 .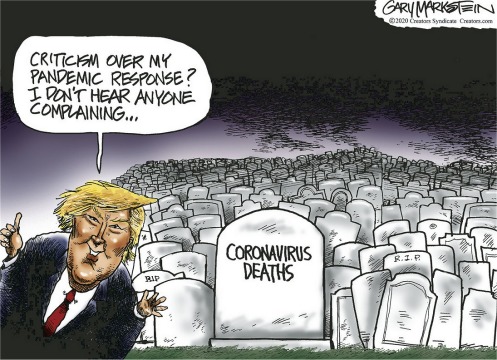 .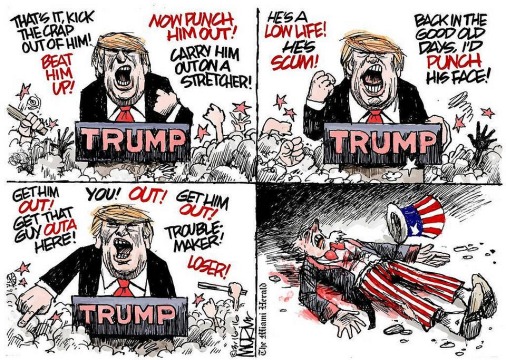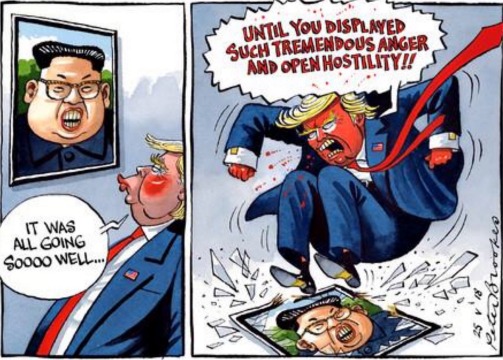 .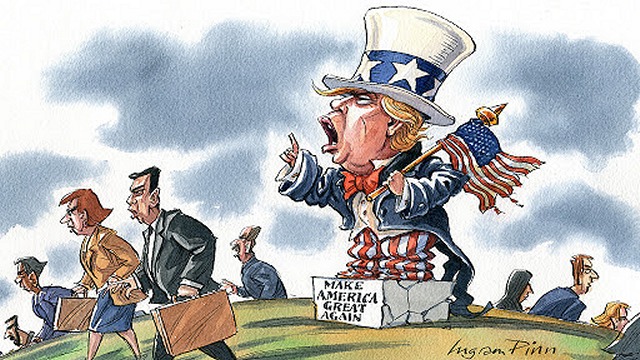 .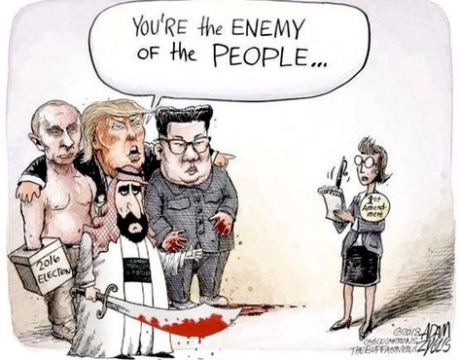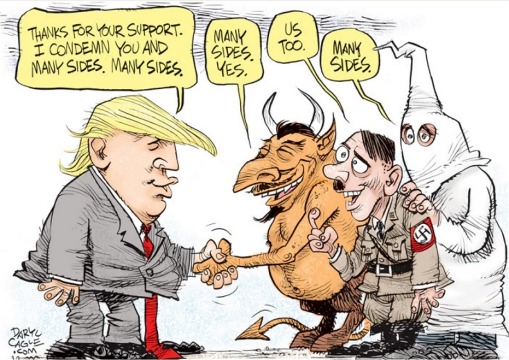 .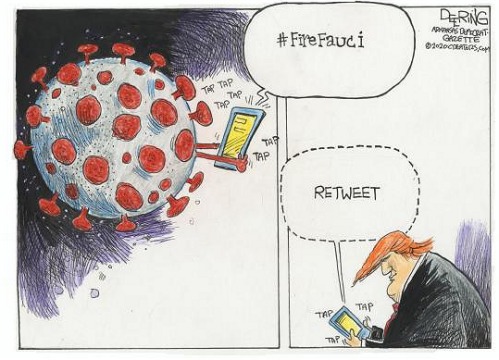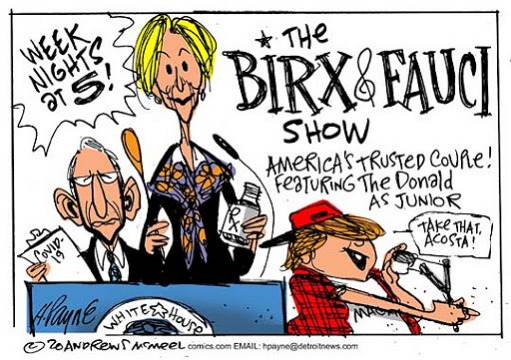 .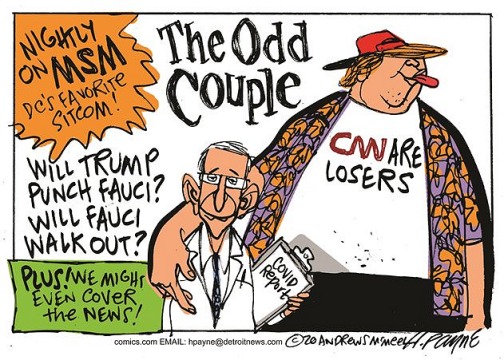 .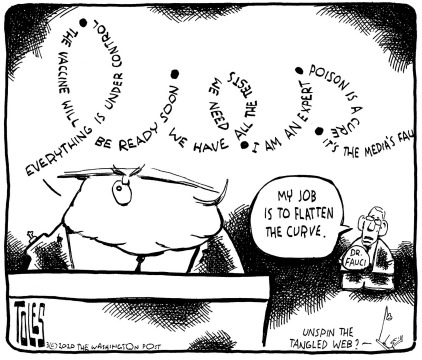 .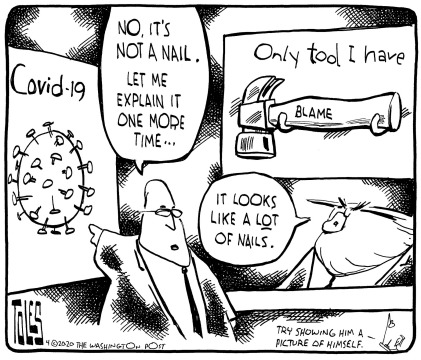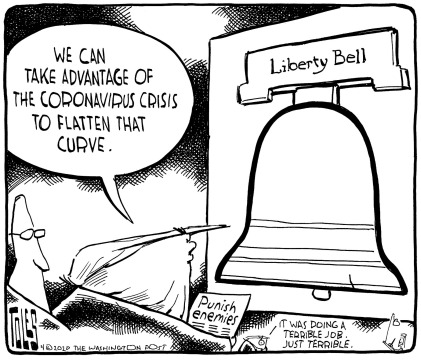 .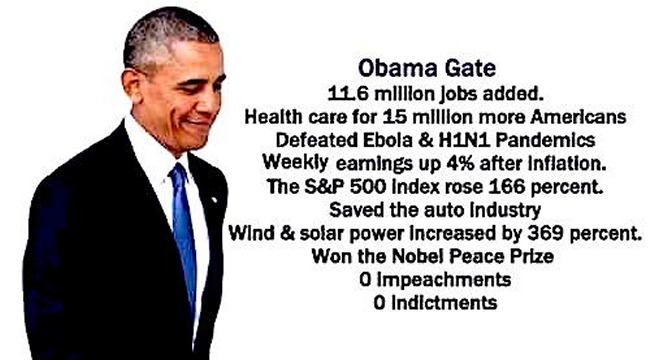 BACK TO MOGA DOSSIER COVER PAGE