BILL HILLMAN'S
RARE HISTORIC CARTOONS: UNDERCOVER FILES 189
Editorial Cartoons from the International Media
www.hillmanweb.com/archive/rare/189.html
AGENT ORANGE No. 45: LICENCE TO SHILL

TRUMP UP THE STUMP
Flailing Rallies and Campaign Stumping

18 Trump rallies estimated to have led to over 30,000 COVID-19 cases, 700 deaths: Stanford study ~ Federal
Trump supporter caravan tried to force Biden campaign bus off highway. . .
President appears to praise threats from his own supporters ~ Guardian
ĎTrump Trainí Ambushes Biden-Harris Campaign Bus in Texas ~ Video
ĎA whole lot of hurtí: Fauci warns of covid-19 surge, offers blunt assessment of Trumpís response ~ Washington Post
Yet another cartoonist loses his job. This does not bode well for the future of newspaper cartooning.
Many thanks for your great work through the years, Steve Benson ~ Washington Post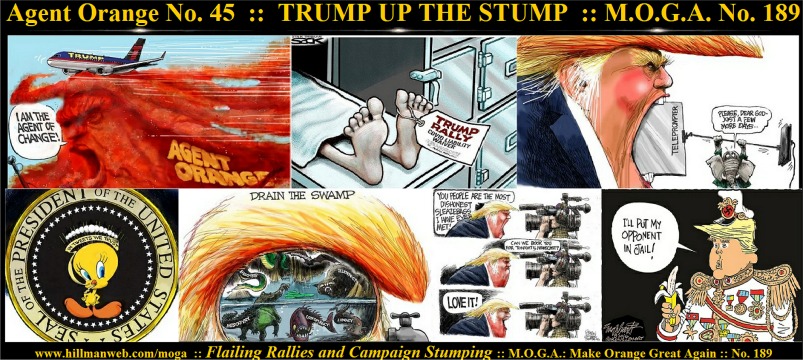 Click for full-size splash bar



MAGA's spewing propaganda and we in Canada can't look away ~ National Observer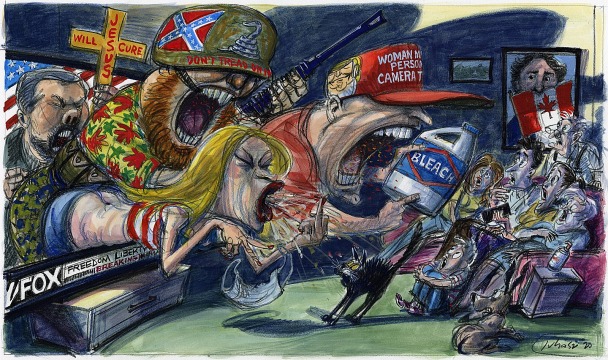 Click for full size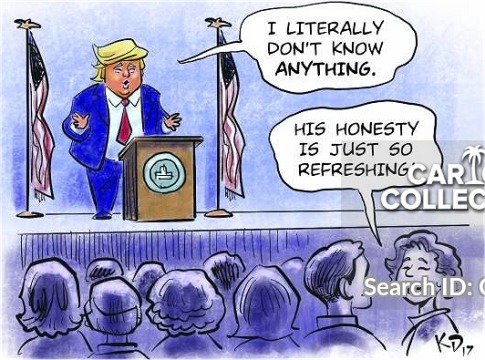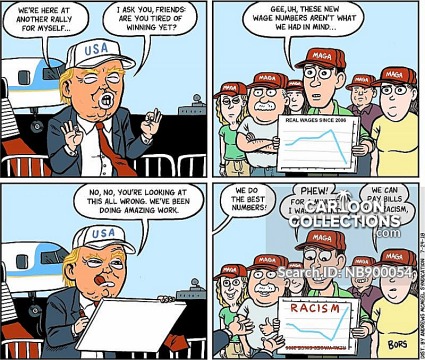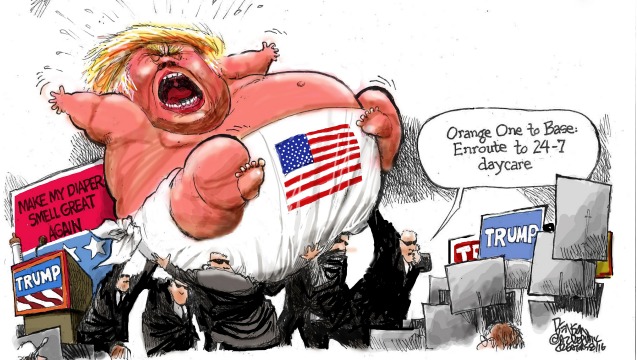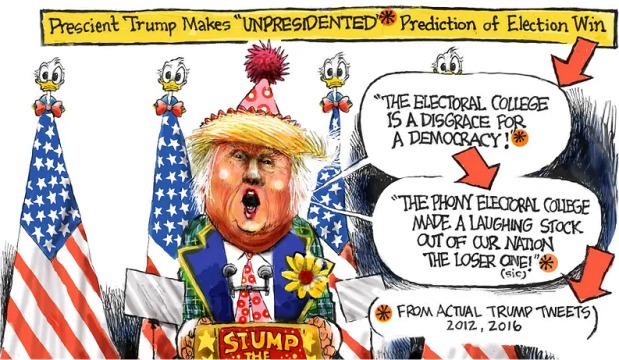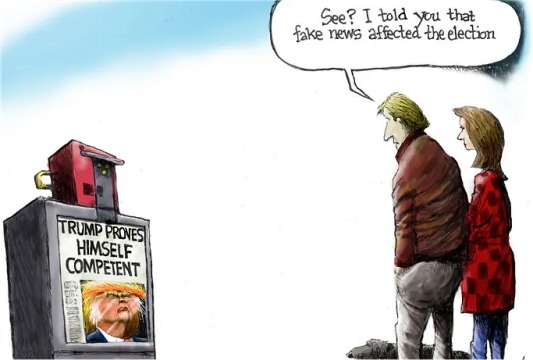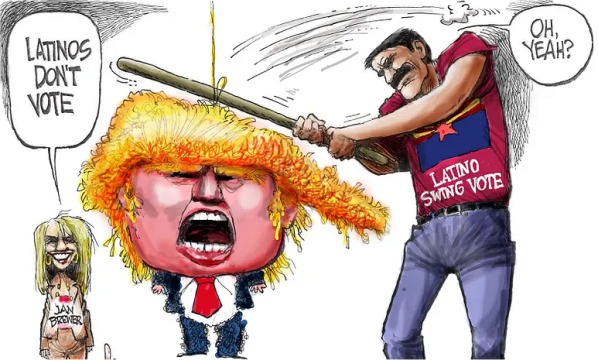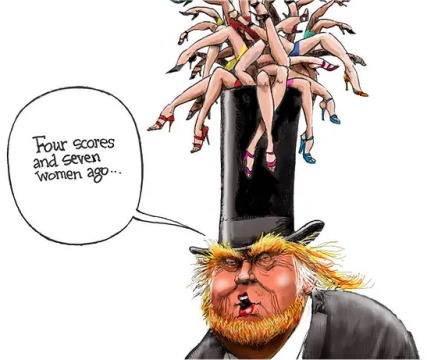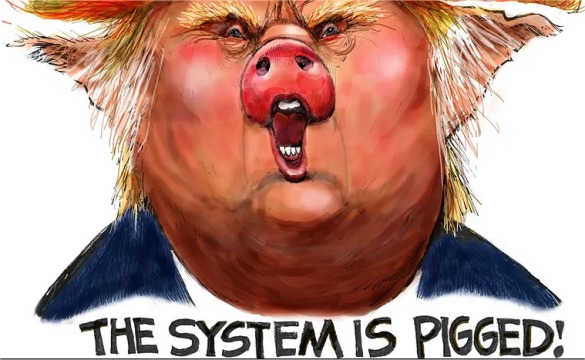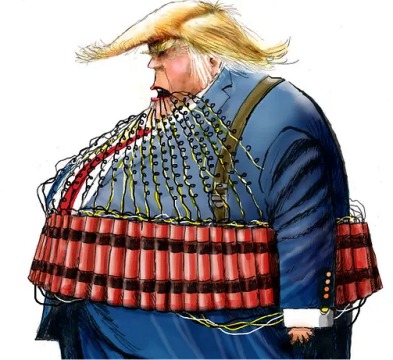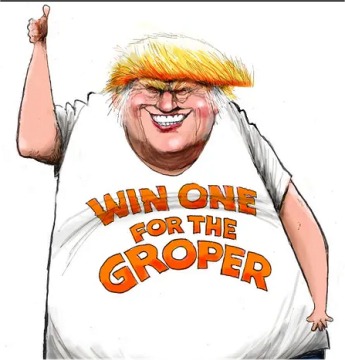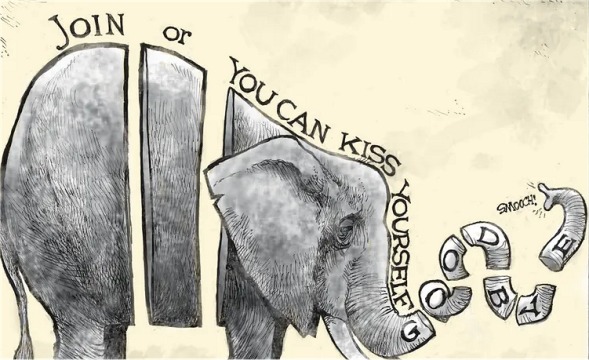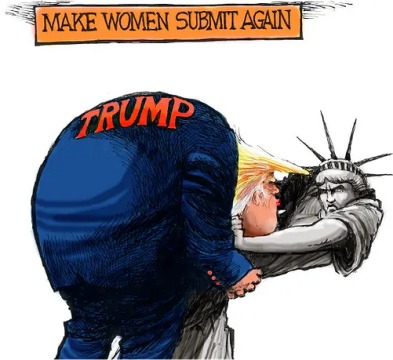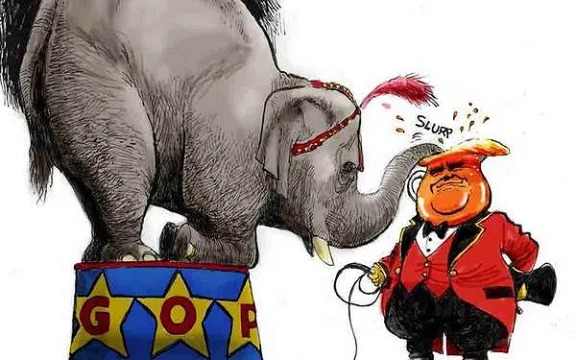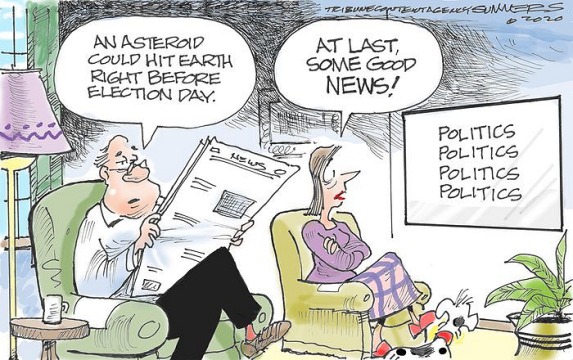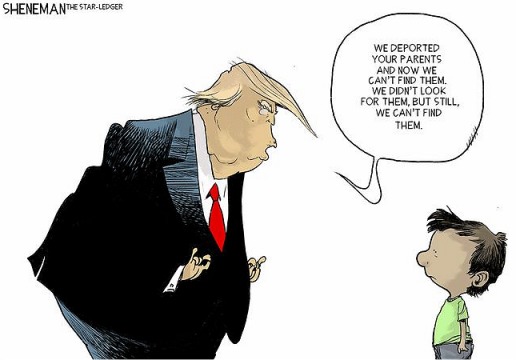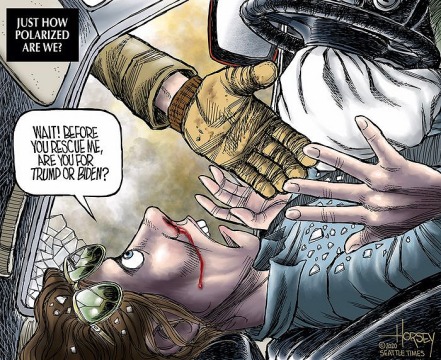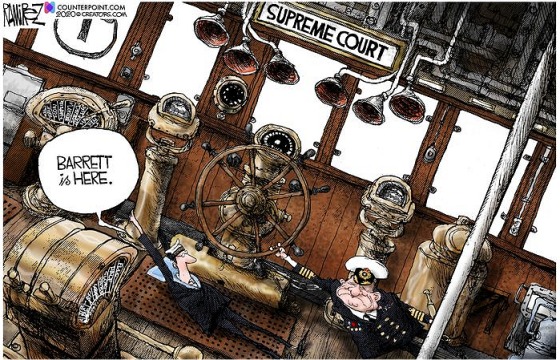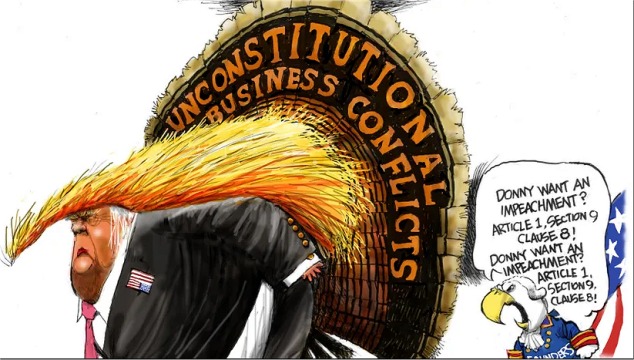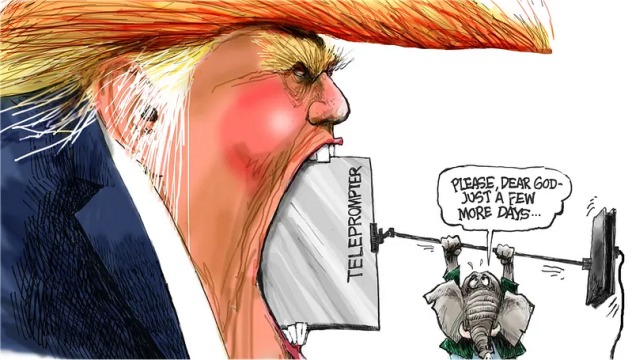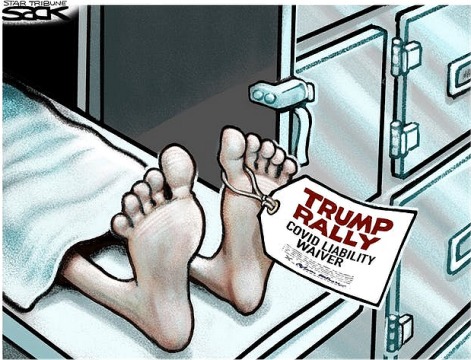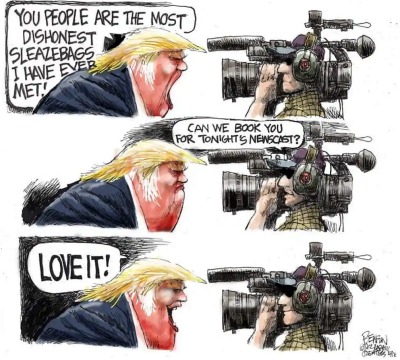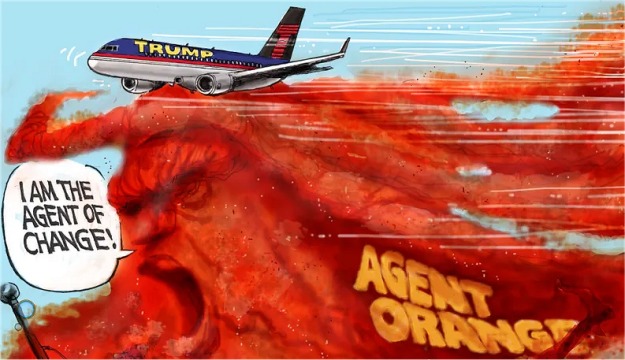 BACK TO MOGA DOSSIER COVER PAGE