BILL HILLMAN'S
RARE HISTORIC CARTOONS: UNDERCOVER FILES 190
Editorial Cartoons from the International Media
www.hillmanweb.com/archive/rare/190.html
AGENT ORANGE No. 45: LICENCE TO SHILL

STUMPING AND STUMBLING
The Long and Whining Trail

*** Trump's Closing Message: I Will Cheat
The president finished with a pledge to not count lawful votes,
attacks on the country's coronavirus expert and praise for a treasonous Confederate general. ~ Huffington
---
*** Why Canada Doesn't Have The Same Partisan Supreme Court Fights As The U.S.
It's a "good thing" Canada's top court is above politics, says former prime minister Kim Campbell.
It's a situation perhaps most Canadians can't fathom.
The idea that the country's top political leader would
stack the courts with partisan appointments — including a Supreme Court appointee
at the 11th hour during an election when voting is already underway
— in part to ensure that he or she remains in power, seems ludicrous, farfetched, undemocratic. ~ Huffington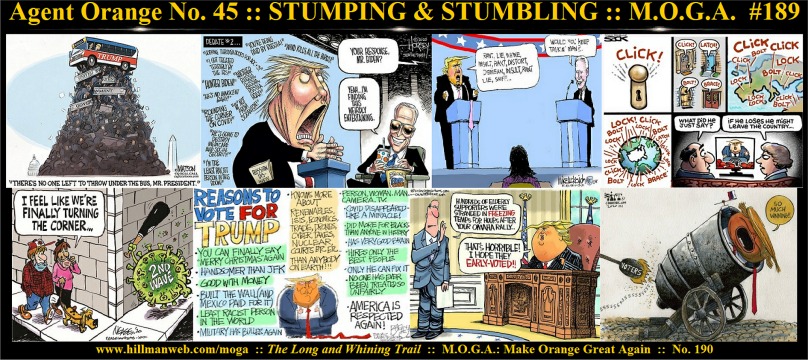 Click for full-size splash bar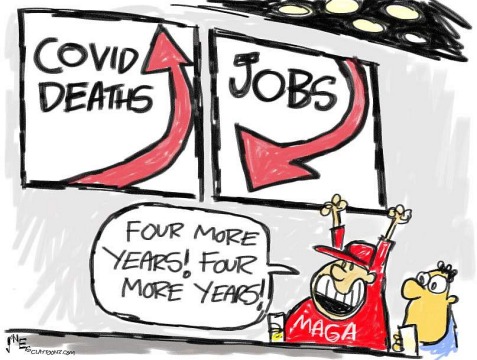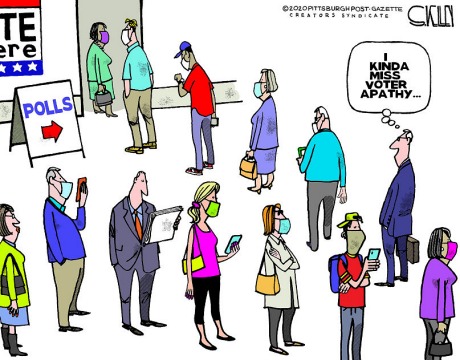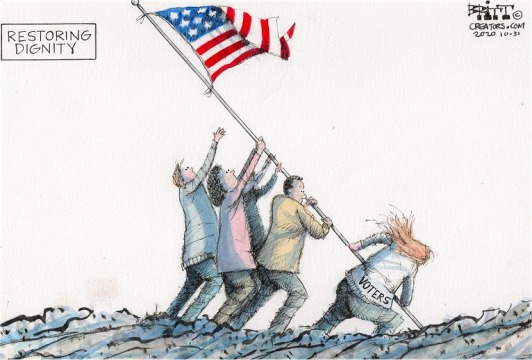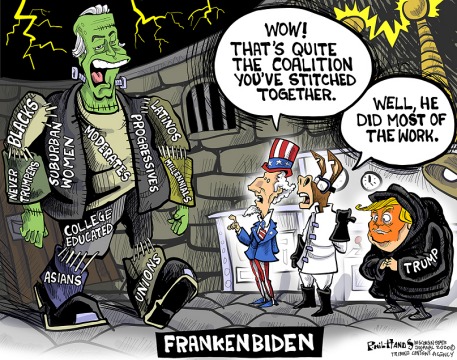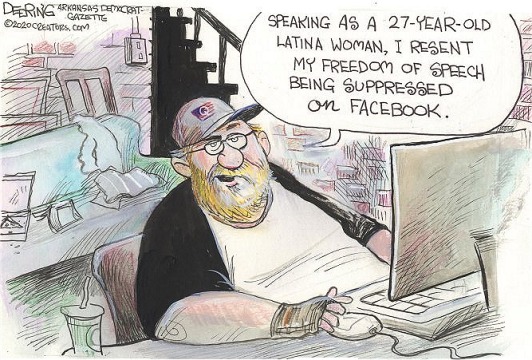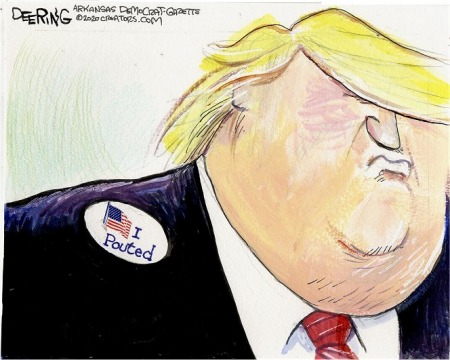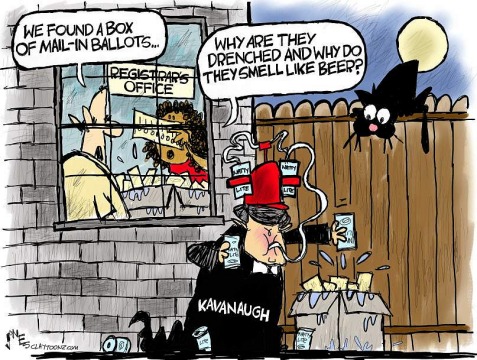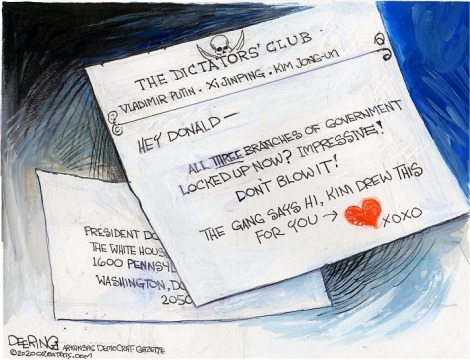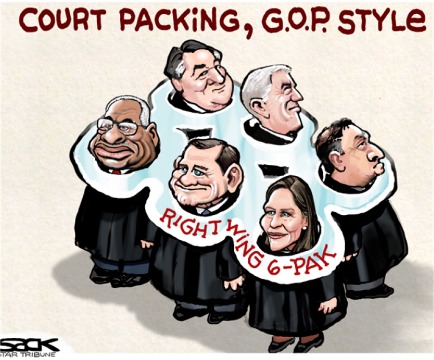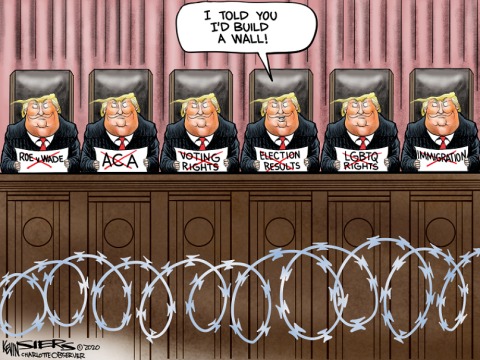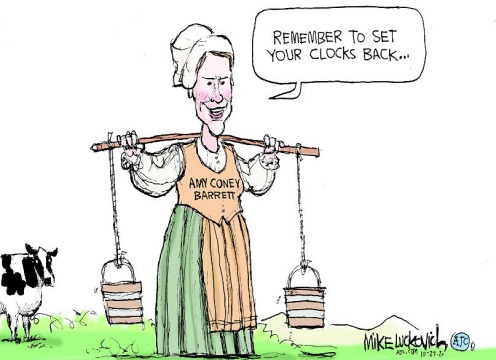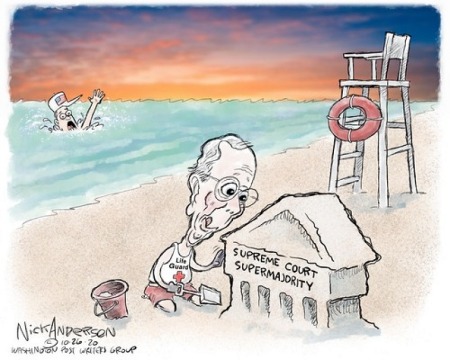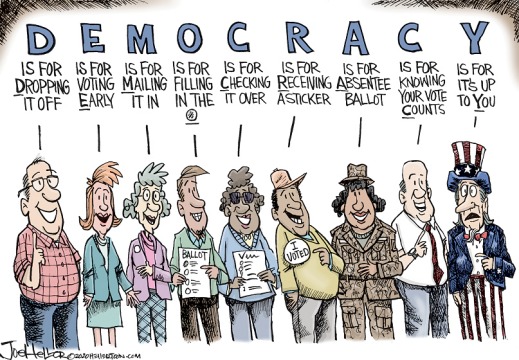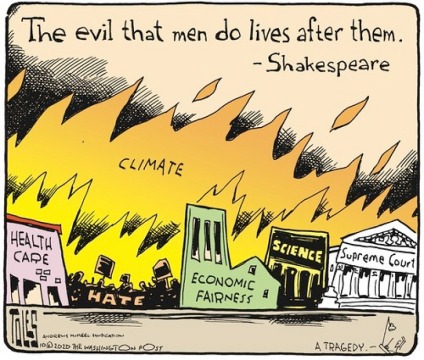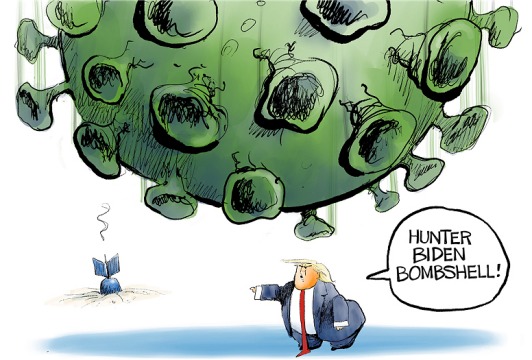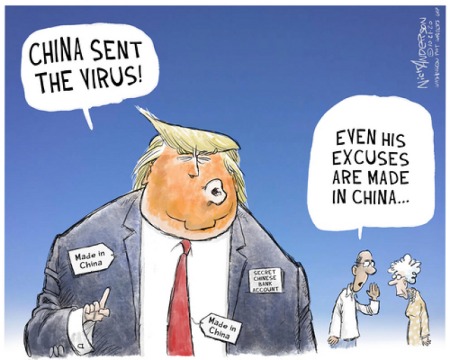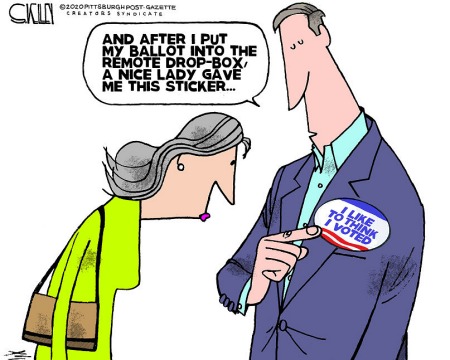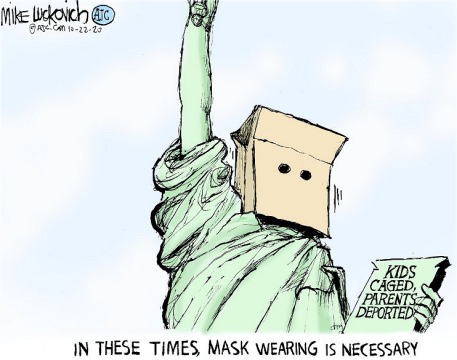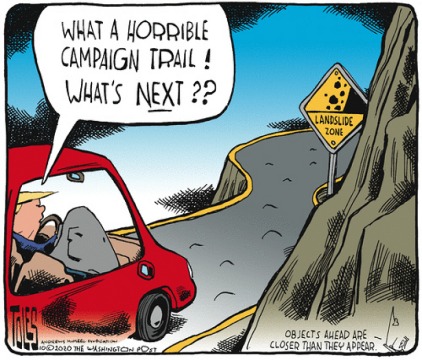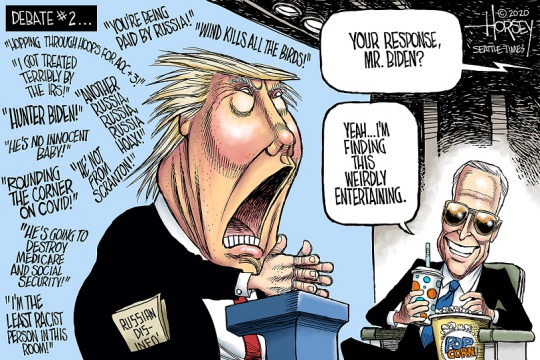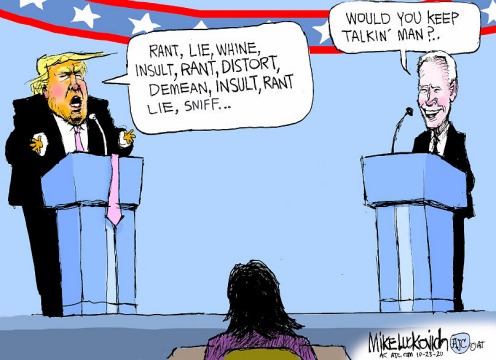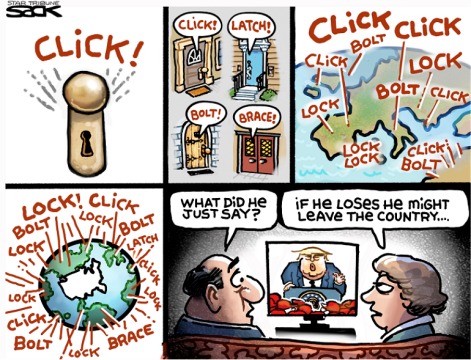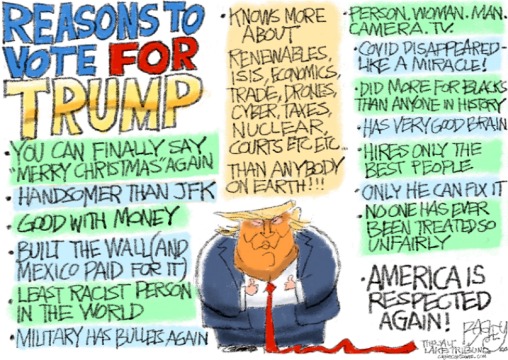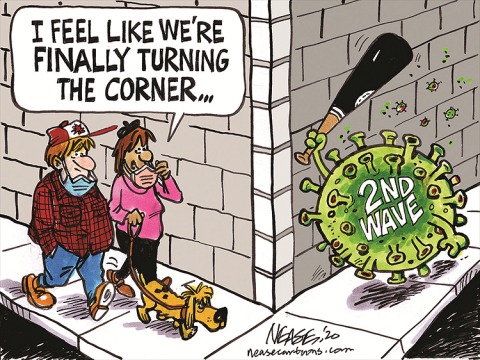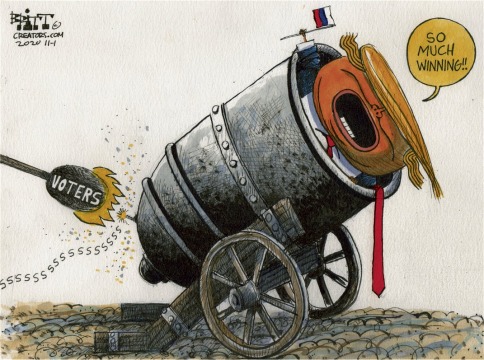 BACK TO MOGA DOSSIER COVER PAGE