Bill and Sue-On Hillman: A 50-Year Musical Odyssey
www.hillmanweb.com/book :: www.hillmanweb.com/book/travel

HILLMAN ASIA ADVENTURE 2018
www.hillmanweb.com/asia2018
JAPAN DAY ONE ~ IV:
CLIMB TO WAKAYAMA CASTLE
http://www.hillmanweb.com/asia2018/japan/jp04.html

Wakayama Castle was built on Mt. Torafusu ("a tiger leaning on his side") in a city central park. This castle is a concrete replica of the original, which was destroyed in World War II. The castle was started in 1585, and built on a natural hill with a river to divert to provide a moat. The structure has been enlarged, burned, and rebuilt many times over the centuries.

We followed signs that led us toward the castle. We could see it in the distance -- high atop a large forested rocky outcrop. Access to the attraction was via a hundreds of stone stairs carved into the rocky hillside and that wound up and up through the trees.

Since the day had turned quite blustery we hung onto guide rails as we manoevered the steep rain-soaked steps. After a seemingly endless climb we reached the well-treed and ornately decorated castle grounds.

Early March is a bit early for full blossoms and leaves on the trees but Sue-On managed to find a few blossomy patches for her camera. Although the day was misty and rainy we were still able to see some good views of the surrounding city through the trees. The best views came later from the top level of the castle.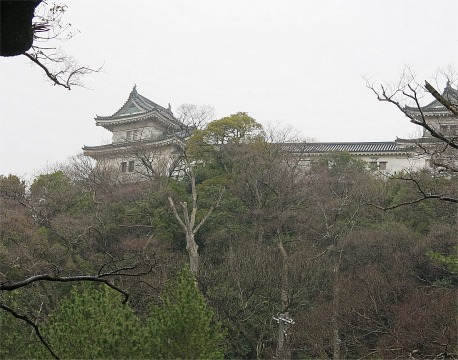 .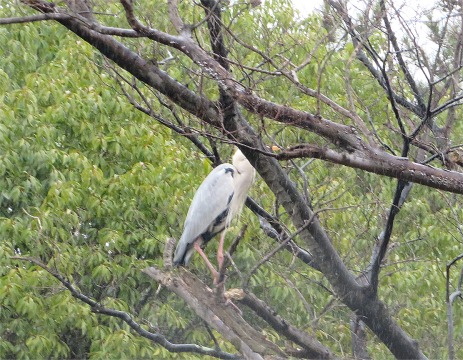 .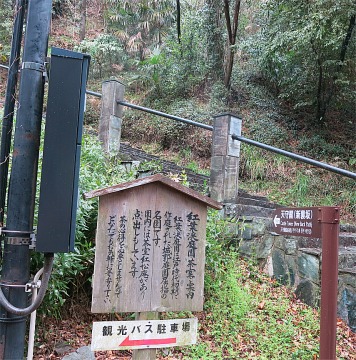 .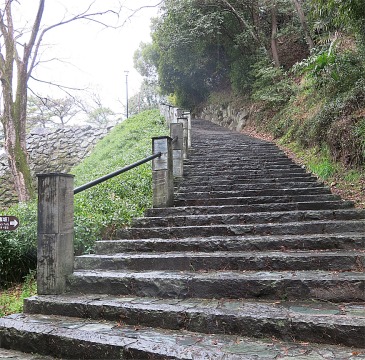 .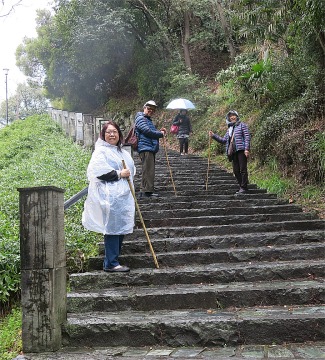 .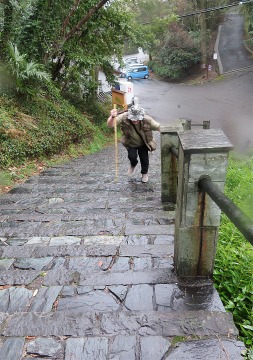 .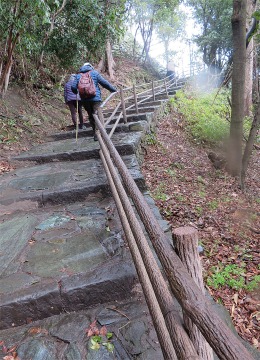 .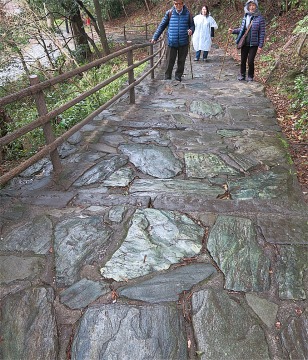 .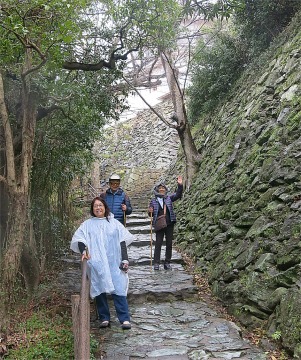 .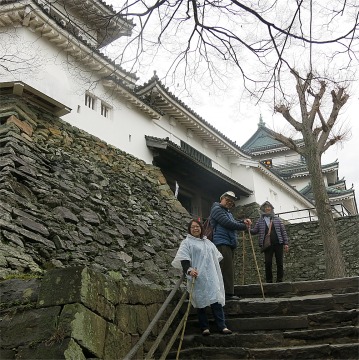 .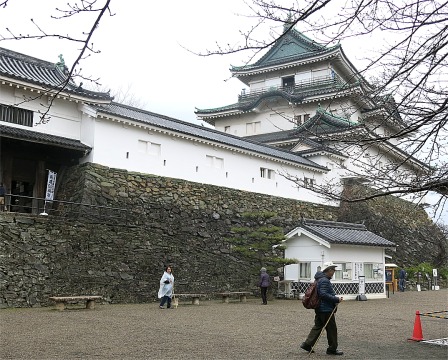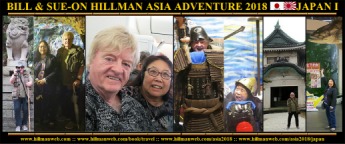 BACK TO JAPAN INTRO / CONTENTS


BACK TO ASIA 2018 CONTENTS






Bill and Sue-On Hillman
www.hillmanweb.com
hillmans@wcgwave.ca