Bill and Sue-On Hillman: A 50-Year Musical Odyssey
www.hillmanweb.com/book :: www.hillmanweb.com/book/travel

HILLMAN ASIA ADVENTURE 2018
www.hillmanweb.com/asia2018
JAPAN DAY ONE ~ VII:
SENJOJIKI SEA ROCKS
plus KUROSHIO FISH MARKET
http://www.hillmanweb.com/asia2018/japan/jp07.html

It was a short drive from the Sandanbeki Caves to the Senjojiki Rocks. Senjojiki is an interesting tiered formation of huge horizontal rocks created by the constant erosion of the powerful waves of the Pacific Ocean over the years. These waves continue to reshape the rocks year after year.

The name Senjojiki literally means "one thousand tatami mats" and it actually looks like several thousand tatami mats joined together. Most of the rocks were generally flat and we enjoyed walking out on them and watching the surging waves crashing around us. The powerful ocean breeze would have been quite welcome on a hot summer day but not quite as pleasant during this cold, rainy March day. Nevertheless, a fascinating visit.

---

It was another short hop to the Kuroshio Fish Market, a huge market packed with an endless array of fresh seafood displays and demonstrations. There were also vendors selling fruits, vegetables, snacks and souvenirs. Since we are all food devotees this made for an intriguing visit.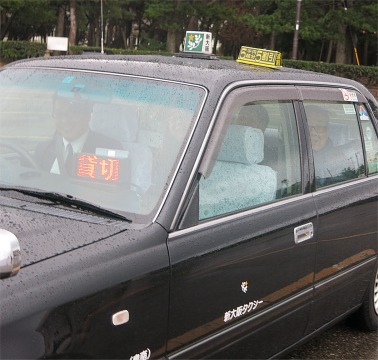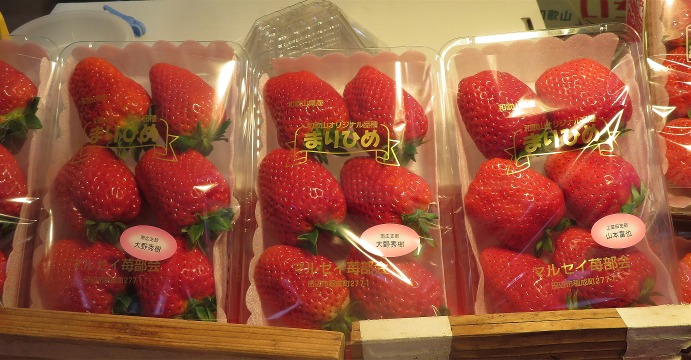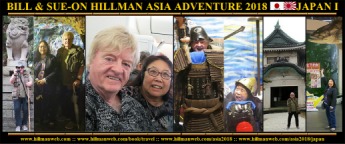 BACK TO JAPAN INTRO / CONTENTS


BACK TO ASIA 2018 CONTENTS






Bill and Sue-On Hillman
www.hillmanweb.com
hillmans@wcgwave.ca