Bill and Sue-On Hillman: A 50-Year Musical Odyssey
www.hillmanweb.com/book :: www.hillmanweb.com/book/travel

HILLMAN ASIA ADVENTURE 2018
www.hillmanweb.com/asia2018
JAPAN DAY ONE ~ VIII:
SUSHI ROBOTIC
CONVEYER BELT RESTAURANT
http://www.hillmanweb.com/asia2018/japan/jp08.html

This was our first experience with a Conveyer Belt Sushi Restaurant. Luckily our driver was with us and led us through the process.

We were greeted at the door by a robot who welcomed us to the establishment. Bill didn't seem to realize that it was a robot and he started up a conversation -- they became real friends and departed with handshakes when we were assigned a table.

We struggled through the menu which was all in Japanese but with the help of the photos of the food and the hints from our Japanese speaking driver we decided on some dishes. The next step was to place our orders via the touch screen. A great new experience.

We still don't know the name of this restaurant. . . we're counting on our Japanese readers to make the translation.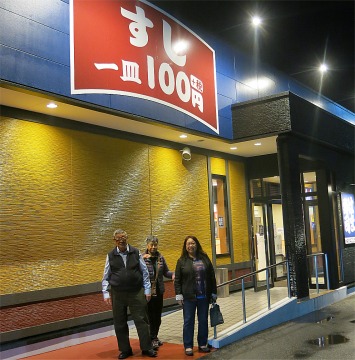 .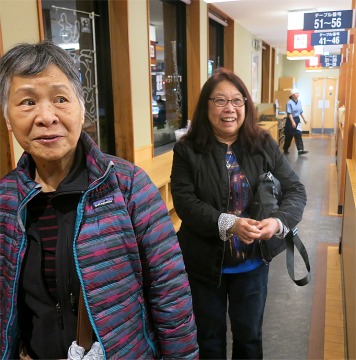 .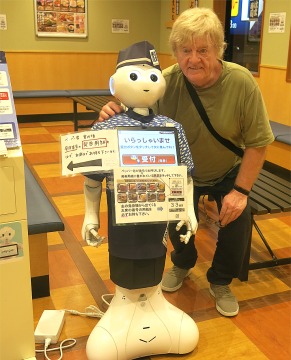 .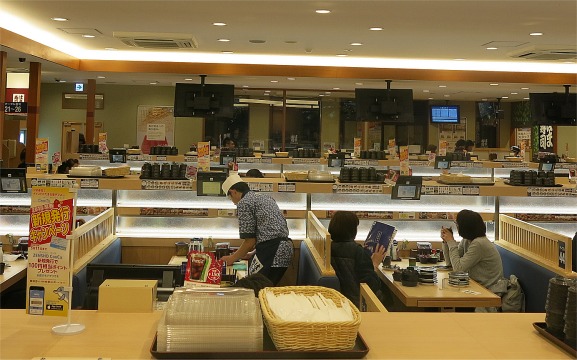 .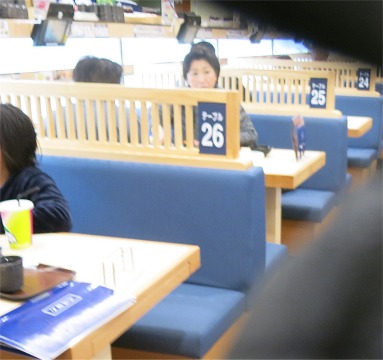 .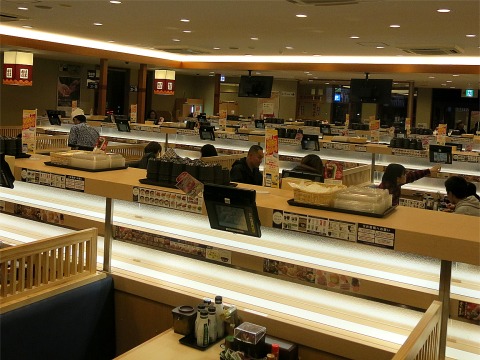 .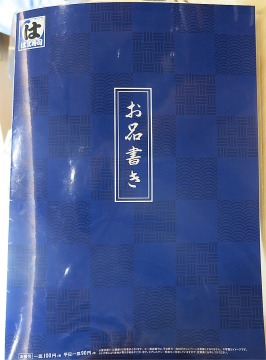 .


Our choices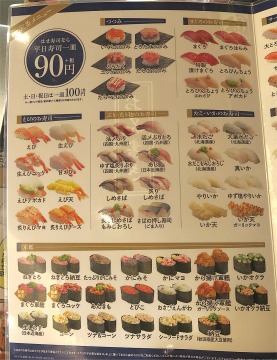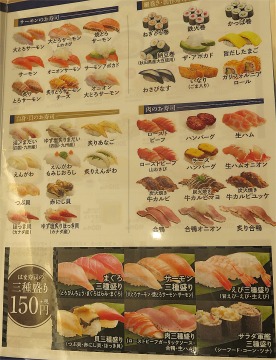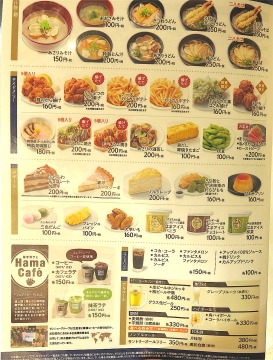 .


Punch it in driver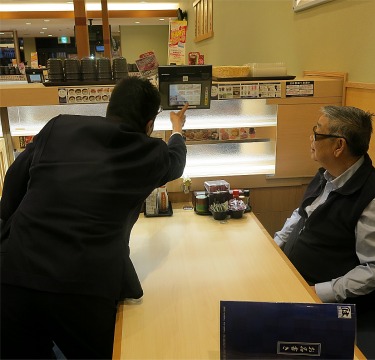 .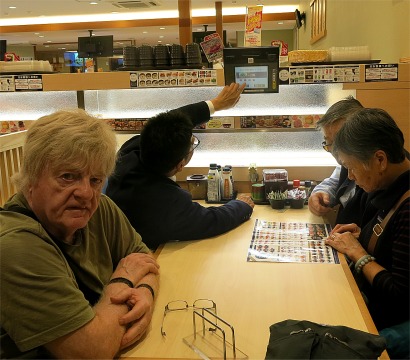 .


Screen and condiments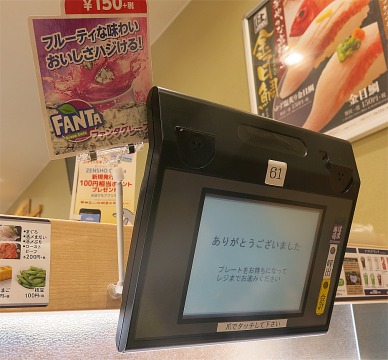 .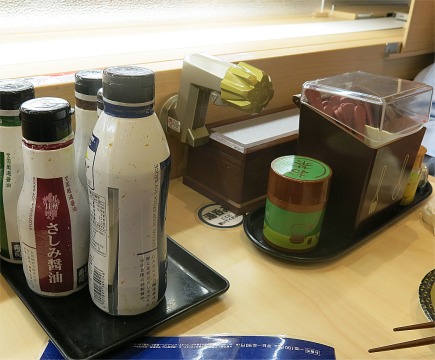 A sneak peek at the kitchen and its robot staff.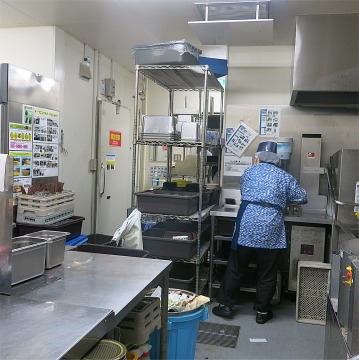 .



Here comes da food. . . grab it fast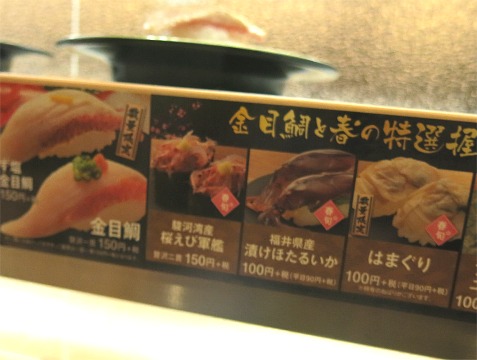 .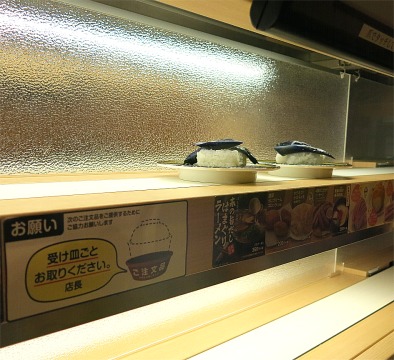 .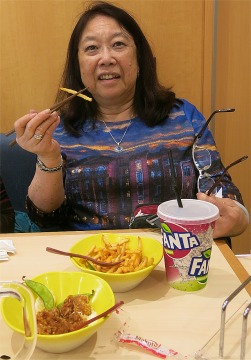 .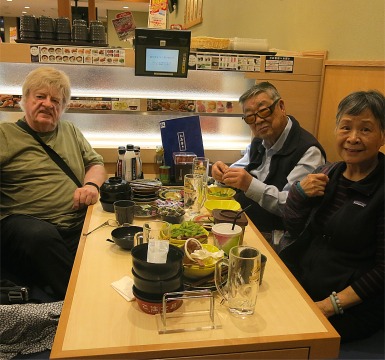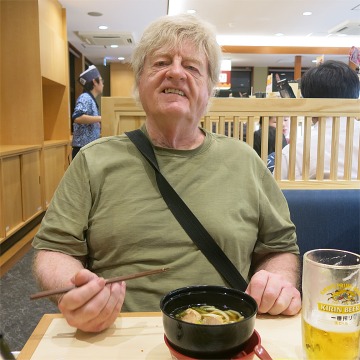 .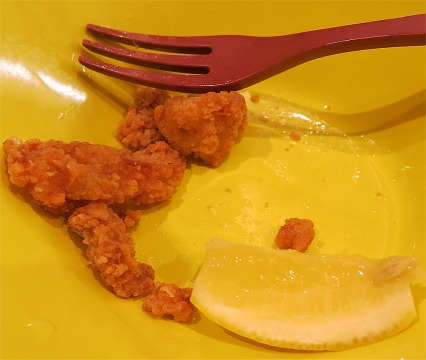 .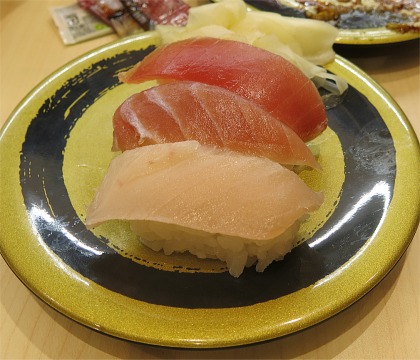 Bill stops on the way out for a final word and handshake with his new friend.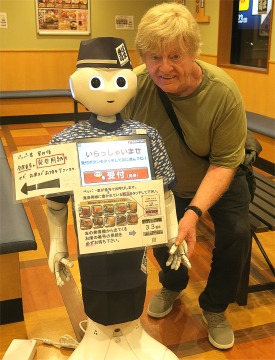 Back to our hotel to rest up for Day Two in Japan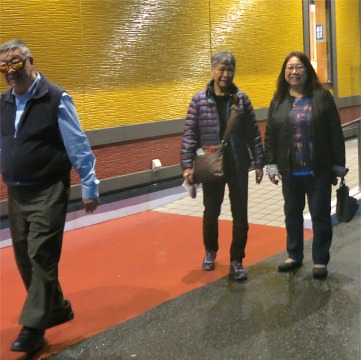 .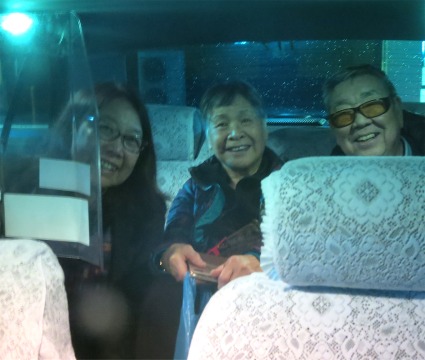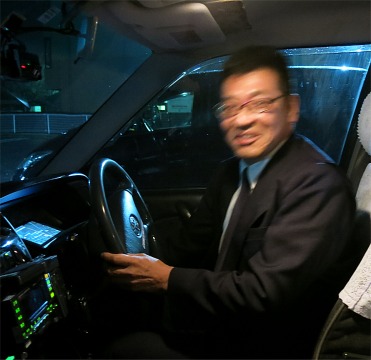 Goodnight to our well-fed driver.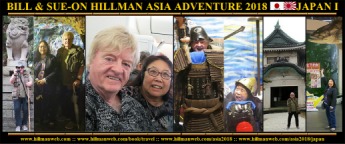 BACK TO JAPAN INTRO / CONTENTS


BACK TO ASIA 2018 CONTENTS






Bill and Sue-On Hillman
www.hillmanweb.com
hillmans@wcgwave.ca