Bill and Sue-On Hillman: A 50-Year Musical Odyssey
www.hillmanweb.com/book :: www.hillmanweb.com/book/travel

HILLMAN ASIA ADVENTURE 2018
www.hillmanweb.com/asia2018 ~
www.hillmanweb.com/asia2018/korea

KOREA
10. Cookin' Nanta Musical and
Top Cloud Restaurant
www.hillmanweb.com/asia2018/korea/kor10.html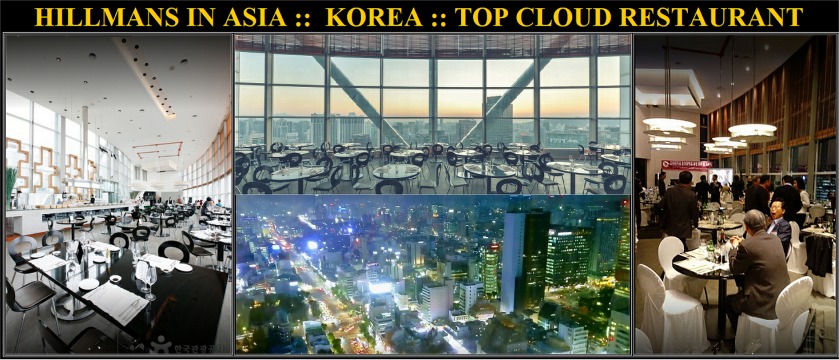 Click for full size

Cookin' Nanta is a non-verbal comedy show that incorporates traditional samul nori rhythm. It premiered in October 1997 in Hoam Art Hall in Seoul. Nanta is the longest-running show in Korean history.

The musical has a simple back story of three cooks attempting to finish preparing a wedding banquet within a strict time limit while the manager installs his incompetent nephew among the kitchen staff. The show involves acrobatics, magic tricks, comedy, pantomime and audience participation.

The unifying element throughout the musical is the use of traditional Korean samul nori music, which in this case is performed with improvised instruments, such as cutting boards, water canisters and kitchen knives. The performance is almost completely non-verbal. The very few words which are spoken are mostly in English.

---

Top Cloud is a glass-walled restaurant located on the top, 33rd floor of Jongno Tower. The night view of Seoul was very impressive. While we dined we were entertained by a young girl singer accompanied a pianist. Food, service, setting and entertainment were impressive.

Drive through Seoul to the theatre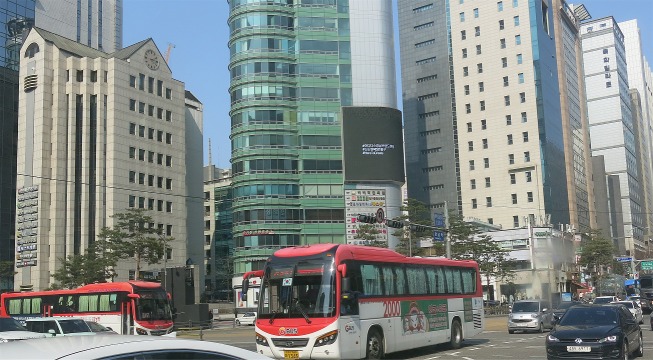 .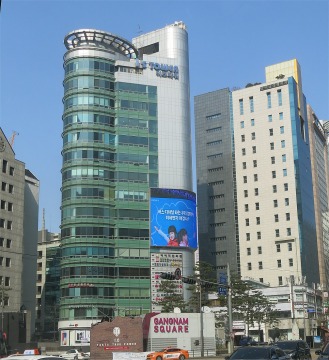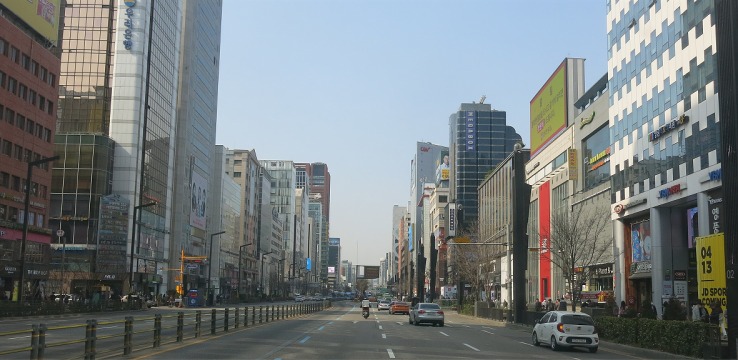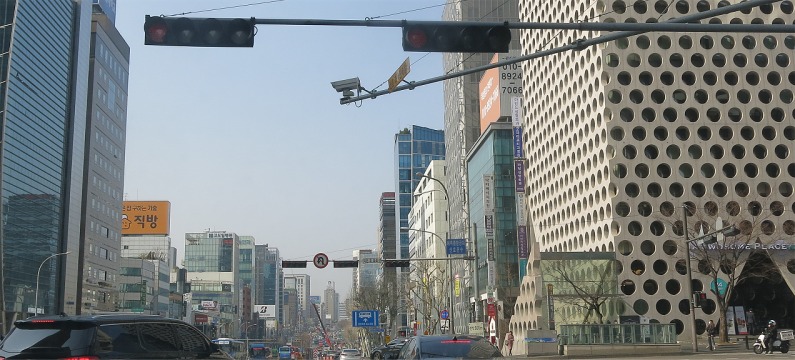 A walk through the street vendors to the theatre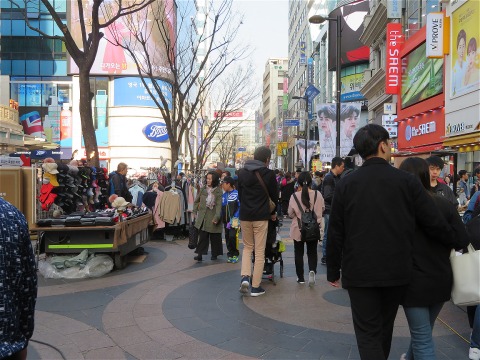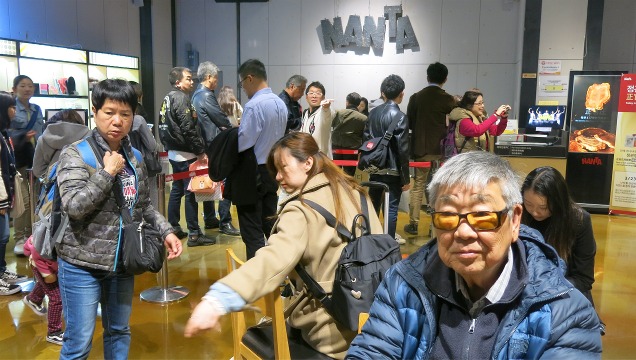 A Return Trip Past the Street Ventors to our Parking Lot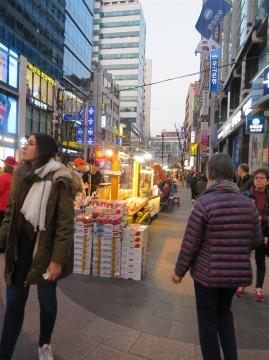 TOP CLOUD RESTAURANT



Meal Time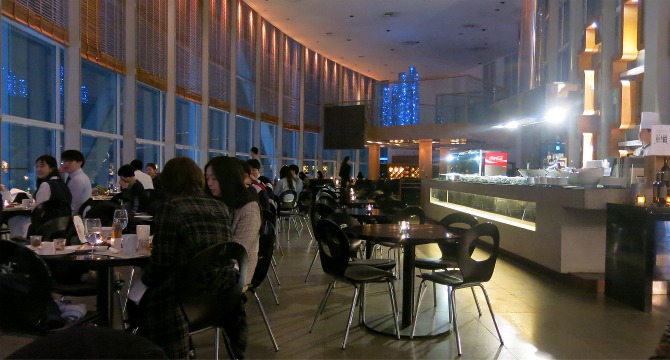 .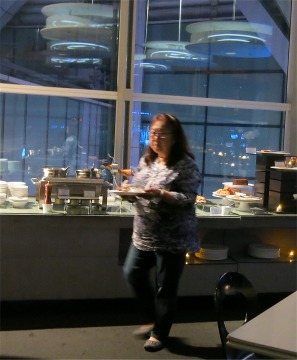 Seoul At Night - A View From Above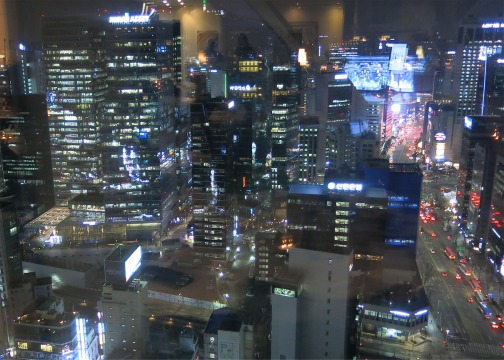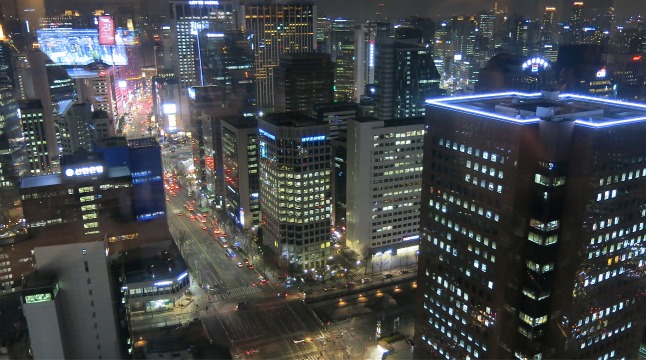 .



The Diners
Sue-On ~ Rebecca ~ Kenny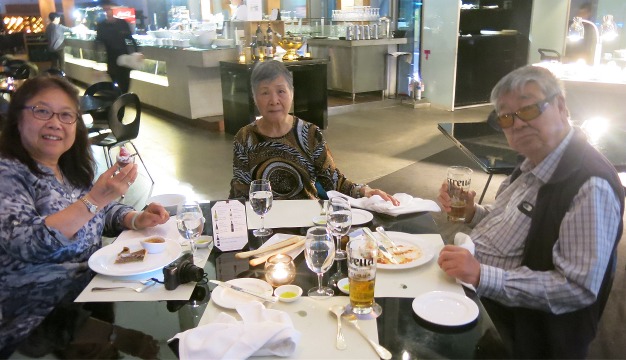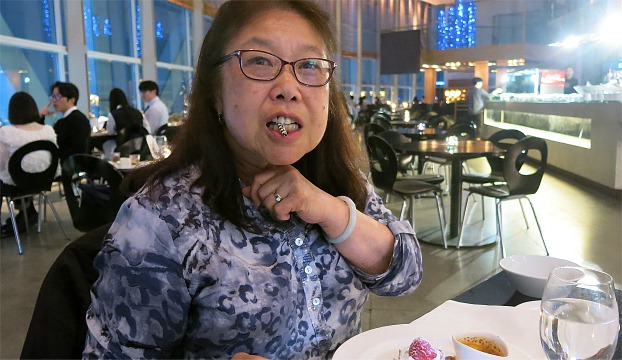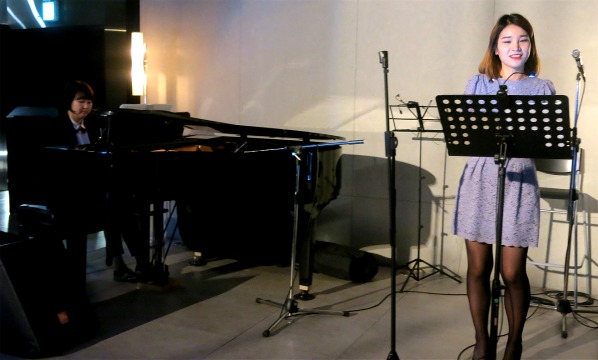 .


Time to Leave after a Fine Meal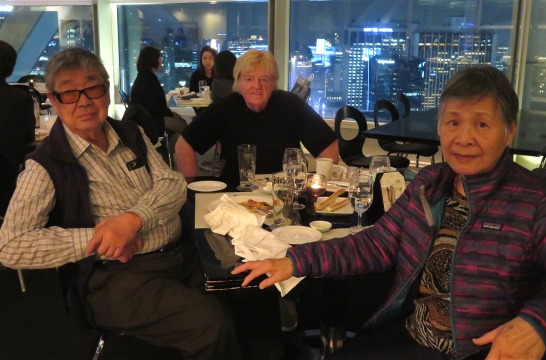 .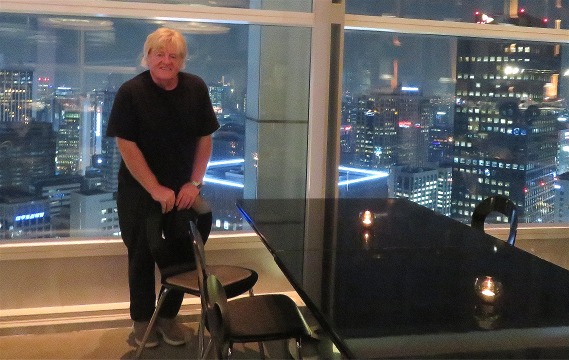 BACK TO KOREAN NAVIGATION CHART



Visit our
KOREAN ITINERARY AND RESEARCH PHOTOS GALLERY
www.hillmanweb.com/asia2018/korea/itinerary
www.hillmanweb.com/asia2018/korea/photos.html




BACK TO ASIA 2018 CONTENTS





Bill and Sue-On Hillman
www.hillmanweb.com
hillmans@wcgwave.ca