ITINERARY
---
Day 1: MARCH 24: Arrival at ICN: Seoul - Incheon Airport
---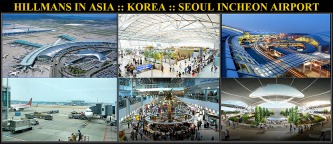 Our English speaking driving guide will be waiting for you at the designated arrival gate.
*Airport Meeting Point
-Terminal 1: Meeting point is STARBUCKS COFFEE shop between Gate B & C at the arrivals hall
-Terminal 2: Meeting point is STARBUCKS COFFEE shop near Gate A at the arrival halls
24h emergency call : +82 2 574 9985 Seoul B/-/-
Transfer to Hotel. Overnight in Seoul
IBIS AMBASSODOR STYLE YONGSAN HOTEL (4*)
https://www.accorhotels.com/gb/hotel-9469-ibis-styles-ambassador-seoul-yongsan-seoul-dragon-city/index.shtml

---
Day 2: Seoul Full Day Tour (B/L/D) - MARCH 25- (9:00-18:00)
---
*Meeting point is clients' hotel Lobby at 9:00am
*Dinner at Hankook (Korean Style buffet will be provided) Seoul B/-/D
Touch the past to modern of Korea Hanbok Experience – Gyeongbokgung Palace – Insadong – Bukchon – Cheongyecheon Stream – DDP – N tower Hanbok Experience
Hanbok is traditional clothing in Korea. We used to wear on national holidays. Now, it's a trend when we go to Palace, we are wearing Hanbok for a memory.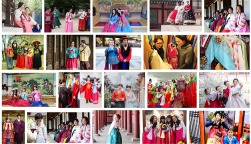 Gyeongbokgung Palace ~ Wikipedia
The Palace is a stunning reminder of the Joseon Dynasty, with elements of the complex still intact from that time, despite the wars and occupants that have since happened. * Gyeongbokgung is closed on Tuesday

Insa-dong, located in the heart of the city, is an important place where old but precious and traditional goods are on display.
There is one main road in Insa-dong with alleys on each side.
Within these alleys are galleries and traditional restaurants, teahouses, and cafes.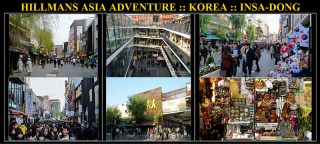 Bukchon Hanok Village
The Village is home to hundreds of traditional houses, called hanok, that date back to the Joseon Dynasty. The name Bukchon, which literally translates to "northern village".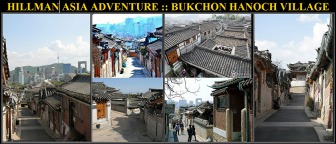 Cheonggyecheon Stream ~ wikipedia
Cheonggyecheon Stream: Until it was restored in 2005, existed only as a neglected waterway hidden by an overpass. Today, it has been transformed into a haven of natural beauty amidst the bustle of city life. Cheonggyecheon is an 8.4 km creek flowing west to east through downtown Seoul, and then meeting Jungnangcheon, which connects to the Han River and empties into the Yellow Sea. During the presidency of Park Chung-hee, Cheonggyecheon was covered with concrete for roads. In 1968, an elevated highway was built over it.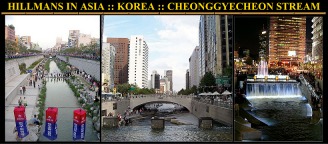 Dongdaemun Design Plaza ~ Wikipedia ~ Google Images
(DDP) has a meaning of Dream, Design, and Play. It holds various exhibitions, fashion shows, forums, conferences, and other domestic and international events.
DDP is a major urban development landmark in Seoul, South Korea designed by Zaha Hadid and Samoo, with a distinctively neofuturistic design characterized by the "powerful, curving forms of elongated structures". The landmark is the centerpiece of South Korea's fashion hub and popular tourist destination, Dongdaemun, featuring a walkable park on its roofs, large global exhibition spaces, futuristic retail stores and restored parts of the Seoul fortress.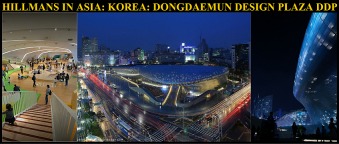 Namsan Tower ~ Wikipedia
The N Seoul tower offes one of the most beautiful panoramic views in the city. Towering 236.7 meters above Seoul it provides an opportunity for visitors to see just how much the South Korean capital has grown over the years. It is is a communication and observation tower located on Namsan Mountain in central Seoul, South Korea. At 236m, it marks the second highest point in Seoul. Built in 1971, the tower broadcasts signals for Korean media outlets, such as KBS, MBC and SBS.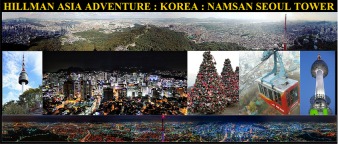 DINNER: HANCOOK Located in N Seoul Tower, Korea's traditional taste and modern fashion coexist and modern fashion coexist in this vintage Korean restaurant. It offers 30 varied types of Korean buffet. Enjoy its unique style and a special dinner with its fascinating view.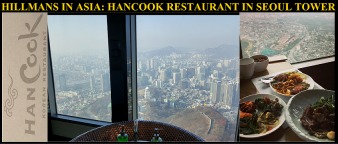 Overnight in Seoul

---
Day 3: Seoul Full Day Tour (B/L/D) - MARCH 26
---

*Meeting point is clients' hotel robby at 9:00am
*Lunch at Maple Tree House (Korean Barbeque lunch set would be provided)
*Dinner at Top cloud 33
(semi dinner buffet will be provided) Seoul B/L/D
- Garosu-gil Road – Gangnam Station – Samsung D'light-Nanta Performance the National Museum of Korea
National Museum of Korea ~ Wikipedia
The National Museum of Korea is the largest museum in Korea and houses precious Korean cultural assets that tell the story of Korea's fascinating history, from ancient times to the modern era.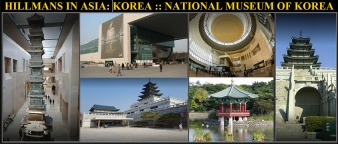 Garosu-gil Road ~ Wikipedia
Garosu-gil Road is the Gingko tree-lined street (Sinsadong Garosu-gil) that runs from Sinsa Station to Hyeondae High School is a popular, upscale street in Seoul.
The name refers to the ginkgo trees planted along the streets in the area.
Garosu-gil is known for upscale boutiques, galleries, restaurants, and cafes, among others.
The street has an eccentric flair thanks to its variety of charmingly decorated coffee shops, and designer stores.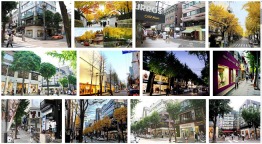 Maple Tree House ~ Reviews
Lunch: Maple Tree House From groups to family settings, couples to friends, Maple Tree House guests are provided a friendly comfortable dining setting to enjoy the very best barbeque that Korea has to offer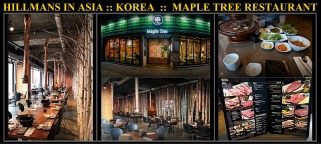 Gangnam Station
Gangnam Station: The area surrounding the station is an important commercial and entertainment district. The station is located at the western end of Teheranno, home to many corporate headquarters and impressive towers, while the area immediately to the north of the station is densely packed with bars, restaurants and clubs. There are also many shops in the subway station below ground. In 2007, the area was the 10th most expensive shopping street in the world.
Samsung D'light
Gangnam Station & Samsung D'light is a global exhibition space that showcases the latest product lineup by Samsung Electronics.
The name d'light combines the words 'digital' and 'light'. * Samsung d'light is closed on Sunday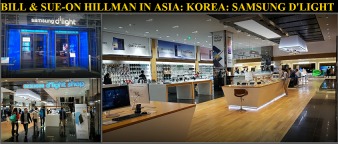 Nanta Performance ~ Wikipedia
Nanta also known as Cookin or Cookin' Nanta, is a South Korean non-verbal comedy show that incorporates traditional samul nori rhythm. It premiered in October 1997 in Hoam Art Hall in Seoul is the longest-running show in Korean history. In Korea it is performed in three theatres in Seoul as well as in one theatre on the island of Jeju. The musical made its international debut at the 1999 Edinburgh Festival Fringe, where it received an award for best performance. Since then it has been staged in 18 countries around the world. Nanta opened off Broadway in New York City in 2004 and ended its run in August 2005.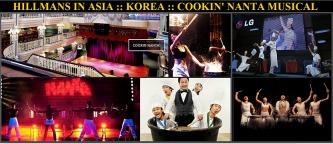 DINNER: Top Cloud
Top Cloud is a glass-walled restaurant located on the top floor of a 33 floor unique building.
You will enjoy European-style fine dining and semi buffet. The knockout views in this restaurant is extra delight of Top Cloud.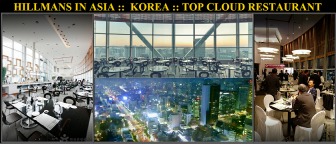 Overnight in Seoul

---
Day 4: DMZ in Paju & Seoul (B/L/-) MARCH 27 -(13:00-18:00)
---
*Meeting point is clients' hotel robby at 8:30am
*Lunch at Gogung ( traditional bibimbap will be provided) Seoul B/L/-
DMZ Tour - SIC
The Korean Demilitarized Zone is a strip of land running across the Korean Peninsula. It was created after the Korean War as a buffer zone between the Democratic People's Republic of Korea (North Korea) and the Republic of Korea (South Korea). The demilitarized zone (DMZ) is a border barrier that divides the Korean Peninsula roughly in half.
Dorasan Observatory/ Dorasan Station
The Dorasan Observatory looks across the Demilitarized Zone. It is the part of South Korea closest to the North. Visitors can catch a rare glimpse of the reclusive North Korean state through binoculars from the 304 square feet, 500-person capacity observatory. They will be able to see the North Korean propaganda village situated in the DMZ. The DMZ is 250 kilometres long, and about 4 kilometres wide. It intersects but does not follow the 38th parallel north and the border is one of the most heavily militarized borders in the world.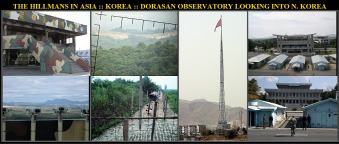 The 3rd Tunnel was discovered in 1978 by South Korean forces. It spans over 1,635m in length, 2m in width, and 2m in height and is located 52km from Seoul. It is estimated that approximately 30,000 soldiers could move through the tunnel per hour. * DMZ is closed on Monday and national holidays. It can be closed without prior notice according to political and military conditions. ** DMZ tour is SIC tour (joined tour).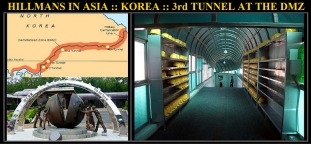 *The War Memorial of Korea is closed on Monday (If Monday is a holiday, it will be closed on Tuesday.)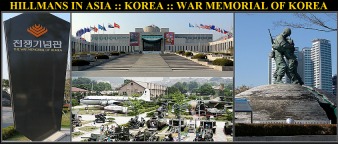 Lunch: GogungGogungis renowned for its Jeonju bibimbap – steamed rice with assorted beef and vegetables). This restaurant is designated as the best Korean restaurant by the Seoul Metropolitan Government.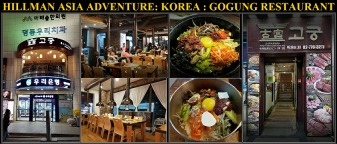 Overnight in Seoul
---
Day 5: Departure to next destination
Private Transfer to ICN with Guide
---
(13:00-18:00)
-Private transfer to ICN Airport
*Meeting point is clients' hotel robby
** Meeting time will be updated soon Seoul B/-/-
DAY ITINERARY Overnight MEALS
DAY 1
(9:00-18:00)
MAR 24 MEETING WITH ENGLISH SPEAKING Driver
ICN Airport to Seoul Hotel (Private Transfer)
-upon Arrival,Our English speaking driver will be waiting for you at the designated arrival gate. Transfer to Seoul Hotel.
Overnight in Seoul
*Airport Meeting Point
-Terminal 1: Meeting point is STARBUCKS COFFEE shop between Gate B & C at the arrivals hall
-Terminal 2: Meeting point is STARBUCKS COFFEE shop near Gate A at the arrival halls
24h emergency call : +82 2 574 9985 Seoul B/-/-
DAY 2
(9:00-18:00)
MAR 25 Seoul Full Day Tour
-Hanbok wearing Experience
–Gyeongbokgung Palace
– Insadong
– Bukchon
– Cheongyecheon Stream
– DDP
– N tower
Overnight in Seoul
*Meeting point is clients' hotel robby at 9:00am
*Dinner at Hankook (Korean Style buffet will be provided) Seoul B/-/D
Day 3
(9:00-18:00)
MAR 26 SEOUL CITY TOUR
-The National Museum of Korea
- Garosu-gil Road
– Gangnam Station
– Samsung D'light-Nanta Performance
Overnight in Seoul
*Meeting point is clients' hotel robby at 9:00am
*Lunch at Maple Tree House (Korean Barbeque lunch set would be provided)
*Dinner at Top cloud 33
(semi dinner buffet will be provided) Seoul B/L/D
Day 4
(13:00-18:00)
MAR 27 DMZ TOUR
-DMZ SIC Tour
- The War Memorial of Korea
Overnight in Seoul
*Meeting point is clients' hotel robby at 8:30am
*Lunch at Gogung ( traditional bibimbap will be provided) Seoul B/L/-
Day 5
(13:00-18:00)
MAR 28 Departure Day
-Private transfer to ICN Airport
*Meeting point is clients' hotel robby
** Meeting time will be updated soon Seoul B/-/-
ACCOMMODATION
IBIS AMBASSODOR STYLE YONGSAN HOTEL (4*)
WEBSITE:
TERMS & CONDITIONS
INCLUSION 01. All admisson fees
02. Private transfer and tour : with English Driving guide
03. English speaking Guide is on board during entire tour
EXCLUSION 01. Tip for local guide (USD5/PAX/DAY)
02. All meals except for breakfast
03. Any other services not mentioned above
NOTE 01. Itinerary is subject to change according to local conditions
02. Accommodations are subject to change due to locale conditions
03. Travel time may vary due to traffic and weather conditions
04. Not included services are marked as optional
Vehicle
Land Arrangement | 4 PAX
5 Days/4 Nights – included Services Accompanied by
SEOUL
Private Transfers (air-conditioned):
- Starex Mini van (2-5 pax recommended)
- Admission fee, except for optional activities
- Toll fee and parking fee
- Expenses for guide (meals, travel expenses) One E/S Driving guide/driver